LeoThreads Shows The Power Of Leofinance
The Leofinance team is on the ball.
#LeoThreads was rolled out as a MVP. We knew the feature would be light along with some bugs. True to form, there are few features and many bugs.
This is to be expected with new technology. Keep in mind that #LeoThreads is a precursor for #ProjectBlank. We are using this as a test run for the way the data is placed on the blockchain. As most are aware, threads are not blog post. Instead, the Hive blockchain sees them as comments.
For this reason, we have to take it through the paces. In other words, let's see what it can do.
First Update
Today, we got the first step forward since the new platform was rolled out last week. This is something else we were led to believe. Rollouts are going to come hot and heavy and we got the first one within a week of release.
Here is what was posted in the Leofinance Discord.

This is how things are suppose to go. There was a lot of complaining about the release and what took place. The reality is this stuff is not easy and nothing is truly known until it is released into the wild.
LeoThreads already has 4 days under its belt and now, its first update.
This obviously is a fix-it move. The most noticeable difference is the resolution with mobile. This is a major step forward since mobile is vital is for an application such as this.
A key to highlight in the post above is the fact there is another release due on Friday. The will be two in a week. Notice has there will be some new features.
While I haven't had time to go through much since the update was released, one thing I can say is a major step forward is in replying to threads. Now, it is as easy as clicking the comment button and the pop up allows for commenting right there.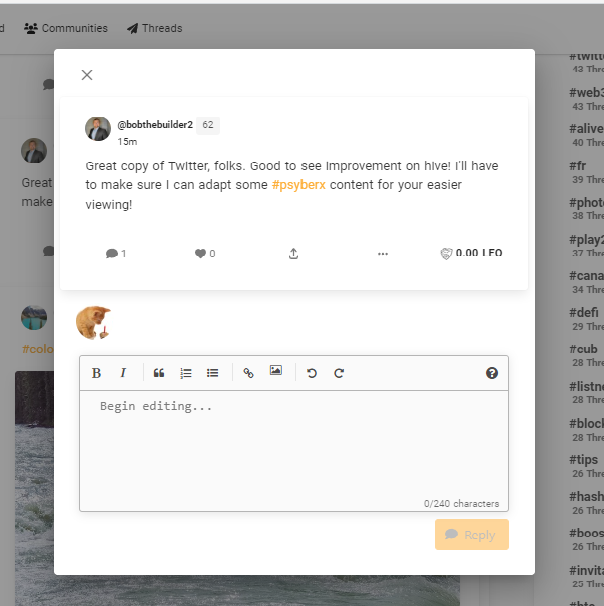 A slider bar was added so that, on #threads with links to articles, one can still comment from this pop up.
That makes life a lot easier.
The Road To Success
Expectations are a difficult thing. The challenge is people, and this applies to all of cryptocurrency, compare what is being rolled out with Web 2.0 or traditional applications. The issue with this is there were years of updates in the products we use today.
With blockchain based applications, we are just getting started. #LeoThreads is less than 5 days old. Let that sink in for a second. Perhaps a bit of patience is required before people start blowing a gasket.
Is the functionality limited? Yes. Were there some issues, especially with mobile? Yes.
However, we already got one update with another coming towards the end of the week.
This is all we can expect from a development team. If they keep rolling changes out, that will result in a radical difference over time.
The bear market is a time for building. It is exactly what Leofinance is doing. For those who tried the application when it first rolled out, we can already see a marked change.
We see the potential for microblogging on the blockchain. This is a big change from the traditional platforms in the sense of account ownership is crucial. Many were subject to having their accounts zapped by the traditional social media companies. While #LeoThreads is not at a competitive point to Twitter at the moment, it will improve over time.
We need to give the Leofinance team a few months to get things in order regarding this feature and, eventually, the standalone application. It is worthy of mentioning the future plans with LeoAds, where the revenue is going to be distributed to holders of Leo Power.
The system is being set up whereby one aspect leverages against the other. It is all for the benefit of the overall ecosystem.
---
If you found this article informative, please give an upvote and rehive.

gif by @doze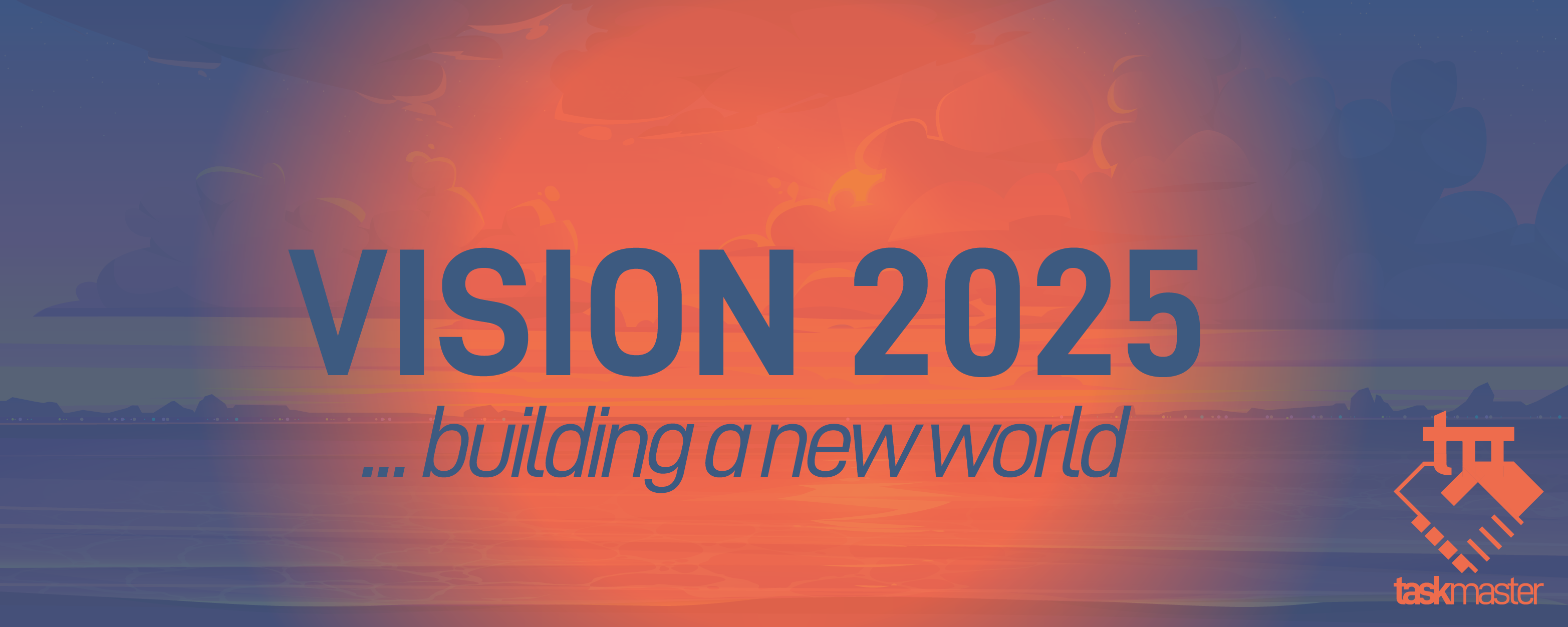 logo by @st8z
Posted Using LeoFinance Beta
---
---