The Depopulation Bomb And College
Demographics is a faily simply process. Simply look at the fertility rate and extrapolate that over a series of years or decades. Of course, there will be volatility as the numbers change periodically. Nevertheless, it is a powerful guide as to where countries (or sectors) will be in coming years.
Toys "R" Us was once a familiar toy store. It filed for bankruptcy in 2017 and is now a shell of itself. This was hit by two factors: declining amount of children along with the shift to online shopping. The former is going to hit another category as we will soon see.
What happens when there are less children to buy toys for? Obviously, any company that is tied to that market will suffer. Of course, this was predictable as companies that catered to infants and toddlers saw the same fate.
We only need to follow the progression to see where this ends up.
College Implosion
In the United States, there is going to be an implosion of colleges. We will start to see this in the next few years. There are, of course, a variety of factors at play. A couple are:
costs have gotten to the point where many cannot make an adequate return with salary increase. Covering $100K-$200K worth of debt is rather difficult.
male participation rate dropping at an alarming rate. This is slated to go under 40% in the next couple years.
We can argue the politics all day long. However, the fact is men are simply not carrying on their eduction. Many are making due with going to an apprentice program or trade school, fields that can offer high pay without the debt.
The sad part is those who are entering college, unless they are going for more advanced degrees such as legal or medical are finding they have huge debt and no future career prospects. Most of the degrees out of these institutions are worthless.
Yet somehow people are suckered into paying big money for a degree in art or ancient Irish poetry. While they might be interesting and worthwhile fields, the idea of spending $100K with the expectation of gainful employment at something other than a museum is insane.
Of course, this is only part of the equation. The biggest factor is the demographics.
Just like Toys "R" Us found out, when there are less people in an age bracket that can bit you in the ass.
College administrators shutter at the year 2025.
Millions Less Students
Here is a demographic chart for the United States. It is a bit old, dated in 2020. Hence we will have to focus upon the lower rungs.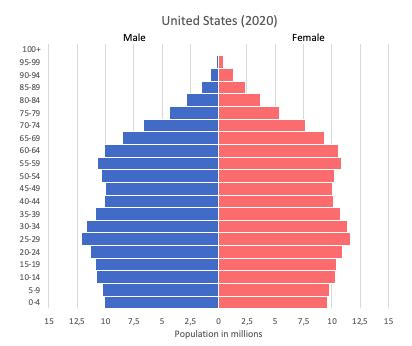 Source
The 25+ categories were the last of the Millennials. They were the second largest generation ever so the decline is inevitable.
After that, the protential college student market drops. Notice the next sections after the 20-24 category. They considently drop. What does this means for colleges over the next couple decades?
We are gaining some insight:
They will join the list of 35 colleges that closed their only or final campus in 2021, and 48 more in 2022, according to an analysis of federal data by the State Higher Education Executive Officers Association.
Source
Obviously the top institutions like Harvard or MIT will not be affected. The same is not true for mid-tier or second layer schools. They will meet the same fate as the 83 lists in the above quote.
Nathan Grawe, an economist at Carleton College in Minnesota, predicts that the college-going population will drop by 15 percent between 2025 and 2029 and continue to decline by another percentage point or two thereafter.
Source
This is a huge hit. Can you imagine wiping 15% of the colleges in the United States off the map? Then reduce the amount by 1%-2% from then on.
Keep in mind, this is likely only factoring in the demographics. If there is another factor such as online/cert training like we see in the technology sector, this could bring another wave as the percentage decline increases.
The business of college is going to face some major headwinds.
---
If you found this article informative, please give an upvote and rehive.

gif by @doze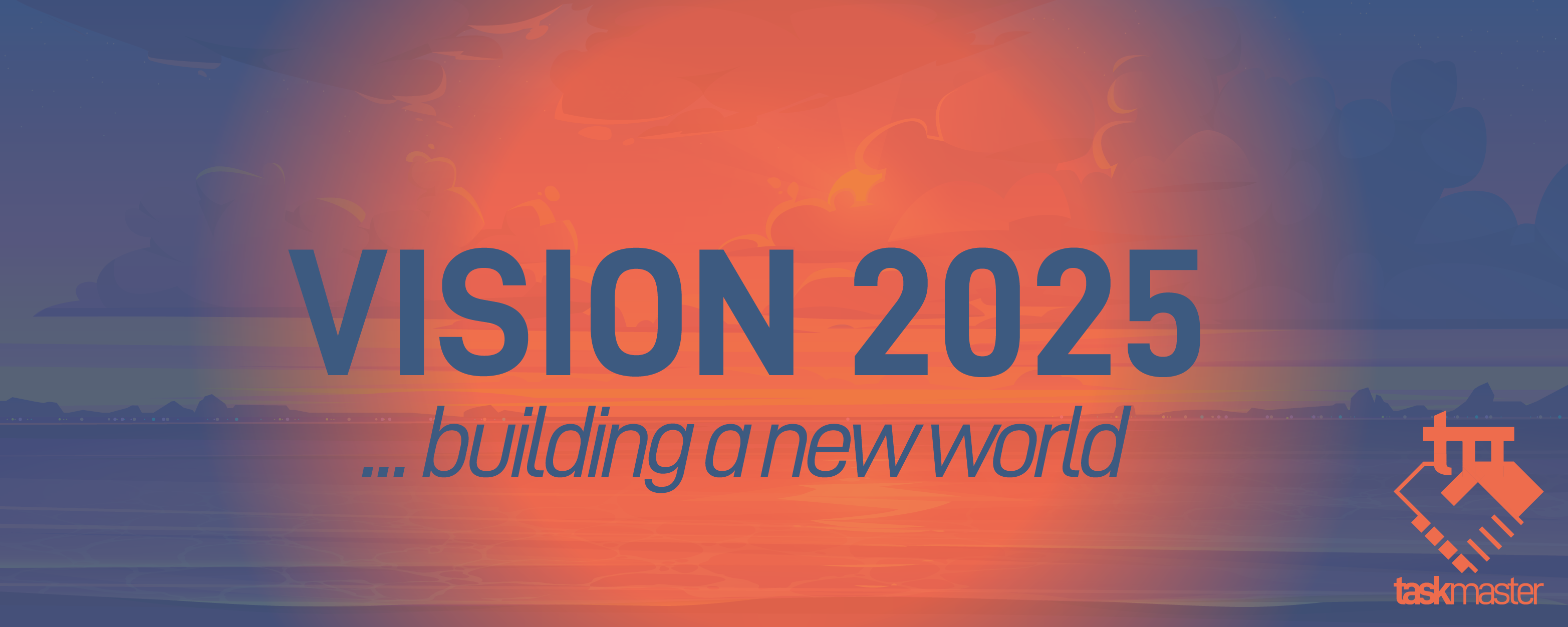 logo by @st8z
Posted Using LeoFinance Beta
---
---