This Will Happen In The Next 30 days
Have you seen these headlines? They seem very common on YouTube with people making videos espousing the end is near. Depending upon the subject matter, this is something that I heard about for the last 30 years.
Someone is always pushing the doom and gloom. No matter what the economy is, we have people who want to tell us how bad things are. The reality is these people usually are wrong.
There is a lesson in all this. Not only is it vital to do our own research but also to identify the morons and idiots. There are a lot of them out there.
How do we separate them? Simply look at their track record for one. Another is to look at whether they espouse an ideology.
Couple these two together and we see how wrong things are.
Gold Bugs
For all of my life following markets, the gold bugs reigned supreme as doomsdayers who were wrong. This has persisted for 30 years. That is a long time to be wrong.
Here is a headline from the King Charlatan himself.

Notice the date on the headline: September 25, 2009.
That was more than 13 years ago. How did the prediction turn out?
Here is the DXY with September 2009 highlighted by the cursor.
It seems like Peter was near spot on....for calling the bottom. Since that time, the USD has rallied, registering 50% hither today than at that time. Unless doomed means something that I am unaware of, this seems not to be the case.
Nice call Peter.
Hwo about the stock market? Schiff said they were doomed.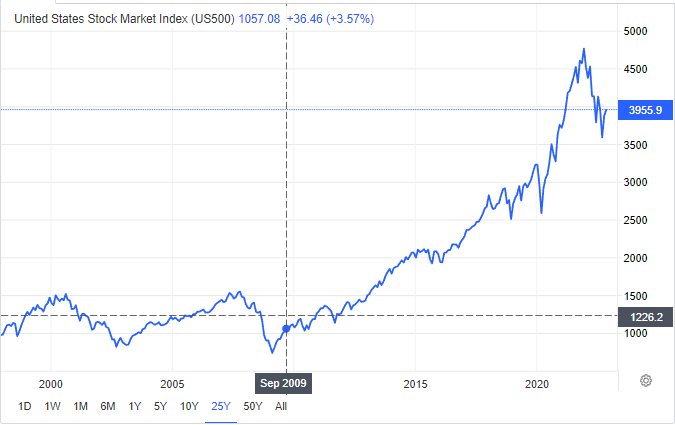 In Sept 2009, the S&P was about 1000; today it is at 3900. Notice how it was almost a straight line up over that time. So unlike the DXY, this is almost 4x the rate of when Schiff made his call.
Another nice one Peter.
How about gold? Without looking at a chart, we know that price was never approached. In fact, gold didn't even get halfway there.
So how did it perform?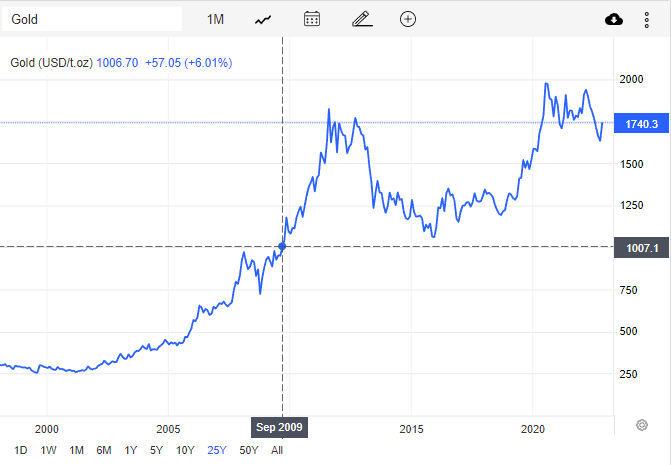 To Peter's credit, gold is now 75% higher today than in Sept 2009. The return was decent over that time, outpacing the dollar. However, it lags far behind returns in the stock market.
We also have to consider that with gold, it is flat since Sept 2012 and is $300 off the most recent all time high from Aug 2020. This when we have 40 years highs in the CPI.
These People Will Cost You Money
It doesn't matter what the focus, the doom and gloom people cost investors money. Their input is useless.
The reason this is the case is because markets and economies rarely crash. While Peter Schiff spends 100% of his time calling for the demise of everything but gold, he is wrong 99% of the time. There will be a couple times when things get bad and he is proven correct. This is what they lead in usually is on CNBC.
"Peter Schiff, the man who called the crash in 2008." (or the man who hasn't been right since)
The reality is that markets spend most of their time in the bull. We know bear markets are very painful and pullbacks can wreck one's account. Nevertheless, as we can see from the S&P chart, the overall, long-term trend is up.
We see the same thing with Bitcoin.
Things are ugly right now. There is no way to sugarcoat it. However, if we look at the long term trend, we notice something very interesting.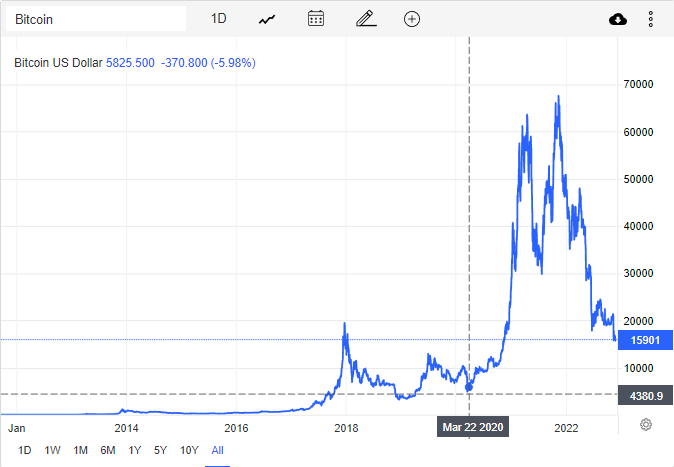 Bitcoin is more than 3 times where it was in March of 2022. This is a more than 300% return in about 30 months. Granted, there was a trip to $66K in the meantime but we can see how the long term trend is working.
If Bitcoin went from $4,300 and slowly worked its way up to $16K, do you think most people would be screaming about the end of Bitcoin? Sure there are the usual suspects spreading the FUD. But the idea that Bitcoin will crash in 30 days would not be the headline of so many YouTube videos.
The calls by the Bitcoin Maxis of $500K BTC when we were at $66K turned out to be absurd. So, too, are we going to see the calls for BTC at $1,000 (or zero). We know that at some point, the bear ends and the bull starts running.
Just look at these moves:
20K with drop to $3.6K
Move up to $12K with drop to $5K
Move up to $64K with drop to $29K
Move up to $67K with drop to $15K (an maybe lower)
Each time there was a major pullback, we were warned the end is near. It never happened.
Therefore, it is suggested that you ignore all those articles and videos titles "This Will Happen In The Next 30 Days", this one being the exception of course.
In the end, markets go up and they go down. However, the long term tendency is for most things to increase over time.
---
If you found this article informative, please give an upvote and rehive.

gif by @doze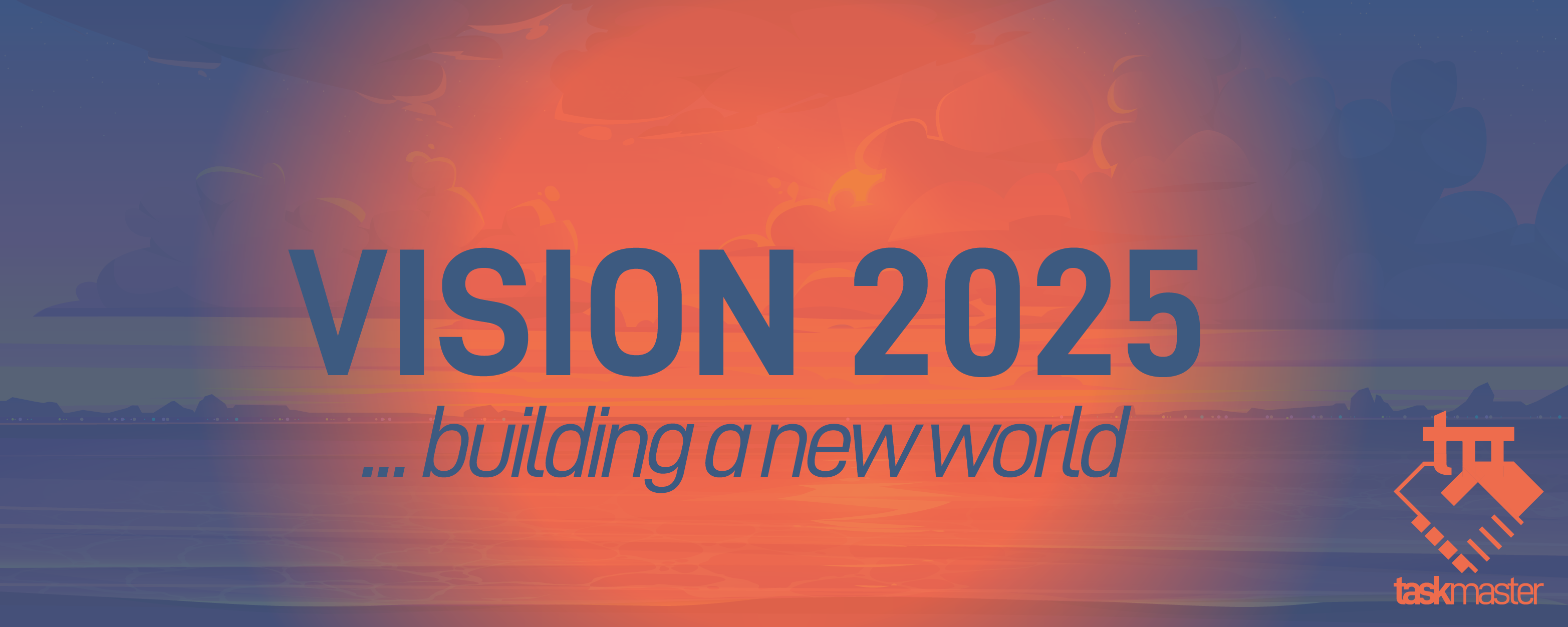 logo by @st8z
Posted Using LeoFinance Beta
---
---