Time To Turn $LEO Into An Access Token
This is an important post that I was contemplating for a while. It is time to alter the focus of Leofinance and the $LEO token.
At the core of this is a simple question:
What will it take to get people to buy $LEO?
It is something that we have to keep in mind when going through this post.
Leofinance is essentially an umbrella for everything that is built within the platform. We have many different tentacles with more likely coming in future years. From this, we can look at Leofinance as the holding company (parent) for the rest of the projects. In other words, they all fall under it.
That means it is time to get the reality in alignment with that notion.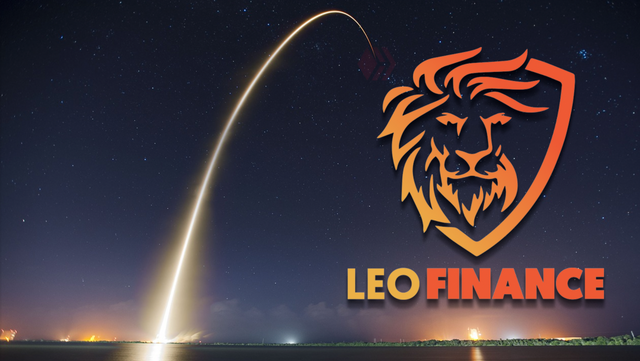 Forget Token Burns
There seems to be a lot made about token burns. Here is the result after watching this mechanism implemented over the years within cryptocurrency.
Token burns do not get people to buy the token.
Look at the track record to make a counterclaim. It is an approach and one that ignores the idea of business building. How many projects have we seen that have "the best tokenomics". Yet there is nothing going on with it.
The result is that all tokens can be burned, leaving one that has a value of zero.
Many want to equate it to the stock market and a company doing a buyback. While they do excite people do you know what really gets investors creaming in their pants? Stock splits. When the number of shares are increased, people go crazy.
Of course, it depends upon the company. When Tesla had its last two stock splits, the market ate it up.
The same is not true for a crap company. Whether Sears issued a buyback or a stock split, it would make no difference. That is a dinosaur waiting to die.
Unfortunately, financial engineering is what zombie corporations do to try and stay alive. It is something cryptocurrency has embraced.
Time for Leofinance to not engage in this. Forget burns; concentrate on fundamental business practices that lead to success. The makings are in place with what is already being developed.
Access Token
It is time to make $LEO an access token. This means that people have incentive to own the token. If one does not have it, he or she, in addition to earning it, will have to buy it.
So the question is what does this provide access to?
The answer is simple: Revenues
By holding $LEO (actually Leo Power), one is allowed access to the revenues the Leofinance ecosystem generates. All that is created is a feeder system into this. Hence, there is a direct payout to each LP holder.
This means the revenues generated go to buying $LEO off the open market. This is already in place. That said, instead of burning them, which does not get people to buy $LEO, it is distubuted to the LP holders. This is based upon their holding, further incentivizing holding more.
Newcomers To LeoThreads
It is evident the head of business development for Leofinance is excited about LeoThreads. Like many of us the potential exists for tens of thousands of users.
Here is a potential exchange:
Newcomer: What is this LPUD thing everyone is talking about?
Knowledgeable Lion: That is a day (the 15th) of the month when people stake their $LEO. There are all kinds of prizes available including delegation from different members. This allows the winners to vote for almost a month using the delegation, increasing their $LEO rewards.
Newcomer: So if I power up $LEO on that day I can potentially win one of the delegation prizes in addition to increasing my curation rewards? What if I dont have any $LEO to stake?
Knowledgeable Lion: Correct. If you are without, you can always buy it.
A few days later:
Newcomer: What is this Leo Power distribution day?
Knowledgeable Lion: This is the day when the revenues generated by the entire Leofinance ecosystem are distributed to the Leo Power holders. Throughout the month, the revenues is used to buy $LEO on the open market. Then, on the 20th of the month, it is distributed. The amount is based upon the LP each person's holds as a percentage of the whole.
Newcomer: So if I get $LEO and stake it, then I will get distribution next month?
Knowledgeable Lion: Yes you will. Leofinance is designed to reward the community members who are not only active, but take the main token and stake it. This have multiple benefits which end up providing more rewards to people.
As we can see, with more people using LeoThreads, the potential arises for them to be part of something too.
Growth
Rarely do you have this discussed within cryptocurrency which shows why things are stalled a bit. Most businesses talk about growth, both present and future. Investors are always looking for the growth rate of companies. When it comes to the stock market, there are those companies which are considered "growth stocks". Because of the rate of growth they enjoy, relative to the market in general and their peers, they end up being valued higher.
Leofinance should focus exclusively on this. There is no easier way to separate itself from the rest of the crypto mess. Unfortunately, it does not seem like the business builders or entreneurs are the main drivers in this industry.
This platform has a number of pieces in place that serve as a foundation. Now it is time to accelerate that.
Revenues
All revenues streaks need to feed into $LEO. It is the overall value capture token and at the head of the table.
This starts with Leofinance.
Ad Revenue
Here is a topic discussed in great detail. The place is in already laid out. That said, the revenues should be used to buy $LEO and feed the lions. Screw the token burn. If you want success, simply grow at a faster pace than the inflation rate of the token.
Also, as the revenues grow, the amount, in USD, distributed each month will increase. The amount of $LEO this is going to buy will vary, perhaps even lagging greatly if the price skyrockets.
As they say, a nice problem to have.
Cubfinance
We all saw the Tweets: $Cub might go deflationary this month.
My response: who cares. How does that help Leofinance? Obviously this is good for those holding that token but does not benefit $LEO holders in the least.
The answer is it does not. Here is another problem. Cubfinance is a Leofinance project. It was created under the Leo umbrella. For that reason, a portion of the revenue Cubfinance produces each month should go directly to Leo.
Therefore, 10% of the revenues on all Leofinance projects should go towards buying $LEO and distributing to LP holders. If it is a project that is a "subsidiary" of Leofinance, it needs to contribute to the parent. This means anything that is not on Leofinance.io.
By the way, all pages on other Leo applications should have advertisements, furthering the Ad Revenue.
All are feeder systems into Leofinance.
Subscriptions
This was discussed on a number of occasions. Adding a layer where content creators can add private articles for subscribers is an evolutionary step. It might take some technology on the back end but this would make the long-form section even more vaulable.
Of course, with Hive's stablecoin, this would be the idea payment system. One could set a monthly fees, say 5 or 10 HBD. The platform should take a percentage of 1% (or 1.5%). This would then be used to buy $LEO off the open market.
Another revenue generation vehicle.
By the way, why not accept $LEO as payment? This is another failed idea in cryptocurrency. People want their token to have value then ask people to give it away. Why would I give $5 (100 at present pricing) in $LEO to someone if I believe it is going to be $4 in the future?
Even worse, why would a project team ask the community to give their tokens away if they believed that?
You do not create value by telling people to get rid of it.
Project Team Focus
There are some things the team needs to align itself with and others it needs to ignore.
Ignore Price
People have a tendency to blame project teams for them losing money. In the case of rug pulls, scams, and hacks, there is probably validity. Outside of that, it is not the case.
Here is the deal:
If one buys $LEO at $.40 and it goes to $.05, that is not the project team's fault.
If one buys $LEO at $.05 and it goes to $.40, that is not the project team's fault.
Nobody is forced to push the buy button. A project team never should do something solely based upon trying to get the price up. That is a recipe for failure and a surefire way to lose credibility.
Long Term
This is something that all need to understand. If not in Leofinance for the long term, then go elsewhere. This is a start up. There is no guarantee where it goes and, even if successful, it is going to take a lot of work to get there.
It is a concept that relates to the first focus: price.
Much of what we see in cryptocurrency is worried about where the price will be. Let's pump it so everyone can feel good. Of course, the inevitable dump ensues which then returns things back to where they were.
The problem with this is credibility is shot. Engaging in short-term tactics to pump a price comes at a cost. If the project team loses credibility, then stick a fork in the platform.
Trust is crucial.
Numbers
This is something the team has failed epicly on.
How does anyone expect people to buy a token when they have no idea what is happening? We can read all the posts about how wondeful things are but where is the data?
If you are serious about a business, then numbers are crucial. Any investor is going to look for them, even in private ownership situations.
Do we get that with Leofinance? No.
It was a big step forward for them to get the MAUs and actually set a target for growth. Sure we can rely upon the monthly posts by Dalz detailing different things but that is not a replacement for the Leofinance team doing its job.
Does anyone know how many visitors a month Leofinance.io gets? Is it up or down the last 3 months? How has it changed since the new UI took effect?
Obviously, there might be a period of transition as the alpha phase is worked through. Nevertheless, numbers have to be released and done so consistently. This cannot be a post one month and then forget it for a few months.
If you want to people invest, be serious about being a serious project.
Ignore the Naysayers
This might be part of the 90/10 rule.
Basically, 10% of the people are going to cause 90% of the headaches. The reality is many are not cut out to be involved in something like Leofinance. They are not adept at investing, especially in start ups. Patience is lacking plus they buy into the idea that price is reflective of the value and success of the project.
This type requires a lot of energy to engage with and they end up being more trouble than they are worth. The bottom line is nobody is forced to be a part of Leo, so if unhappiness is present, we can always leave.
Leo, Hive, Ethereum, crypto, stocks, and a host of other segments are full of naysayers and complainers. They add little value to the conversation and drain energy from those who are focused upon building.
$LEO-Based Lending
Leofinance is a financial platform. This should mean doing more than simply discussing matter of finance. It means that Leofinance should offer financial services.
One of the most basic services it should provide is lending using $LEO as collateral. This way the community can put their $LEO to work in another way, if that is desired.
This also can incorporate other aspects of the ecosystem, bLEO and bHBD.
$100 Million Ecosystem
The goal for Leo should be to become a $100 million dollar ecosystem. This might sound like a lot but consider the fact that Twitter was sold for $44 billion. We are talking about a smidgeon of that value.
Of course, the key is for Leo to branch into other things. It is a lost more than just a microblogging platform. Subscriptions, over time, could enter the hundreds. Most financial services could be added including lending.
The key to Leofinance is to look 10 years ahead. All should be done with that type of mindset.
If this is done, the market will react accordingly if, for no other reason, it is so rare in cryptocurrency.
---
If you found this article informative, please give an upvote and rehive.

gif by @doze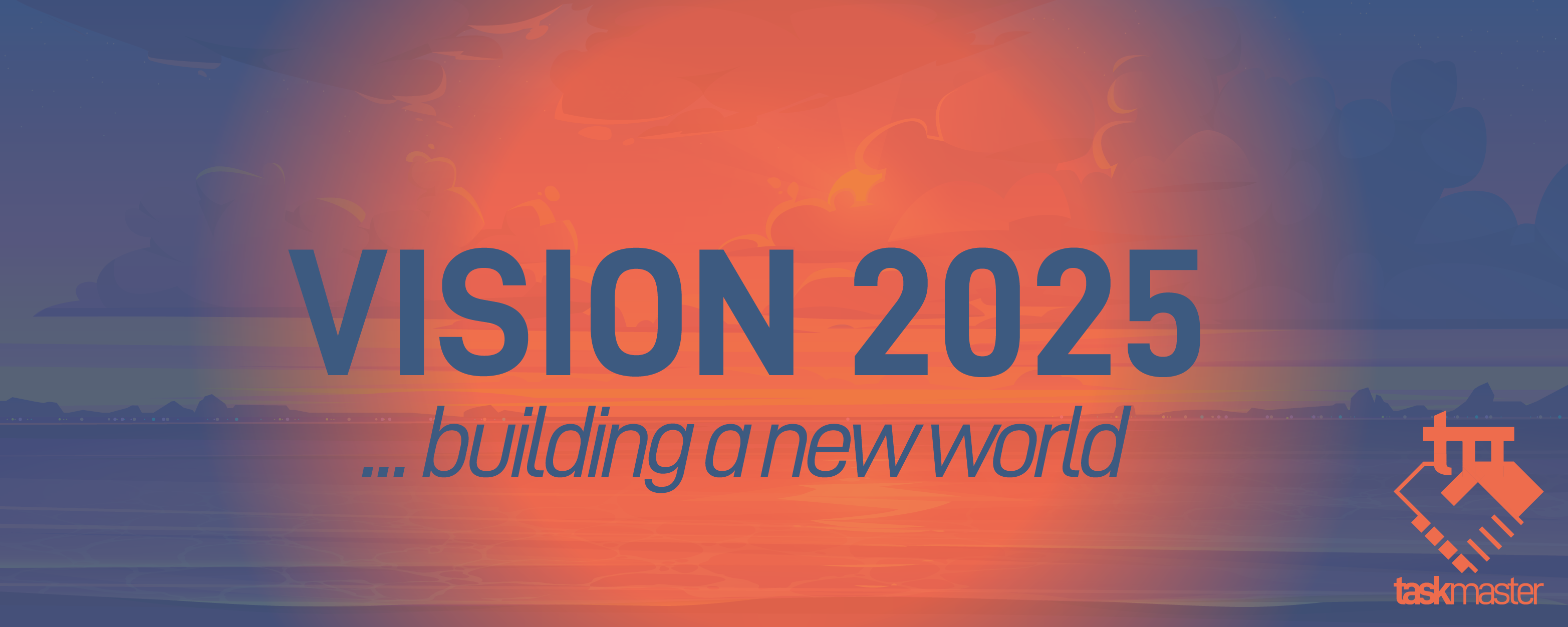 logo by @st8z
Posted Using LeoFinance Beta
---
---