Market Friday in Diagon Alley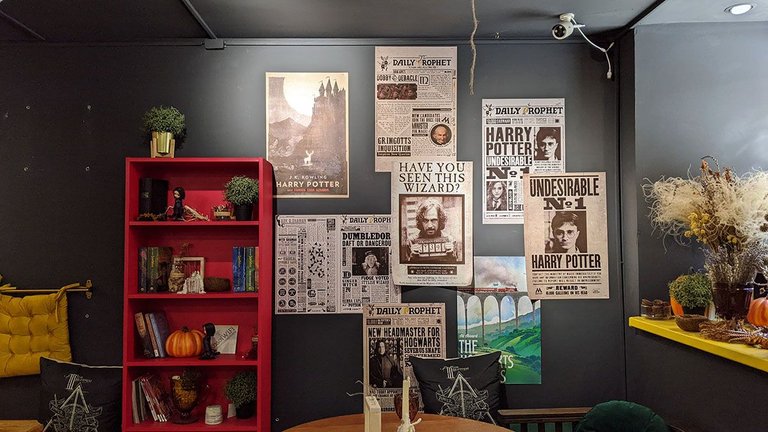 How do you feel about Harry Potter? Not to Harry personally, but to the Harry books and movies? I've been left with a mixed impression of the book series. The thing is, I adored Sirius Black. I read the first books with great pleasure, and believed that world literature was enriched with a wonderful new fantasy saga for children. But when the author killed off Sirius Black, I had a lingering feeling that the plot took a wrong turn somewhere. The further I read, the stronger it felt. I stopped feeling like I was reading a children's book. The characters in the books were suddenly in an adult world with brutal laws, and no one was going to make allowances for age.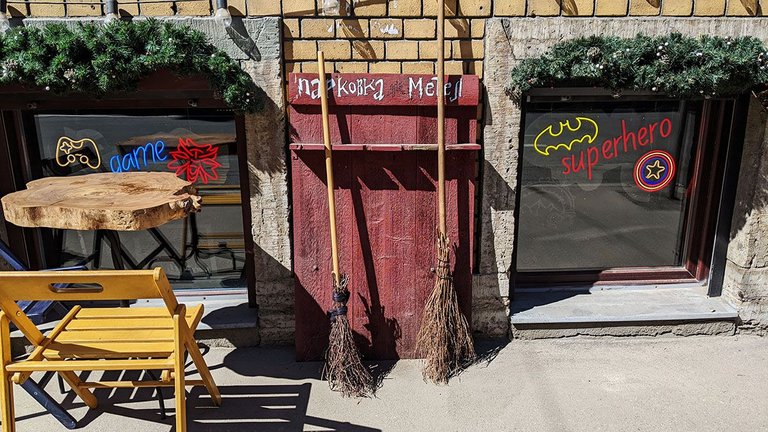 Broomstick Parking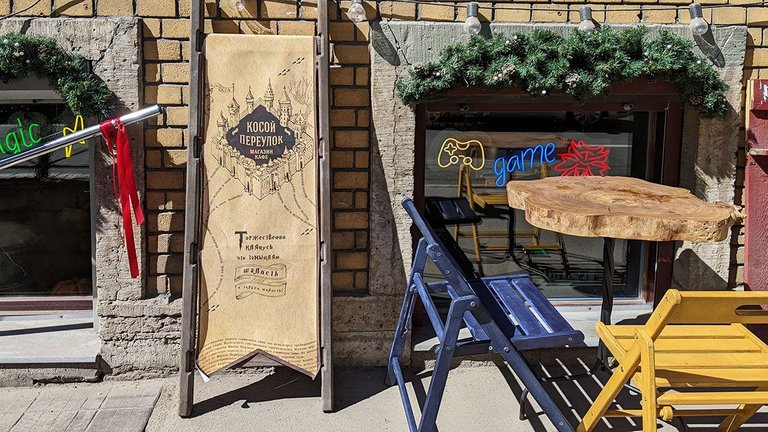 Diagon Alley. Shop. Cafe. I solemnly swear that I am up to no good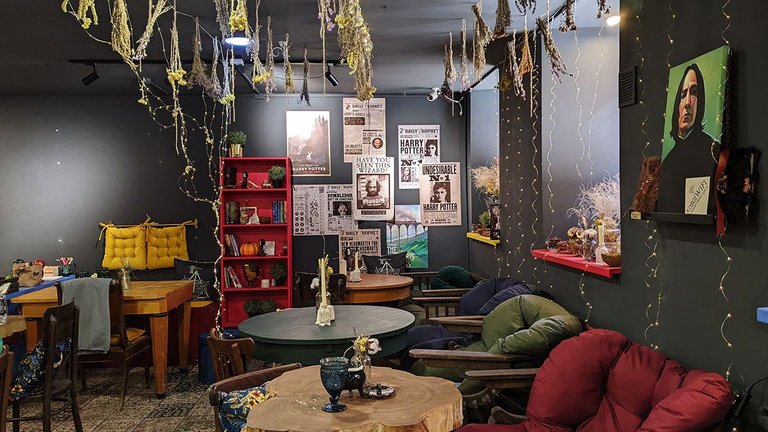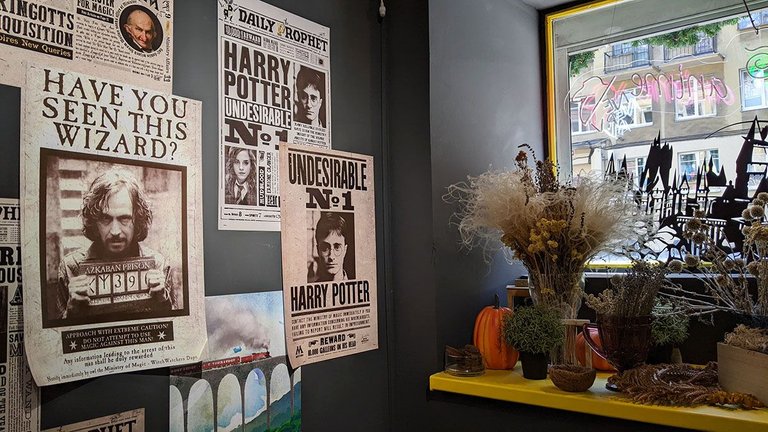 I spotted a little shop with the catchy name of Diagon Alley while walking around Petrogradsky Island. Near the entrance was a small table for those who prefer to drink coffee outside rather than in a stuffy room. Nearby there was a parking for visitors' vehicles.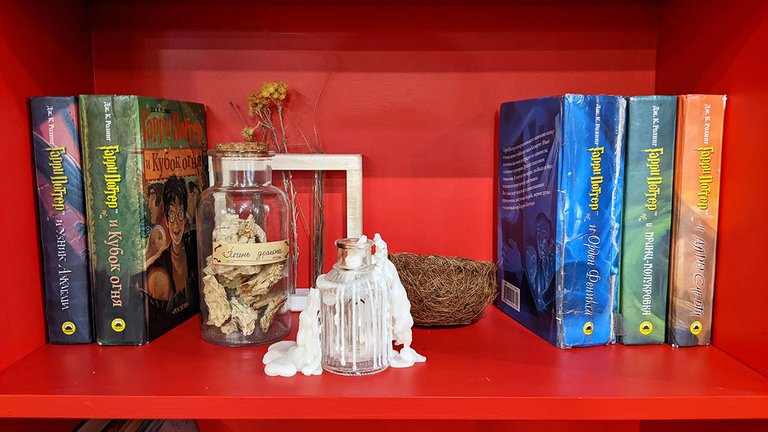 Harry Potter books in Russian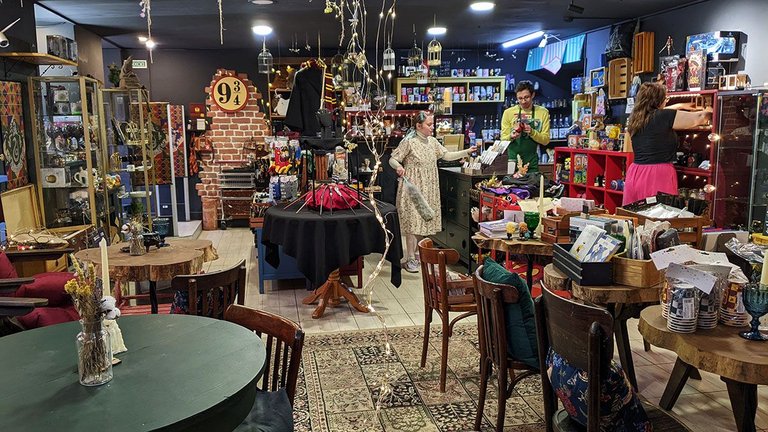 A few steps down, and I'm in the shop. The area closest to the entrance was for souvenir trading, while on the far side there were tables. I entered the cafe early in the morning, almost as soon as it had opened, and there were no other customers yet. I was lucky, I was able to take a lot of pictures without inconveniencing anyone.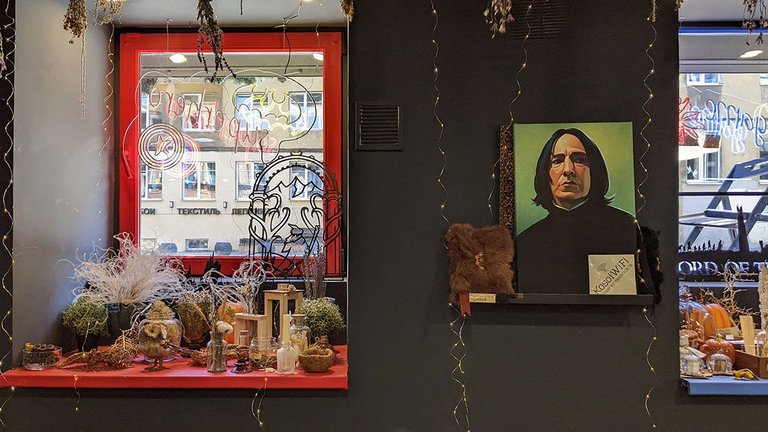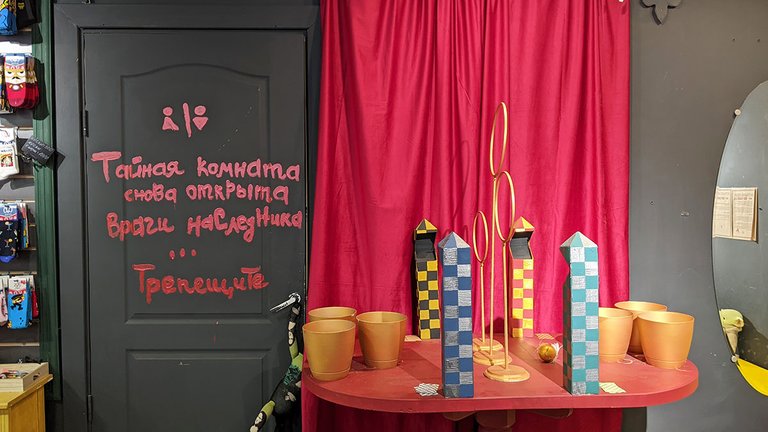 The Chamber of Secrets is open again. The heir's enemies trembled!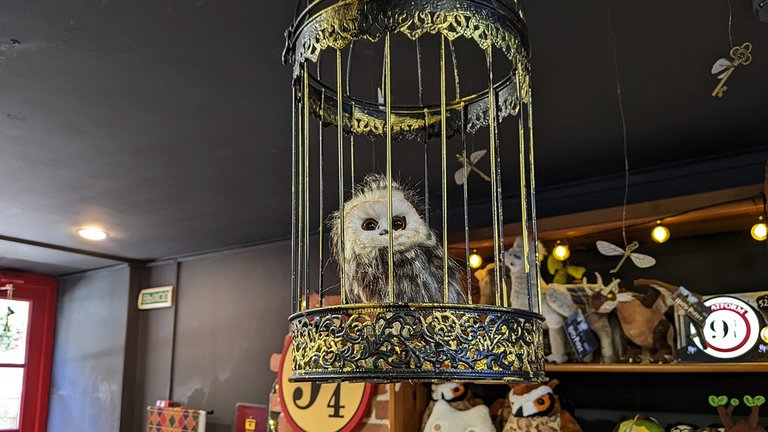 The prices of souvenirs are quite high in this shop. Is it because you have to pay royalties for using the brand? I don't know, I'm not an expert in the field, but I was unpleasantly surprised by the prices of some goods. The prices of coffee and snacks are average, they are close to the prices in other outlets in a similar price segment. But I really liked the staff in this cafe-store, cheerful and friendly young men who are always ready to answer in detail all the questions that come up. In my opinion, you can come here to have a coffee or a creamy beer, try on a distributing hat and immerse yourself in the atmosphere of the Harry Potter world.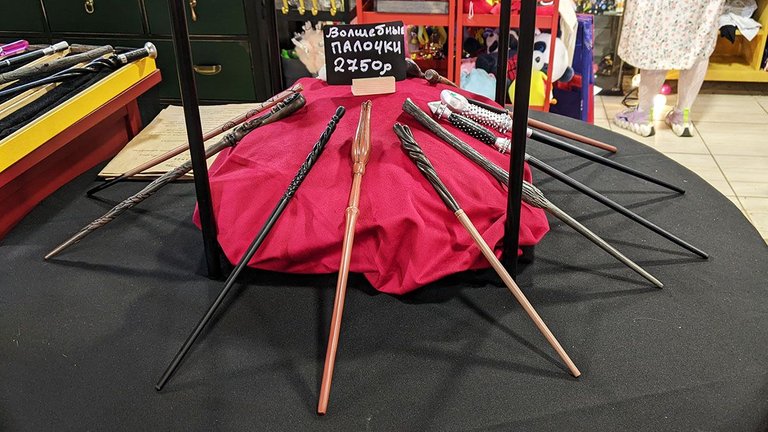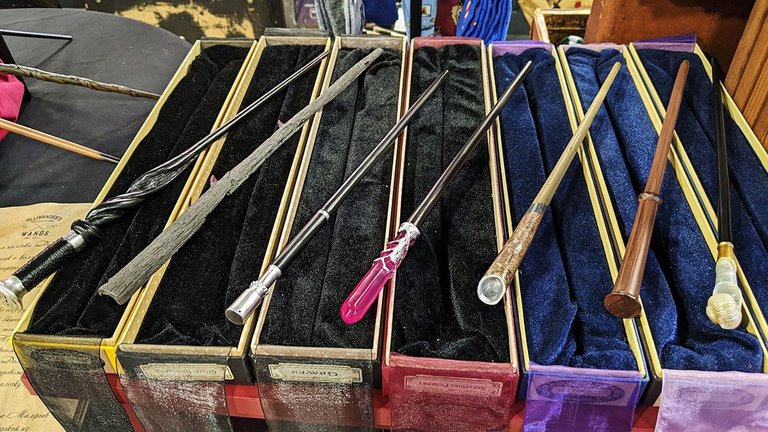 Magic Wands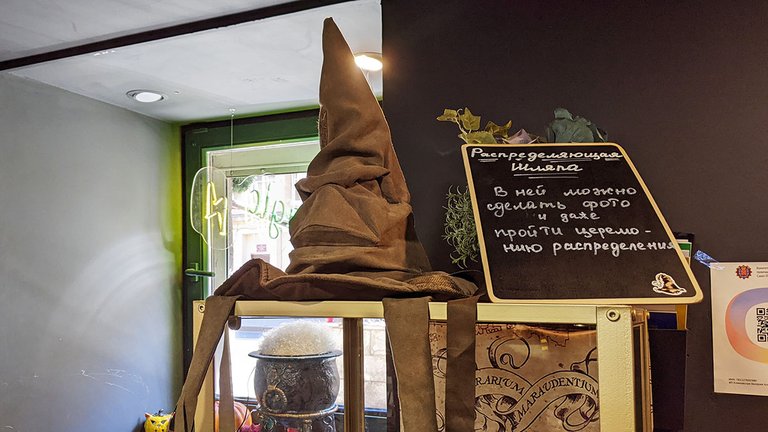 The Sorting Hat. You can take a picture in it and even go through the Sorting Ceremony.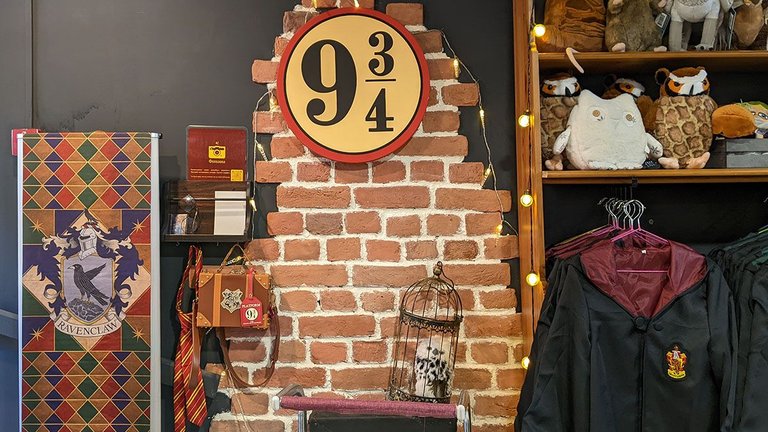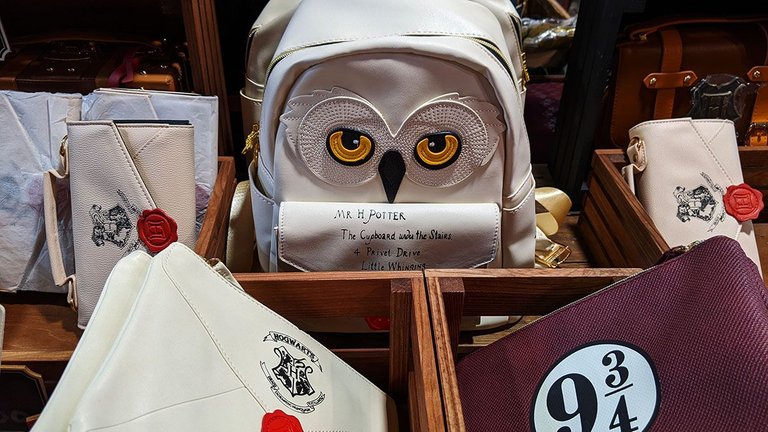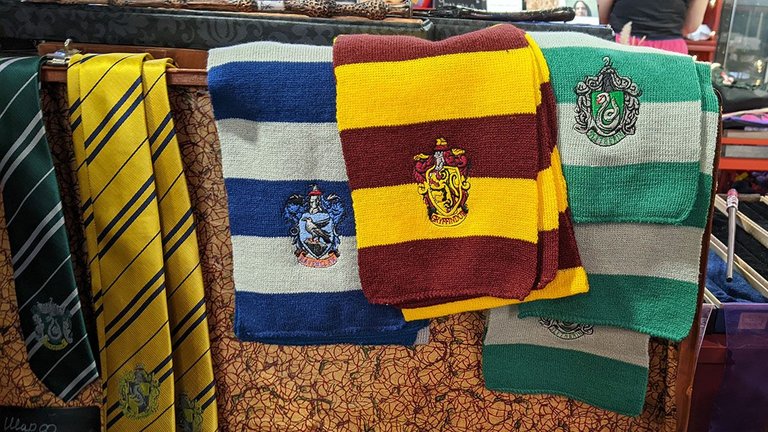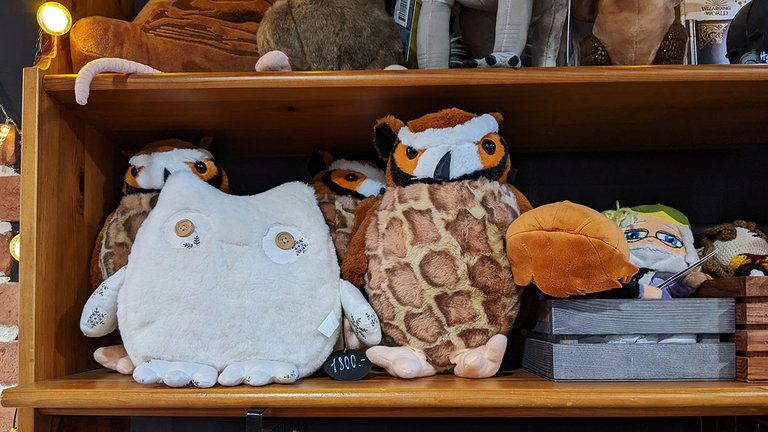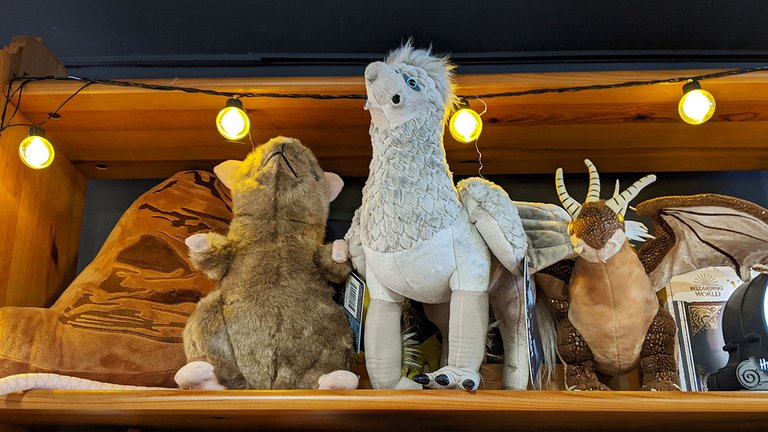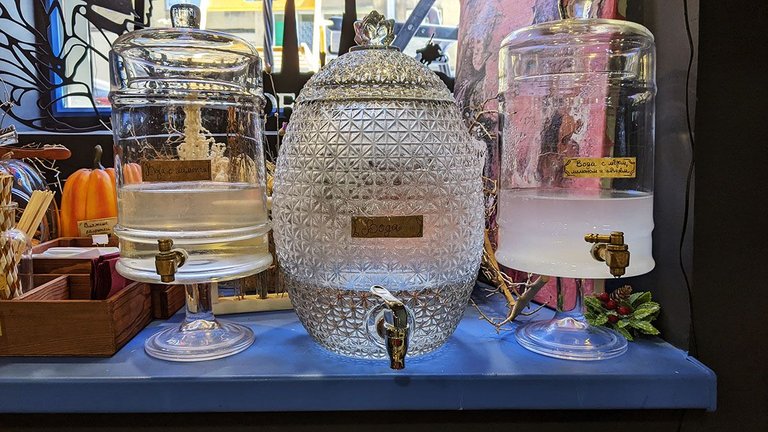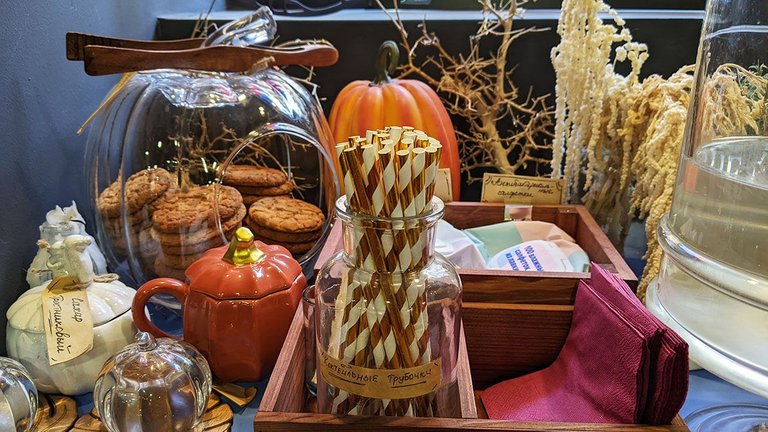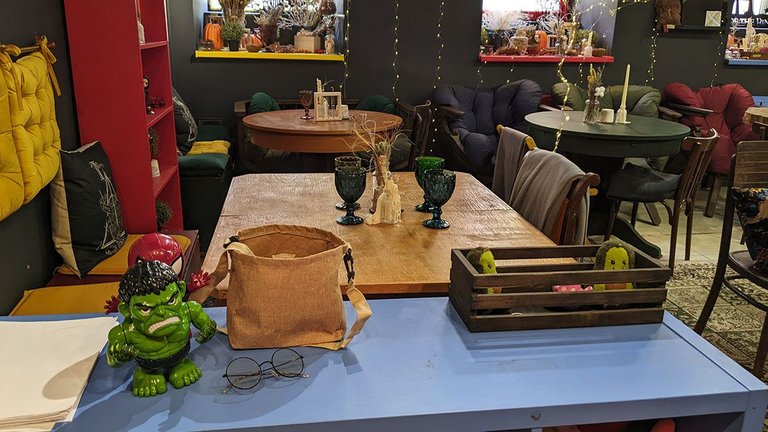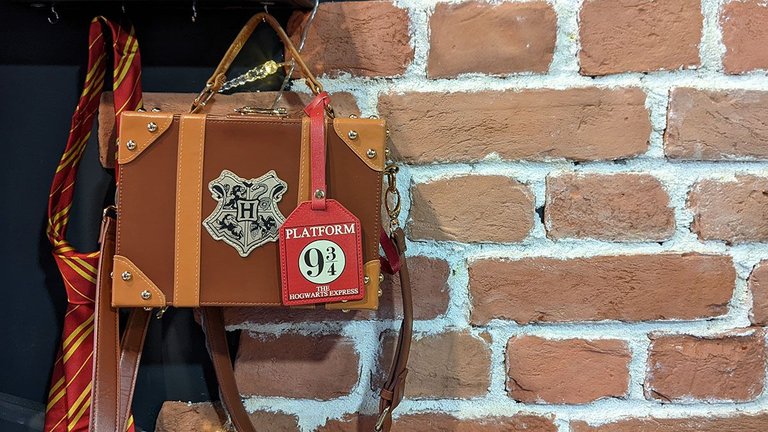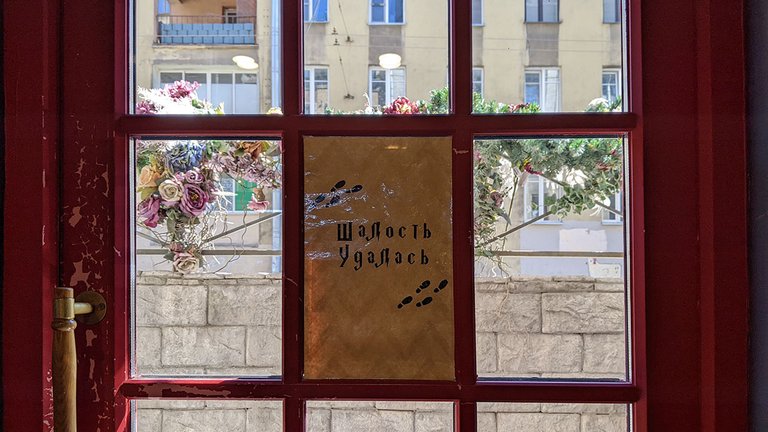 | ○ | ○ |
| --- | --- |
| Smartphone | Google Pixel 3a |
| Location | Saint Petersburg, Russia |
This is my entry for the #marketfriday challenge by @dswigle.
---
---