Wednesday Walk: Old cottages between blocks of new high-rise buildings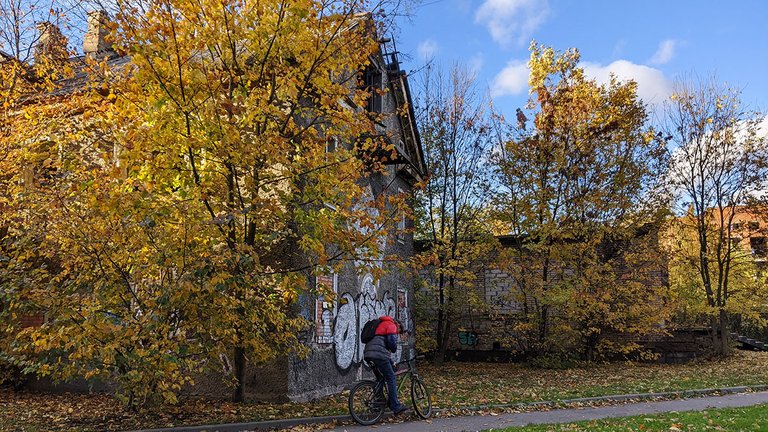 I love to look for and find unusual places in the city. I like to find in ordinary streets among the modern buildings something that reminds of bygone times, of the life that used to be here. It can be an old building, or an old plaque on the wall of a house, or a piece of an old street paving. So when I walk, I often turn into alleys and courtyards, hoping to find something interesting.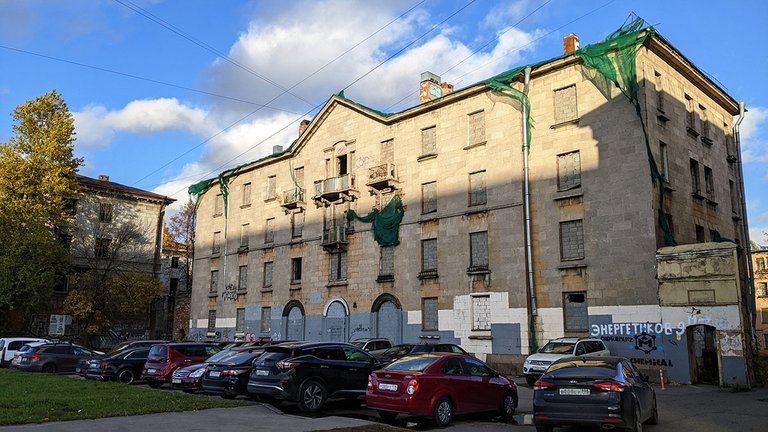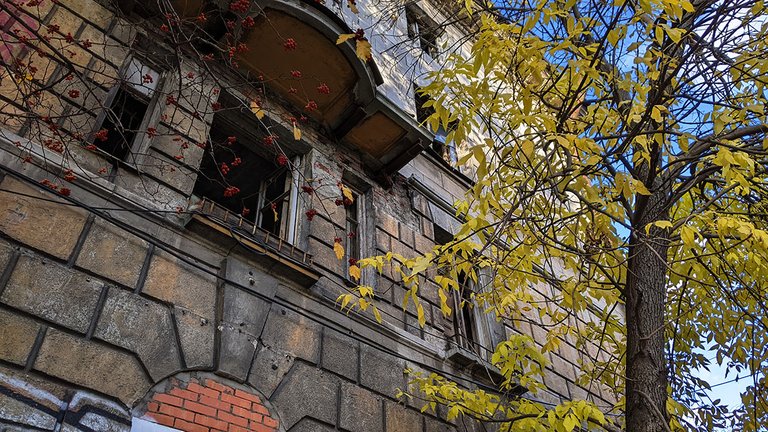 Sometimes such finds are accidental. For example, if I go on business to some distant part of my city, I try to plan the time so that it will be enough not only for business, but also for a little walk. Sometimes I study a map on purpose, hoping to find something unusual and set a goal for a walk on a free day. But this is a place I would never set out to visit. It just wouldn't occur to me to look for something here, it seemed completely unpromising. I owe this fascinating walk to a friend of mine. My friend also likes to turn into back alleys and dark back alleys, and it was he who found this place.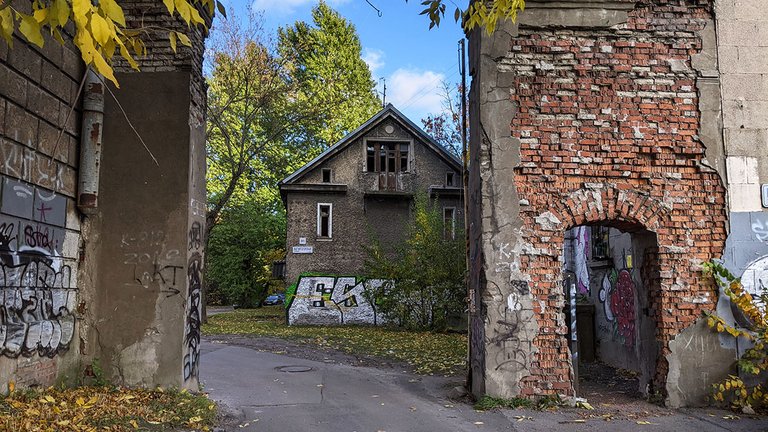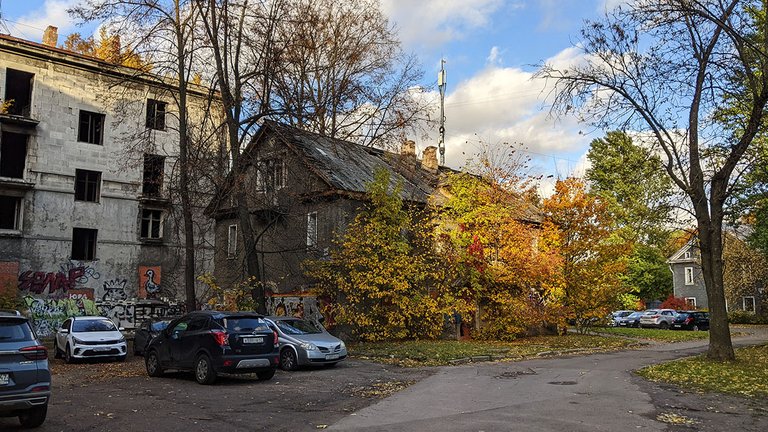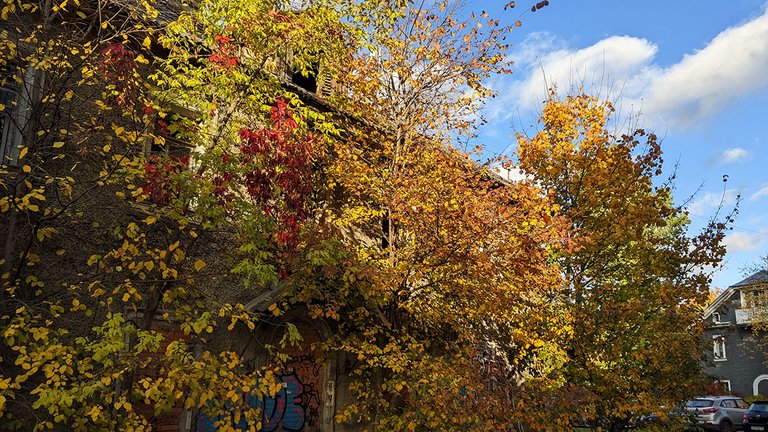 The peculiarity of urban development in new neighborhoods is that the usual urban residential areas with wide avenues and high-rise buildings may be adjacent to areas that are shaded gray on maps. These areas are occupied by old factories, warehouses and the like. Over time, such buildings are torn down and residential houses are built in their place. The area we were walking through was one of those, an old industrial area between the residential neighborhoods of the 1970s and 1980s. Now the old workshops and hangars are disappearing, and residential buildings are sprouting up in their place.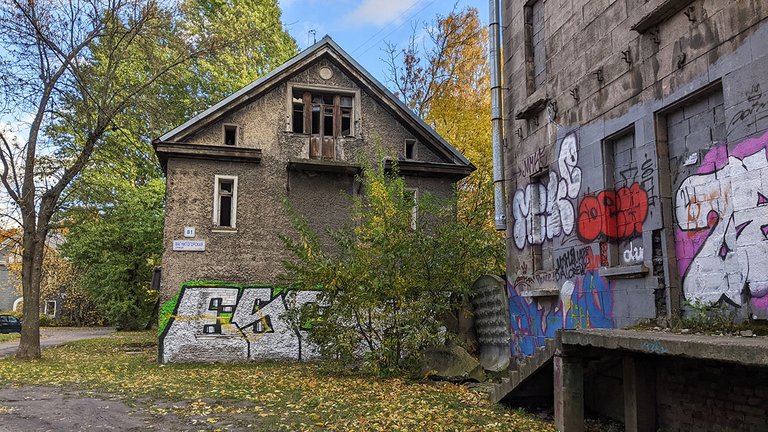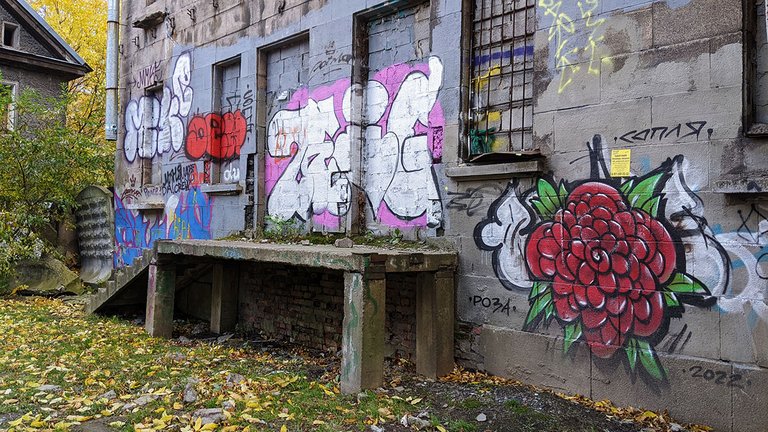 But in the midst of this industrial landscape, it turned out that there was a small residential neighborhood, built in 1947-1949. These houses were built for the workers of a nearby pipe factory. At that time, two- and three-story small cottages were the hit of urban development, and that's exactly the kind of houses that were built here.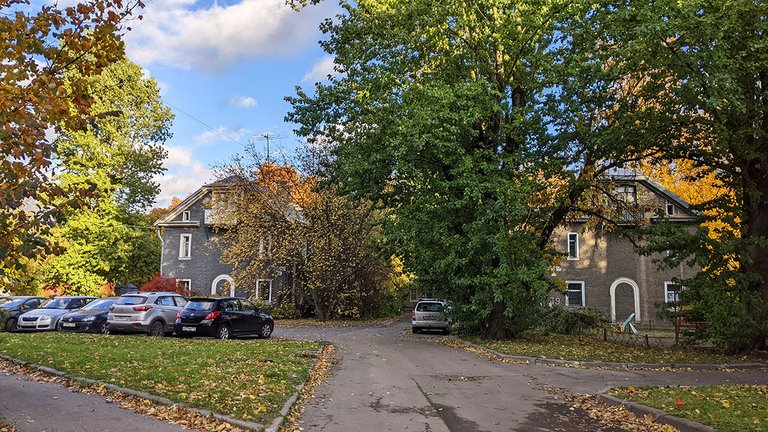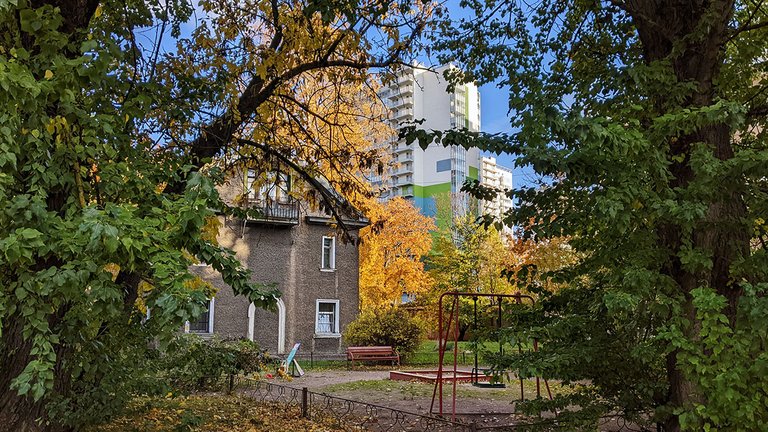 To get inside the old neighborhood, you have to turn into one of the narrow arches. It seems that such modest arches can open the passage only to a small courtyard, but the space behind the arches suddenly turns out to be quite vast, there are several intra-block streets with two-story cottages. Some of these cottages are abandoned by their inhabitants: the windows are broken and the doors are nailed shut. It appears that the residents of these homes were rushed to move into the new homes as soon as it became known that the neighborhood was under reconstruction. But other homes are a joy to behold, with freshly renovated windows and clean, shiny glass. Not everyone seems happy about the opportunity to leave this quiet place!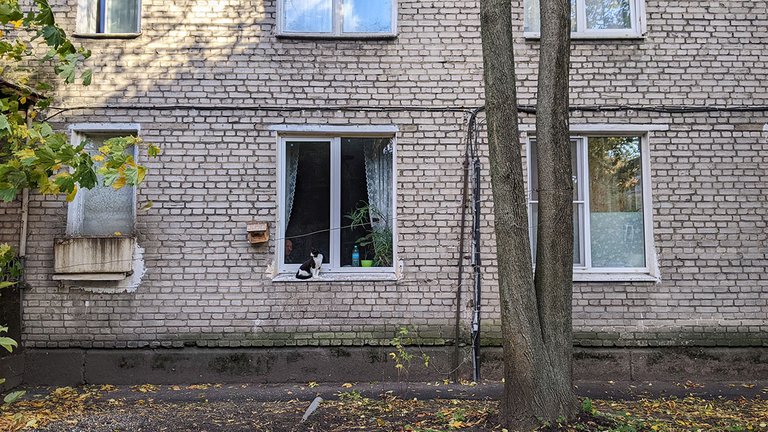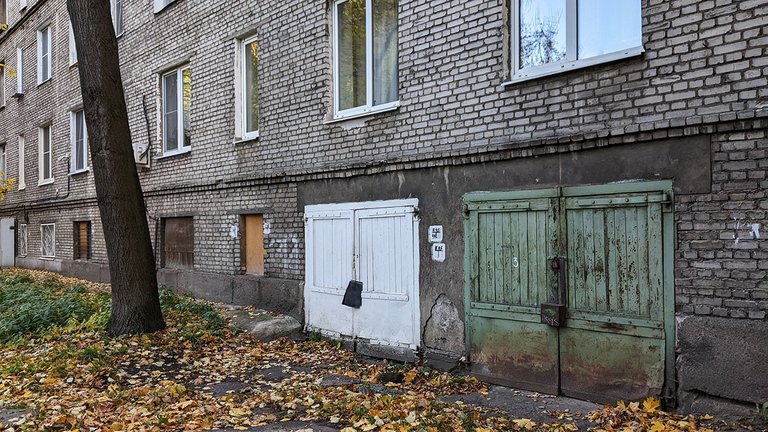 In addition to the two-story cottages in this neighborhood, there were several buildings built a little later, including a typical five-story building from the 1960s. There were a lot of such buildings, but I saw built-in garages for the first time: this is a very rare addition to a typical project!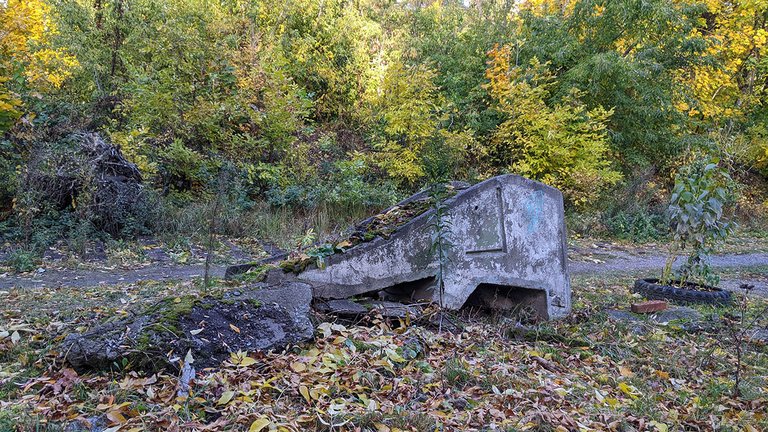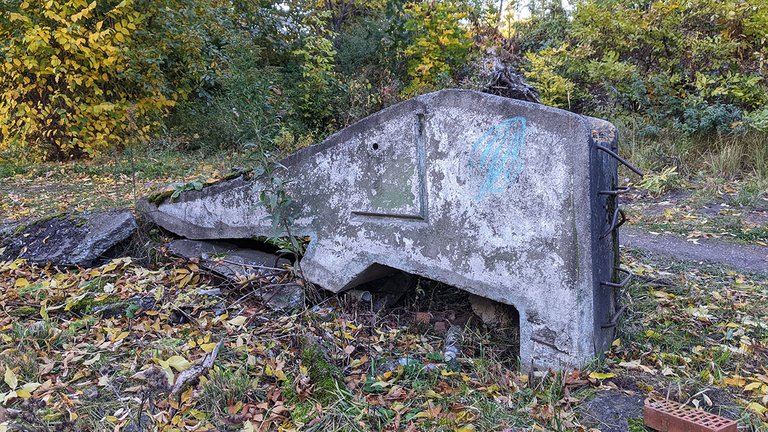 Between the houses you can see new playgrounds with a rugby surface, swings, and trainers. But away from these modern playgrounds, I found a sad elephant - a slide from my childhood. It may have been one of the last remaining elephant-slides in the city.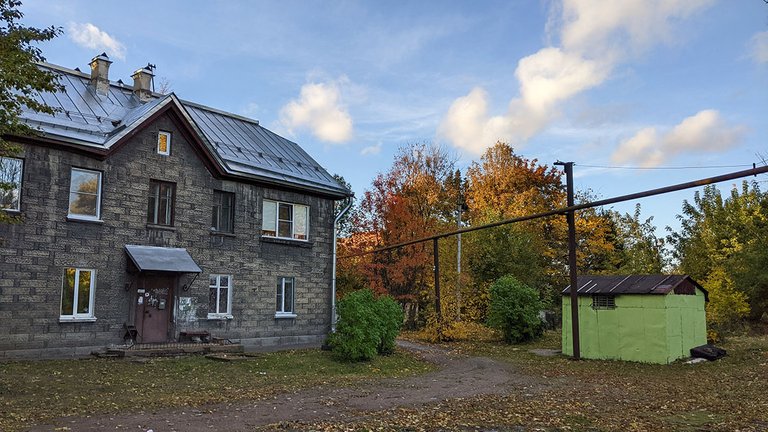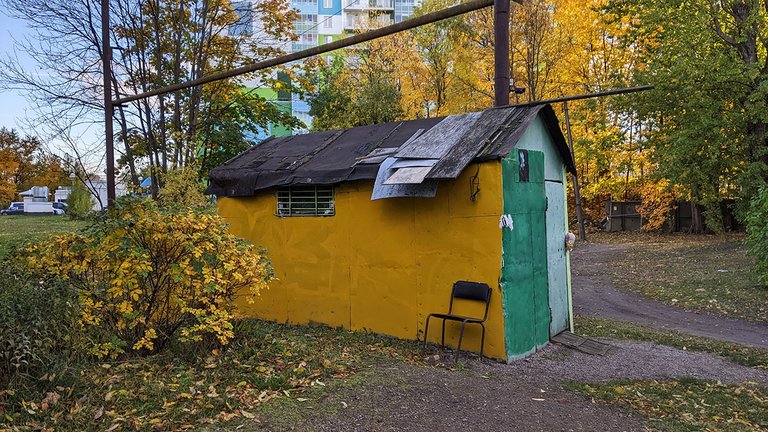 The next find was also extremely rare. A small shed in the yard of a house turned out to be a dovecote. The windows of the barn had a lot of glare, but I still took one photo that showed the beautiful inhabitants of the shed.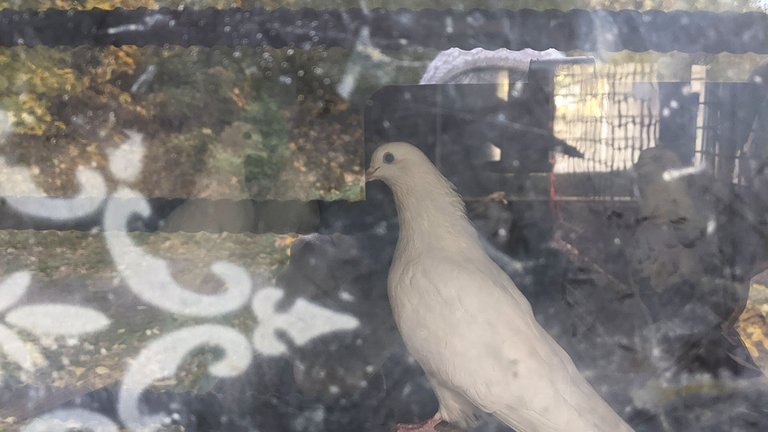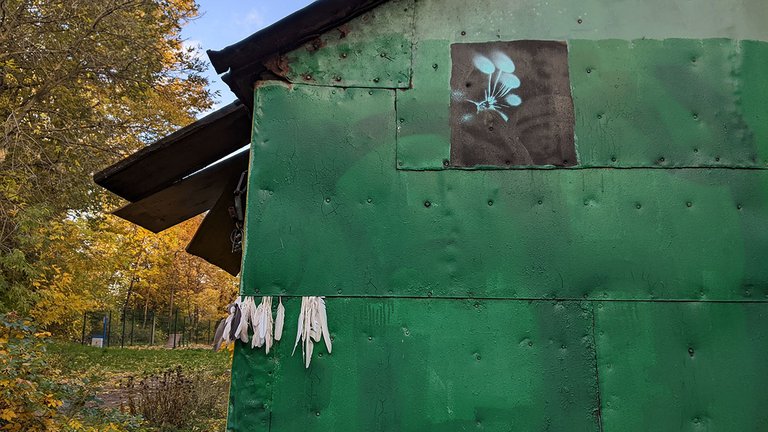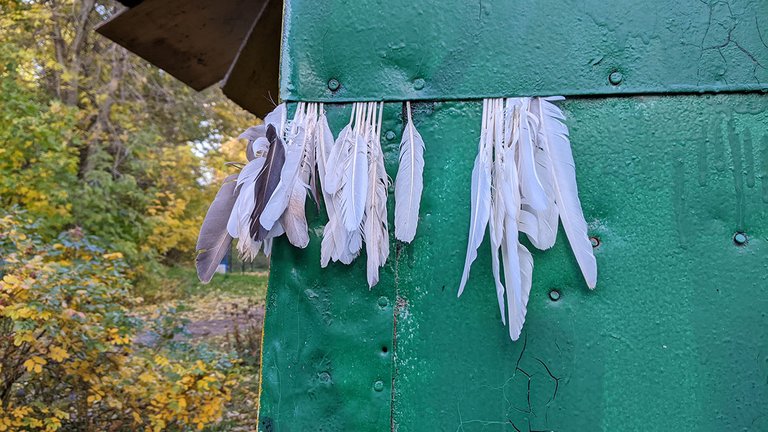 This small block of old buildings will probably disappear soon, and new apartment buildings will appear in their place. In some of the pictures, the new buildings came into the frame - they are so close already that it's hard to do a whole story without photographing them once. I'm glad I had time to visit the place, to see the old houses, the elephant-slide and the dovecote.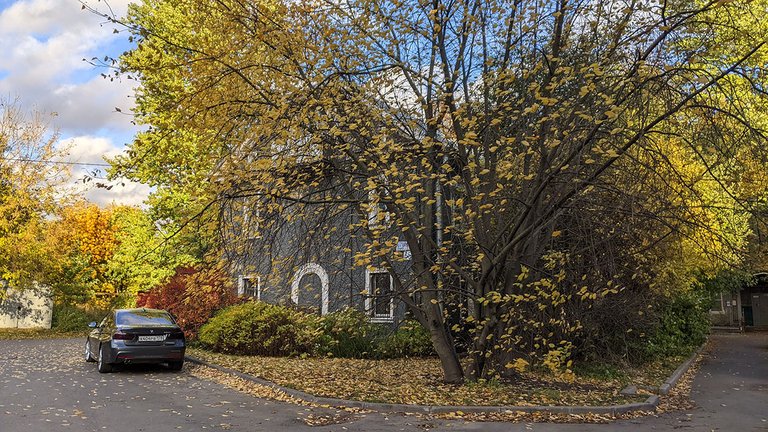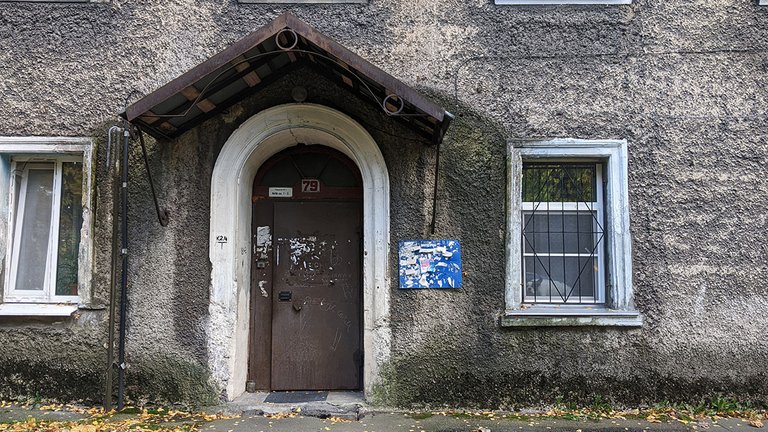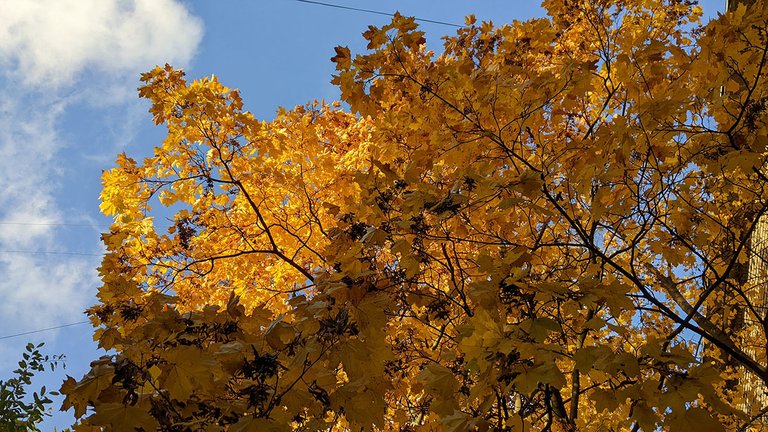 | ○ | ○ |
| --- | --- |
| Smartphone | Google Pixel 3a |
| Location | Saint Petersburg, Russia |
Wednesday Walk
This is my entry for the #WednesdayWalk challenge by @tattoodjay.
---
---