Wednesday Walk. Palace Square and neighborhoods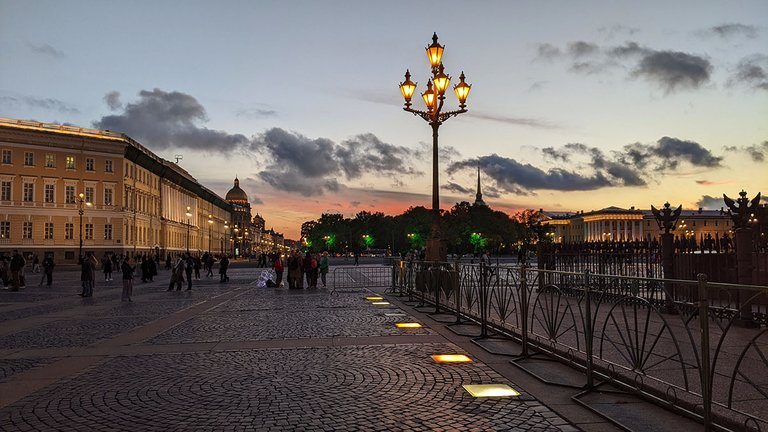 Autumn has been rainy and cold this year. I had to temporarily give up long walks in order not to endanger my health. I did not take into account the vagaries of the weather in early September and got very cold during the walk, on the way back. As a result, I caught a cold and spent a week in bed with a fever. Now I try to be more careful.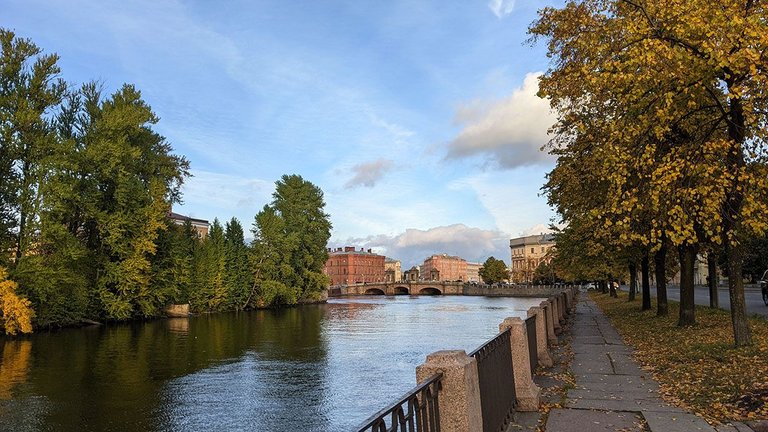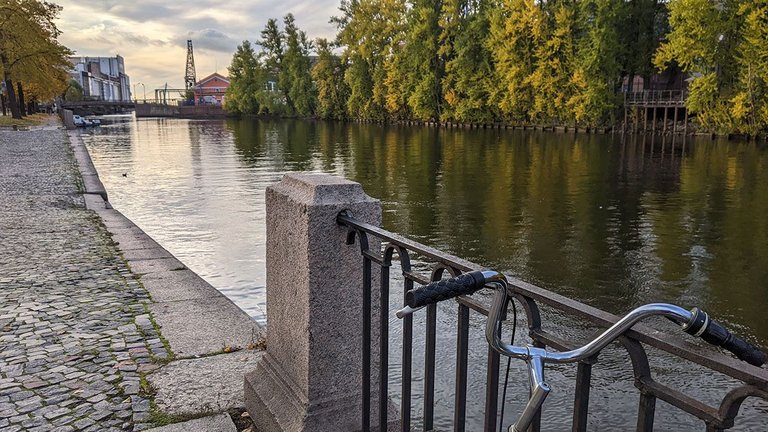 Although most of the time the weather is bad, there are exceptions. Sometimes the blue sky reclaims the sky space from tiered clouds and the fall day delights us with the bright colors of nature and the transparency of the air. Such days are not to be missed, there are too few of them this fall. This day was just like that, and I managed to take not even one, but two walks on this day.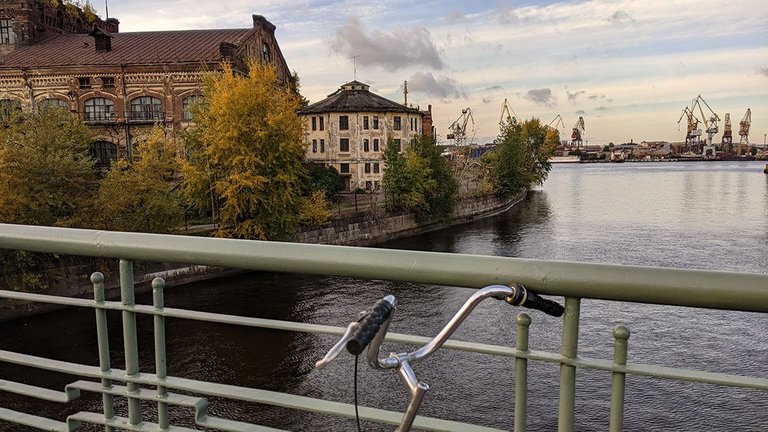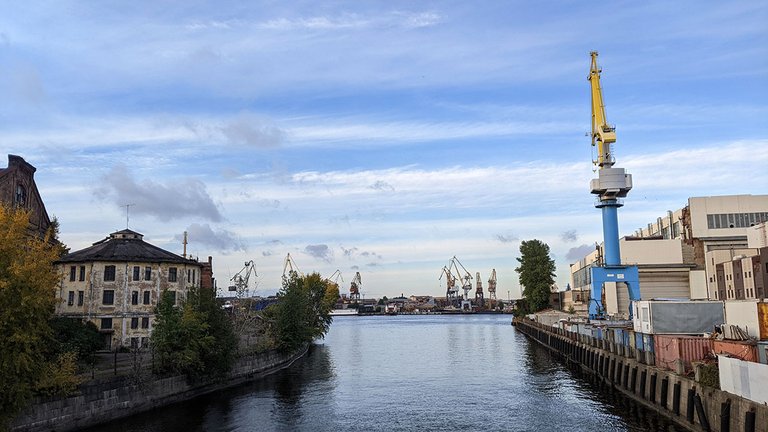 First, I decided to go for a little bike ride. It was probably one of the last bike rides of the season. Some extreme cyclists are willing to ride their bikes even in winter, on ice and snow, but I am not one of them. Warm winter clothes make me clumsy and clumsy, and the pleasure of such a ride is lost.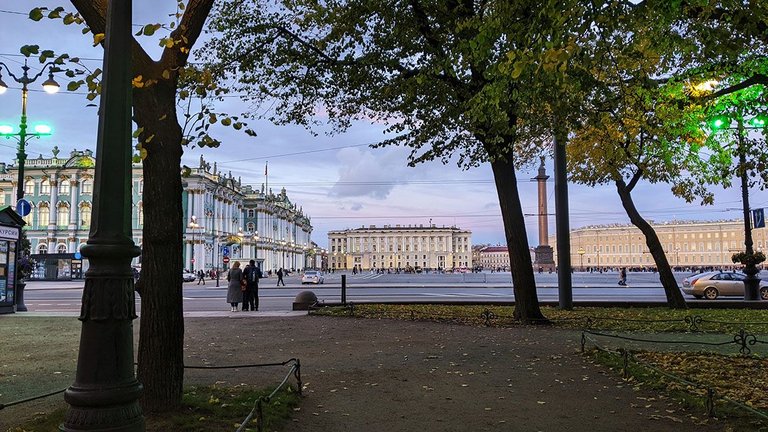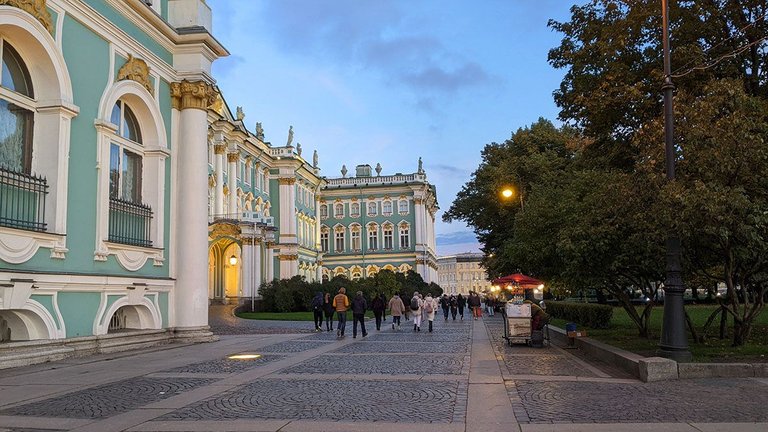 I purposely made a few short stops during the bike ride to take pictures as a memento of the day. I usually don't take many pictures on bike rides. I don't really like to lose speed when I slow down to take a picture.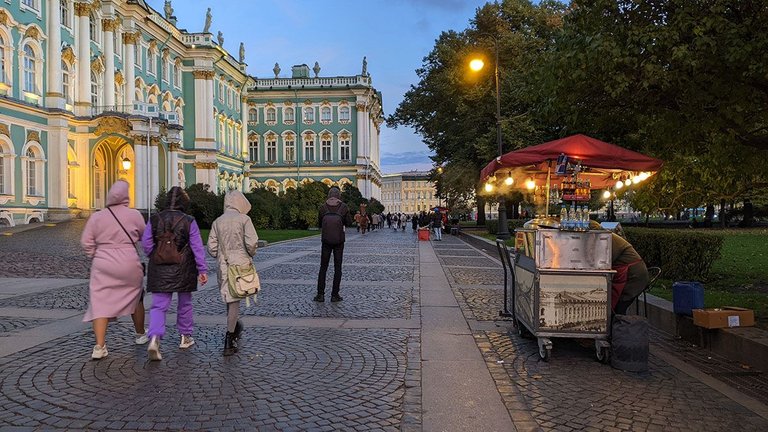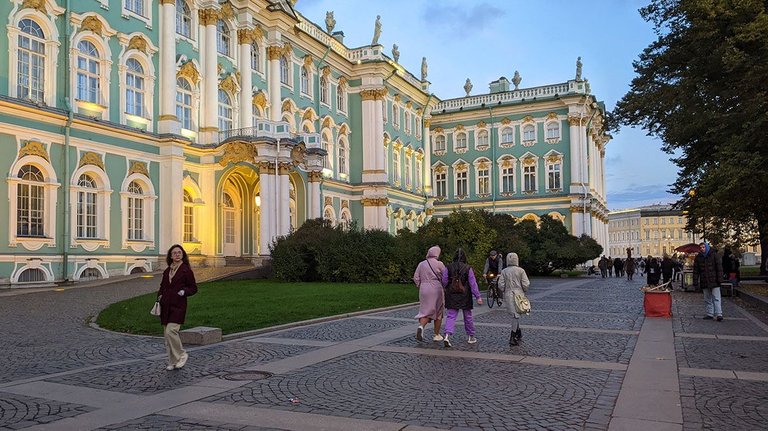 Afterwards, I left my bike at home and went for a walk downtown. The sun was still shining brightly when I left the house, but sunset was coming. Twilight came when I reached Palace Square.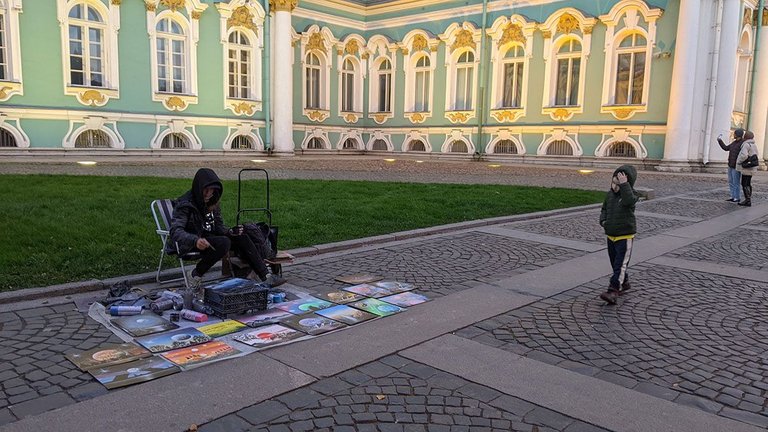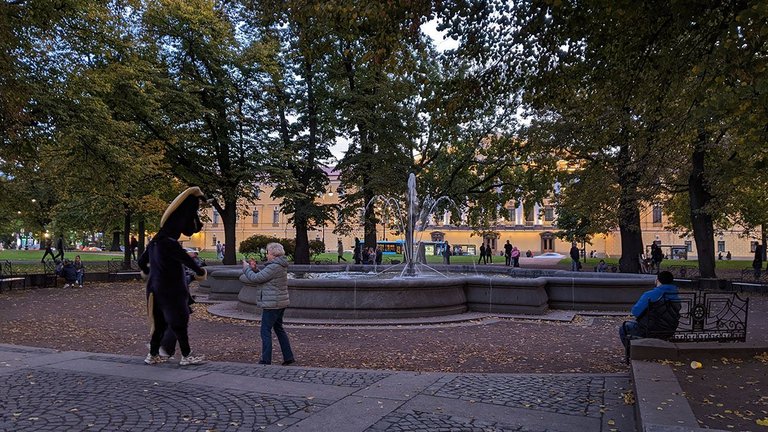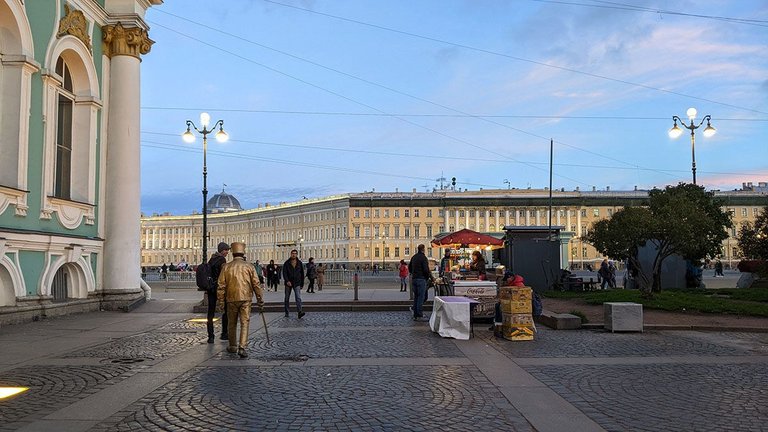 Near the Alexander Column, a young musician was singing Victor Tsoi songs to the accompaniment of the guitar. A long line of carriages waited for those wishing to ride. Horses bored and poking their faces at passersby in the hope of getting an apple or a carrot. The side streets continued to sell souvenirs and fast food.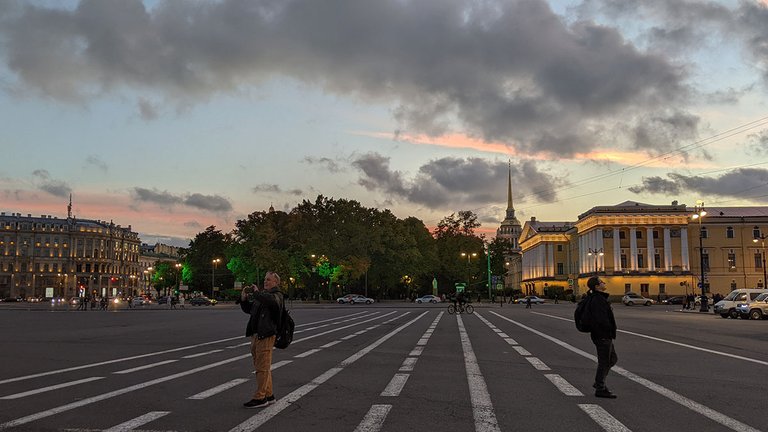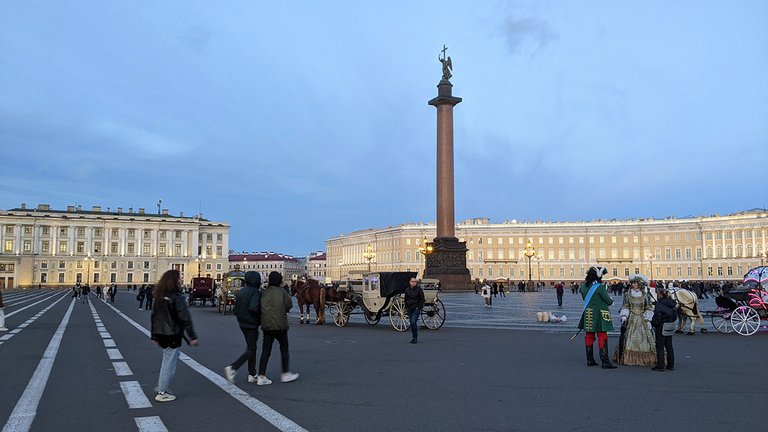 I walked around the square in a circle and turned onto Millionth Street, toward the Atlanteans. The sun had already set, and the twilight was becoming less blue and more gray. The street lamps were lit. It was getting noticeably colder. It was time to end my walk!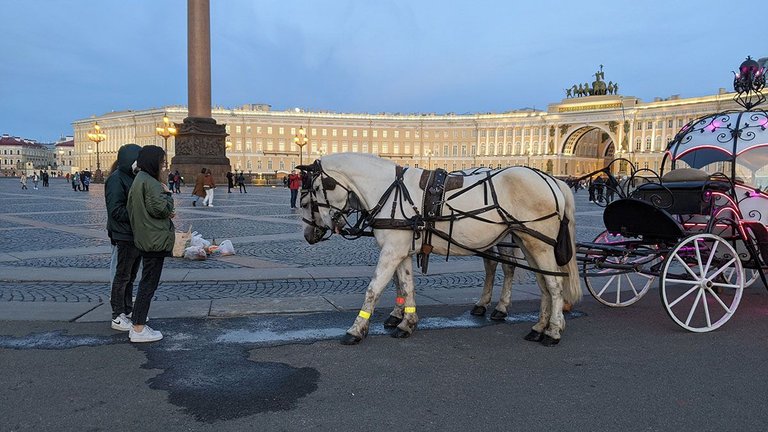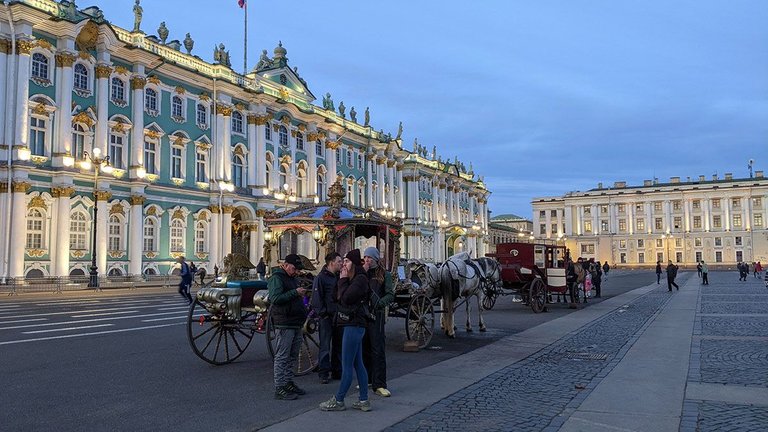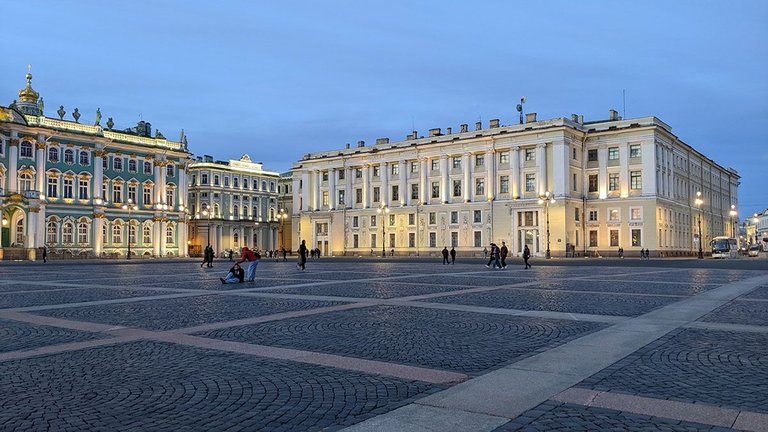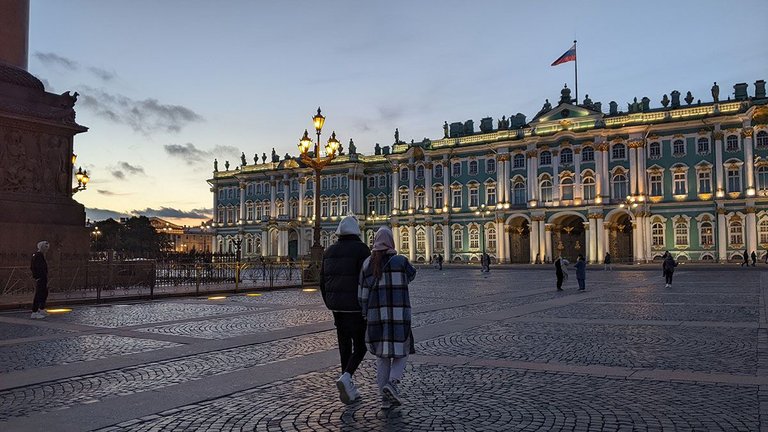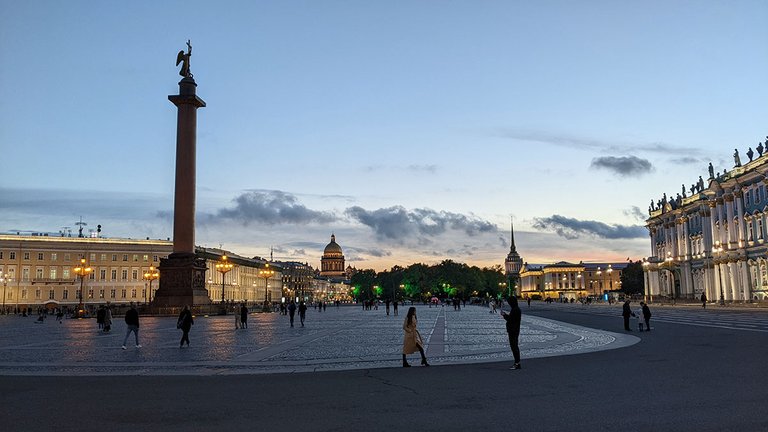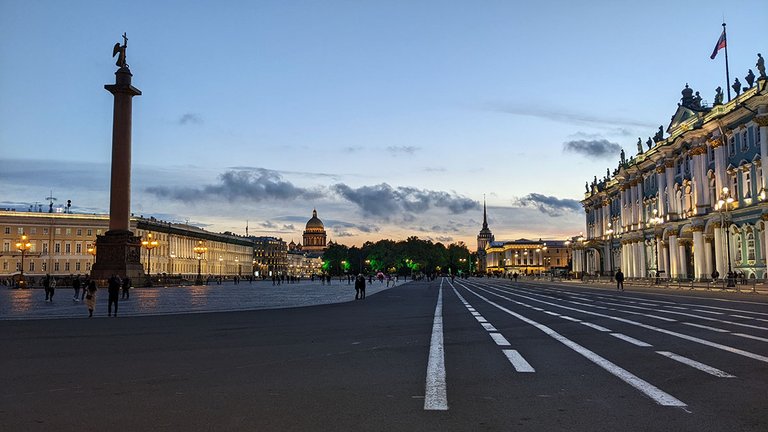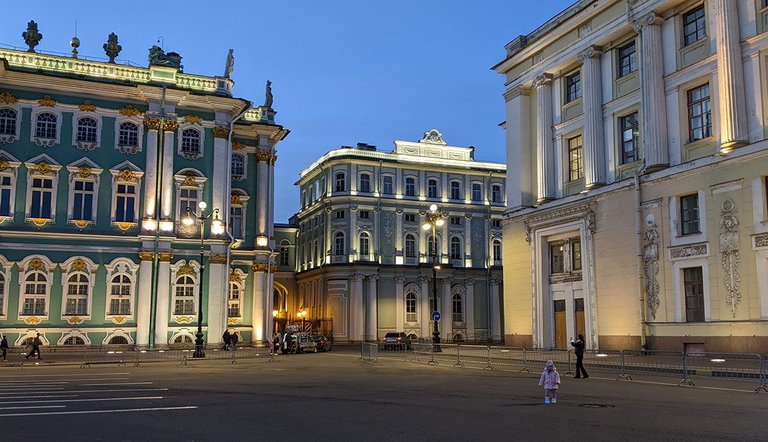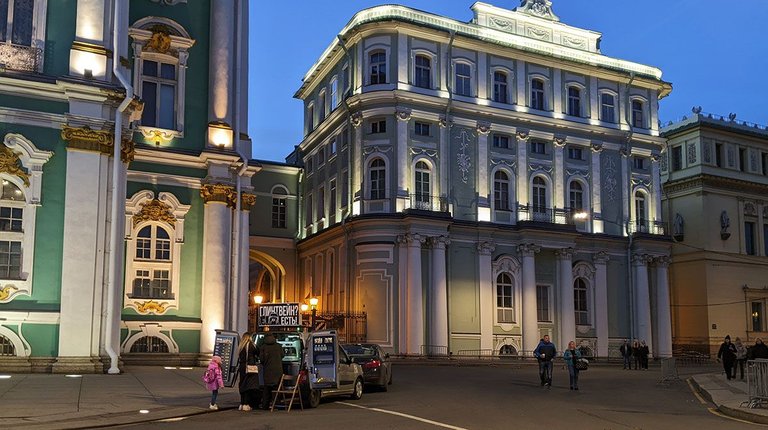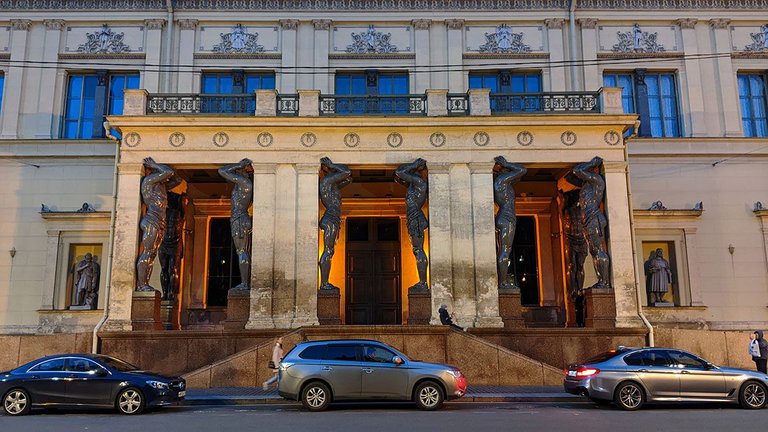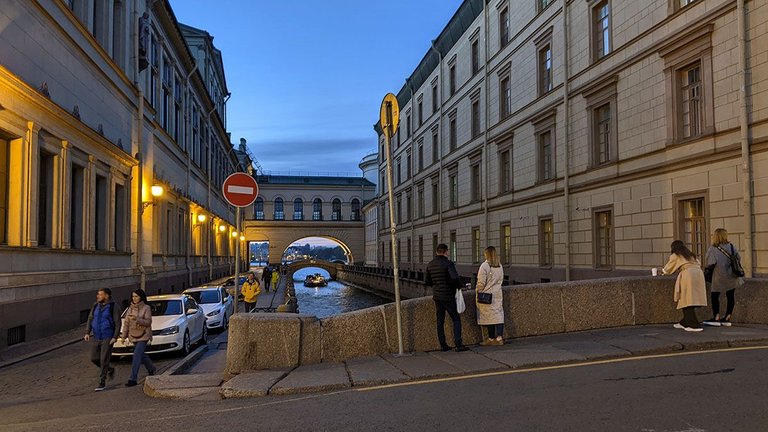 | ○ | ○ |
| --- | --- |
| Smartphone | Google Pixel 3a |
| Location | Saint Petersburg, Russia |
This is my entry for the #WednesdayWalk challenge by @tattoodjay.
---
---