Its Monday lets do a Mono Post
Its Monday lets do a Mono Post
When i was preparing my recent Post for Sunday which Had shots of fishing, this was one of the shots I was thinking of using but since there is no fisherman in sight it inspired me to do a mono post.
When I got to the spot and parked that morning I noticed the bike out on the pier, it may be hard to notice but if you look closely you can see it and I thought it was worth a shot, now its a mystery to me where the cyclist was as I couldn't see him, but I literally looked away for a minute when I turned back he had appeared on the pier, i was near the start of the pier by that point so I don't think he had walked out on it while I wasn't looking but I guess he must have, either that or he had been for a swim, it was warmer back when I took this, but I am still intrigued where he was when I took this shot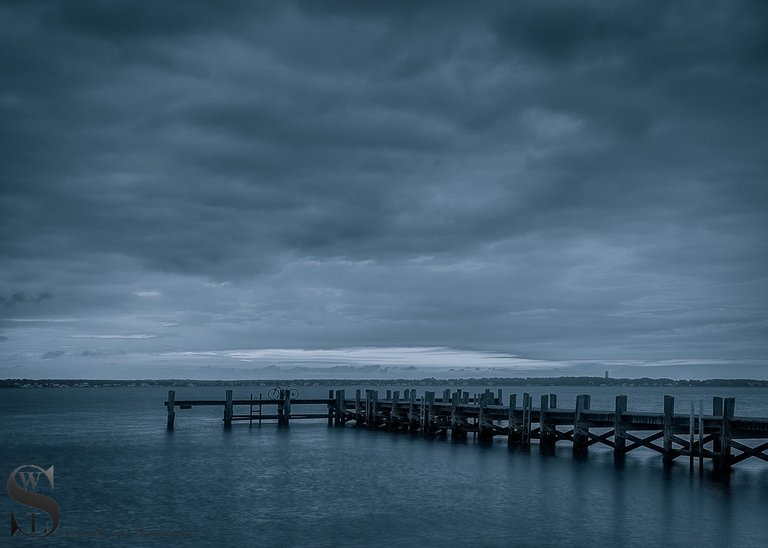 Sony A7iii 27mm F8 1 Sec ISO 100
Click here to view larger



This next shot was from an early morning walk on the New Bedford Fairhaven Bridge and Popes Island one of the many commercial fishing boats here.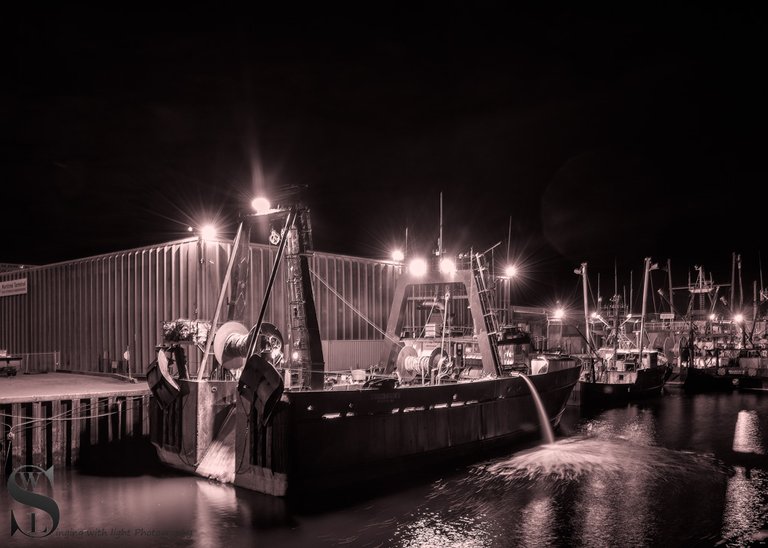 Sony A7iii 23mm F8 5 Sec ISO 100
Click here to view larger



And for this next shot we are by the pier in Fort Taber again, well before sunrise and a gloomy kind of morning I took this shot with a mind for it to be edited in Mono at the time.
Now I should comment on on Mono edits, I say Mono and not B&W because I have a tendency to rarely do Black and White edits I tend to do them with either a Sepia tone, or more often more of a bluey tone than black.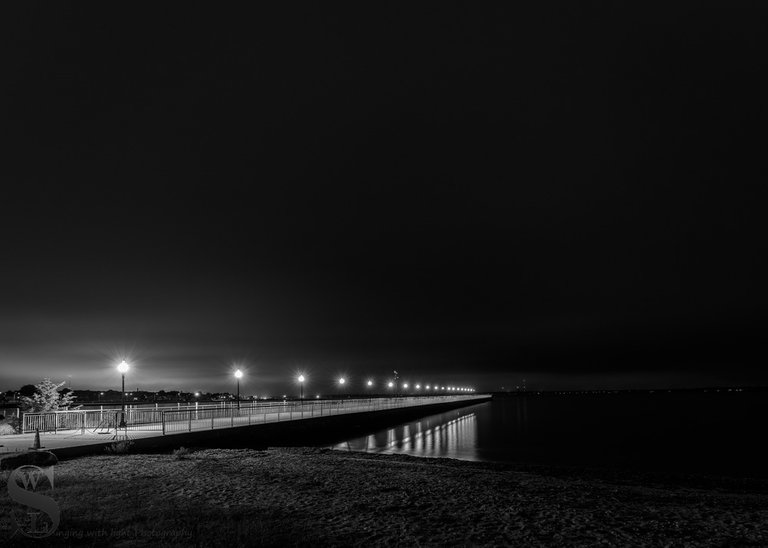 Sony A7iii 17mm F8 30 Sec ISO 100
Click here to view larger



And for the next shot I am by the docks in New Bedford, and I gather this boat the Emma Nicole is a tugboat, but i could be wrong.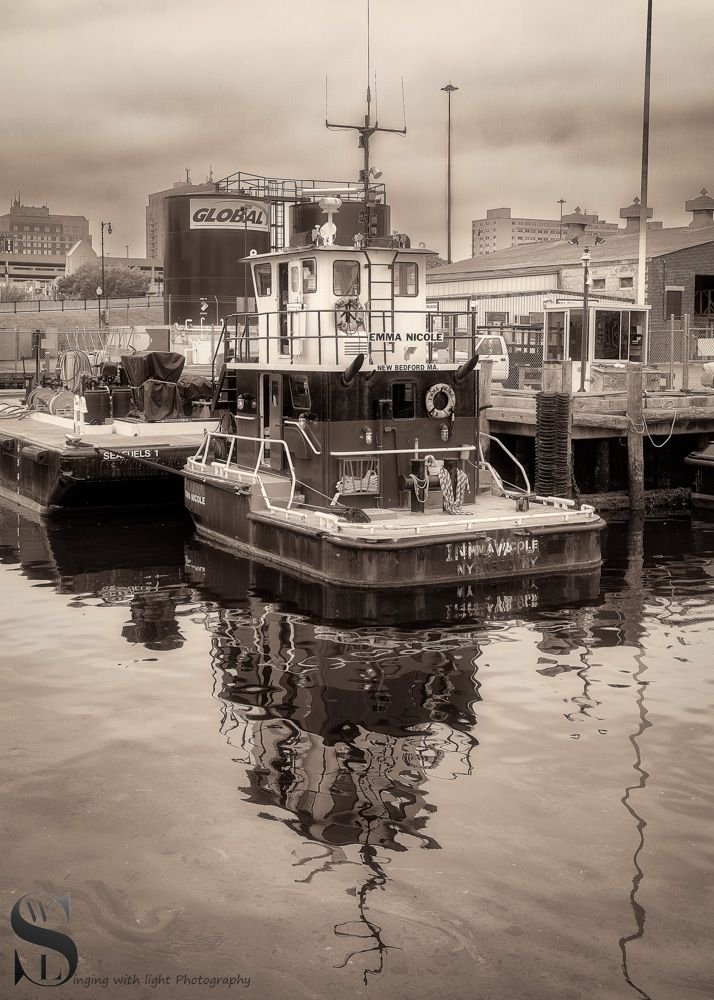 Sony A7iii 33mm F6.3 1/125 Sec ISO 100
Click here to view larger



And to finish off the post another boat, this one at the dock near the end of Gifford Street the go Pursuit in the front and a larger ship behind it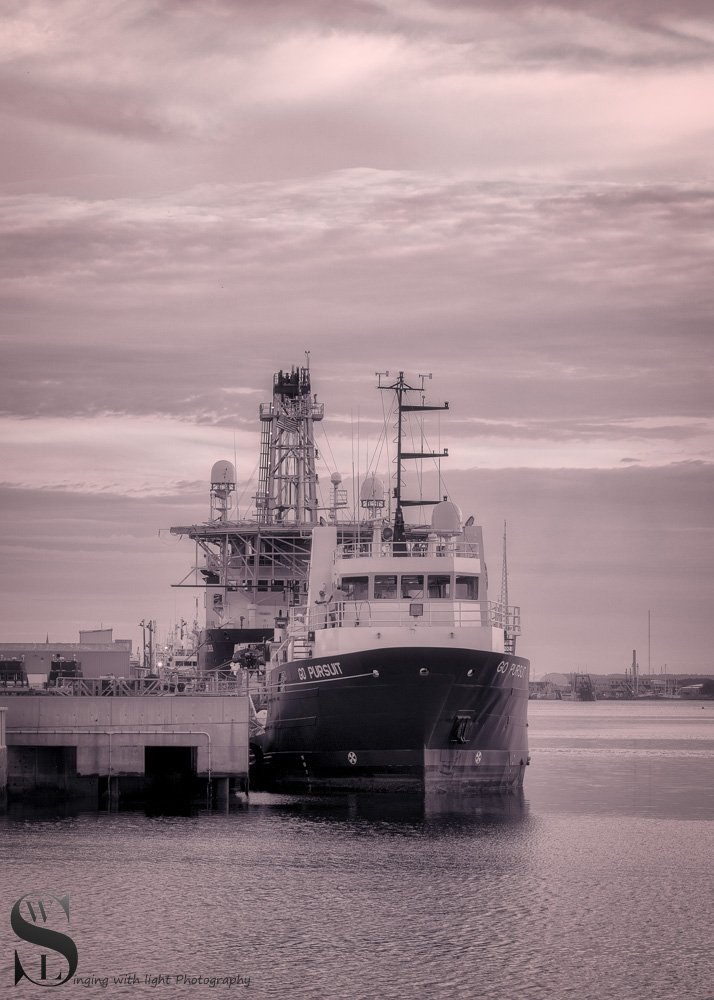 Sony A7iii 110mm F8 1/250 Sec ISO 400
Click here to view larger



And that's all folks
---
unless stated otherwise all photos used in my posts are taken and owned by myself, if you wish to use any of my images please contact me.
---

---

TeamUSA is a Community for and supporting those from of in the United States, and now is in the process of rebuilding stronger than ever join us on Discord
!pinmapple 41.619467 lat -70.913685 long The Harbor Walk New Bedford MA d3scr
---
---