Monday a few more cars
Monday a few more cars
Let me start with an update
Last week I had a lot going on and I will admit I ended up not havign much time to comment here on Hive in fact I think only yesterday as I was preparing this post is the first time I had been on my PC all week.
My Wife say the Orthopedic Doctor ( a new one local with the same group as our primary doctor) who had treated her Frozen shoulder previously, he said it is most likely to late now for surgery and looks to be healing slowly and the shoulder bones and joints rebuilding themselves Which of course was great news.
She will start Physical therapy in couple of weeks and in the meantime, Has to take it out of the sling for a few hours each day and see how it goes.
She has tried that for a few days now and once out of the sling after an hour or so even just sitting on the couch it starts getting painful, but I guess that's to be expected as it has not been moving for weeks, lets hope the physical therapy improves things even though the Dr did say don't hate me but the first few physical therapy sessions and not going to be comfortable and will be painful.
But all in all good news and she is heading in the right direction for recovery.
I also has some things on, but all fairly mundane ( I hope) get results for a couple of things later today) and have done enough of an intro so wont go on about them now
onto the post
Another post of images from a car show I went to a while back, it was a pretty big show with lots of cars of all years and type, plus it was a nice day so I enjoyed spending some time there checking out all the cars.
These photos I all edited after the show and shared to the group hosting it, so I thought I could slip in a post today sharing some of them, the theme for this series is all the cars have there hoods up
I do love visiting car meetups like this but as I have said before I am no expert on the types or years of car so wont try and guess them in this post, they are just a few I saw that I did like.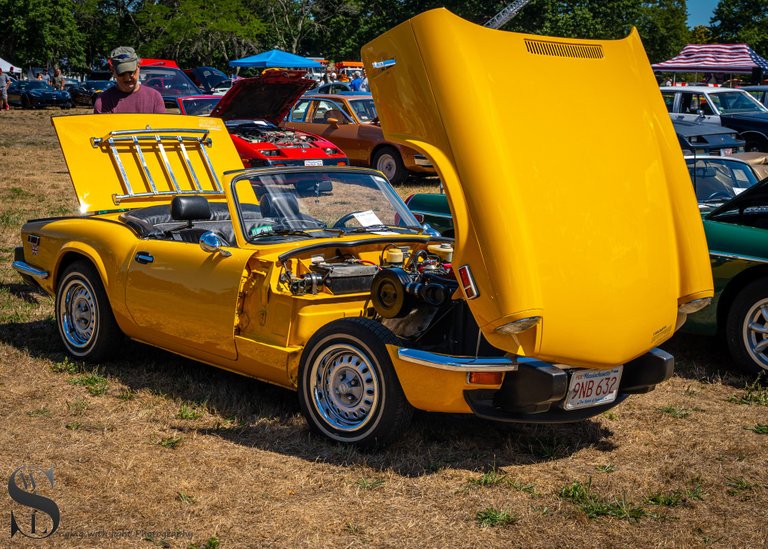 Sony A7iv 41mm F8 1/320 Sec ISO 100
Click here to view larger



I think these first couple of cars are Both MG's a nice classic UK car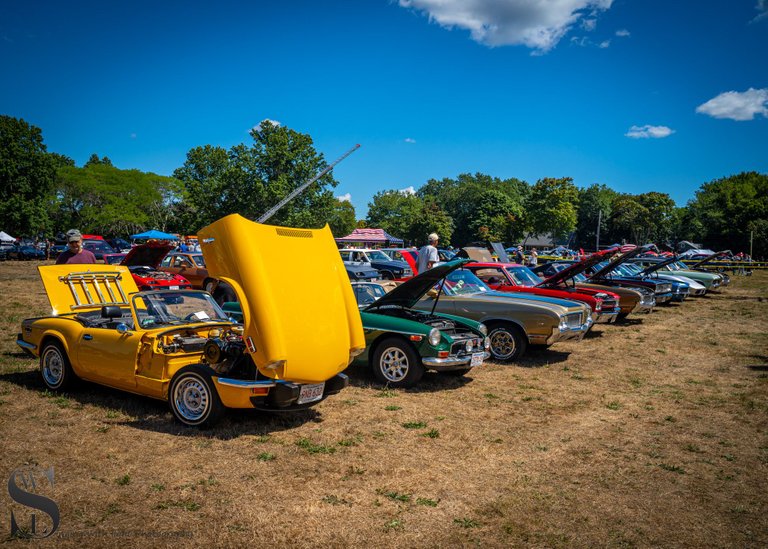 Sony A7iv 28mm F8 1/400 Sec ISO 100
Click here to view larger



Now we have some American Muscle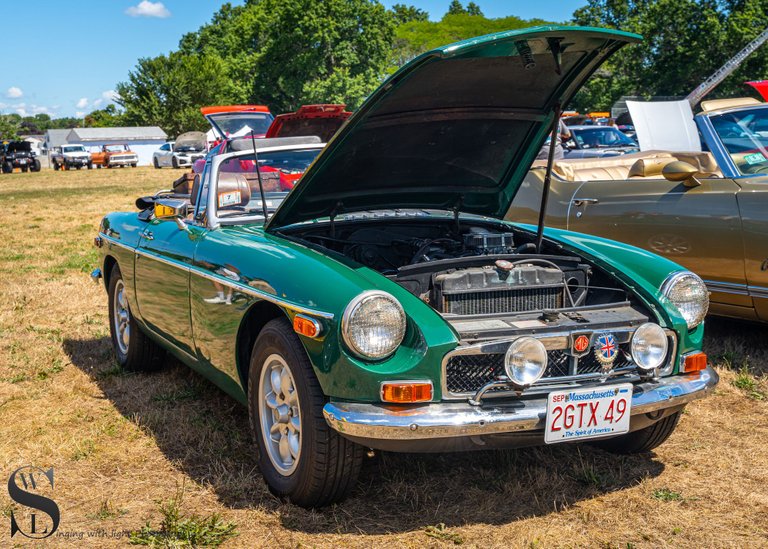 Sony A7iv 38mm F8 1/250 Sec ISO 125
Click here to view larger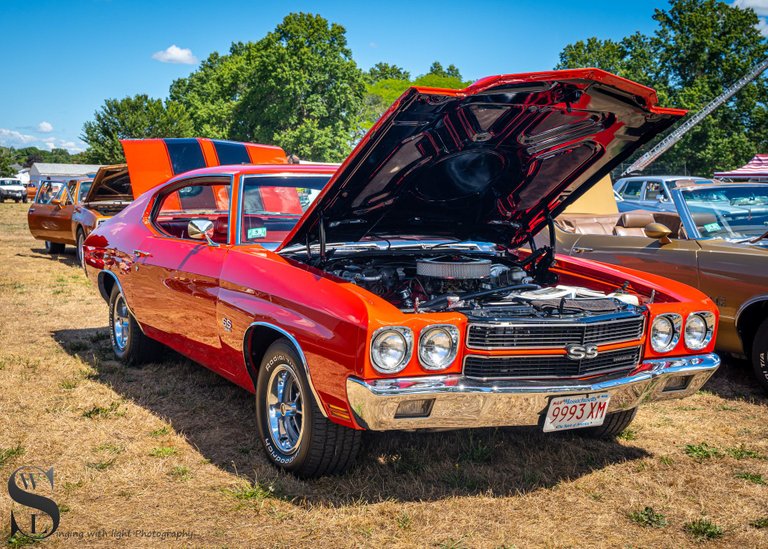 Sony A7iv 37mm F8 1/250 Sec ISO 160
Click here to view larger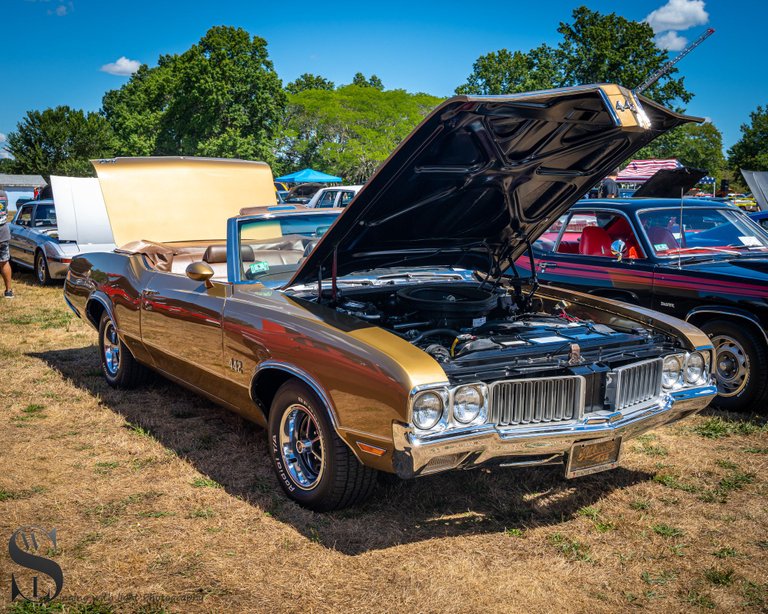 Sony A7iv 33mm F8 1/250 Sec ISO 125
Click here to view larger



And of this series, although I do love the MG's I think this last one is my favorite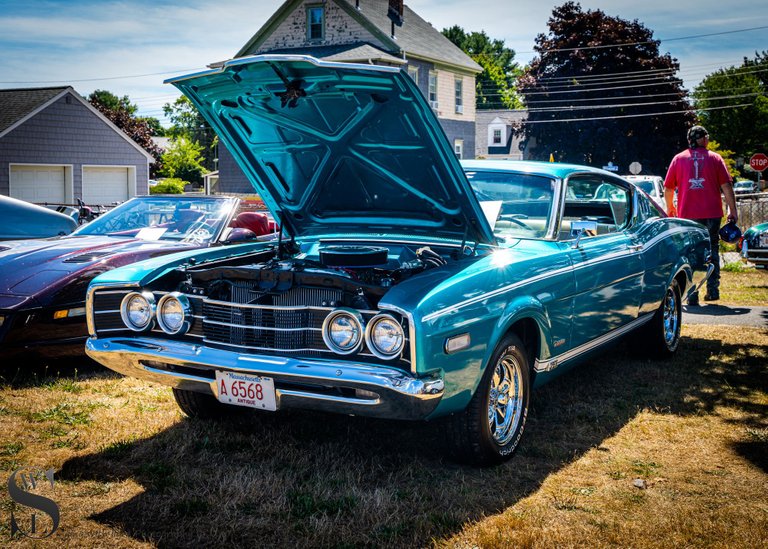 Sony A7iv 40mm F8 1/250 Sec ISO 200
Click here to view larger



And that's all folks
---
unless stated otherwise all photos used in my posts are taken and owned by myself, if you wish to use any of my images please contact me.
---

---

TeamUSA is a Community for and supporting those from of in the United States, and now is in the process of rebuilding stronger than ever join us on Discord
!pinmapple 41.658195 lat -70.905687 long Livesey Park Fairhaven MA d3scr
---
---