Mono foggy morning by the docks
Mono foggy morning by the docks
Keeping up with my habit of posting mono images on a Monday, and also this post sort of ties in with or follows with the theme for my last Wednesday walk post and also with my post yesterday, which is unusual for me I normally don't share photos from one walk in multiple posts in close succession, but perhaps each of these three posts is a different theme all be it from the same walk, but if not do not worry tomorrows post I am sure I will go for a totally different subject and walk.
Starting with looking across the water towards Fairhaven at that stage as you can see the fog had faded a little and was more of a mist over the water, the song that came into my head as I was looking across the water on that foggy morning was Smoke on the Water by Deep Purple, I put it on in the car as I drove home after the walk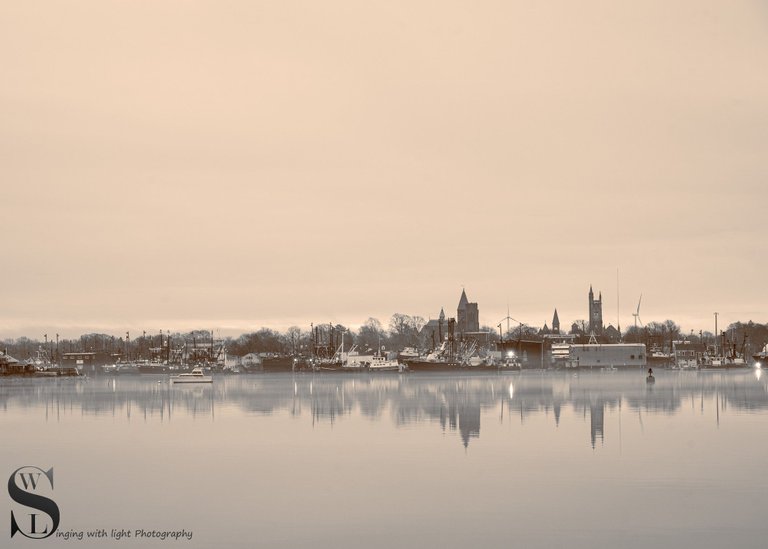 Sony A7iii 75mm F11 1/2 Sec ISO 100
Click here to view larger



I know yesterdays post was all about the fog from similar spots to these in fact the first shot in this post is a mono version of a very similar shot that was in yesterdays post, I personally like this mono version better it has a more mysterious feel to it in my minds eye.
Whereas the next shot with a Sepia edit of when the fog was thicker earlier in the walk to me has a more dark dramatic feel to it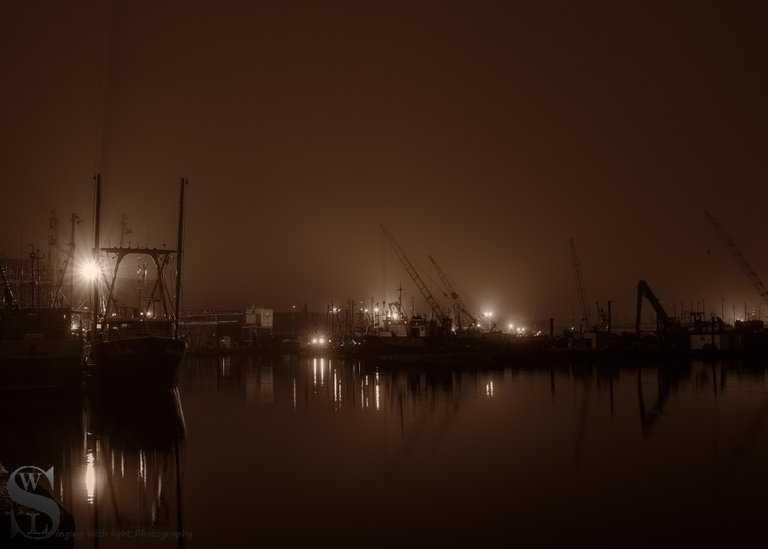 Sony A7iii 45mm F13 5 Sec ISO 100
Click here to view larger



And looking along the side of one of the piers, it was very quite down on the Piers that morning, perhaps due to it being New Years day and with the fog the port felt so different, kind of serene, kind of eerie but very cool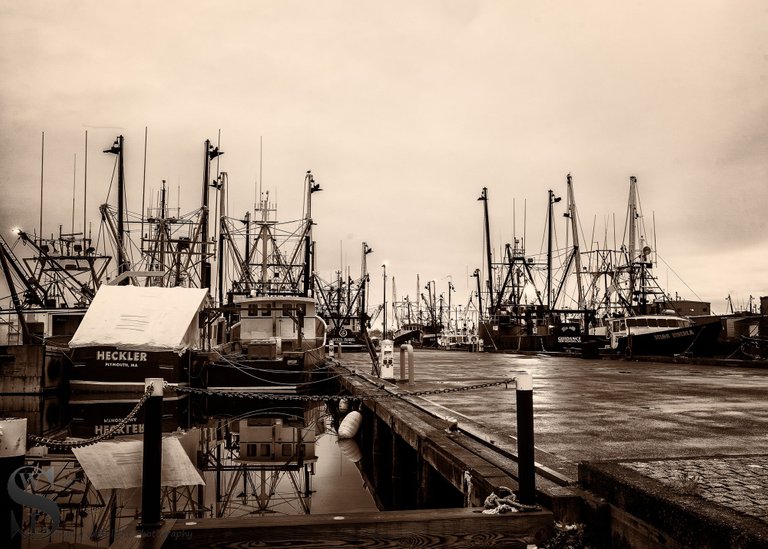 Sony A7iii 32mm F11 1/2 Sec ISO 160
Click here to view larger



And some of the boats in the water as I prepare this I notice the spot in the top middle of the photo, most likely that's a spot of rain on my lens, which I missed wiping off before taking this shot, it was lightly raining at times and I did wipe off the lens before taking most shots but must have forgotten before taking this one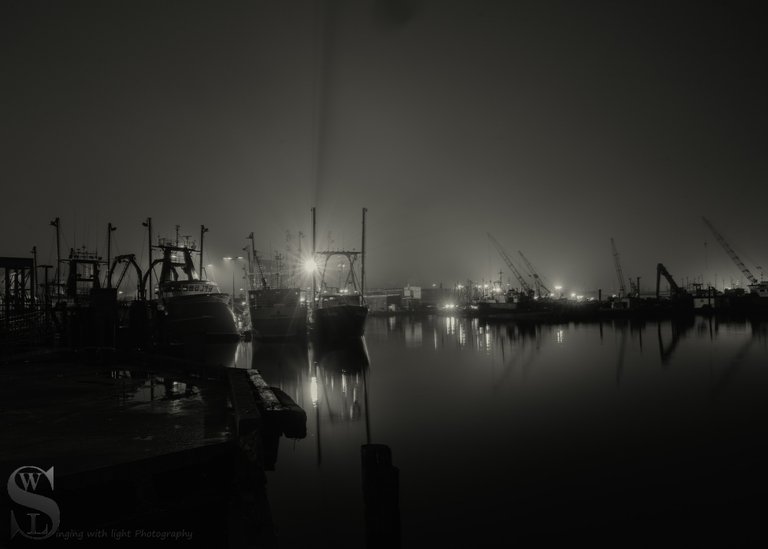 Sony A7iii 28mm F14 8 Sec ISO 100
Click here to view larger



And of course one thing I love when by the port is the reflections in the water a few reflections in this post, but most clearly in this one
Sony A7iii 28mm F11 14 Sec ISO 100
Click here to view larger



And that's all folks
---
unless stated otherwise all photos used in my posts are taken and owned by myself, if you wish to use any of my images please contact me.
---

---

TeamUSA is a Community for and supporting those from of in the United States, and now is in the process of rebuilding stronger than ever join us on Discord
!pinmapple 41.635944 lat -70.920507 long Pier New Bedford MA d3scr
---
---