Mono Monday A few birds and an outhouse on a boat?

Mono Monday A few birds and an outhouse on a boat?
Is it just me or do the weeks roll by so fast, Seems it was only Monday a day or so ago, but here we are again and I am keeping to my habit of sharing Mono Images on a Monday and as promised even though I have plenty of cemetery shots I could edit for Mono Monday posts, I will try and not share them every week.
So for this week I am going to share a few Birds photos, and finish with an image that made the my inner child have a chuckle.
I have been out and about a few times with my big lens the 200-600 MM lens, trying to capture some shots of birds I am happy with and if you saw my post yesterday you will see I have had some success with seagulls at least, but also with others
Starting with this character which I saw up in a tree by the pond at Buttonwood Park the other day A turkey Vulture, I do have enough shots of it for a post on its own, but with the weather being nice and fresh at the moment I have been getting out for plenty of walks, have taken many photos but am way behind in editing, but I will get to them at some stage, but I did this one image in Mono for this post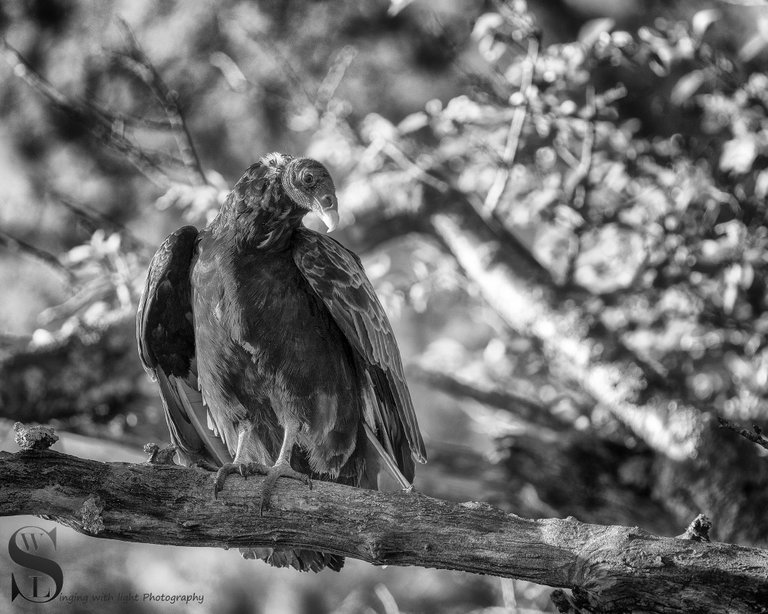 Sony A7iv 394mm F6.3 1/800 Sec ISO 640
Click here to view larger



Next up a Shot that didn't make it into my post yesterday but I did like it still so went with mono for this seagull flying by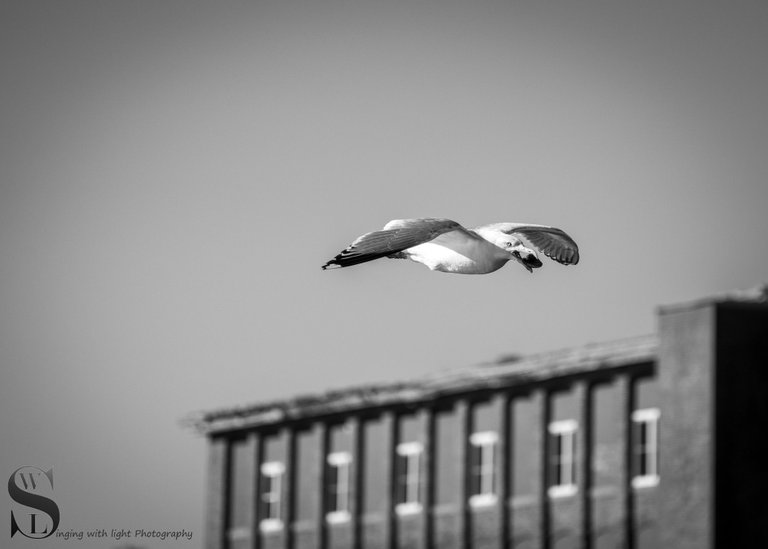 Sony A7iv 200mm F5.6 1/3200 Sec ISO 320
Click here to view larger



And Of course I have been visiting the Harbor walk and trying to get some new and better shots of the Osprey, I have got some shots I am happy with but not enough for a post on its own yet, but I will get there, meanwhile here is a shot of one landing on the nest from the other day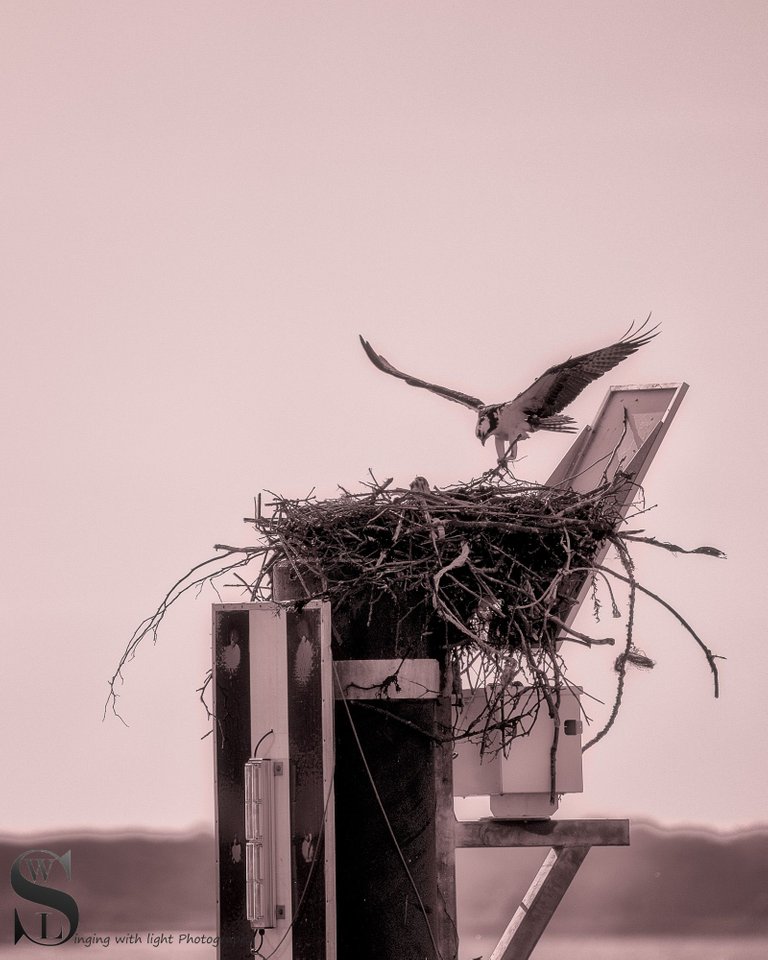 Sony A7iv 600mm F6.3 1/3200 Sec ISO 250
Click here to view larger



The other birds I have bene catching are duck and geese offspring, after i catch up today with preparing posts and comment's maybe I will try and focus on editing some of those shots, but I did edit one for todays post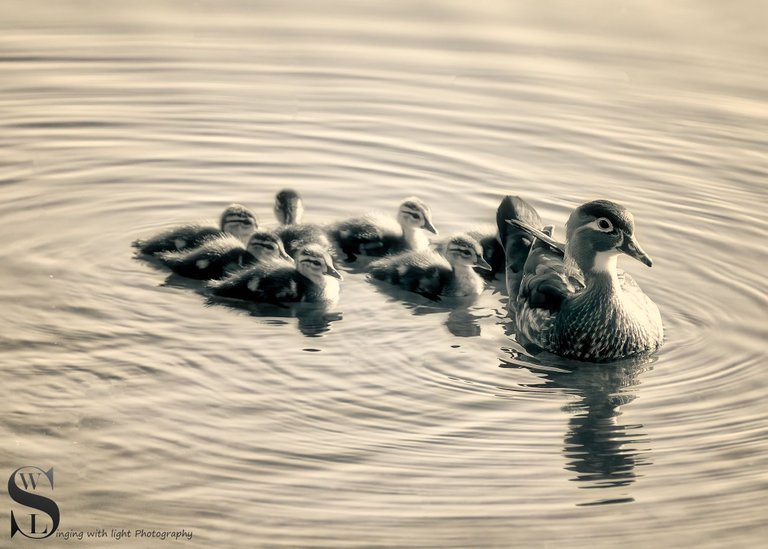 Sony A7iii 200mm F5.6 1/2500 Sec ISO 1250
Click here to view larger



And ok the Little kid in me did come out as I was walking along and saw this I guess strictly speaking its a boat, but seems more like a floating working platform to me, complete with a Porta Loo, now I know it makes sense to have one if their going to be out working on the water for long periods, but it did give me a chuckle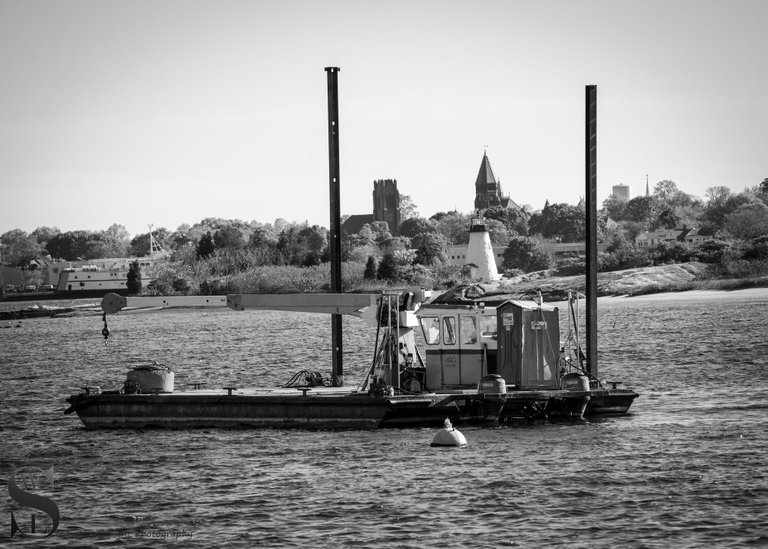 Sony A7iii 200mm F8 1/250 Sec ISO 100
Click here to view larger



And that's all folks
---
unless stated otherwise all photos used in my posts are taken and owned by myself, if you wish to use any of my images please contact me.
---

---

TeamUSA is a Community for and supporting those from of in the United States, and now is in the process of rebuilding stronger than ever join us on Discord
!pinmapple 41.619467 lat -70.913685 long The Harbor Walk New Bedford MA d3scr
---
---