Mono Monday Angel Statues in the cemetery
Mono Monday Angel Statues in the cemetery
Another week begins, well for most being retired, the weeks roll together and Monday isn't a day I have to get motivated and head to work, but as I have the habit of doing I am starting the week with a Mono post.
Today I am sharing some mono images from walks in a couple of the Cemeteries here in New Bedford, St Marys and the Rural Cemetery.
Starting with this Angel in Saint Marys Cemetery, which I have featured in a Wednesday walk post a beautiful older cemetery with any interesting headstones and a beautifully maintained cemetery, and has a Lot of Irish descendants buried there
Sony A7iv 57mm F11 1/125 Sec ISO 100
Click here to view larger



Still in Saint Mary's and another angel, sadly this one, one of the angel wings is damaged and you may noticed the rosary beads hanging around her neck, I did notice that on quite a few of the angel style headstone sin this cemetery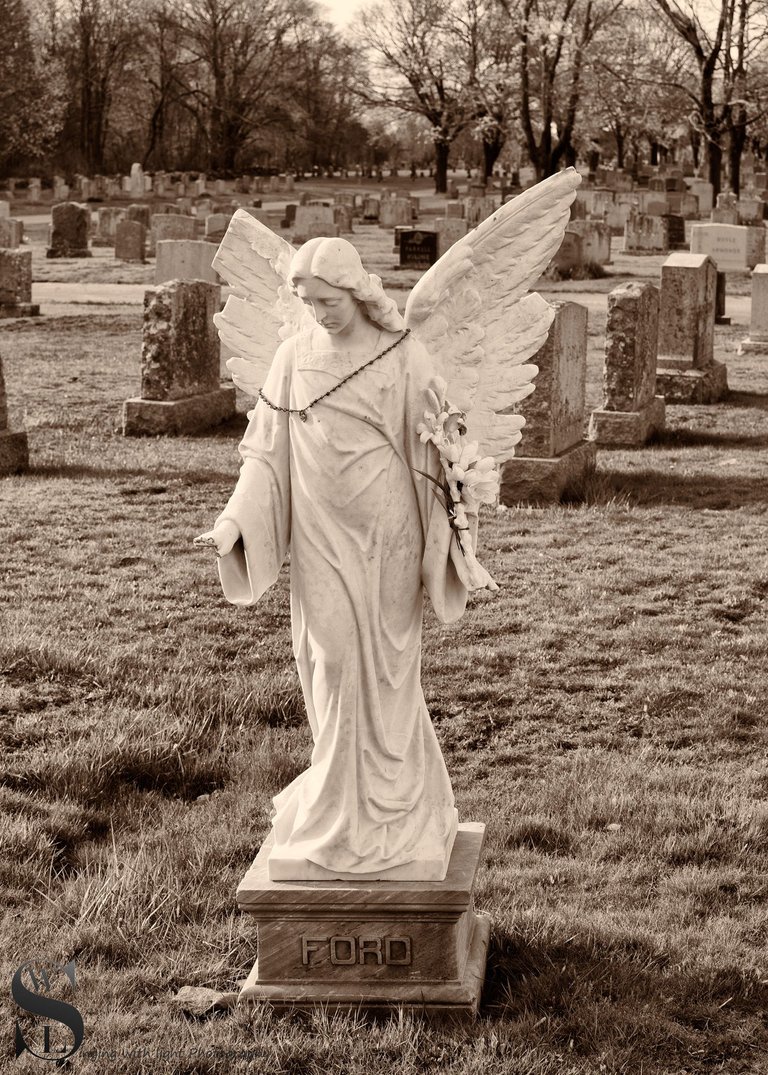 Sony A7iv 64mm F11 1/60 Sec ISO 125
Click here to view larger



A closer in shot of the same statue, I took this one to both show the detail of the angel, but also to show the rosary beads closer and mention them, which I have already done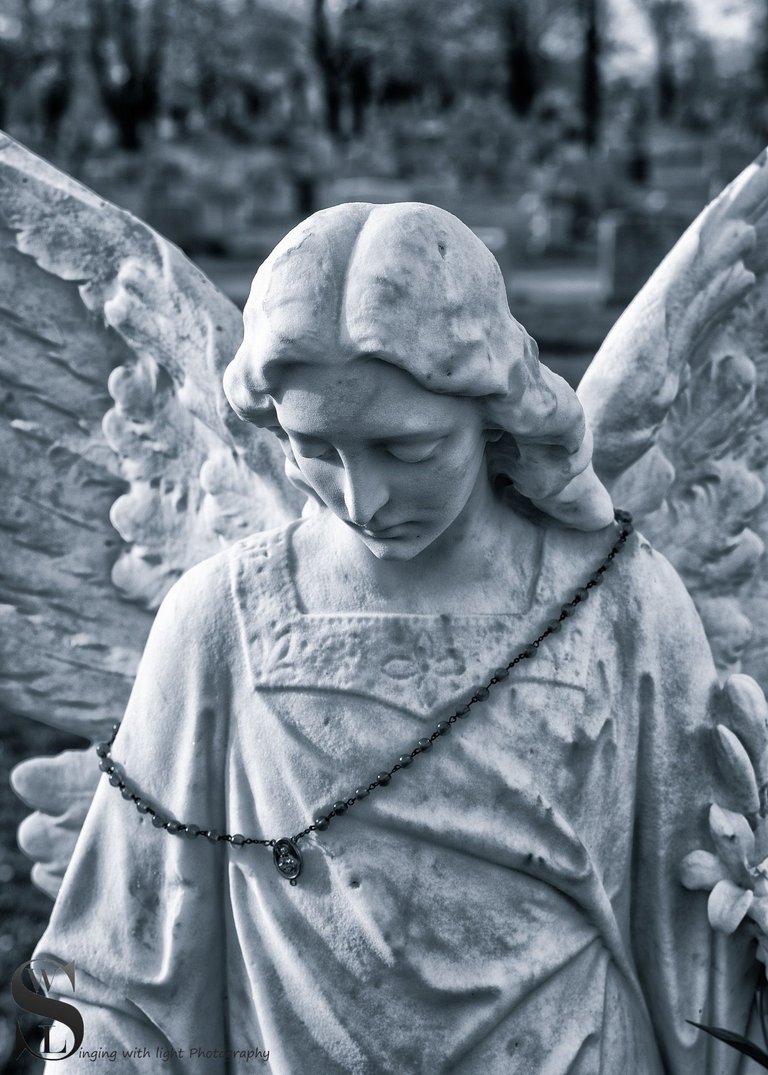 Sony A7iv 75mm F8 1/200 Sec ISO 100
Click here to view larger



I guess this one would be called a Cherub or Cherabim, and if you haven't come across that word let me explain
The cherubim are a group of angels recognized in both Judaism and Christianity. it is said that Cherubs guard God's glory both on Earth and by his throne in heaven, which is a nice thought.
they are also said to work on the universe's records, that's something new I learnt today, record keeping a task I was never fond of during my career but I guess something that has to be done, even in Heaven.
And help people grow spiritually by delivering God's mercy to them and motivating them to pursue more holiness in their lives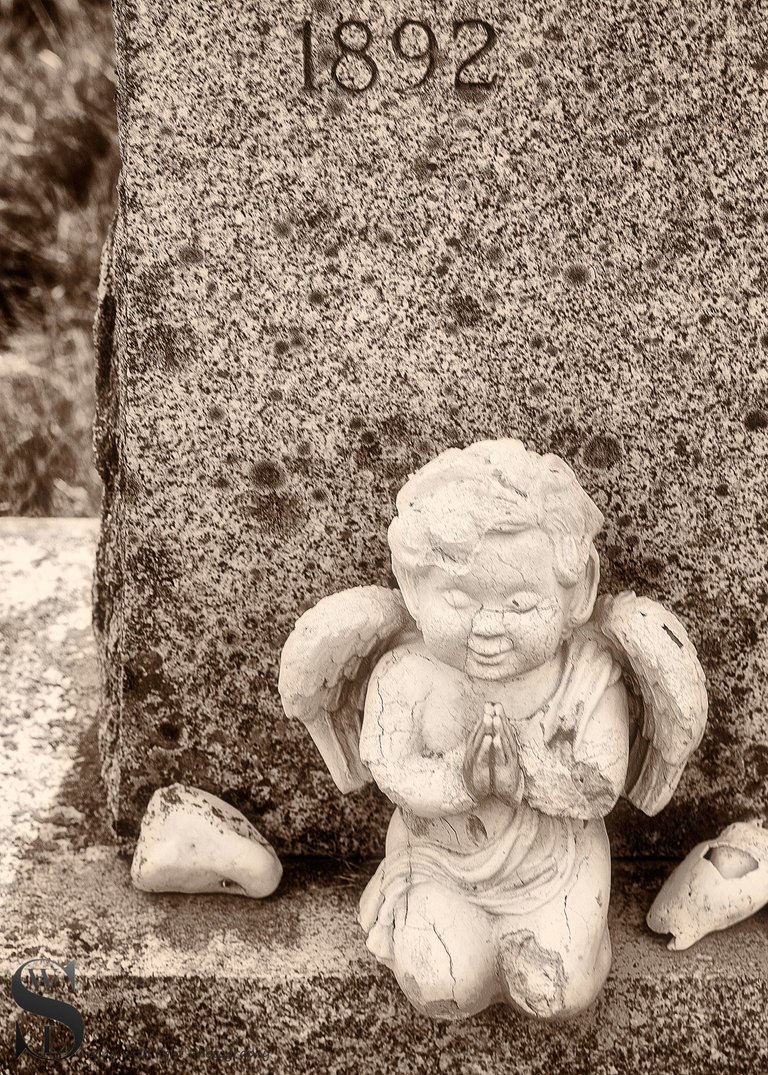 Sony A7iv 75mm F8 1/100 Sec ISO 100
Click here to view larger



Now we are in the Rural Cemetery, which is another large cemetery here in new Bedford, it does have some older headstones but also some that look more recent such as this headstone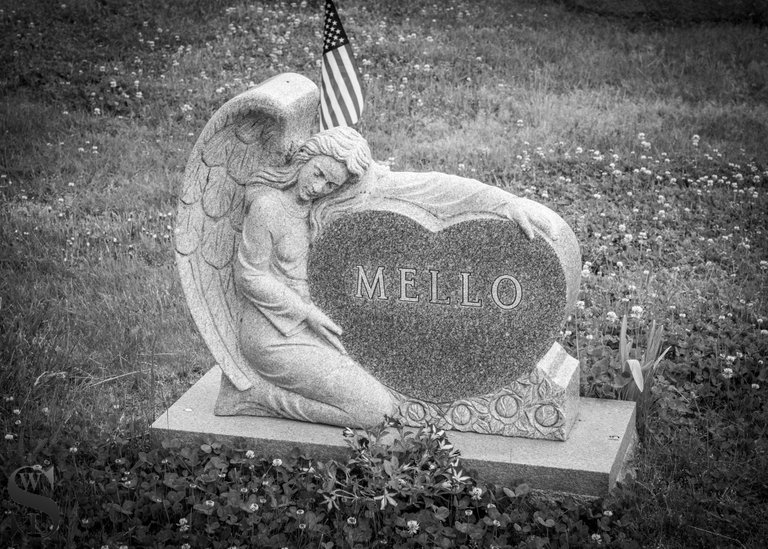 Sony A7iv 70mm F11 1/60 Sec ISO 400
Click here to view larger



And another more modern style Angel on a headstone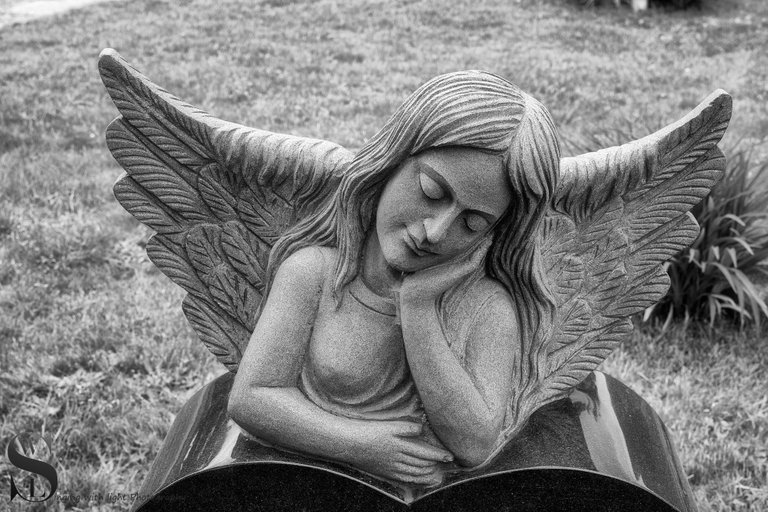 Sony A7iv 44mm F11 1/60 Sec ISO 800
Click here to view larger



And that's all folks
---
unless stated otherwise all photos used in my posts are taken and owned by myself, if you wish to use any of my images please contact me.
---

---

TeamUSA is a Community for and supporting those from of in the United States, and now is in the process of rebuilding stronger than ever join us on Discord
!pinmapple 41.622739 lat -70.950601 long St Johns Cemtery New Bedford MA d3scr
---
---