Mono Monday Historic District New Bedford
Mono Monday Historic District New Bedford
Good morning all, another work week begins and wish you all a good one
Which is funny I should say that I have been retired for close to three years now but still think of Monday as the beginning of the work week.
and as I am of the habit to do I am starting the week with a Mono post, this week I am sharing a few shots taken on a walk in the historic District here in New Bedford.
Starting with this shot of the stairs and entrance to one of the buildings, I think this is one of the entrances to the city hall.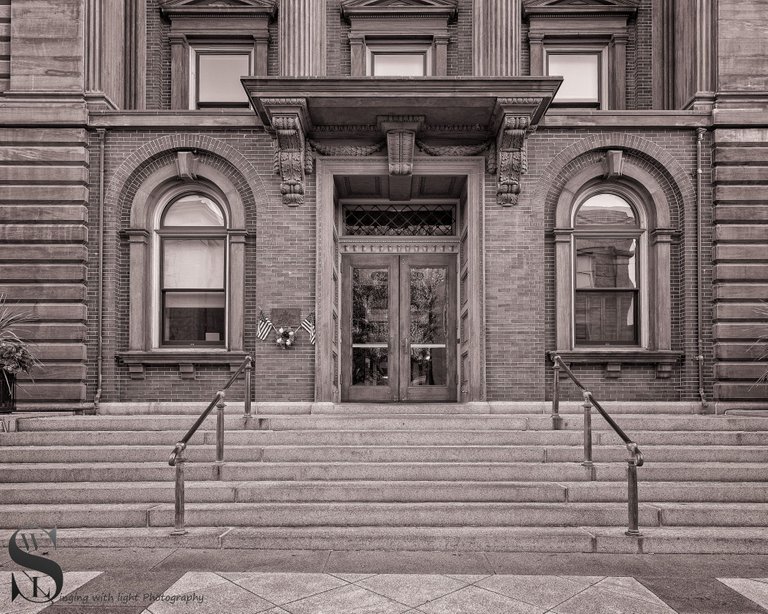 Sony A7iv 20mm F5.6 1/6 Sec ISO 100
Click here to view larger



And next up a shot of the First Unitarian Church
AS you may have noticed I call these photos mono and not B&W as I try to do some variety in the style of the edits, in levels of contrast, brightness and the shade I edit it
I tried a different style with this shot.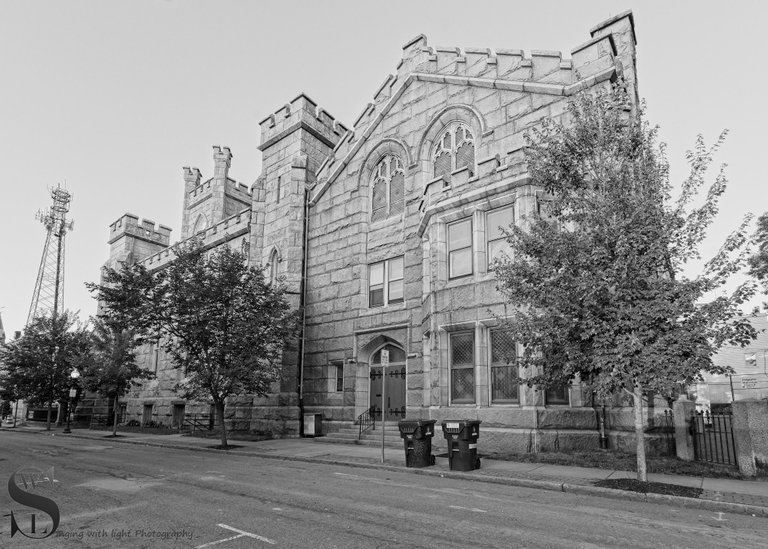 Sony A7iv 17mm F8 1/10 Sec ISO 100
Click here to view larger



The Church which is Norman Gothic in style, was designed by architects Alexander Jackson Davis and Russell Warren. Constructed in 1838 at a cost of about $40,000, it required 7,000 tons of granite, some blocks weighing as much as eight tons.
The style of the interior details are Gothic, yet the spaciousness of the well-lighted interior and the simplicity and precision of the decorative elements have much in common with the Greek revival designs of same period.
In 1868 a chapel was added behind the church. In 1896 the Parish House was constructed with a style of architecture matching the original church building. In 1955 office space and meeting rooms were constructed in the basement.
This next building is the visitors Center, I am not sure what they have in there I probably should checkit out sometime, but I kind of prefer discovering a place just by walking and exploring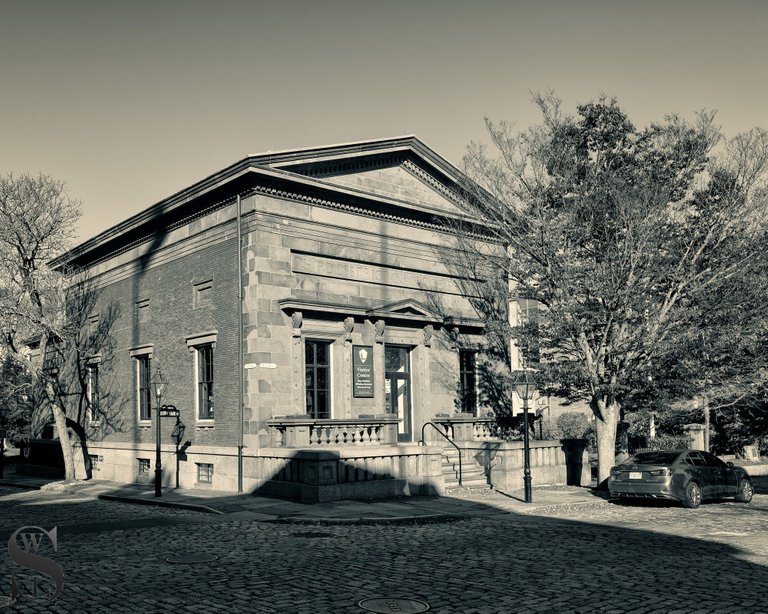 Sony A7iv 28mm F8 1/250 Sec ISO 100
Click here to view larger



Another building hosting the freestones Grill and showing some of the cobblestone streets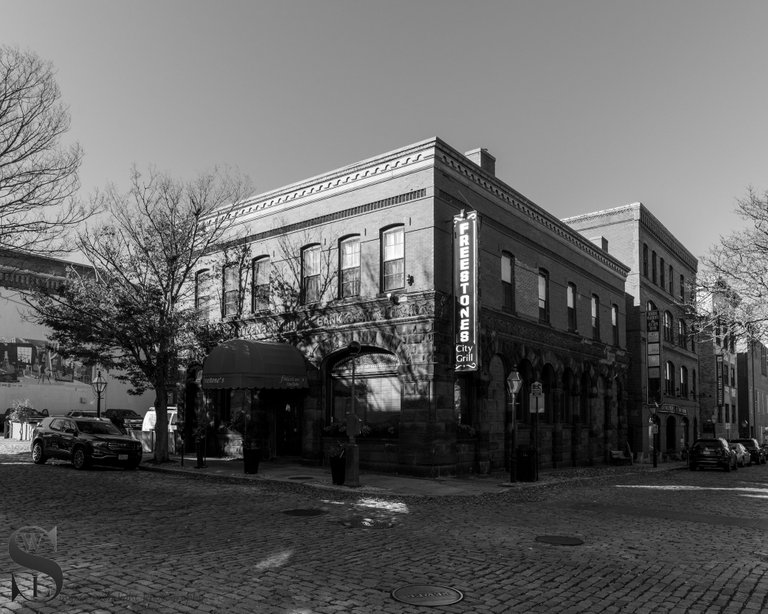 Sony A7iv 22mm F8 1/100 Sec ISO 100
Click here to view larger



And finishing off with a more Sepia Style edit looking up a cobblestone street.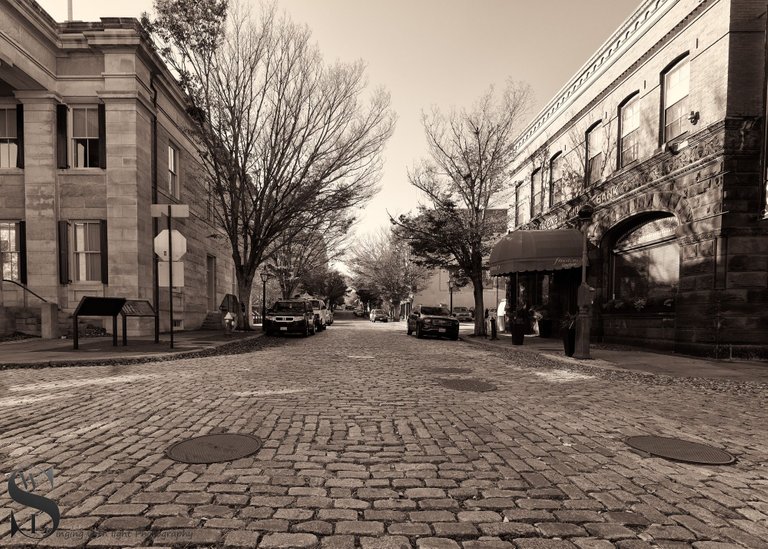 Sony A7iv 17mm F8 1/80 Sec ISO 100
Click here to view larger



And that's all folks
---
unless stated otherwise all photos used in my posts are taken and owned by myself, if you wish to use any of my images please contact me.
---

---

TeamUSA is a Community for and supporting those from of in the United States, and now is in the process of rebuilding stronger than ever join us on Discord
!pinmapple 41.635294 lat -70.927139 long Downtown New Bedford MA d3scr
---
---