Mono selective colors again
Mono selective colors again
Another week begins, it seems to me the weeks are running by so fast at the moment, but as I have been doing I am sticking with a Mono related post to start the week off, the same as I did last week, and I do not know how they went down with people who saw my post as I am preparing this on the Sunday before I will share last weeks post.
Often I have 6 or 7 posts in drafts, as I like to have them ready increase I have a crazy week, or perhaps a good week when I get out for many photo walks and do not have much time for editing photos and preparing posts, so when I have some quiet time I prepare posts in advance.
As I said I dont know how the selective color posts I share last week ( OK tomorrow as I type this0, but I enjoyed doing them and did some more.
Starting with these Buoys on a boat at the docks downtown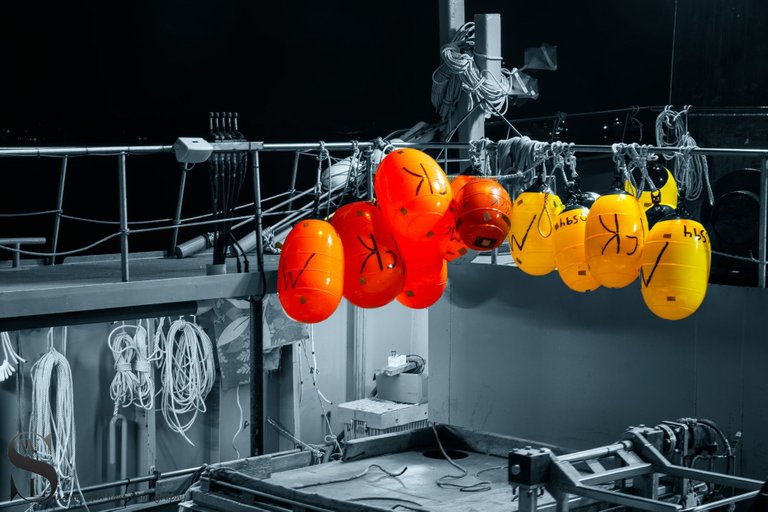 Sony A7iv 75mm F18 6 Sec ISO 100
Click here to view larger



Now I have shared this building before the Frates Milk Bottle building but decided to try it first in Mono and I wasnt so happy with it, but i like how it looked with selective coloring
incase you didn't see my previous post here is some info on the building.
The Frates Dairy company was based in New Bedford, Mass., and is known for having built three buildings shaped like milk bottles. Two of the three have survived. This one is in New Bedford
the Milk bottle is 52 feet tall
the building was originally an Ice cream stand, then a restaurant built and operated by Frates Dairy company.
bottle-shaped building was constructed by steaming wood and warping it to create the shape of a milk bottle. Once constructed, the bottle was then topped with a red bottle cap. The sides of the bottle were painted to resemble milk -- as it was delivered to homes during that time
it was a Frates restaurant till 2003 when it was purchased by a local couple who continued it as an ice cream stand, only to put it up for sale again in 2005.
G&S Pizza purchased the property at that time and still sells local Bliss Dairy Ice Cream in the warmer months as a nod to the historic landmark bottle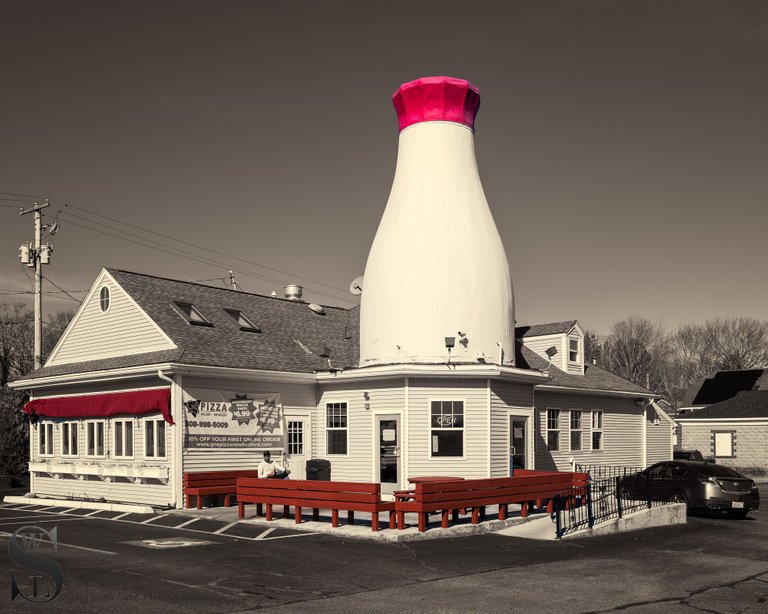 Sony A7iv 28mm F11 1/320 Sec ISO 100
Click here to view larger



A shot from a little while back when we had snow on the ground, I decided to let the benches with their warm colors stand out against the Mono background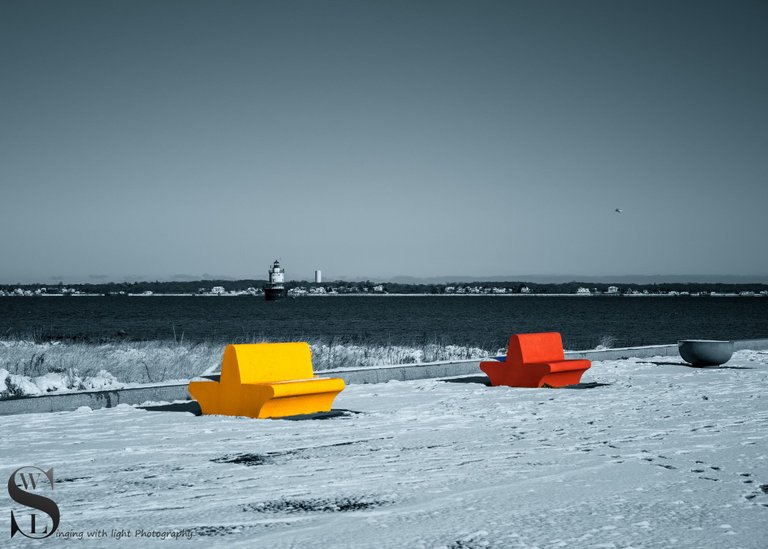 Sony A7iv 72mm F10 1/640 Sec ISO 100
Click here to view larger



Now this image, I thought about putting first in the post as its my favorite, but then just went with the order they were exported a shot on the road next door to the port, which I liked the moody feel of in straight mono, but added a splash of color with the traffic lights and on the tracks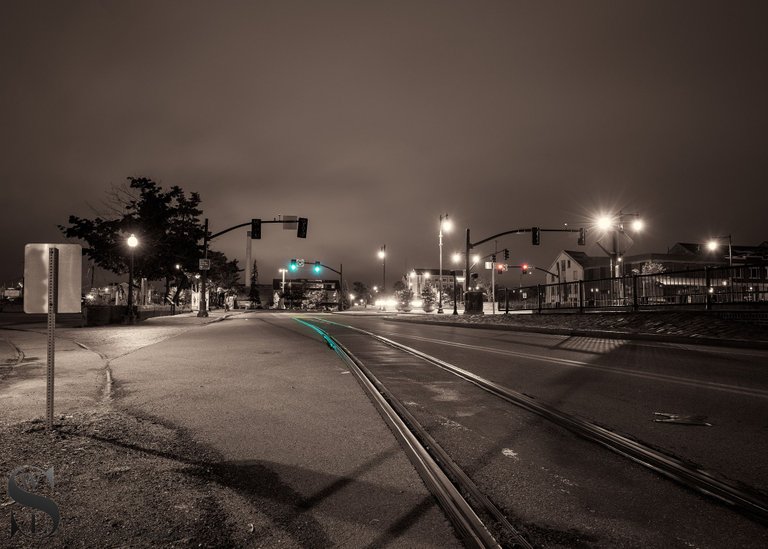 Sony A7iv 21mm F8 13 Sec ISO 100
Click here to view larger



And to finish off the post a shot from one of the local Cemeteries, expect more cemetery shots soon, I have visited two I had not been to before in the past few days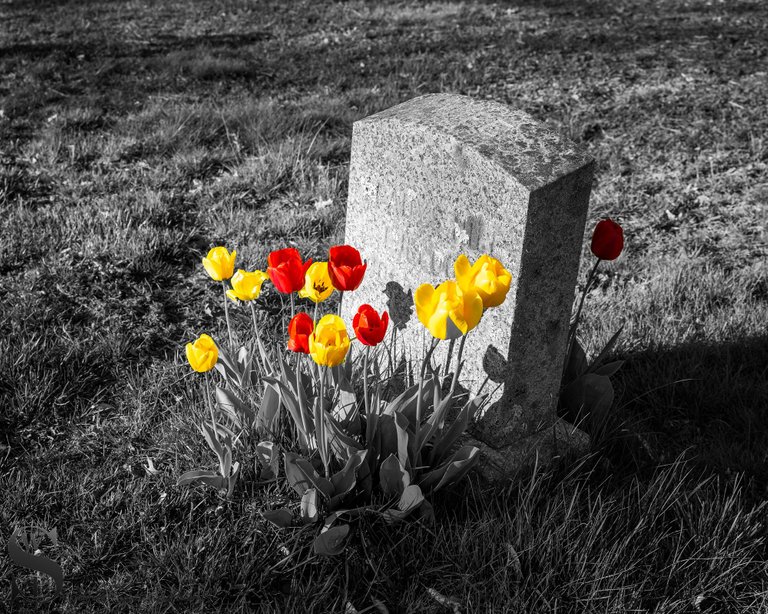 Sony A7iv 43mm F7.1 1/100 Sec ISO 100
Click here to view larger



And that's all folks
---
unless stated otherwise all photos used in my posts are taken and owned by myself, if you wish to use any of my images please contact me.
---

---

TeamUSA is a Community for and supporting those from of in the United States, and now is in the process of rebuilding stronger than ever join us on Discord
!pinmapple 41.635944 lat -70.920507 long Pier New Bedford MA d3scr
---
---