Sublime and Beautiful Sunday a walk with my Macro lens
Sublime and Beautiful Sunday a walk with my Macro lens
This post is for #SublimeSunday is inspired by @c0ff33a and #BeautifulSunday is initiated by @ace108.
For this weeks post I have been motivated by a few posts I have seen recently of people sharing macro images, so I decided to take a stroll during the day around the Acushnet sawmill with my 90MM macro lens and see what I could get, Let me start this post with probably my favorite image of the ones I took that walk, the wild flowers and a bee doing what bees do and collecting pollen and helping flowers to spread.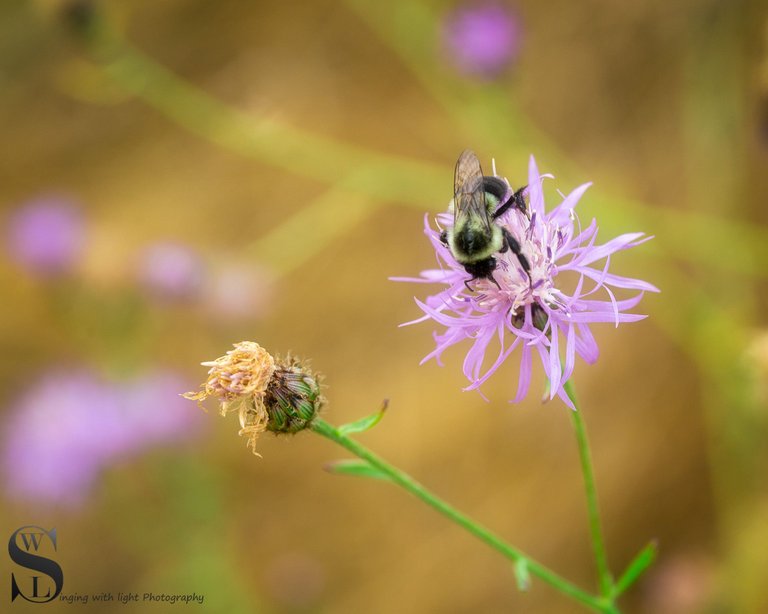 Sony A7iv 90mm F7.1 1/250 Sec ISO 400
Click here to view larger



Its been ages since I took a walk with my macro lens, and since it was a cooler day around 85F ( 30 Celcius) and not to windy I thought it was a good day to head out during the day for a change and try out using the macro lens again, and I will admit I had forgotten what settings work best with this lens for these shots so it was a bit of trial and error on this walk trying different settings so I could check them out when I got home and see what settings worked best, so I will say these are perhaps not all the best of shots but was fun taking them.
NOw you may wonder why I want till I get home to check the images and settings I used, I do look at the photos on the screen of my camera, and make adjustments, but I do find often what you see on the viewfinder or screen on the camera, look better than how they appear larger on the screen of my computer, in fact I will say I thought i had got better shots than I actually did as I was walking around LOL
Like I did notice one of these spiders when taking the images I didn't noticed the other one, and didn't really nail the focus for this image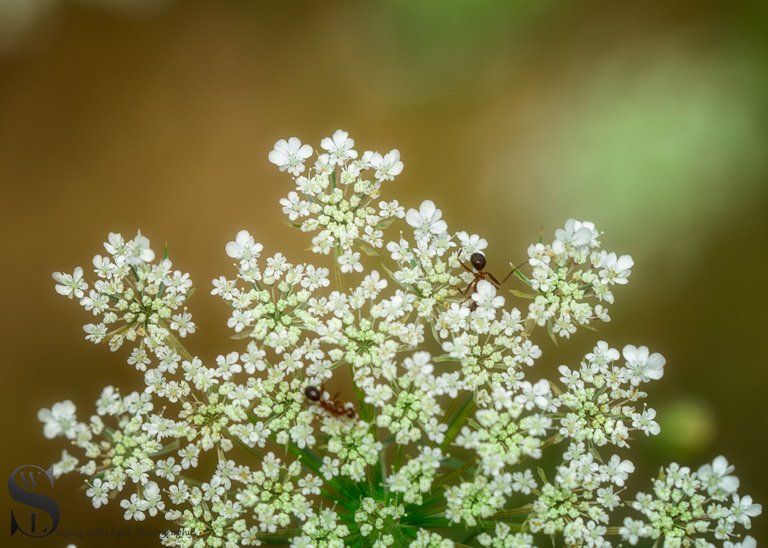 Sony A7iv 90mm F4 1/1250 Sec ISO 100
Click here to view larger



Another flower growing wild on the side of the trail many of these flowers were dried out and withered from the hot days we have had recently but this one was hanging in there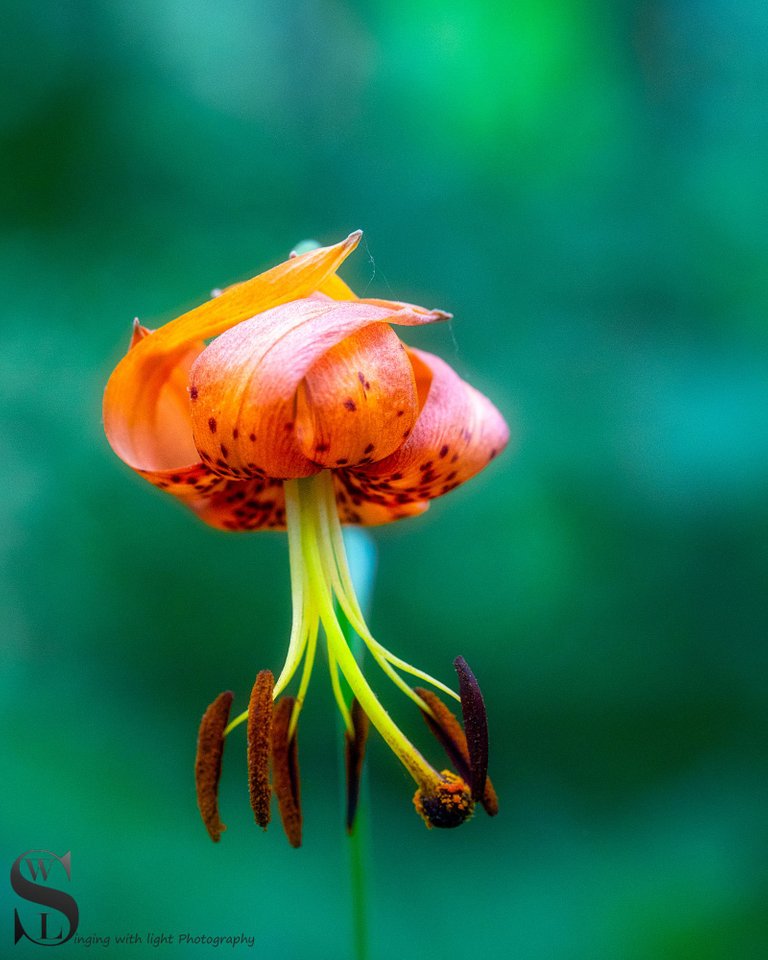 Sony A7iv 90mm F5 1/1250 Sec ISO 3200
Click here to view larger



Another Bee on another of these lavender colored flowers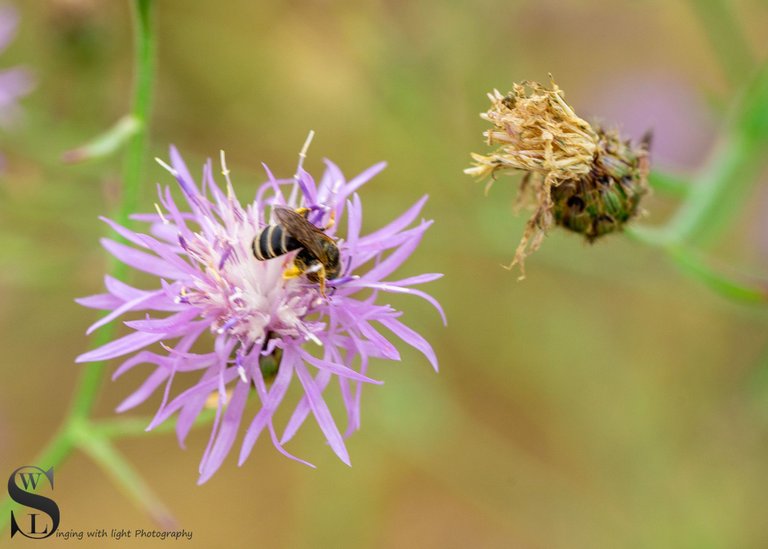 Sony A7iv 90mm F7.1 1/250 Sec ISO 320
Click here to view larger



I tried taking shots of various plants flowers looking good and some withered away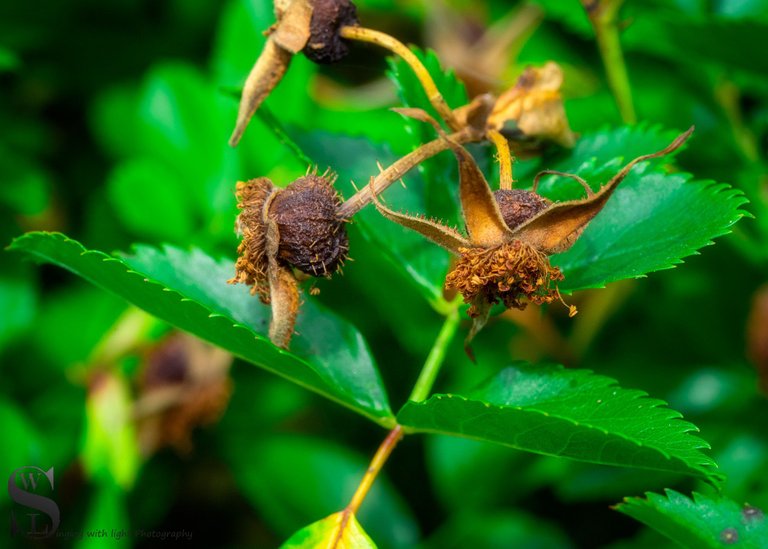 Sony A7iv 90mm F11 1/250 Sec ISO 2500
Click here to view larger



The bees were out and about and busy that day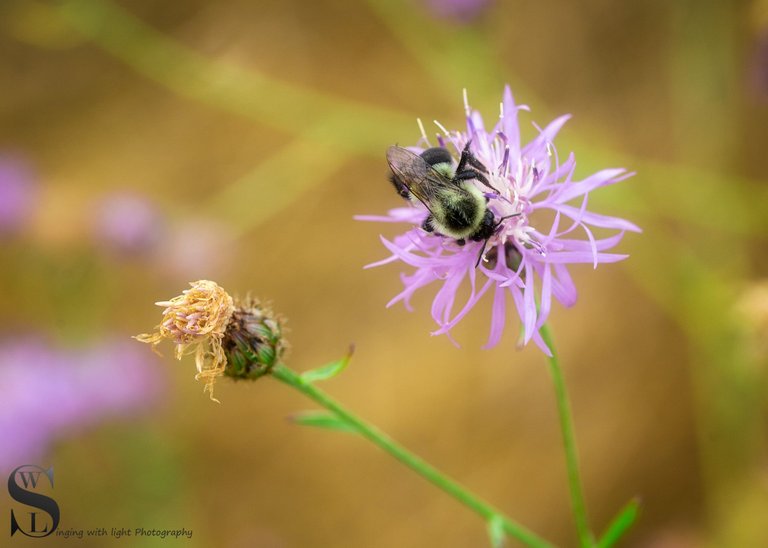 Sony A7iv 90mm F7.1 1/250 Sec ISO 320
Click here to view larger



And that's all folks
---
unless stated otherwise all photos used in my posts are taken and owned by myself, if you wish to use any of my images please contact me.
---

---

TeamUSA is a Community for and supporting those from of in the United States, and now is in the process of rebuilding stronger than ever join us on Discord
!pinmapple 41.682940 lat -70.907057 long Acushnet Sawmill d3scr
---
---