VERTIGO Warning - Looking up in NYC
VERTIGO Warning - Looking up in NYC
For those who suffer from vertigo you may not want to view this post as they are all looking up shots taken when I worked in NYC, I chose the first photo as I thought it may be the one that affects people the least with the trees breaking up the skyline looking up.
but for those who do not suffer from Vertigo feel free to continue reading this post and scrolling down and seeing the other photos.
As I have said probably far to many times in previous post I am a country boy at heart, and I was asked to come to the HQ a few times which I declined each time till the last time when it was made clear it was a question of how soon could I come and work in HQ and not a matter of if, so I agreed on the condition it would only be for one year.
As it happened the year became two then three and I ended up working in NYC for close to 20 years up until I retired in 2020.
Now I wont say I grew to love NYC but I did enjoy early morning walks around the city and seeing all the sights, parks, art, buildings etc, but I never go over my dislike of crowds and tried to avoid walking around or going to places with lots of crowds, other than Grand Central Train Terminal which I had to pass through on my commute in and out of the city.
But I have waffled on enough lets get to the photos, one thing I often doing when walking around the city I stopped and would look up at all the high rise buildings.
this first shot is just across the road from one of the entrances to Grand Central.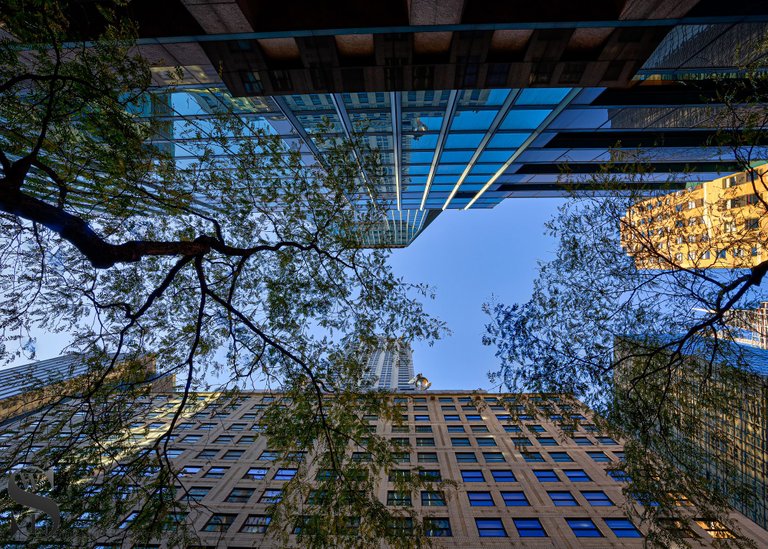 Sony A7iii 17mm F7.1 1/60 Sec ISO 125
Click here to view larger



Now its been a while so I cant say for certain where all the photos are taken, but I am fairly sure this next shot is near Times Square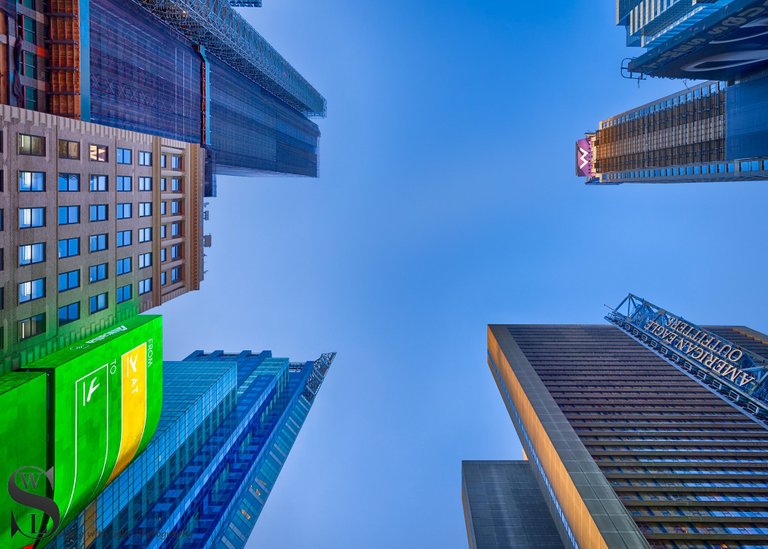 Sony A7iii 18mm F7.1 1/60 Sec ISO 160
Click here to view larger



Again I believe this is again near times Square on 42nd Street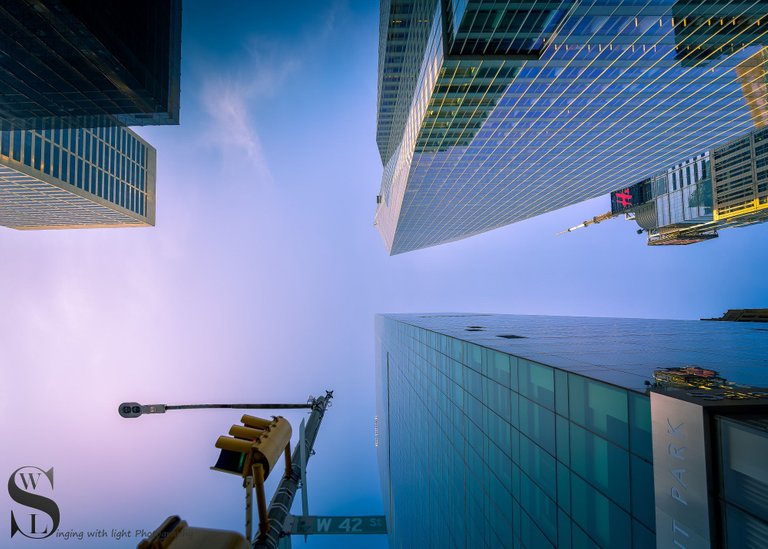 Sony A7iii 17mm F4 1/250 Sec ISO 100
Click here to view larger



This next shot shows one of my favorite buildings in the city the Chrylser building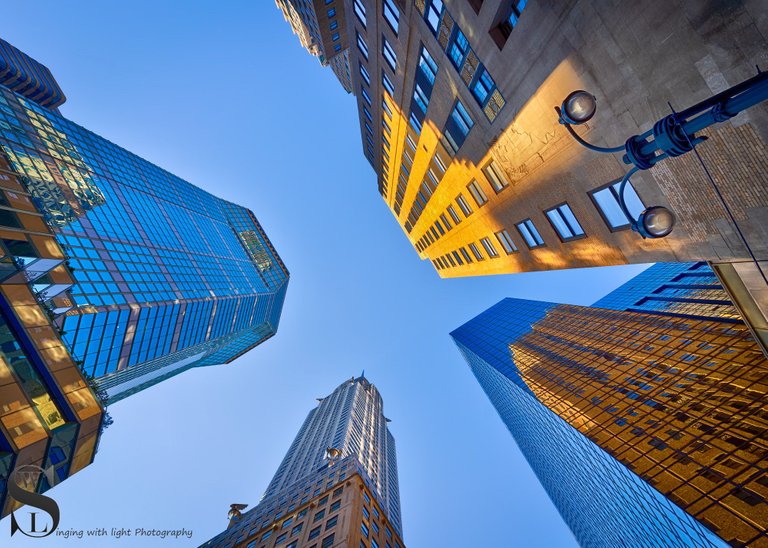 Sony A7iii 17mm F7.1 1/100 Sec ISO 100
Click here to view larger



and similar area but another angle again with the Chrysler building in view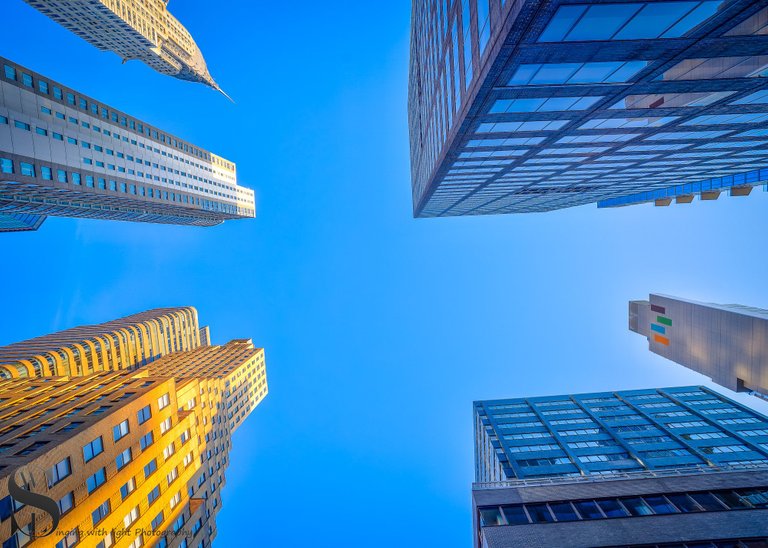 Sony A7iii 17mm F7.1 1/125 Sec ISO 100
Click here to view larger



And that's all folks
---
unless stated otherwise all photos used in my posts are taken and owned by myself, if you wish to use any of my images please contact me.
---

---

TeamUSA is a Community for and supporting those from of in the United States, and now is in the process of rebuilding stronger than ever join us on Discord
---
---