Whites factory surrounded with fall colors
Whites factory surrounded with fall colors
Trying to keep some variety in my posts I thought I would revisit Whites Factory in Acushnet MA, I have shared posts about it before but I did head back there when some fall colors were out, and with the dull grey days were having here I went looking through my lightroom folders for some color and I thought this visit to the old abandoned Whites factory may fit the bill.
Seeing old abandoned buildings I think of @slobberchops who does some amazing urban exploration in abandoned places, do check out his feed, but I am not saying this post is anything like the cool urban explorations he does, but maybe one day I will discovered an abandoned building that I can access for a real Urbex post, but for now here is Whites factory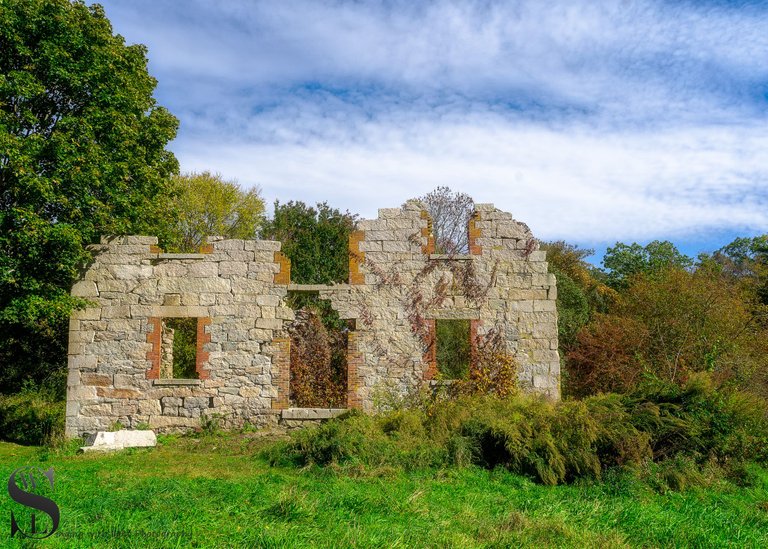 Sony A7iv 28mm F9 1/250 Sec ISO 100
Click here to view larger



As you can see it snot a big building and not to much to explore, but let me divert to my mention of fall colors and show the field and trees behind the factory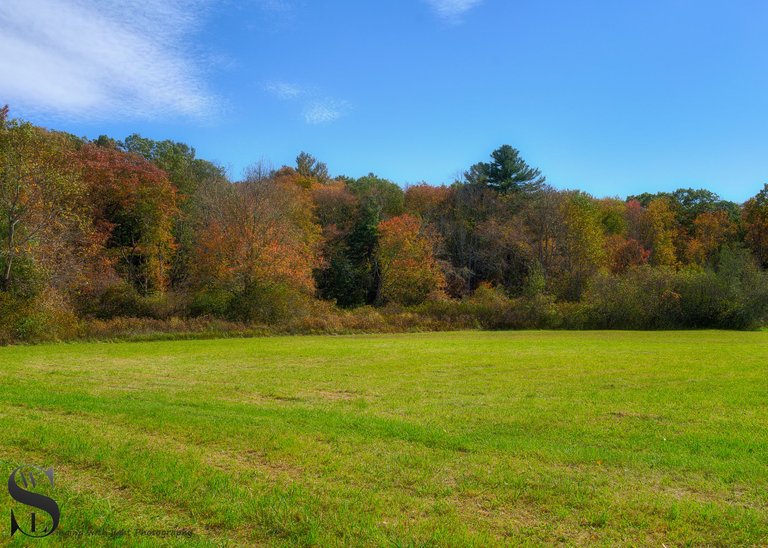 Sony A7iv 32mm F9 1/160 Sec ISO 100
Click here to view larger



White's Factory as the sight is called now is named after is named for William White Sr, who built a water-powered cotton mill on this site in 1799. The mill, which one of the first cotton-spinning mills in the nation, provided most of the jobs in Acushnet outside of farming. It remained in operation until 1854, when it was converted to a saw mill that ran into the 20th century.
After it was abandoned, the former mill became covered in plant growth until volunteers restored the ruins in 2008. Today, the walls and water wheel arches of White's Factory are a popular draw for photographers, who love to use these ancient-looking stones as a backdrop for portraits or simply contrast them against the dramatic open sky beyond.
I see online they do advise If you're exploring the ruins, take care around its old stone walls; they are unsupported and could collapse if climbed or pushed on, now maybe it is just me, but that seems pretty obvious to me and I have always been careful when there, I would hate to damage it in any way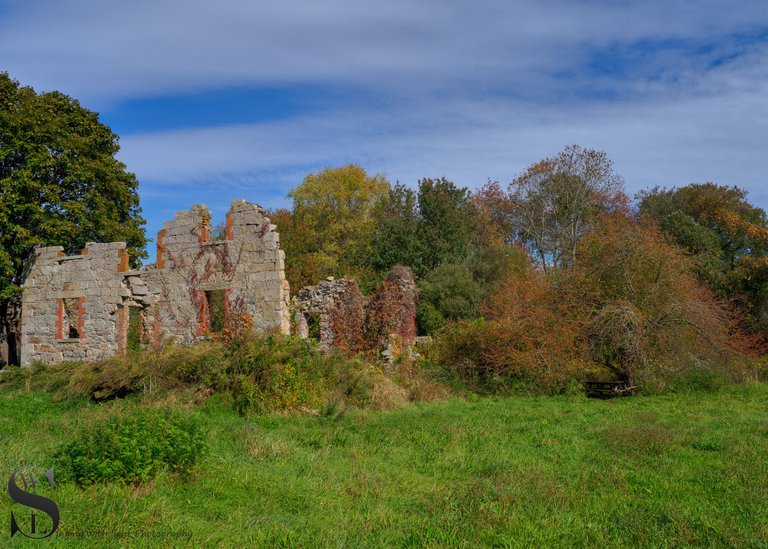 Sony A7iv 28mm F9 1/200 Sec ISO 100
Click here to view larger



When I see places like this and the detail of the walls I think back to the workers back then without the heavy machinery we have these days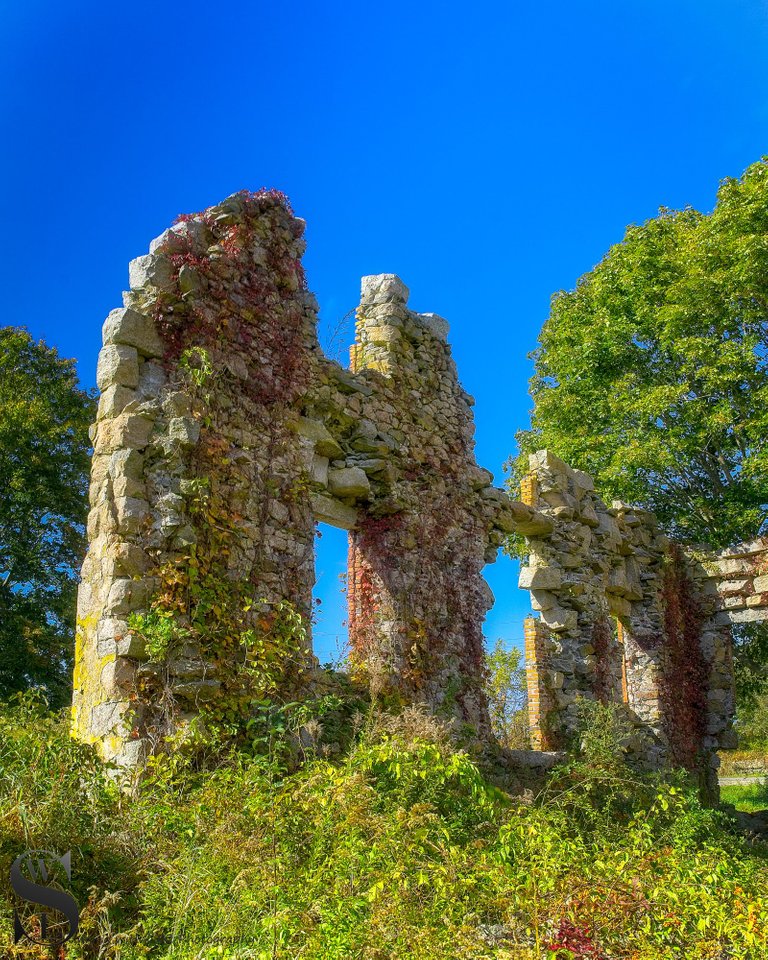 Sony A7iv 28mm F9 1/2125 Sec ISO 125
Click here to view larger



When I visit sights like these I find my mind thinking what the building must have bene like in its prime people working away in the mill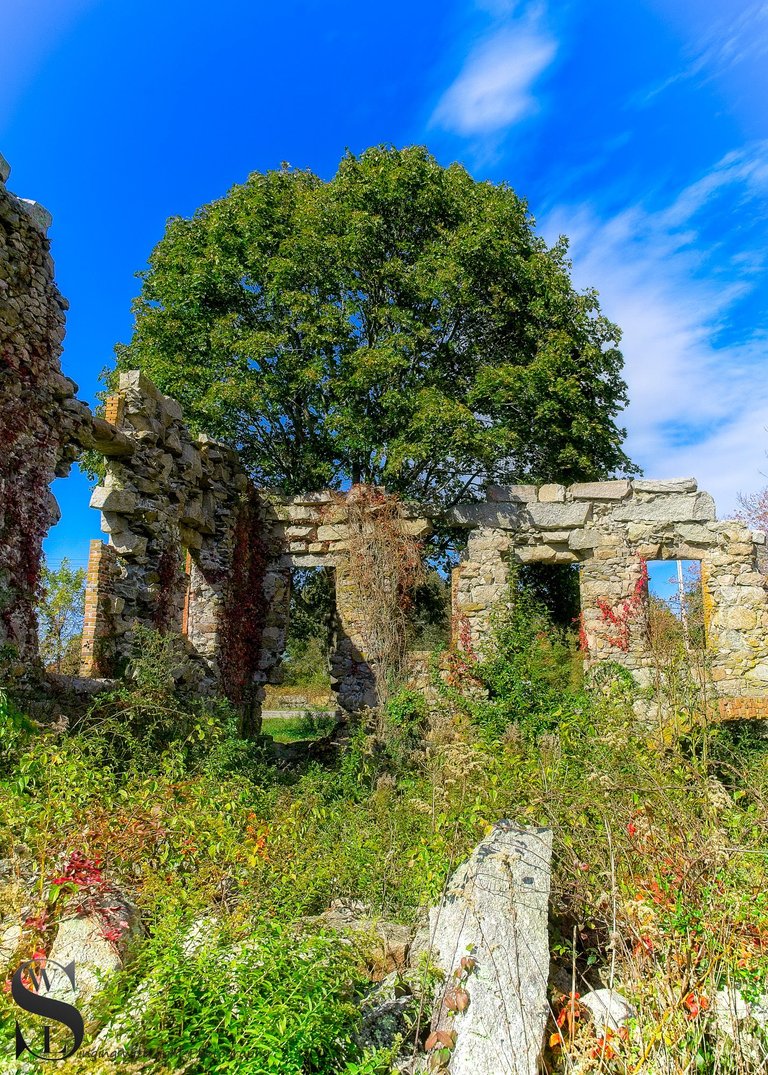 Sony A7iv 28mm F9 1/125 Sec ISO 125
Click here to view larger



Even the sign on the side of the road is worn away by time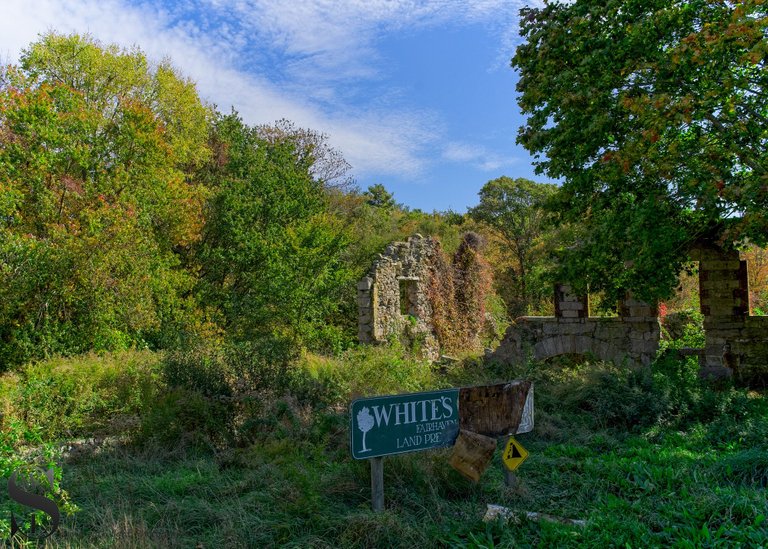 Sony A7iii 28mm F8 1/160 Sec ISO 100
Click here to view larger



And this is across the road from Whites factory some subtle fall colors to finish off the post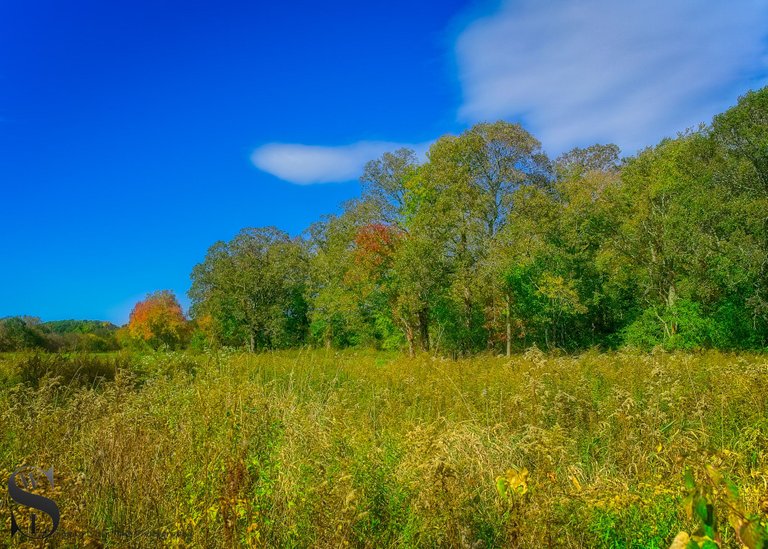 Sony A7iii 38mm F8 1/200 Sec ISO 100
Click here to view larger



And that's all folks
---
unless stated otherwise all photos used in my posts are taken and owned by myself, if you wish to use any of my images please contact me.
---

---

TeamUSA is a Community for and supporting those from of in the United States, and now is in the process of rebuilding stronger than ever join us on Discord
!pinmapple 41.695632 lat -70.914379 long Whites Factory Acushnet MA d3scr
---
---