Magazine Head shoot for Kerinah. ENG - MY

I still remember when I was a kid, there was an old photo of my late grandfather hanging on the wall at the living room of our house.
Its the photo of him and his family during his teens, I will always stop and stare at the photo. Looking at every person on the photo, trying to figure out which one are siblings, cousins or grandkids. It was really a fun thing to do during that time.
There was a portrait of my grandfather, hand drawn by an unknown artist at his prime time. A color portrait. It really felt surreal that time because of I was already accustomed to the black and white photos. It was like two different world. It has opened another interest in my brain on that time. It makes me felt more excited on portraiture.
Saya masih ingat semasa saya masih kecil, ada gambar lama arwah datuk saya tergantung di dinding di ruang tamu rumah kami.
 
Itu merupakan gambar dia dan keluarganya semasa dia masih remaja, pada masa itu, saya akan sentiasa berhenti dan menatap foto itu. Melihat setiap orang pada foto, cuba memikirkan yang mana satu adik beradik, sepupu atau cucu. Ia benar-benar satu perkara yang menyeronokkan untuk dilakukan pada masa itu.
 
Terdapat potret datuk saya, lukisan tangan oleh artis yang tidak dikenali pada masa mudanya. Potret berwarna. Memang rasa surreal masa tu, sebab aku sudah biasa dengan gambar hitam putih. Ia seperti dua dunia yang berbeza. Ia telah membuka minat lain dalam minda saya pada masa itu. Ia membuatkan saya berasa lebih teruja pada potret.

Fast forward to my early years in college. One day I had to do some assignment that required me to get information from the internet. So I went to the library to borrow the computer on the IT section. While searching for the information that I need I accidentally opened a link that brings me to a stock photo website. I was very curious and at the same time I was very excited because I had found something Interesting on the Internet and that was the time when I saw a commercial magazine head shoot photo.
I was glued to the screen and I did not realized that I had browsed all the portraiture section for that particular genre of photography. This was the time when I found something that I really wanted to do in photography. A magazine head shoot or commercial head shoot, a photography type that will require you to do a very fine details of retouching.
It becomes my obsession to find out what is the technique and method was used to get that kind of artwork.
But during that time youtube was still very early and all tutorial of photoshop or editing software was still very limited resulting me to halt my research.
Langkau ke tahun-tahun awal saya di kolej. Suatu hari saya terpaksa membuat beberapa tugasan yang memerlukan saya mendapatkan maklumat daripada internet. Jadi saya pergi ke perpustakaan untuk meminjam komputer di bahagian IT. Semasa mencari maklumat yang saya perlukan, saya secara tidak sengaja membuka pautan yang membawa saya ke laman web foto stok. Saya sangat ingin tahu dan pada masa yang sama saya sangat teruja kerana saya telah menemui sesuatu yang menarik di Internet dan pada masa itulah saya melihat gambar potret khas untuk majalah komersial.
 
Saya terpaku pada skrin dan saya tidak menyedari bahawa saya telah melayari semua bahagian potret untuk genre fotografi tertentu itu. Inilah masanya saya menemui sesuatu yang sangat saya mahu lakukan dalam fotografi. Penggambaran potret untuk majalah atau penggambaran potret komersial, jenis fotografi yang memerlukan anda melakukan perincian pengubahsuaian yang sangat halus.
 
Saya menjadi obses untuk mengetahui apakah teknik dan kaedah yang digunakan untuk mendapatkan karya seni tersebut.
 
Tetapi pada masa itu youtube masih sangat awal dan semua tutorial photoshop atau perisian penyuntingan masih sangat terhad menyebabkan saya menghentikan pencarian saya.

fast forward (again) until after I graduated from University and works as a draftsman at a pallet racking company. I was a draftsman, a supervisor and a salesperson at the same time. I was struggling to work and had to complete all the given task everyday.
I nearly had a depression while working there. But one day, my friend (who is a photographer until today) called me before lunch time. He said that a photography training is available for registration but I need to personally go to the academy and brings all the required document before lunch time is over.
I go straight to my boss office after the call ended. I told him that I have an emergency and I need to get out at that time. Luckily he agreed. I rush to my car, fasten my seat belt and drive straight to the academy but of course I did drive safely.
During my arrival, my friend was already waiting for me at the registration counter with a big smile. That was the time I felt my destiny had been changed and he know that too.
I signed my registration, paid for the registration fee, and its done. My road to a professional photographer career had finally started. I went back to the office and send my resignation letter.
Langkau ke hadapan (sekali lagi) sehingga selepas saya menamatkan pengajian saya di Universiti dan bekerja sebagai draftsman di sebuah syarikat pallet racking. Saya berkerja sebagai draftsman , penyelia dan jurujual pada masa yang sama. Saya sedang bergelut untuk bekerja dan terpaksa menyelesaikan semua tugasan yang diberikan setiap hari.
 
Saya hampir mengalami kemurungan semasa bekerja di sana. Tetapi satu hari, kawan saya (yang menjadi jurugambar sehingga hari ini) menghubungi saya sebelum waktu makan tengahari. Dia berkata bahawa latihan fotografi tersedia untuk pendaftaran tetapi saya perlu pergi sendiri ke akademi dan membawa semua dokumen yang diperlukan sebelum waktu makan tengah hari tamat.
 
Saya terus ke pejabat bos saya selepas panggilan ditamatkan. Saya memberitahunya bahawa saya mempunyai kecemasan dan saya perlu keluar pada masa itu. Nasib baik dia bersetuju. Saya bergegas ke kereta saya, memasang tali pinggang keledar dan memandu terus ke akademi dan sudah tentu saya memandu dengan selamat.
 
Semasa ketibaan saya, rakan saya sudah pun menunggu saya di kaunter pendaftaran dengan senyuman lebar. Masa tu aku rasa takdir aku dah berubah dan dia pun tahu.
 
Saya menandatangani pendaftaran saya, membayar yuran pendaftaran, dan selesai. Perjalanan saya ke kerjaya jurugambar profesional akhirnya bermula. Saya kembali ke pejabat dan menghantar surat perletakan jawatan saya.

Today I already had the knowledge to create the artwork that I really wanted during my early years. Now I present you one of my work for an aesthetic clinic for its commercial ads. I hope you guys liked it.
Hari ini saya sudah mempunyai pengetahuan untuk mencipta karya seni yang saya inginkan semasa muda saya. Sekarang saya mempersembahkan kepada anda salah satu kerja saya kepada klinik estetik untuk iklan komersialnya. Saya harap anda semua menyukainya.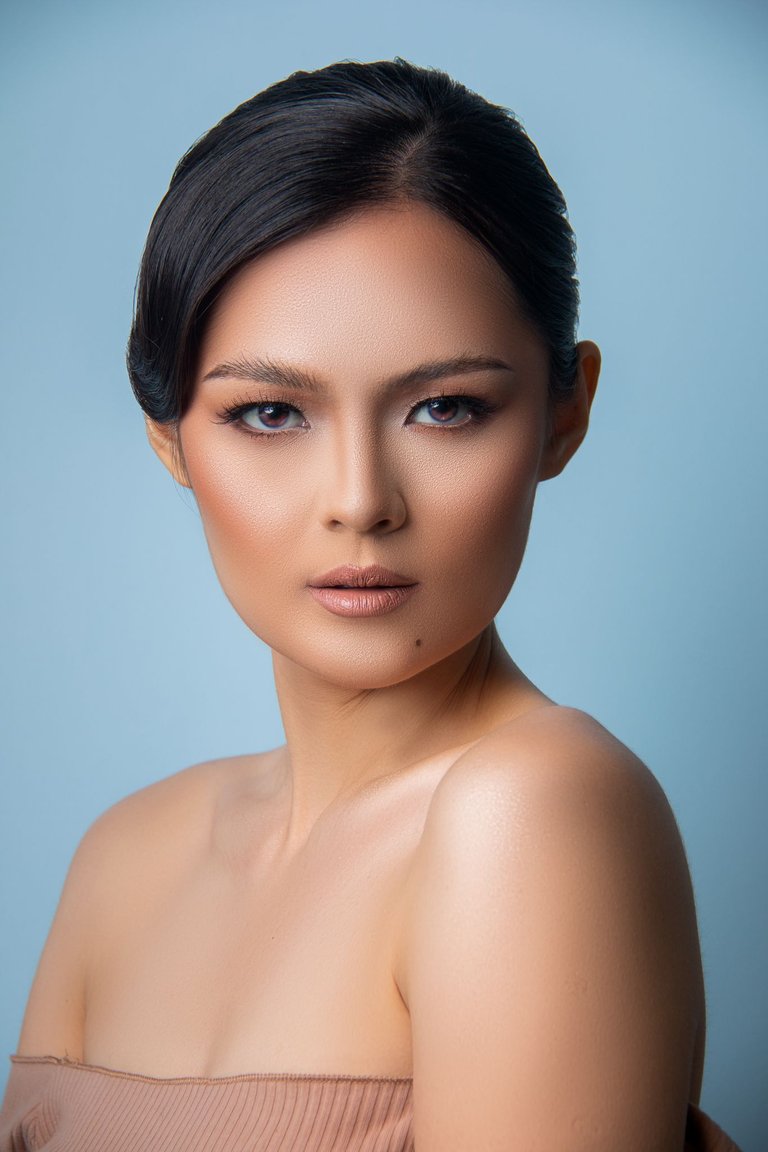 EXIF : ISO - 100 | f5.6 | 1/100 sec | 80mm | 0 step Exposure Bias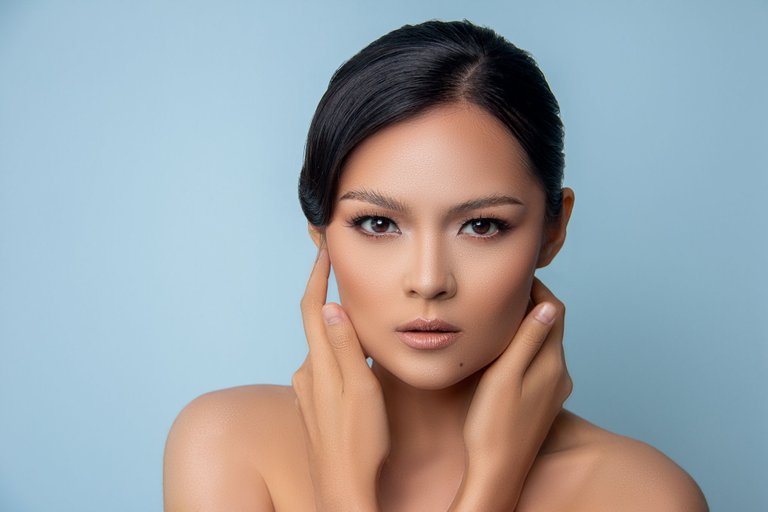 EXIF : ISO - 100 | f5.6 | 1/100 sec | 50mm | 0 step Exposure Bias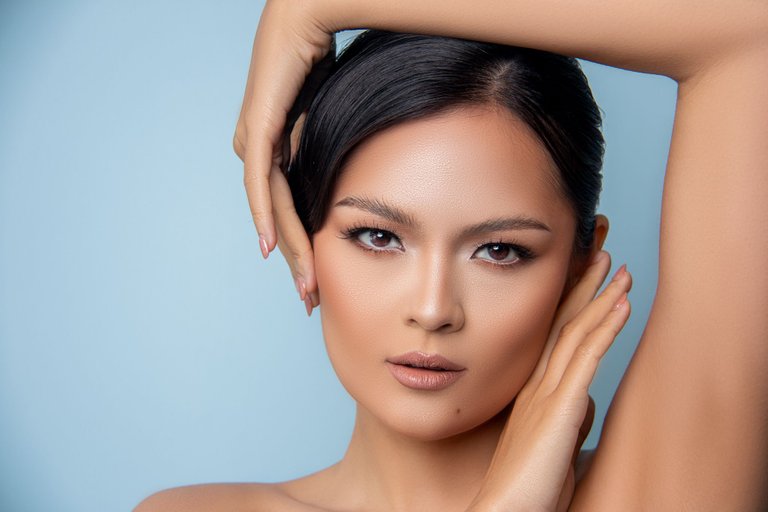 EXIF : ISO - 100 | f5.6 | 1/100 sec | 70mm | 0 step Exposure Bias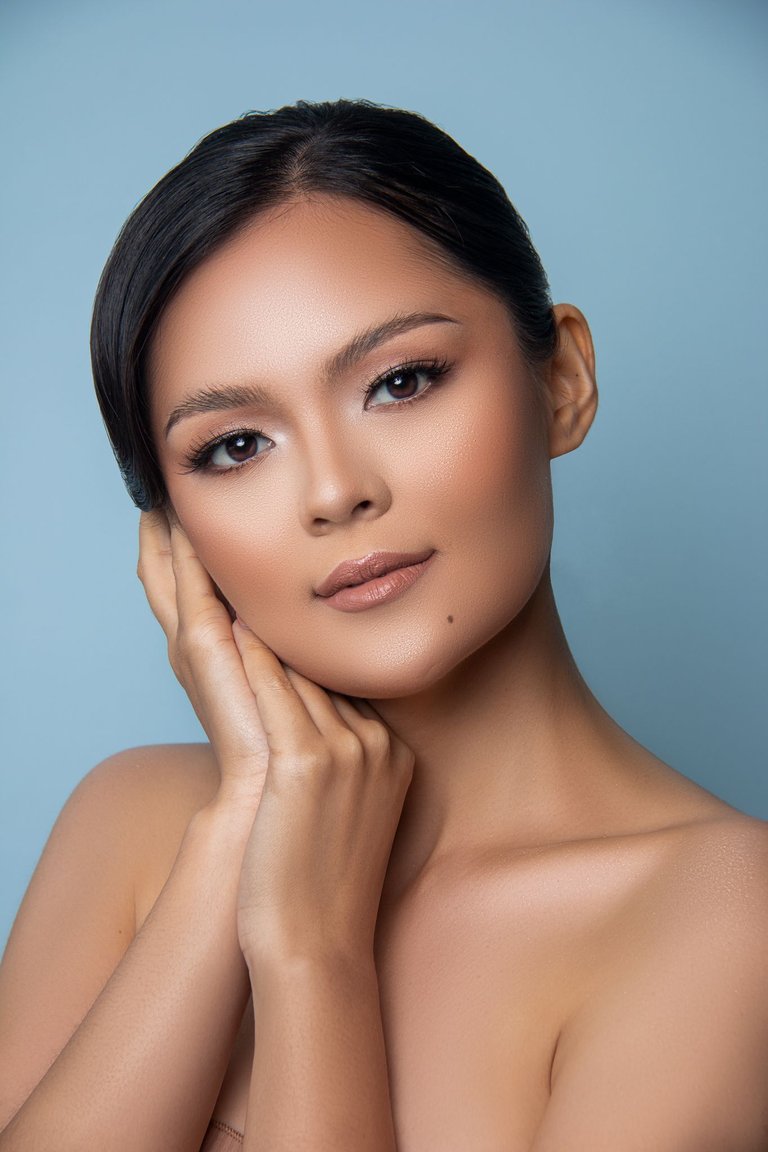 EXIF : ISO - 100 | f6.3 | 1/100 sec | 70mm | 0 step Exposure Bias

| | |
| --- | --- |
| Photographer | @tawadak24 |
| Camera | Canon 70D | 18mm - 200mm f3.6 - f5.6 |
| Editing Software | Adobe Photoshop CC |

---
---