Reclaiming The Stronghold At Odingard

Whatsup Gamers And Hivers!
I'm back with another action packed Viking warfare episode of For Honor
In the last episode we rescued our warlord from our traitor brothers, we are slowly becoming a united Viking tribe again standing as one to reclaim what we lost! Taking back stronghold after stronghold.
If you might have missed the previous episode in the story line of the Vikings waste no time and check it out! Viking Diplomacy And The Stronghold In The Mountains
---

Over The Mountains
Our army finally made it over the vast mountain range that stretches over our kingdoms, it was a hard and treacherous climb but Odingard was in sight the stronghold that would give us access to the ocean and ultimately control over the waters around our kingdom.
A key point to capture no doubt, we had one problem and that wasn't capturing it. It was restoring it to it's former glory, after the Knights raided the stronghold at Odingard they left it in ruins and they had no intention of rebuilding!

And they say we are the savages!
I have to prove to my men that I was not persuaded to join the traitor brother hood! I will retake this stronghold myself! Even if I meet the Gods!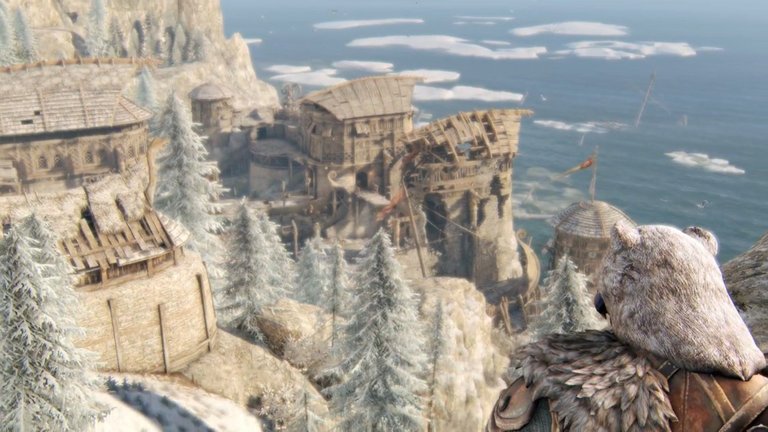 Entering the stronghold proved an easy task because of the un-repaired walls, now that's one thing the Knights might seem smart and they are smarter than us! More advanced than us. But they are naive and foolish, this we will use to our advantage!
Them tearing us apart was for the good, we are stronger now. More than ever!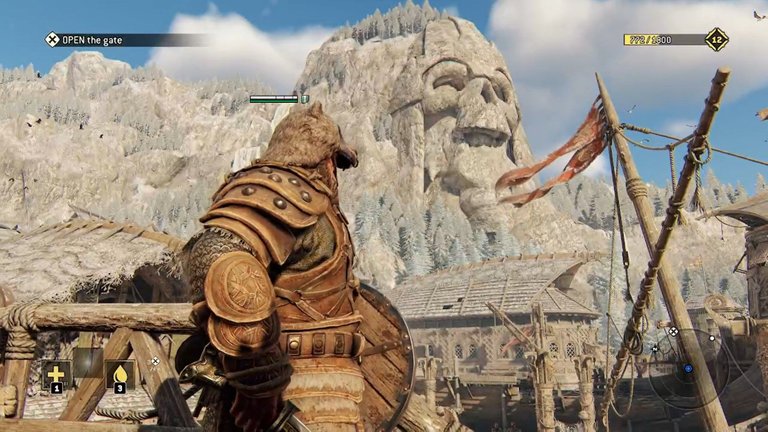 ---

Worthy Opponents
It's been some time since the Knights offered us worthy opponents. Now this spiked ball wielding piece of armored man well he hits hard but he is slow. And being slow get you dead! After dancing for a while with this retched fool I was finally able to calculate his moves. As the Knights would say playing their chessboard games! "Checkmate"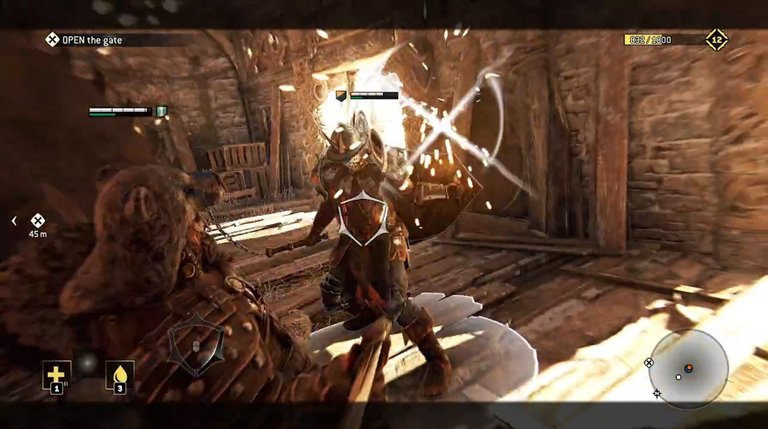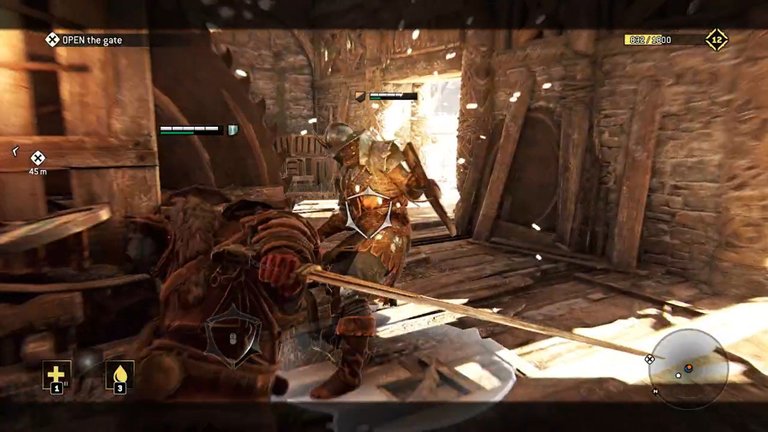 ---

The Rats Came Out To Play.
I was wondering when these "pawns" would show up for the slaughter. Protecting their liege commander like fools. No doubt they thought if they bunched up real tightly they will be able to stomp me down as one entity. They forget that we Vikings are battle hardened men and not kids playing at war!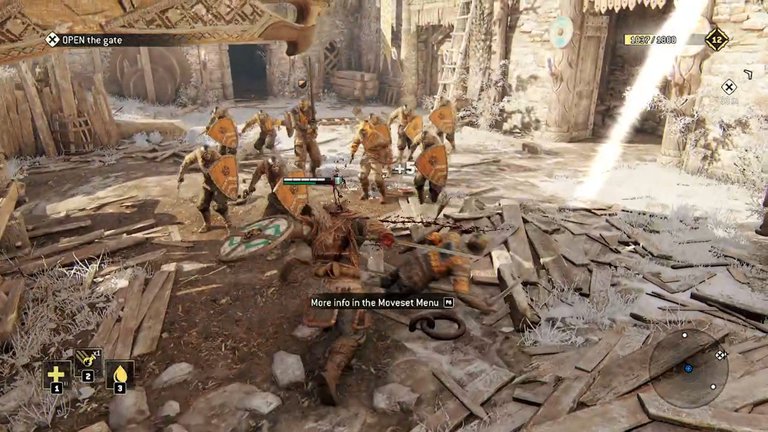 Of all those troops swinging their swords at me hoping to get a lucky blow out.
Well.
Only one of the proved to be worth anything other than a shitting fool!
Their Liege Commander swinging his pike around, now that I can work with, a real man heading straight for the kill. Not a inch of fear in him!
If I die by his pike I will be worthy to enter Valhalla and dine with the Gods!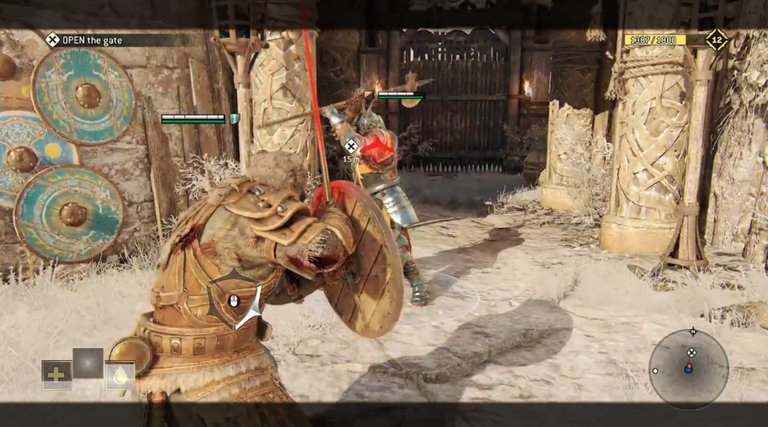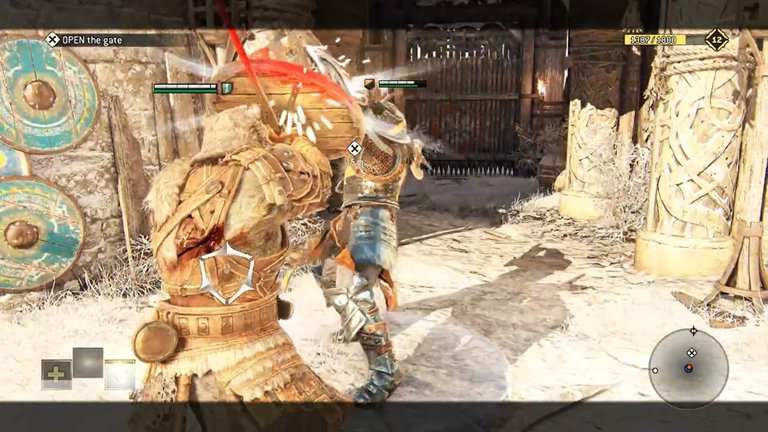 ---

The Stronghold Is Almost Reclaimed
After Killing the Liege Commander that was in charge of this stronghold I rushed to open the gates and let our brothers flood the stronghold! It almost appeared to be over, until reinforcements arrived!
No doubt I almost dined with the Gods! But not today, today I still dine with my brothers!
They ran in like sheep to the slaughter! As I struck down two, three men with a single shot from the ballista and they just kept coming. More steel for us brothers!! Let them come!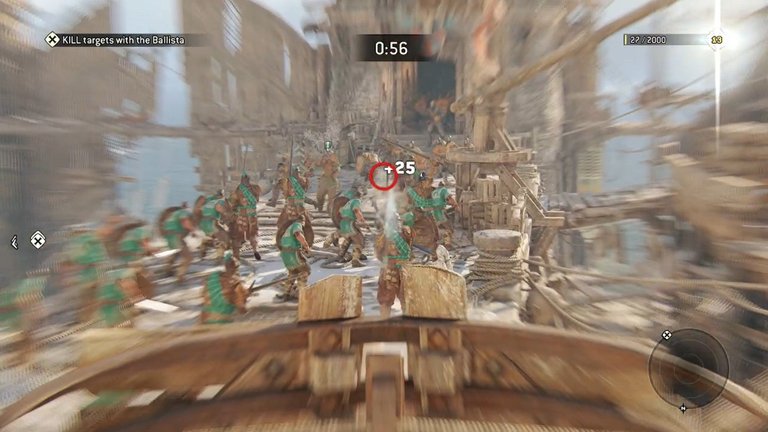 ---

The Templar Knight
Finally the Templar Knight joined the battle! By now it was far too late, but let's give him the courtesy of joining in and getting a taste of devils blood!
He was fierce with many a mans blood dripping from his sword, he stood taller than most of his men accompanied by two brave warriors that didn't seem like they belonged to the same legions!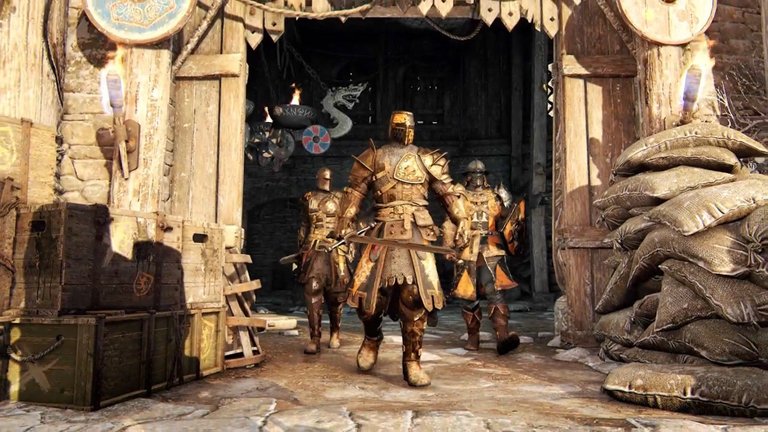 After his companions fell the Templar Knight resorted to some kind of black magic that blinded our men! They claim to be Holy but all I see is nothing different than witchery! Witchery that would put him in the grave!
If not for the blinding white light that put me off balance and me toppling over crates, I'd have been dead by his longsword swinging over my falling body! The Gods spared me as my brothers came to my rescue!
The Templar Knight should have been more aware of his surroundings and not so focused on one kill alone!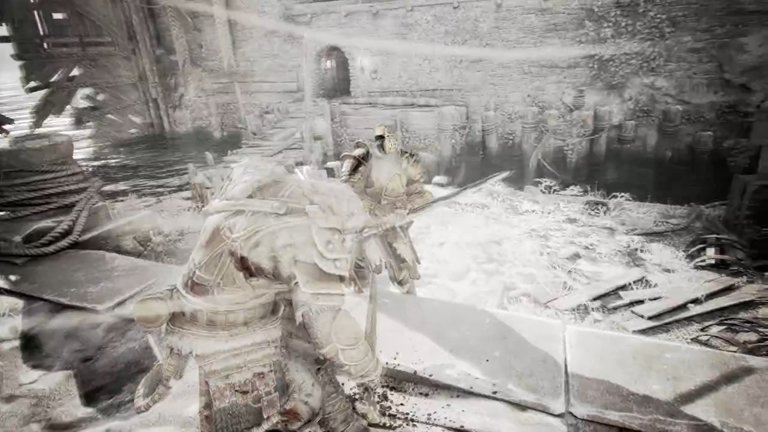 ---

The Samurai Sends Their Regards
We grow stronger each day claiming back which was once ours! Morale grows and the men are hungry for more battles, and what better time for the Samurai to the east to show themselves now!
Gather yourselves men, get rest and prepare! We are sailing to the east to plunder the riches of the Samurai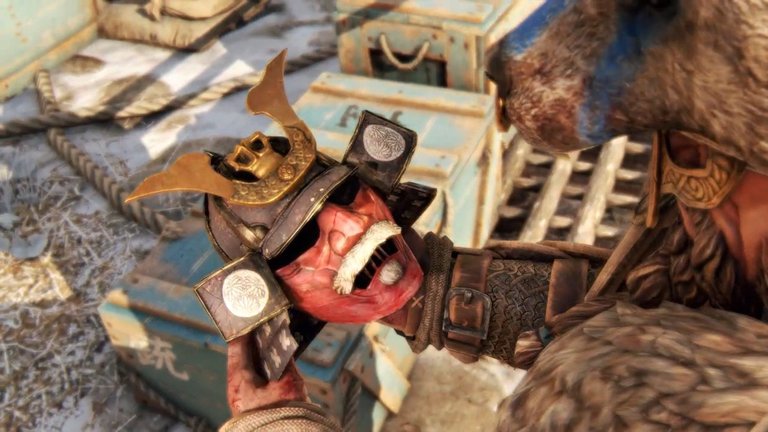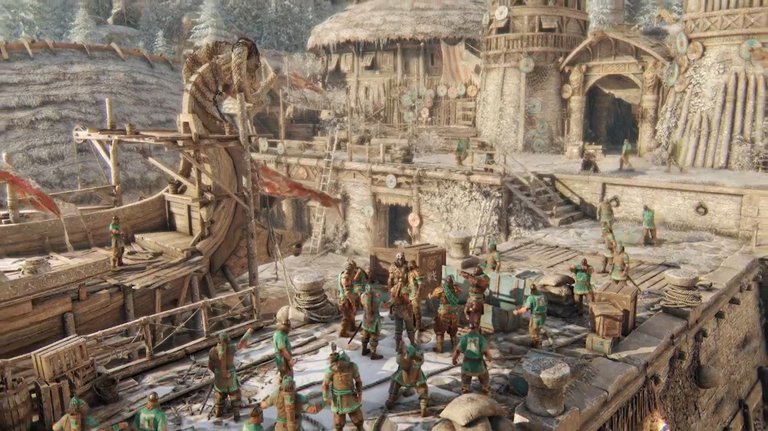 To everyone who made it this far into my post Thank you for the read and the support.
If you found this entertaining or educational please consider a re-blog and up-vote.
Most of all please leave a input in the comments below, whether is good or bad critic I would like to know, whether its your opinion or your way of doing things in a different manner I would like.



Connecting the people of #HIVE across South Africa. #hive
---
---