The First In It's Class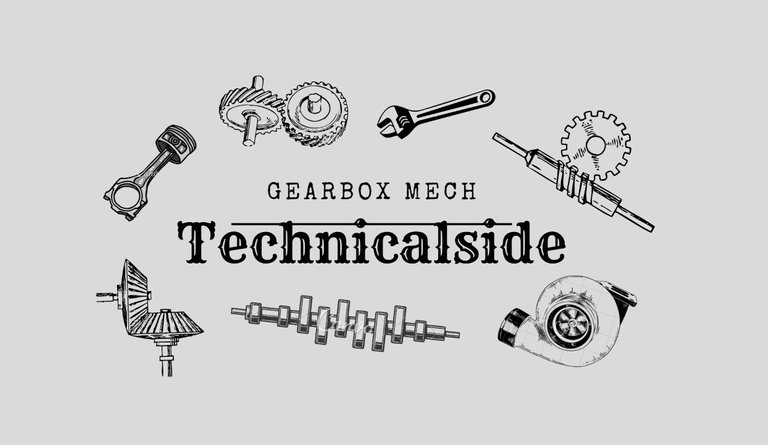 Well Hello There Fellow Hivers And Technicians
The first of it's kind.
I'm serious though, I have never really worked on a BMW and it's not because they don't break, trust me they do they just happen to still drive for a long time after damage has been made.
Well we don't have major work to do on this vehicle, infact it's a easy remove and repair.
This vehicle has a problem in the transfer case, this means that we don't have to pull the transmission which makes life so much easier. Okay I have to mention that I would be dissing BMW somewhere in the post, BUT this specific car is actually very well maintained.
Insanely well maintained!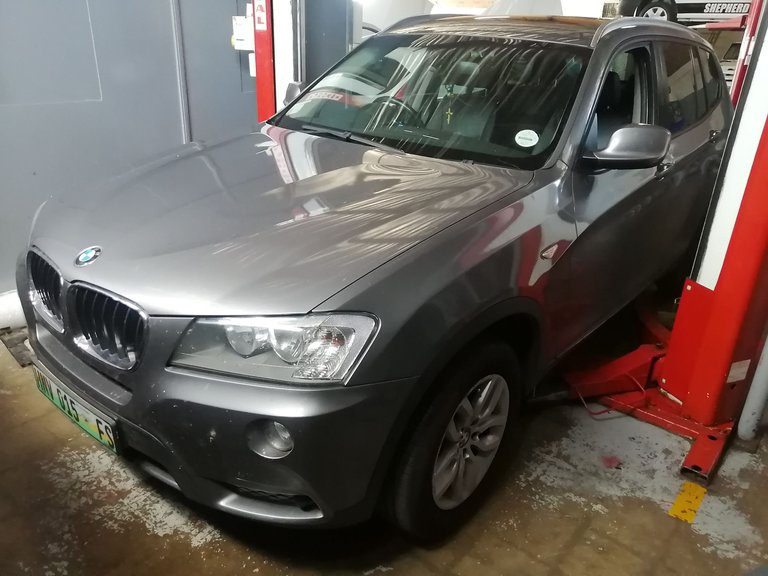 So I said I'd be dissing BMW somewhere and here it is!
Have you ever wondered why these fancier vehicles never show any oil leaks???
Well it's not because it's designed and engineered by the Germans, no no. It's very simple they installed trays on the bottom of the car to catch all of the oil!
Yeah, Frikking ingenious!
Basically the whole underside of the vehicle is completely closed, and that's probably why these cars tend to run a little hotter than the usual. I mean where does all the heat escape to?
It's like a motor wrapped in blankets!
Well the prize I'm looking for is hidden somewhere under those covers!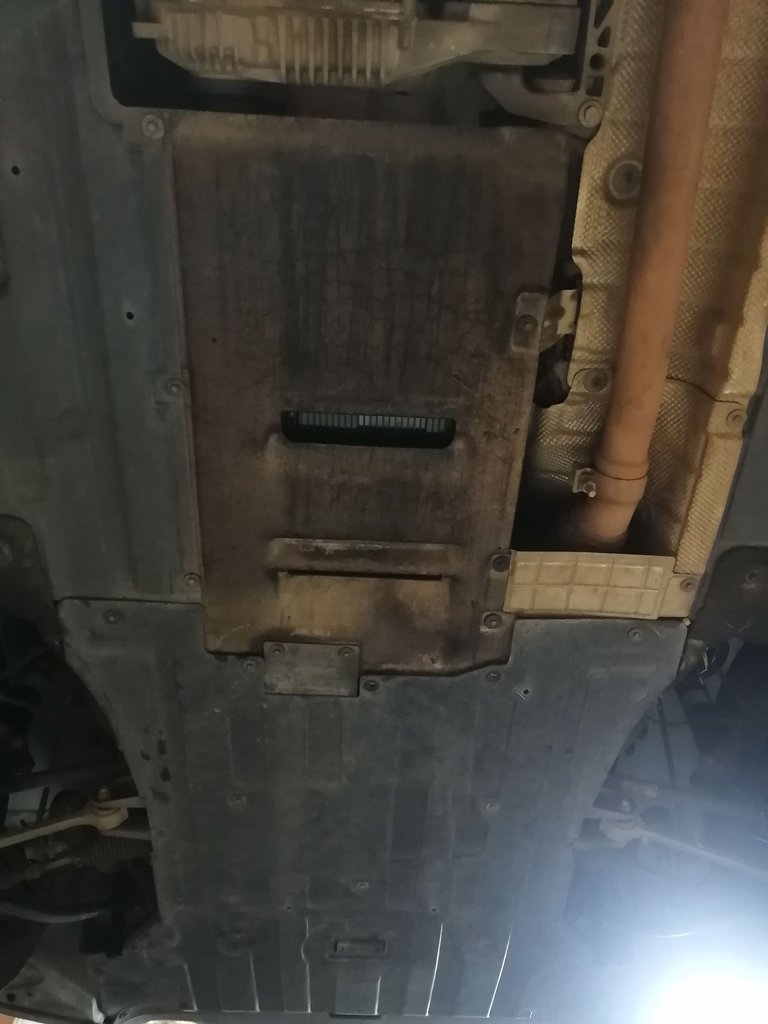 Along with the underside being covered with panels like it wasn't enough. They have these heat shield placed everywhere, now don't get me wrong I do approve the heat shields BUT perhaps opening up the underside a little but and have the heat escape by windforce one can probably do with a few less heat shields?
Or not? I dunno?
But you can't remove anything in this vehicle without removing some sort of heat shield first. 😂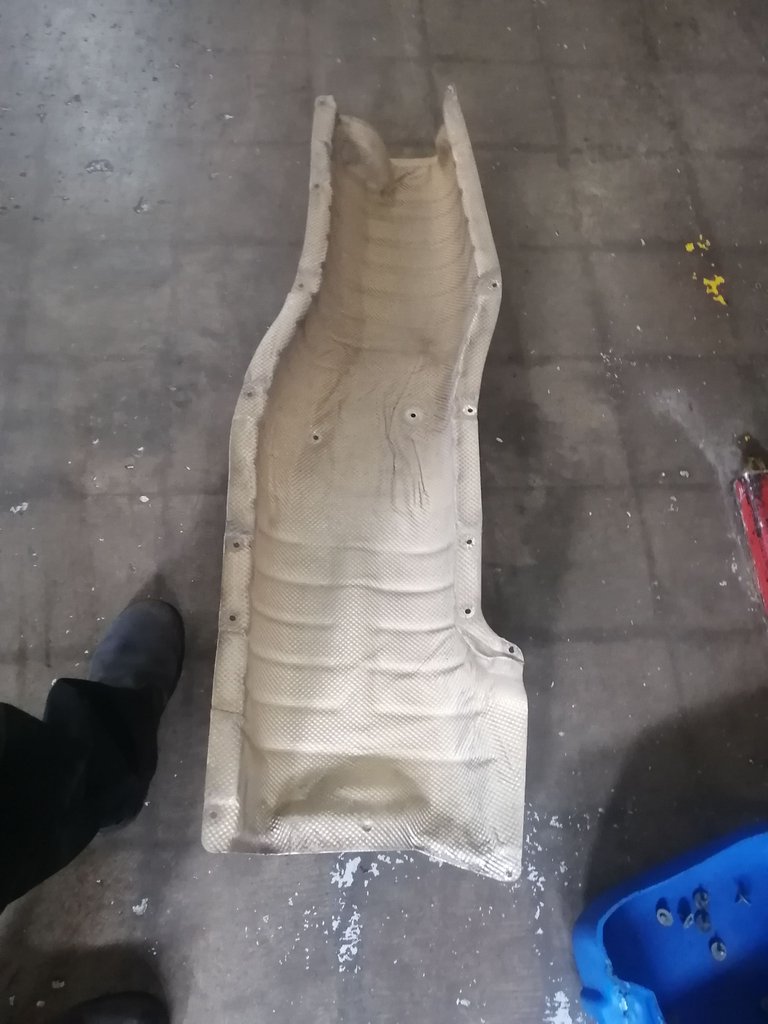 Whelp I can finally see what I need to remove, funny ey? Usually you can just lift a vehicle up and do an inspection. But no not with these fancier vehicles. Oh wait it's not just BMW it's Mercedes as well as Audi who has paneling underneath. Audi a bit less so but paneling is paneling.
Okay I do understand to some extent it also protects the motor and transmission from flying debre picked up by the wheels.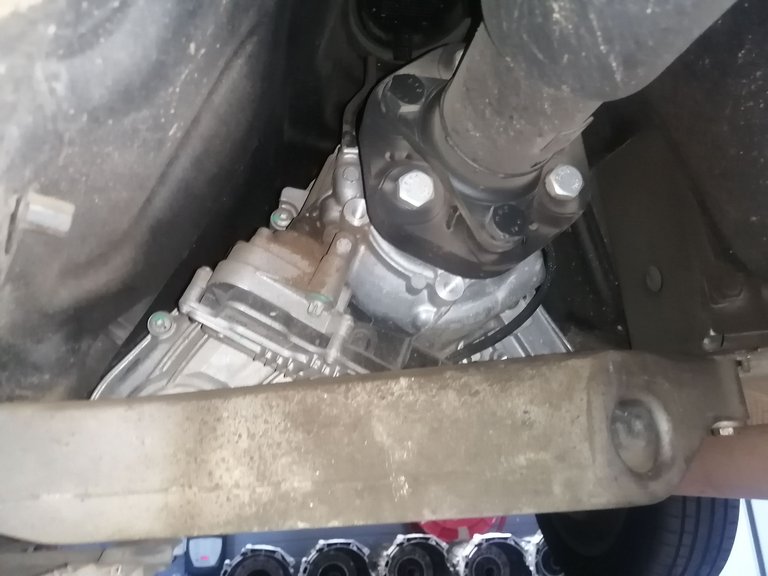 After removing the panels on the underside, I noticed that the transmission itself has a new oil sump pan, this means that the vehicle was recently in for a service. They installed a new oil sump pan because the filter for the transmission oil is built into the sump pan.
Somewhat stupid in my opinion but the Germans thought it would be a brilliant idea! So who am I to judge.
But that's not really what got my attention, what got my attention is that it felt like I was the first person to ever work on this vehicle. I say this because every little nut and bolt was in it's original place with all of the paneling still on the vehicle, nothing but nothing was amiss.
It was even clean as can be.
That is something you don't get often. Now like the previous technicians who has worked on this specific vehicle I will also need to pull my weight and keep this one in a near mint condition.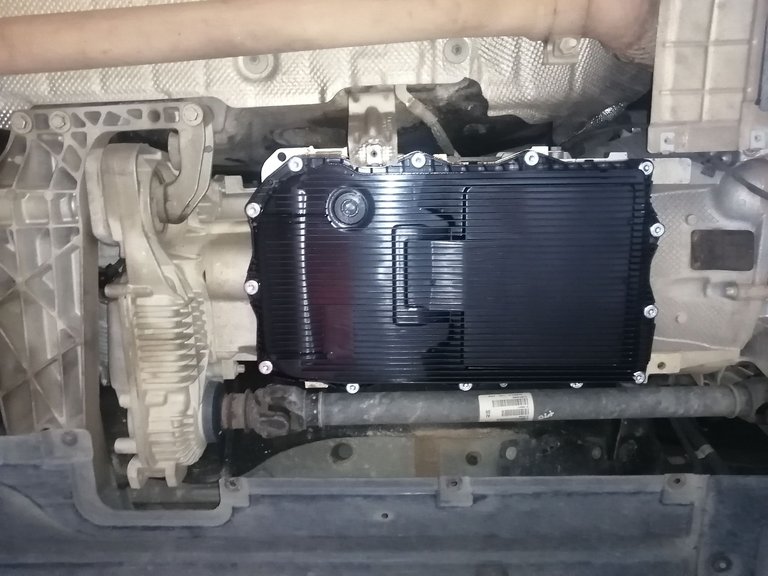 I'm nearly there!
Removing the propshaft is always a bit of an annoyance, it's not that it's hard or anything. See the thing is I'm way too lazy to get the air tools, and plug in all those hoses just to shoot three bolts loose. I'd rather jump in the vehicle put it in neutral and release the parking brake and jump back below turn the propshaft so that I can reach that hard to get bolt and well then I have to jump back in the vehicle and pull up the parking brake again!
It's the constant up and down that is the irritation, I suppose I can't have my bread buttered both ways eeyyy?
Oh instead of removing the whole damn shaft I just unbolted it on the transfer case and threw it to the side, out of my way!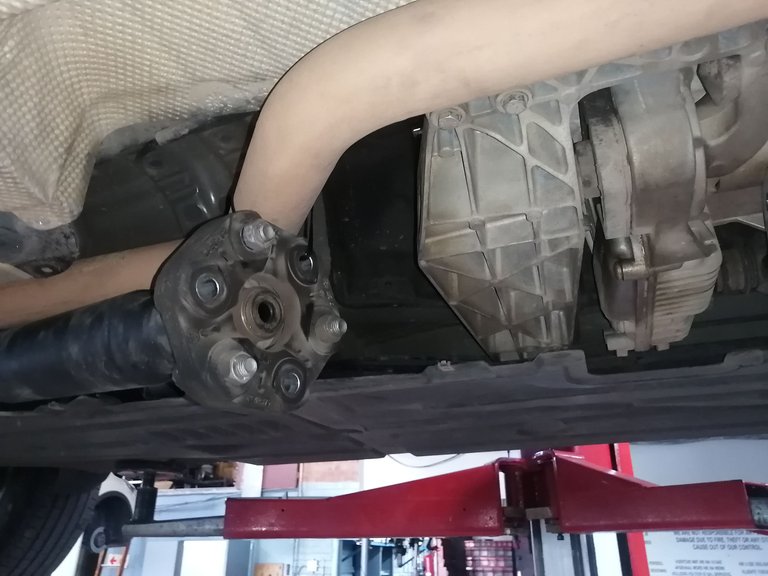 Now this is different, like very much so!
The five holes in the transmission mounting is where it bolts onto the chassis of the vehicle and the whole transmission bolts down on only one very long bolt, (It's not visible in the photo but it kind of baffles me, I mean these vehicles do have a lot of power and having just one bolt holding that power back.
Well that must be some crazy engineering! I'll give the Germans that atleast!
It's also huge! I've never seen such a big transmission mounting in my life.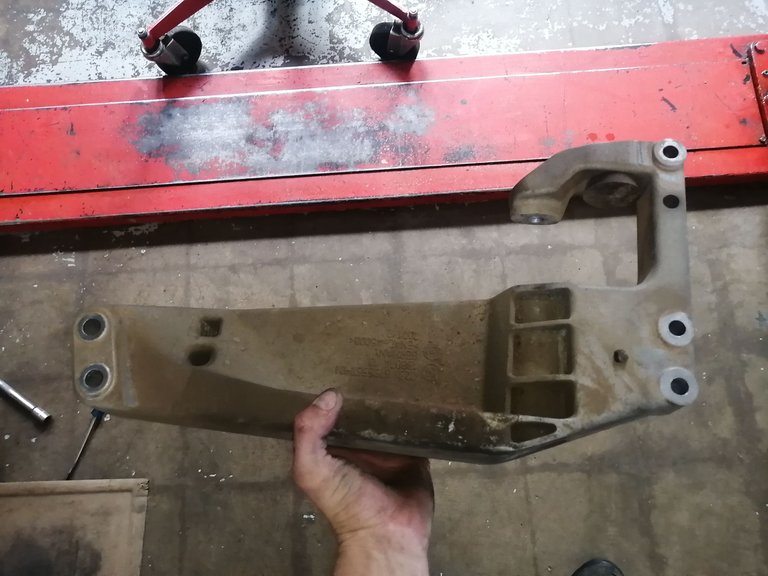 Now to get the right bolts! I mean I don't want to split the transfer case just yet and doing so accidentally would lead to oil spilling everywhere!
I have to remove all the E torque bits, that bit starry bolt head.
They were quite sneaky with them! Some are placed very deep and I had to almost stand on my head to get them loose with hand twisted in between the paneling of the vehicle!
However, I am yet to meet the vehicle who teaches me a lesson! So far I am the victor in every single one I have worked on!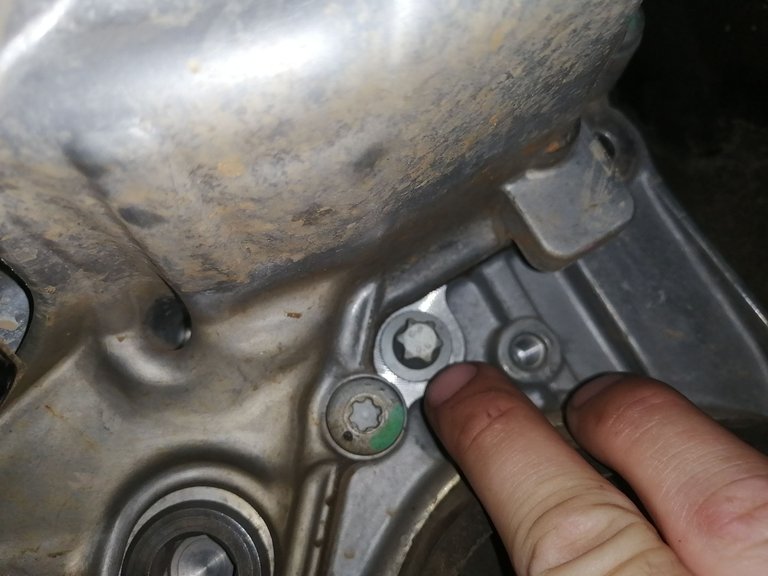 Wait what's this? This doesn't look familiar at all!
Oh wait I managed to get the transfer case out with the help of a colleague, he held it in place while I removed the prop-shaft for the front wheels. It almost pops in like a cv joint.
Now to get back to the seriousness, she is out and ready to be washed and stripped down. Then we can do a proper assessment and do a repair on the vehicle. Like I said this is the first ever transfer case I've pulled on one a BMW, well let alone any proper work on a BMW, I had one the other day but we didn't really do anything other than fill it up with oil and sent it on it's way.
But that car was a wreck!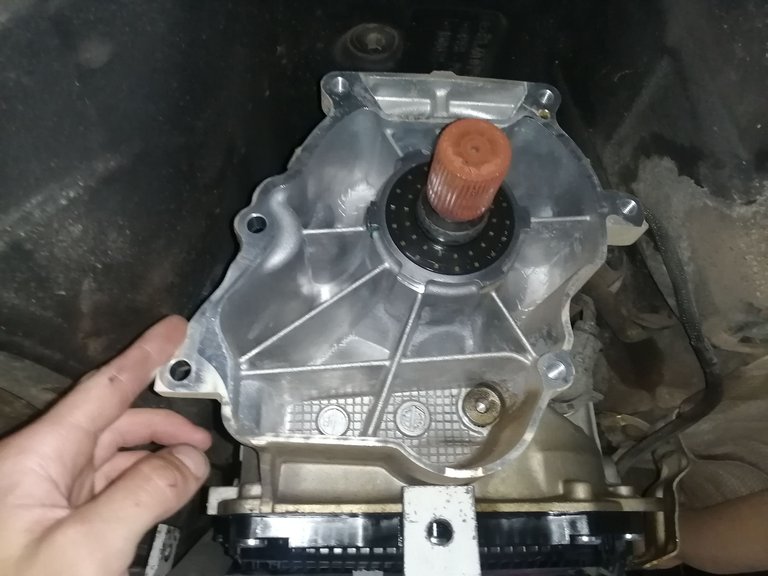 I have to say by the looks of it, one won't say it's broken at all! Laughs but then looks can be deceiving ey!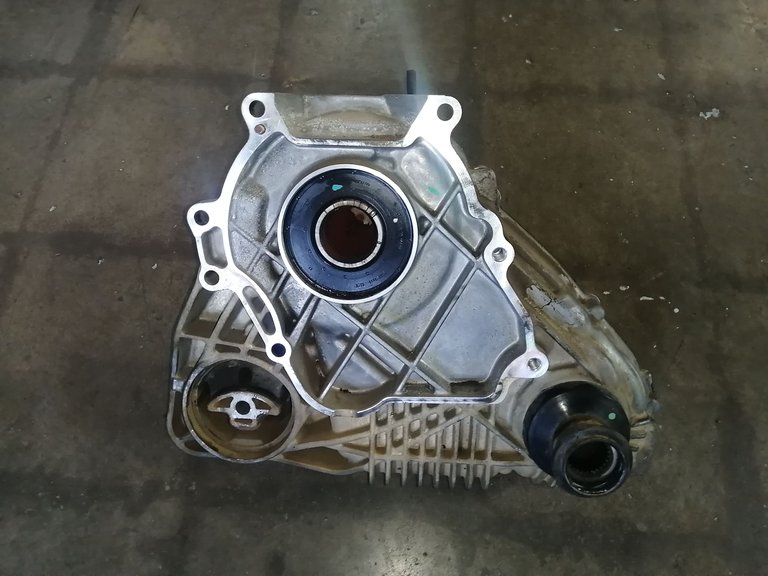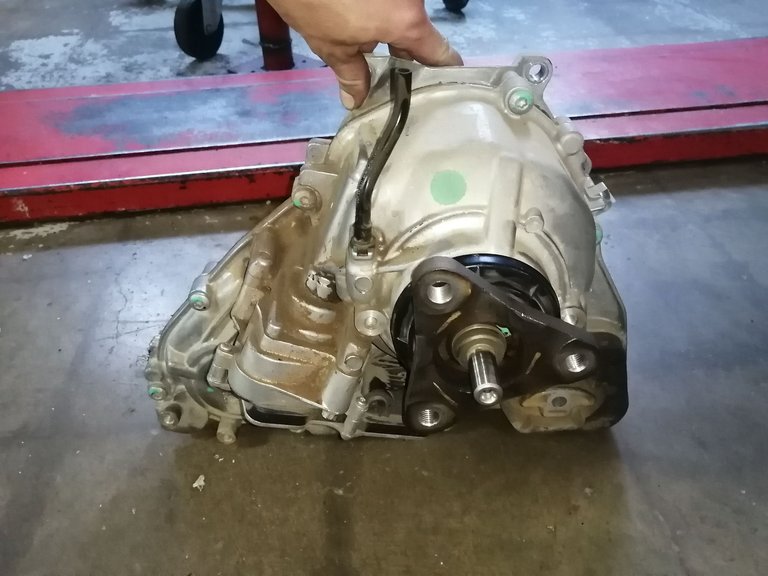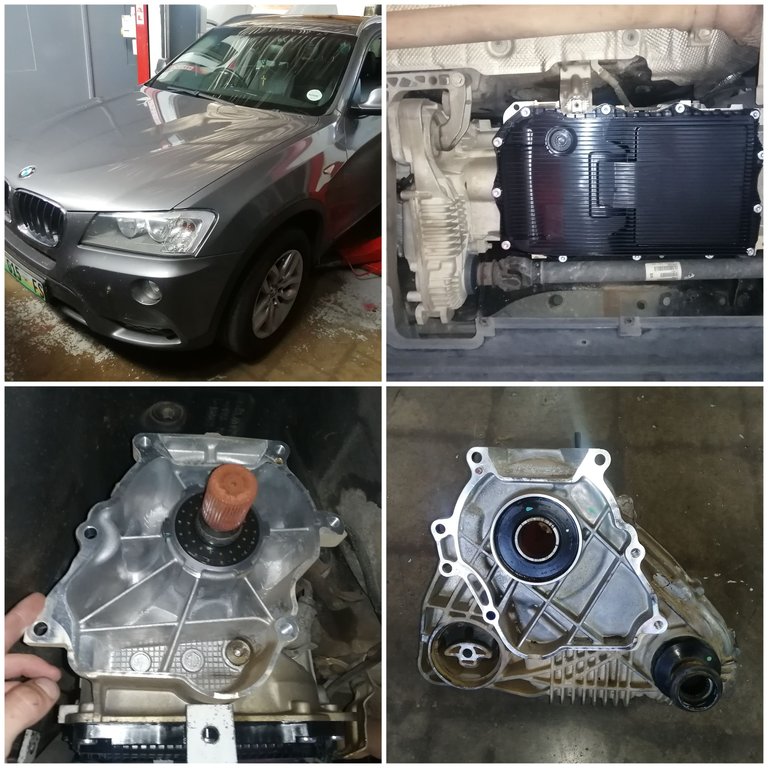 ---
Dated 23/01/2023

To everyone who made it this far into my post Thank you for the read and the support.
If you found this entertaining or educational please consider a re-blog and up-vote.
Most of all please leave a input in the comments below, whether is good or bad critic I would like to know, whether its your opinion or your way of doing things in a different manner I would like.



Connecting the people of #HIVE across South Africa. #hive
---
---