Sea and surf in Taghazout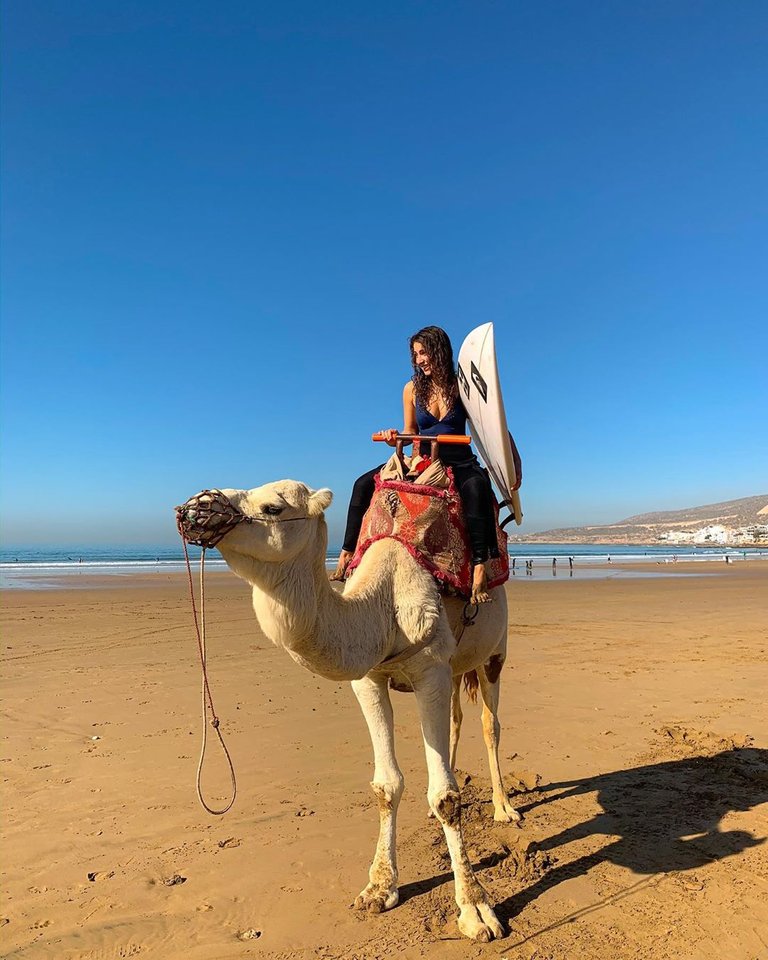 Protected behind the impressive Atlas Mountains and north from Cape Ghir, the village of Thagazout, white and pink, overlooking one of the most beautiful beaches in Morocco. The sun never fails to Taghazout, for those strange phenomena that are called microclimates. Taghazout in fact enjoys a favorable microclimate.
In winter the temperature rarely drops below 20 degrees and the nights, even in the hottest summers are always fresh. The hippies, now taking other names, but always remain vagabonds in search of special places, had promptly discovered Taghazout early 60s and had made one of their strongholds in Morocco. At the time, the surf was not fashionable on this side of the Atlantic. It was more fashionable black smoke coming from the Moroccan Rif and Ketama, other artificial paradise of those years. Then, with the arrival of tourists, hippies migrated elsewhere and around the 90 were replaced by surfers Spanish, French and Americans. The morning surfers gather in the large sandy beach to scrutinize the waves in search of the point break. It seems that the best waves lies a few miles to the north in a place called Anchor Point, but other beaches are worthy of riding the waves: Hash Point and Beach Panorama. Between waves and the other boys and girls in black or blue suits, the faithful board under his arm, he found the little bar closer to the beach that switches the cous cous to hamburgers in Texas style. No beer or alcohol in general, as the village of Taghazout is respectfully prohibition. Who wants to have a beer and take the bus in half an hour is found to Agadir, in some complex for Western tourists. The charm of Taghazout lies instead in its calm and its small size. All seasoned with a mixture of past and present. When the fishing boats leave the beach to the open sea, the guys with long dreadlocks that fall on the shoulders and athletic girls who come from cold northern seas step aside and salute with his hand. The waves, they can wait ... To stay in Taghazout the best thing is to rent one of the fishermen's cottages overlooking the sea.
Shared On DLIKE
---

---
---