The Blue Pearl of Morocco (Video)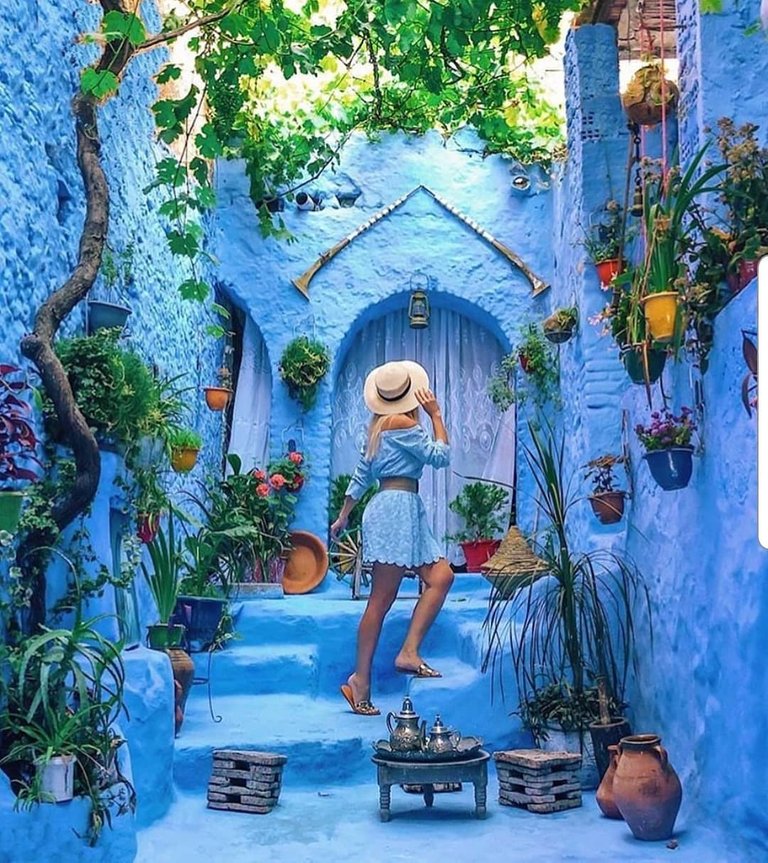 Chefchaouen is a city in Morocco perched 600m above sea level in the Rif mountains named jebels Kelaa and Meggou. #Chefchaouen means "horn" because of the shape of the mountains that surround the cited. This is one of the most picturesque cities of Morocco, it is almost like a village while the city has 42,000 inhabitants. The houses are painted blue to ward off insects, hence the name "blue city". To get there you can take a bus or shared taxi from Fez (4h), #AlHoceima, #Meknes (6h), #Tetouan (2h) or #Tangiers (5h). The price varies. By bus from Tangier with the most reliable company CTM) as € 5. Negotiating a collective taxi from Tangier, it can happen to € 25 knowing that we can go up to 6 people. This city is ideal for rest. The atmosphere there is calm and soothing. People are relaxed. Stroll through the steep streets of medinah (old town) is a pure delight. It's like a little but the ubiquitous blue Greece takes us further elsewhere.
It is also a city of weavers and artisans. Many workshops we meet. Many sellers of hashish (cannabis) in this city because it is "tolerated" but they do nothing to force the tourist and are in no way aggressive cases. They do not change from the usual jewelry vendors. To see: - The #medinah (old town) and its steep streets. - The market place and souk Monday and Thursday morning on Avenue Shari al-Khattabi. There is a large selection of spices, fabrics, pottery and Chefchaouen Berber productions that descend from the mountains to sell. - Place Uta el Hamam and Kasbah: This is the main square of the medina. There stands a castle, the Kasbah, which has a lovely garden in the courtyard, a museum and a nice crenellated tower where you can see the medina. - The laundry still used by the local population. Around: - Many walks are possible around Chefchaouen. Ask at the tourist office. We walk in the park Talassemtane which has an endemic species of tree and old trees with huge trunks impressive. We are in the mountains, the scenery is amazing! I really had a heart for this city. It's amazing, exotic, these shades of blue are amazing. The good mountain air we breathe in a relaxed atmosphere.
---

---
Shared On DLIKE
---

---
---