Turkey Earthquake: Crypto Once Again Swiftly Coming Through And In Great Use As Relief.
Today I joined so many kind folks around the work in donating to help my Turkish brothers and sisters who have been affected by the sad and unfortunate event of the recent earthquake in Turkey that claimed thousands of lives and has caused losses and damages of properties worth millions of dollars. Crypto has once again been the first and swiftest form of financial aid to those affected by disasters of extreme magnitude and first time the world realised how powerful crypto was in aiding international affairs was during the start of the Russia-Ukraine war when Ukraine got so much donations from thr world as aid and when Russians seeked the refuge of crypto to stay safe from the crashing Russian Ruble.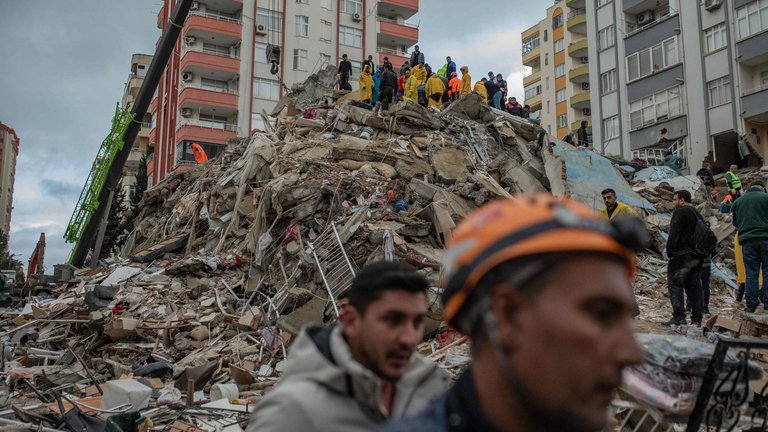 source
It is worth knowing that crypto has once more proved how borderless and swift it is and regardless of whether the country has been supportive of crypto or not, the crypto community is always willing to help.
Creating a crypto wallet is illegal in Turkey but many renowned establishmenst and individuals like the Turkish singer and philanthropist , Haluk Levent, have reached out to Turkey's financial watchdog (MASAK) and have tried their best in making them realise the need to allow collecting crypto donations to help with earthquake relief.
It's beautiful to see how the world is coming to the aid of another country in distress and making great use crypto which is the fastest route to help from anywhere in the world. I'm hoping to make more donations later this week and I hope more donations come through to help with the rescue and relief of those affected. My heart goes out to those who have lost their families and friends as a result of this earthquake and I hope those who are displaced and have lost properties find the strength to get through this tough times.
---
---