Celebración del cumpleaños número 40 de mi mamá❤️ || Celebrating my mom's 40th birthday❤️
El viernes 19 de noviembre, le hicimos la celebración del cumpleaños a mi mamá quien el pasado 15 de noviembre estuvo cumpliendo sus 40 años de edad.
Les cuento que mi hermana y yo nos encargamos de hacerle una decoración sencilla pero muy bonita la verdad con tonos rosas y negro.
Así que nos fuimos temprano para el apartamento de mi mamá y allí nos pusimos manos a la obra, a todas estas ella no sabía que le haríamos esto como tal, así que aprovechamos que ella salió para hacerle la decoración y que cuando llegara viera esa sorpresa.
On Friday, November 19, we held a birthday celebration for my mother, who on November 15 was turning 40 years old.
I tell you that my sister and I took care of making a simple but really beautiful decoration with pink and black tones.
So we left early for my mother's apartment and there we got down to work, to all of these she didn't know that we would do this to her as such, so we took advantage of the fact that she went out to do the decoration and that when she arrived she would see that surprise .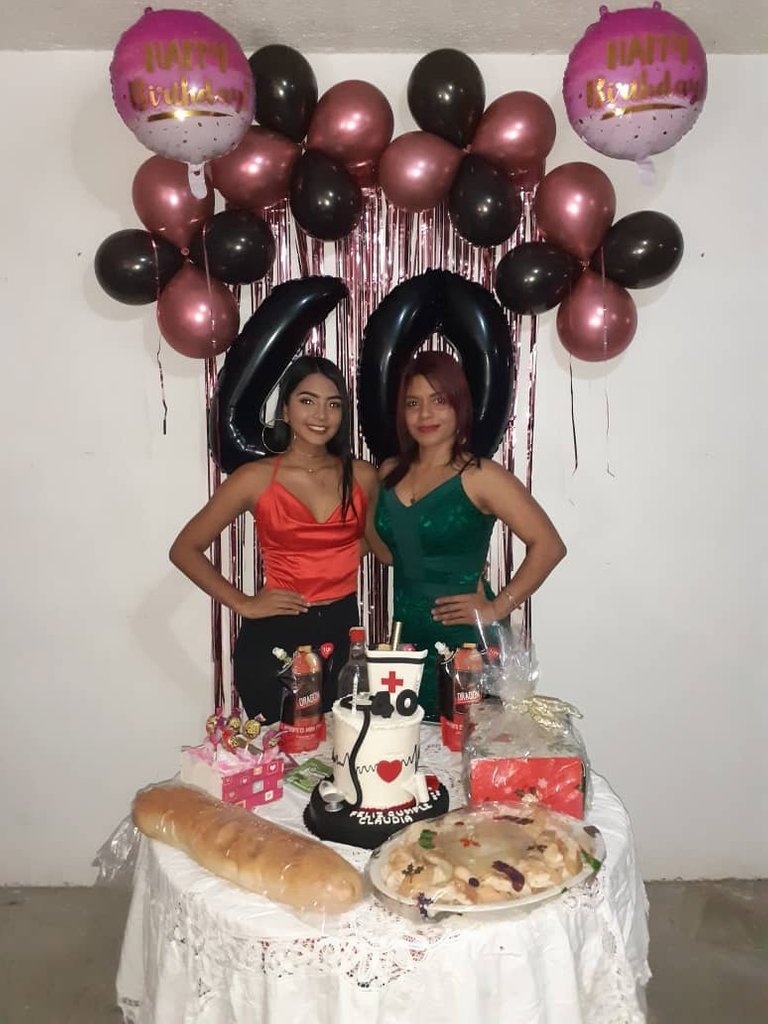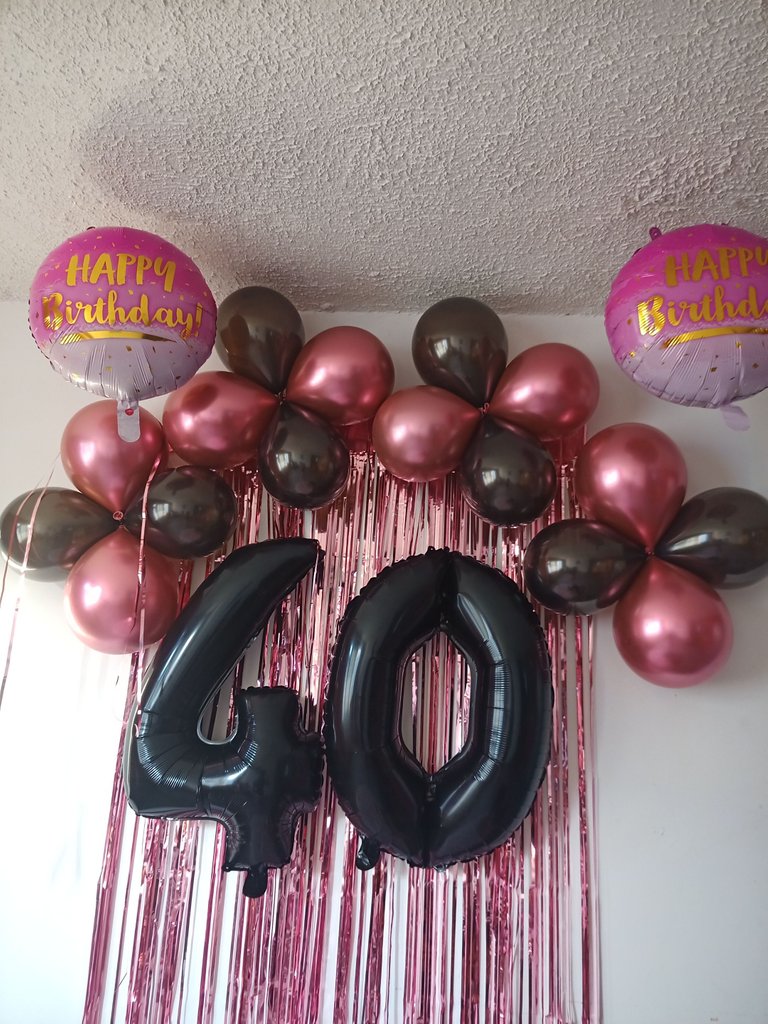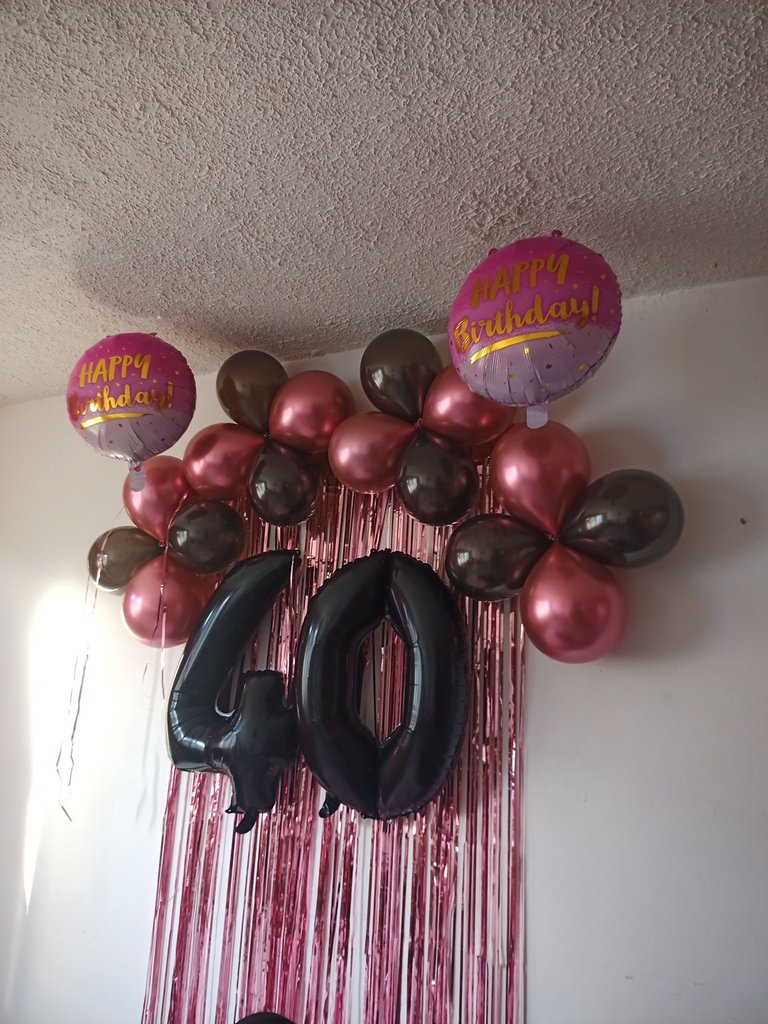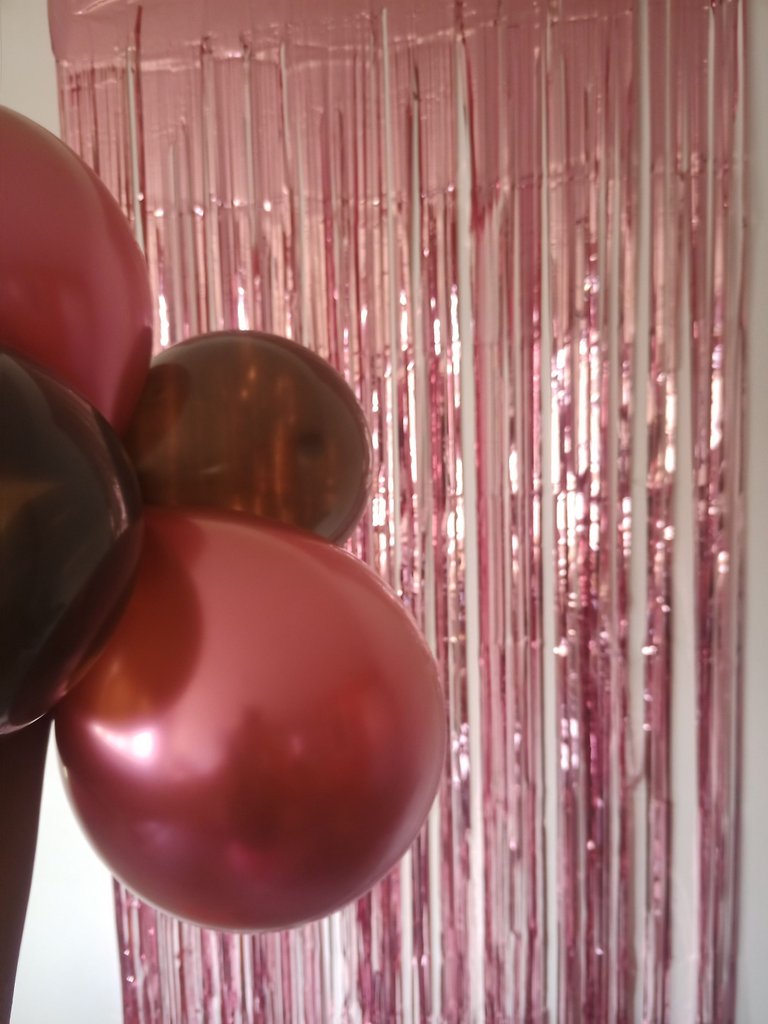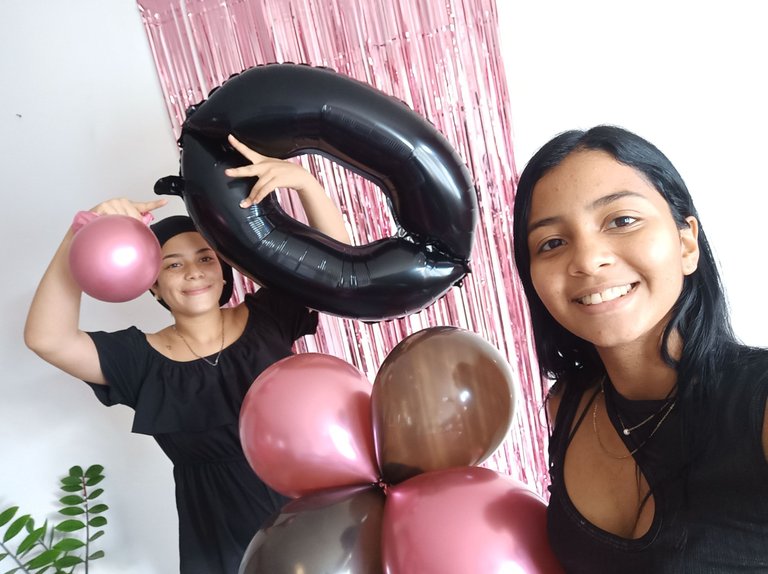 Esperamos que llegara la noche, nos arreglamos y mi mamá se sintió muy feliz al ver esta sorpresa, realmente fueron personas muy allegadas a nosotros aunque no me tomé fotos con todos pero debo admitir que con las personas que estuvimos la pasamos increíble. Bailamos, reímos, hablamos, comimos y compartimos, fue genial estar con nuestros allegados ya que ellos hicieron de ese día el más especial para mi mamá.
En esta fotografía estamos mi mamá, mi hermana y yo.
We waited for the night to come, we fixed ourselves and my mother was very happy to see this surprise, they were really people very close to us although I did not take photos with everyone but I must admit that we had an incredible time with the people we were there. We danced, laughed, talked, ate and shared, it was great to be with our relatives since they made that day the most special for my mother.
In this photograph we are my mother, my sister and me.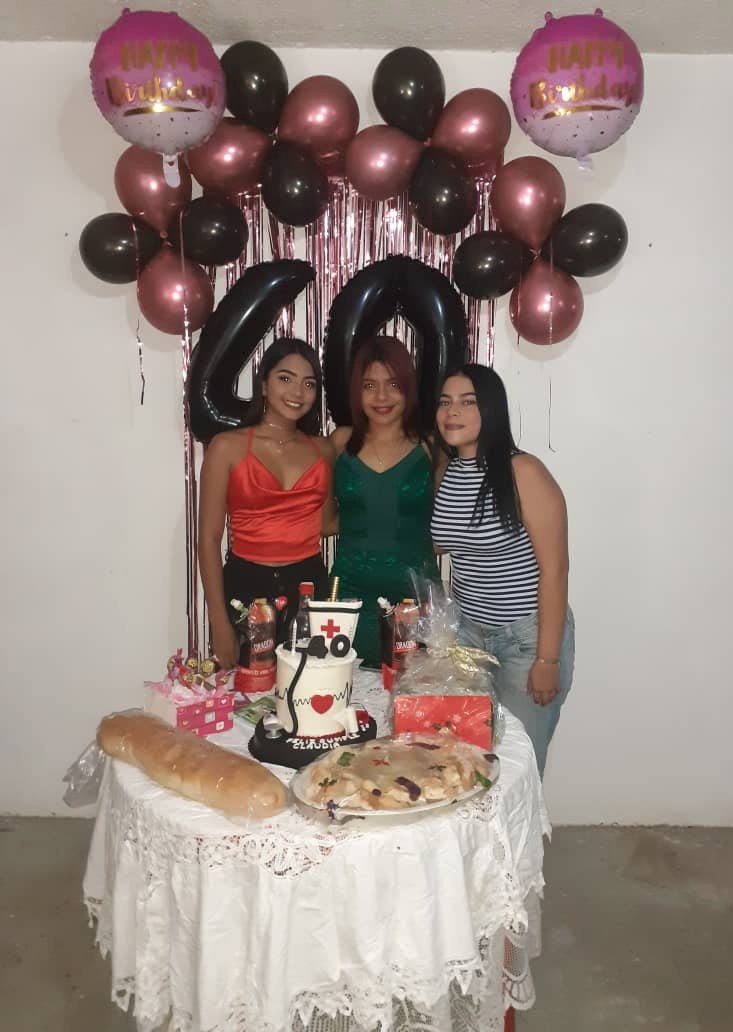 Este señor que está aquí es mi Padrastro Ramsés y fue el tutor de tan increíble idea y día.
This man who is here is my Stepfather Ramses and he was the tutor of such an incredible idea and day.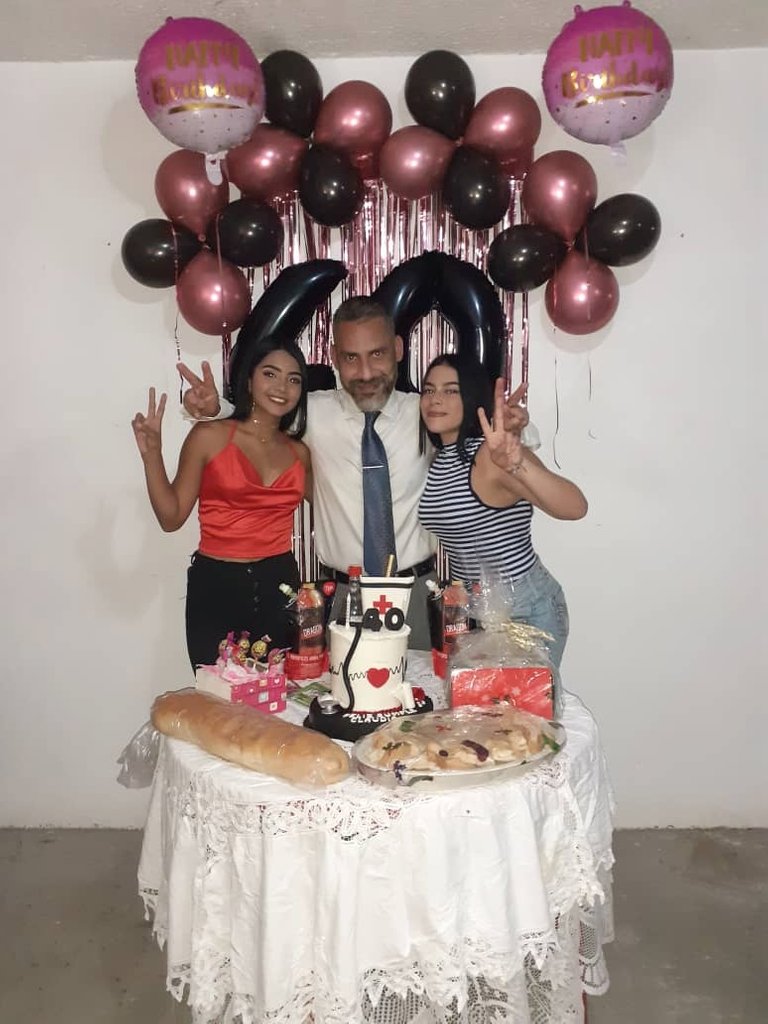 Ellas son mis mejores amigas.
They are my best friends.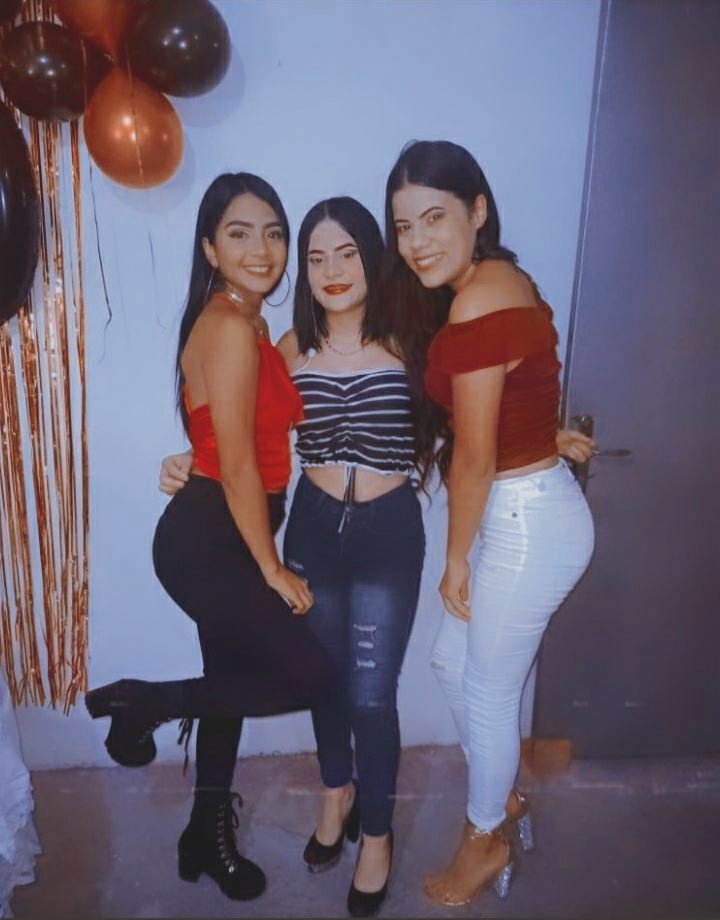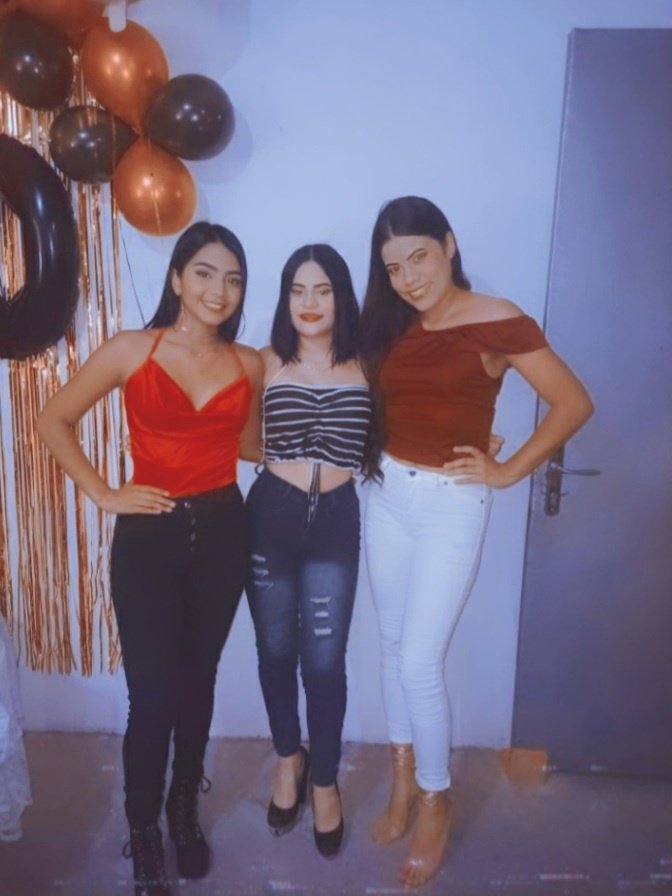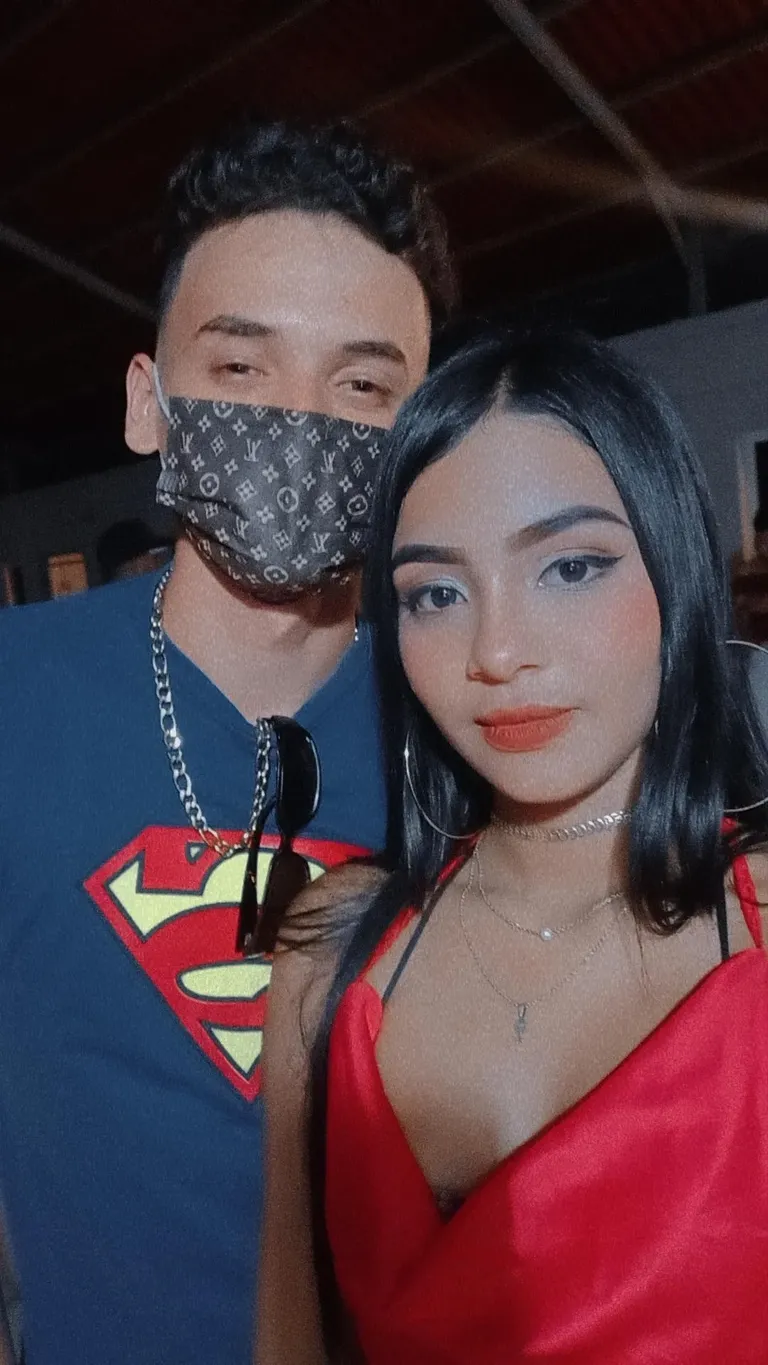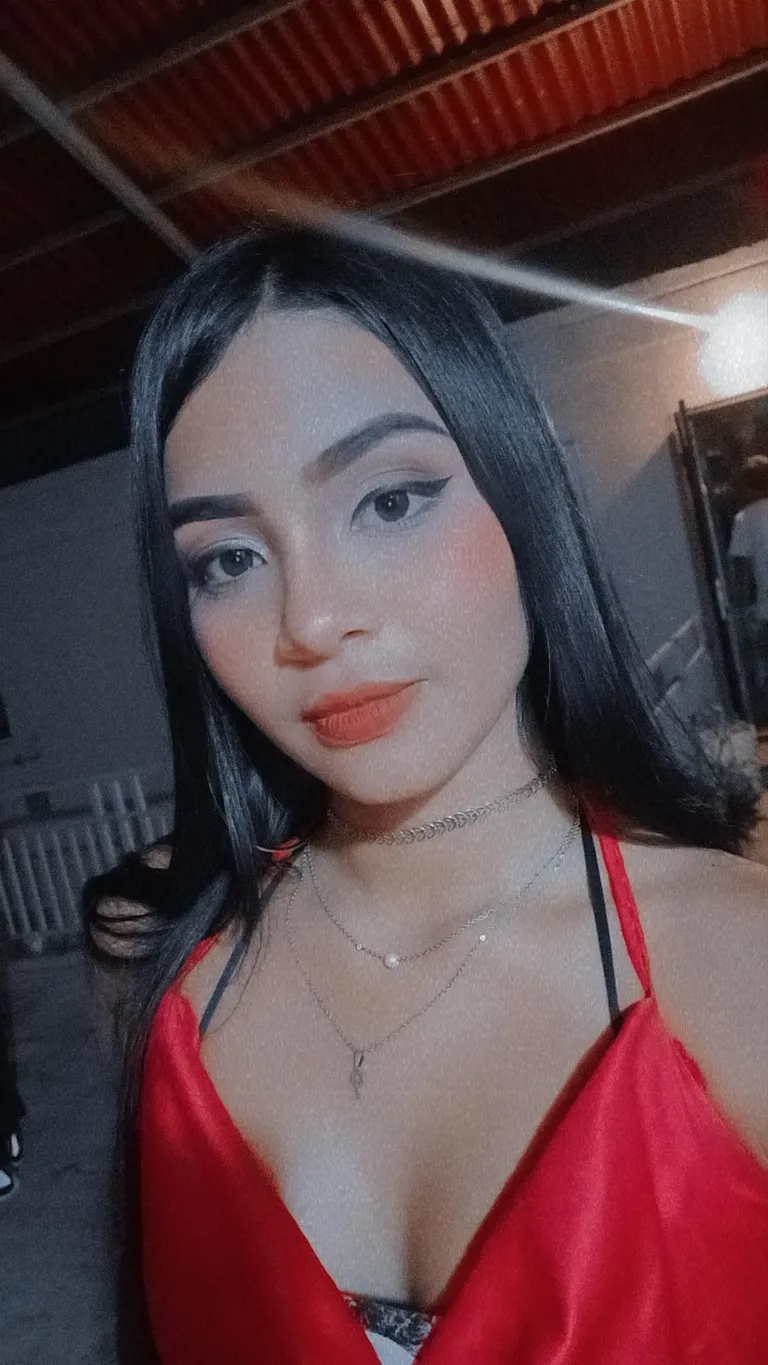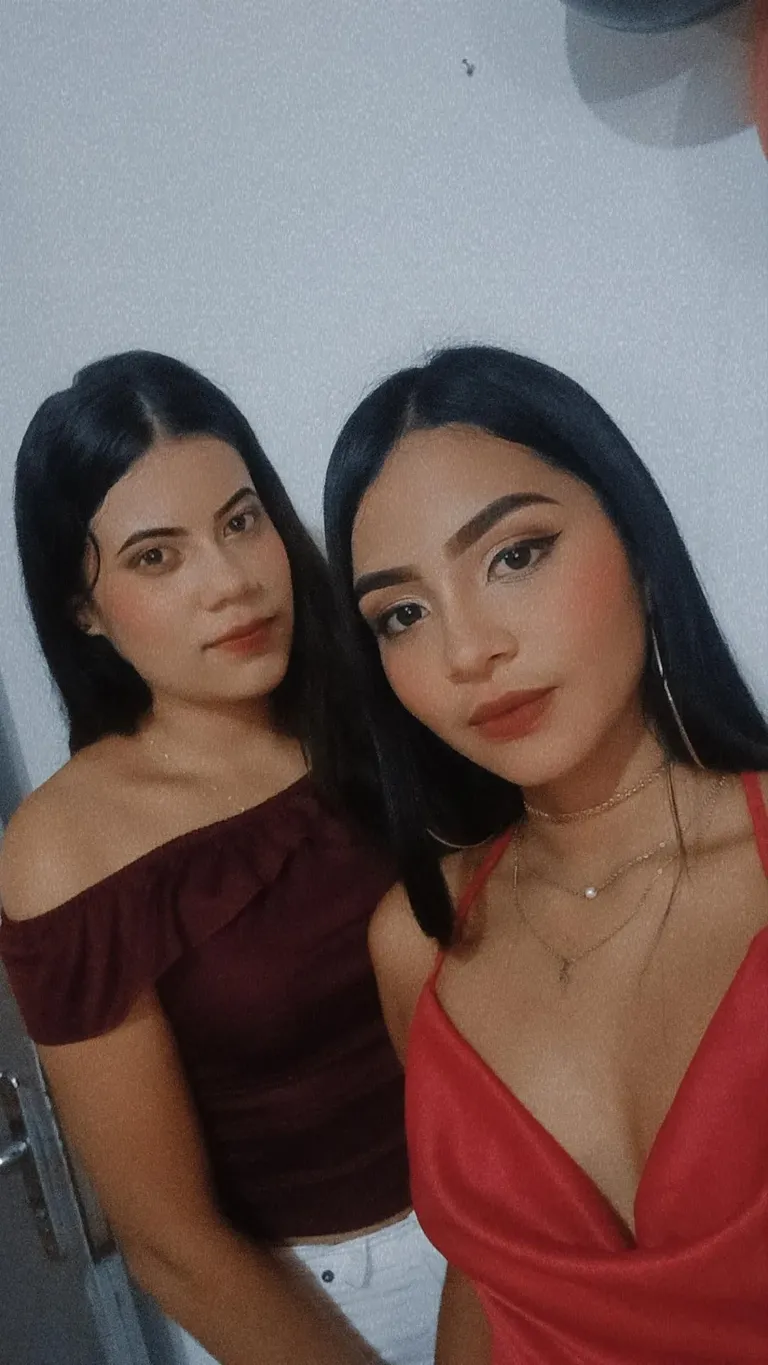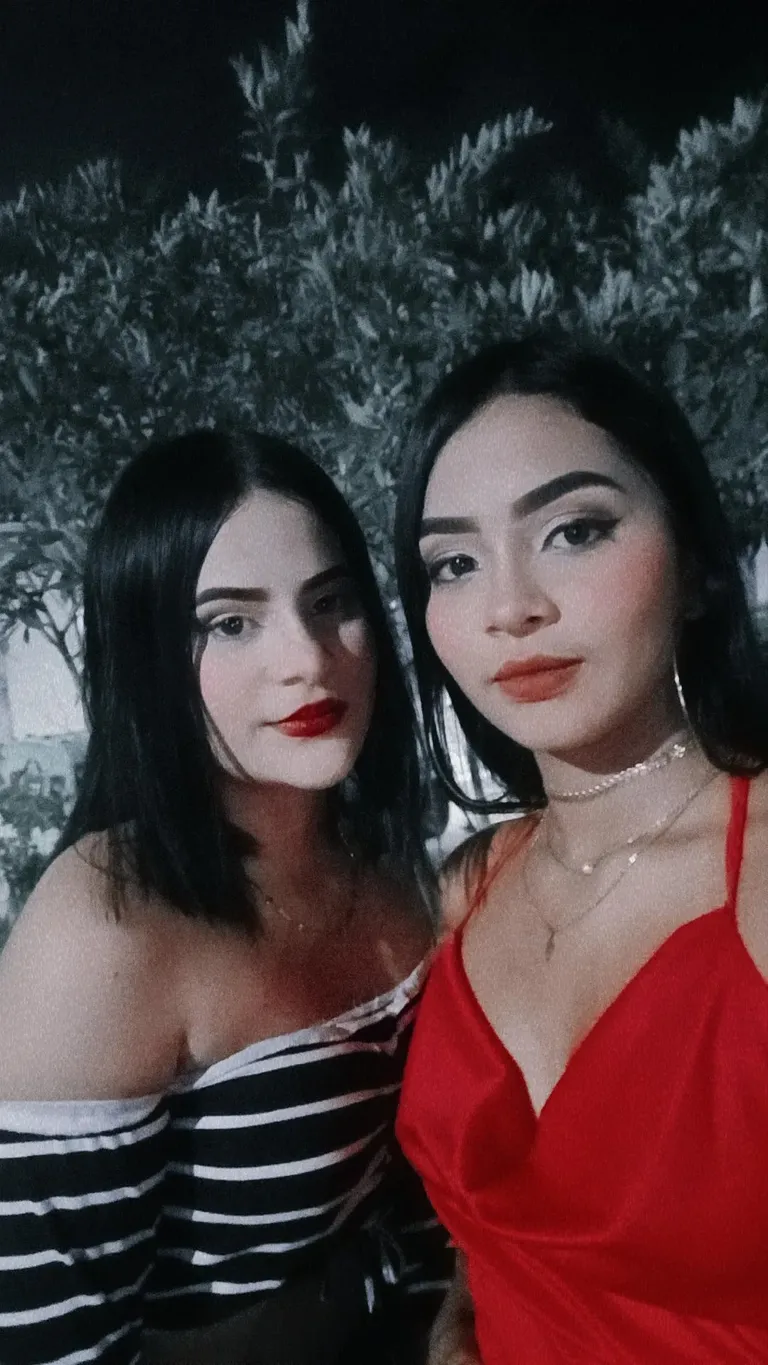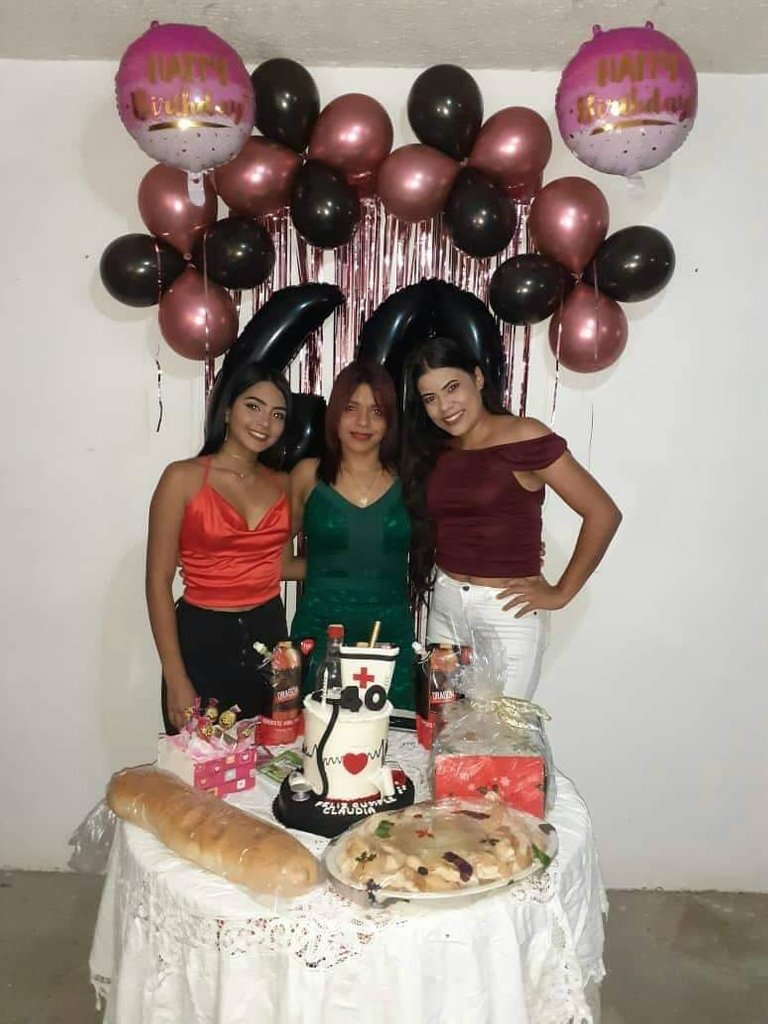 Cabe destacar que mi mamá cumplió 40 años y no parece jajaja, muchos dicen que aparenta menos y es muy cierto. Díganme ustedes si piensan lo mismo?😳😂.
It should be noted that my mother turned 40 and it does not seem hahaha, many say that it looks less and it is very true. Tell me if you think the same? 😳😂.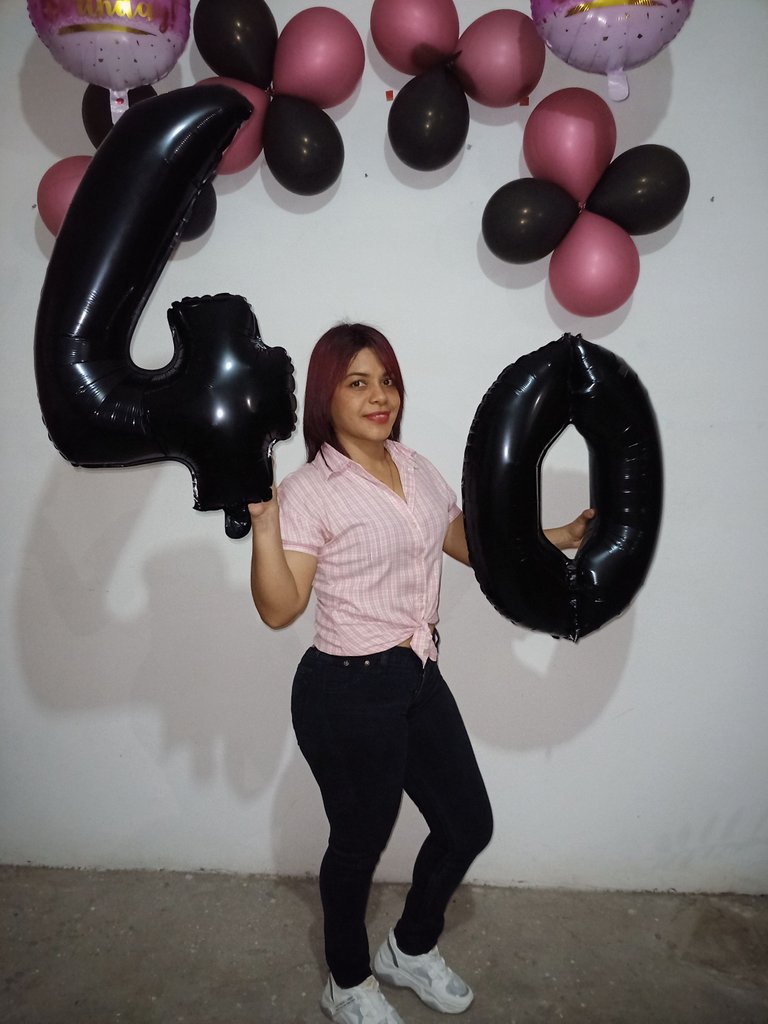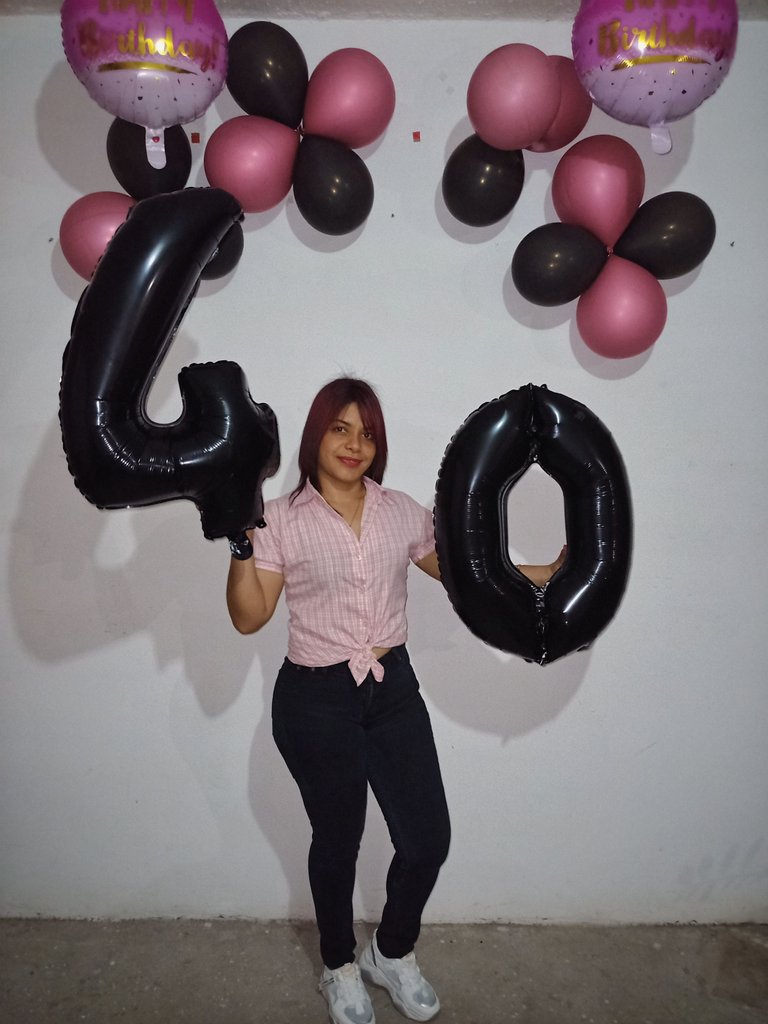 Ya aquí estábamos reunidos todos para cantar cumpleaños.
Already here we were all gathered to sing birthdays.
Debo admitir que fue una gran noche, estar reunida con personas a las cuales tenía mucho tiempo sin ver y hablar me hizo sentir muy feliz, extrañaba a mis amigos y compartir con ellos y más en el cumpleaños de mi mamá, tanto mi mamá como nosotros quedamos muy felices de haber compartido esa noche, espero que se repita❤️
I must admit that it was a great night, being together with people whom I had not seen and talked to for a long time made me feel very happy, I missed my friends and shared with them and more on my mother's birthday, both my mother and us. We are very happy to have shared that night, I hope it will be repeated❤️
---
---