A Quick Artwork Of A Ballerina <3


I was just lying in bed and thinking of scribbling something. Just a quick one would suffice for as long as I'm able to create an output of my thoughts. So, I took out my small sketchbook, oil pastel and some tissue.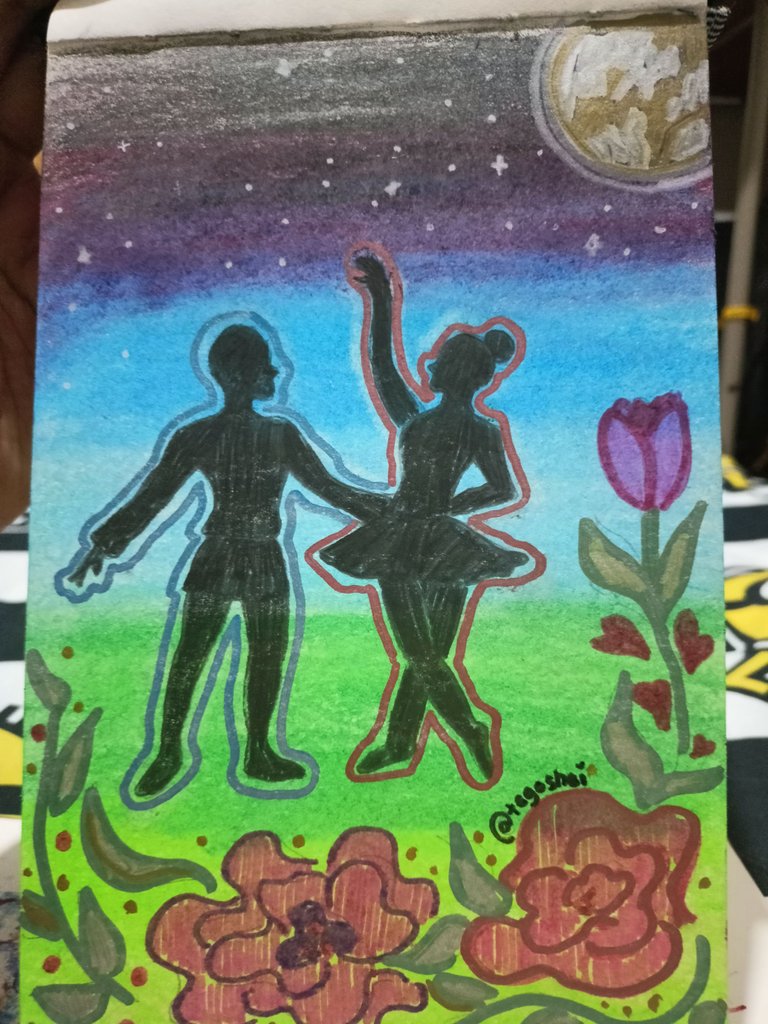 At first, I didn't know what to draw so, I just prepared the materials I would need and planned to use.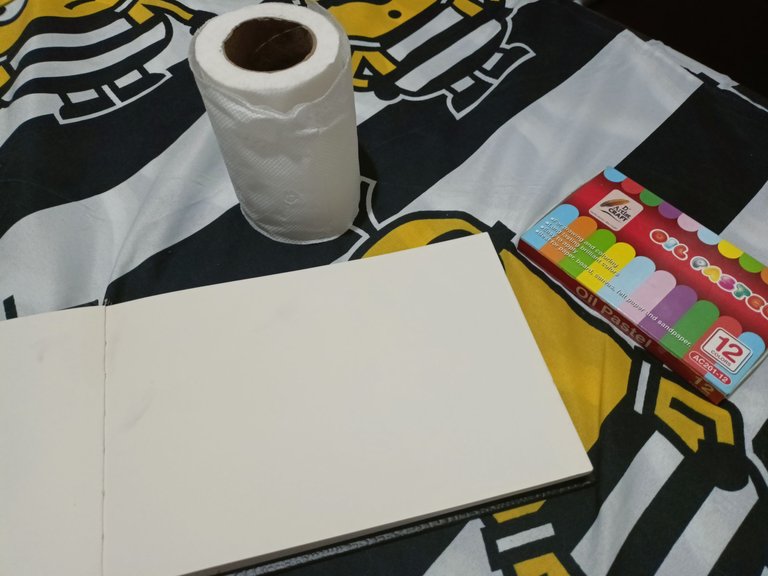 I've been meaning to use this oil pastel for a while now. I wanted to use them as background. This oil pastel is quite old, I think I had it when I was a student... But I don't usually use because they can be messy and I don't really know how to use them, so background it is!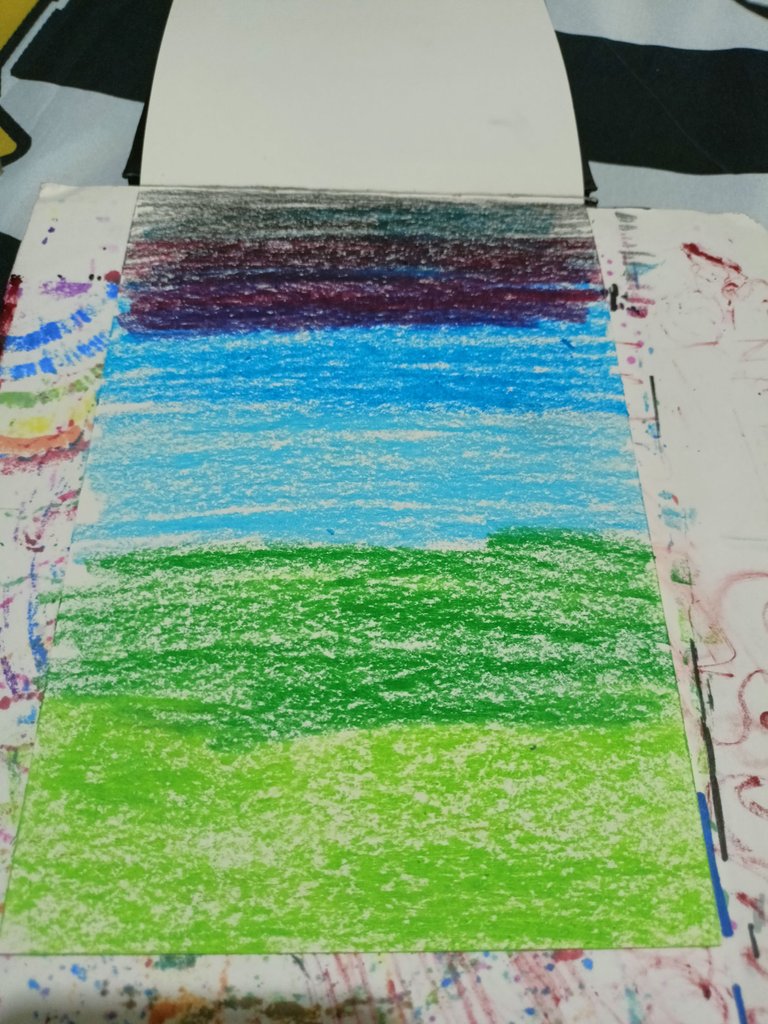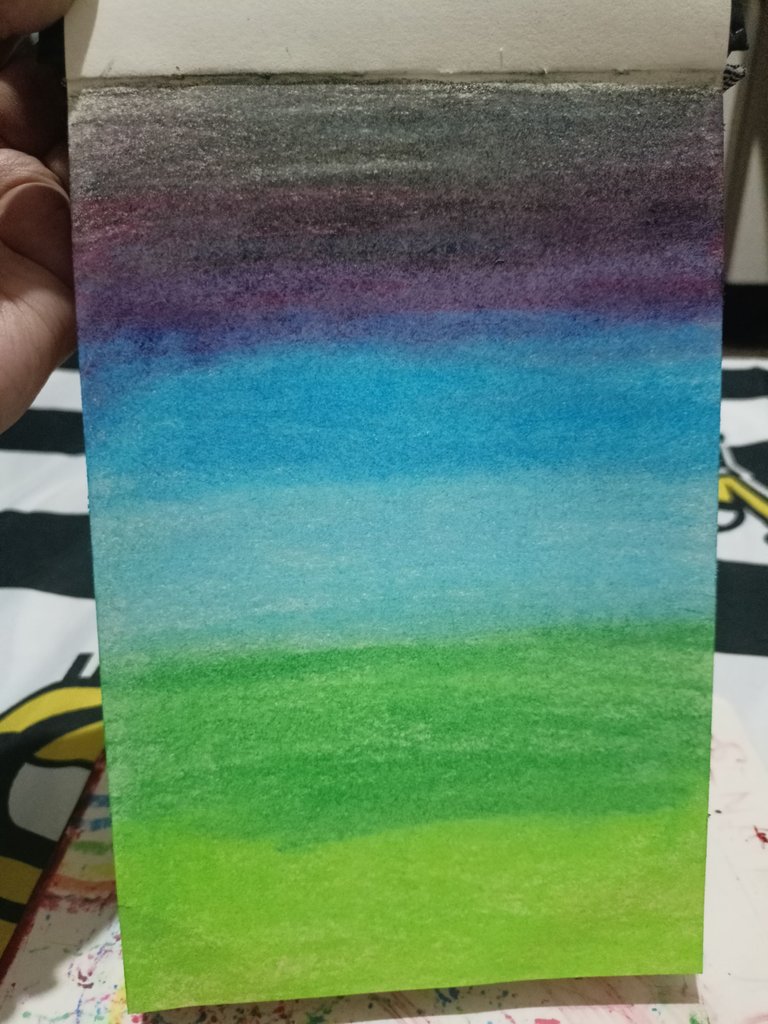 I smoothen it with some tissue. They don't really blend well, but I've seen some videos of artists utilizing oil pastel, and they blended pretty well. Maybe a better quality oil pastel would be great... I'll purchase some next time. Haha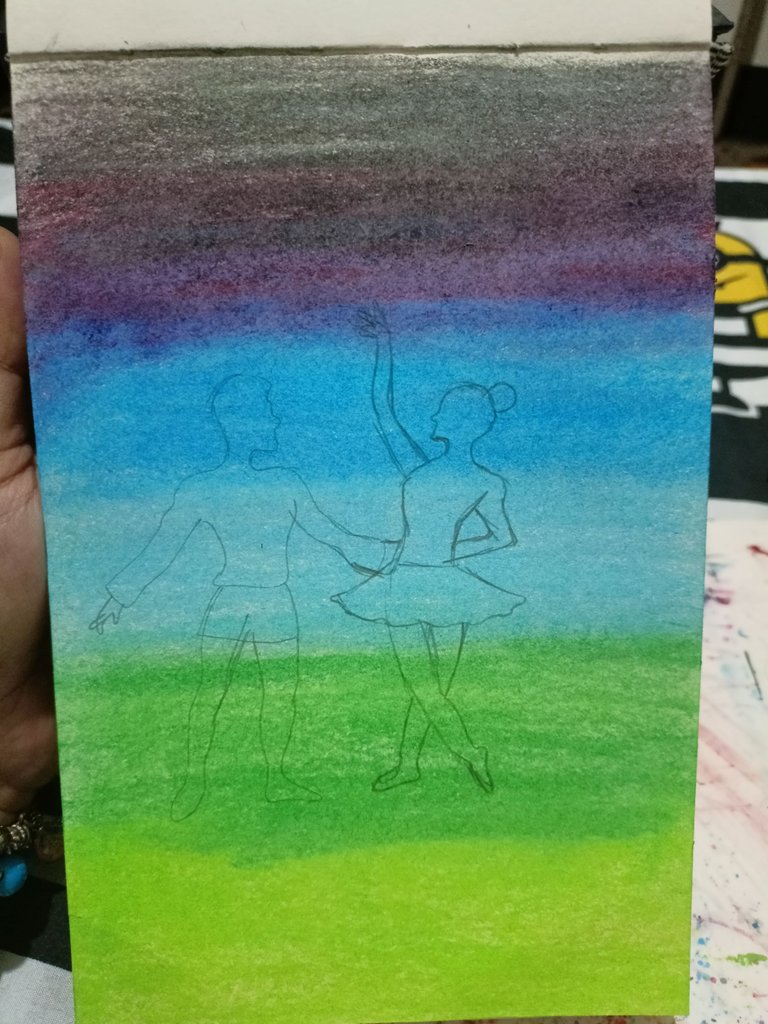 After looking at the background, I decided on the main subject of my drawing. I decided to draw a silhouette of a ballerina and her partner.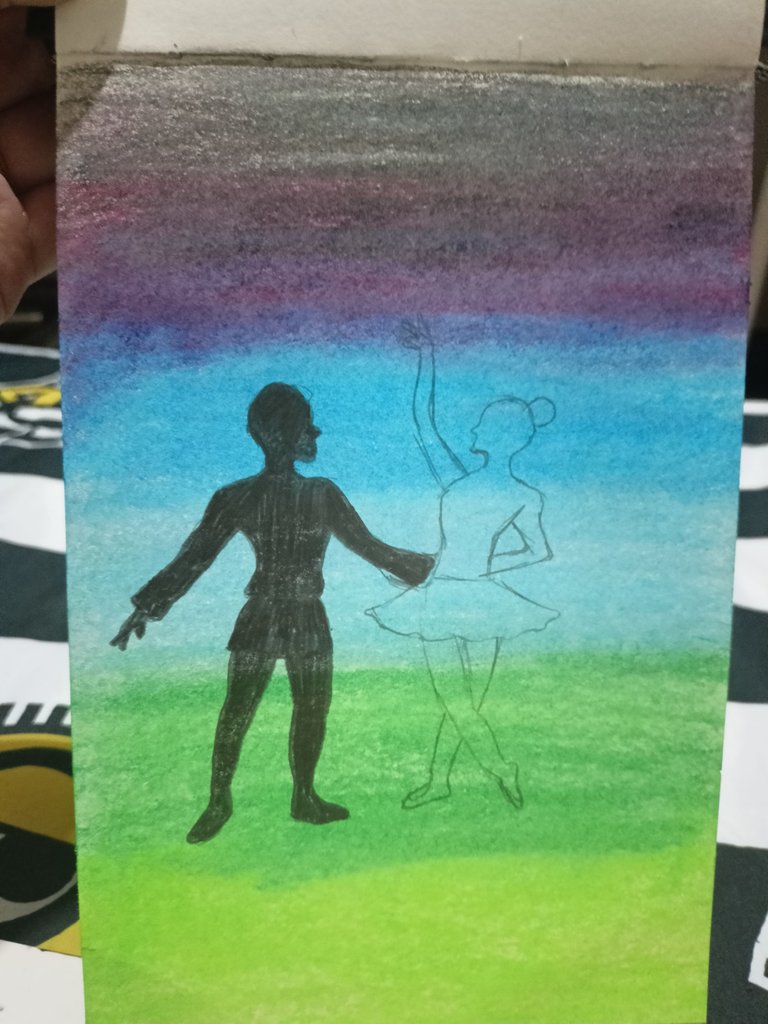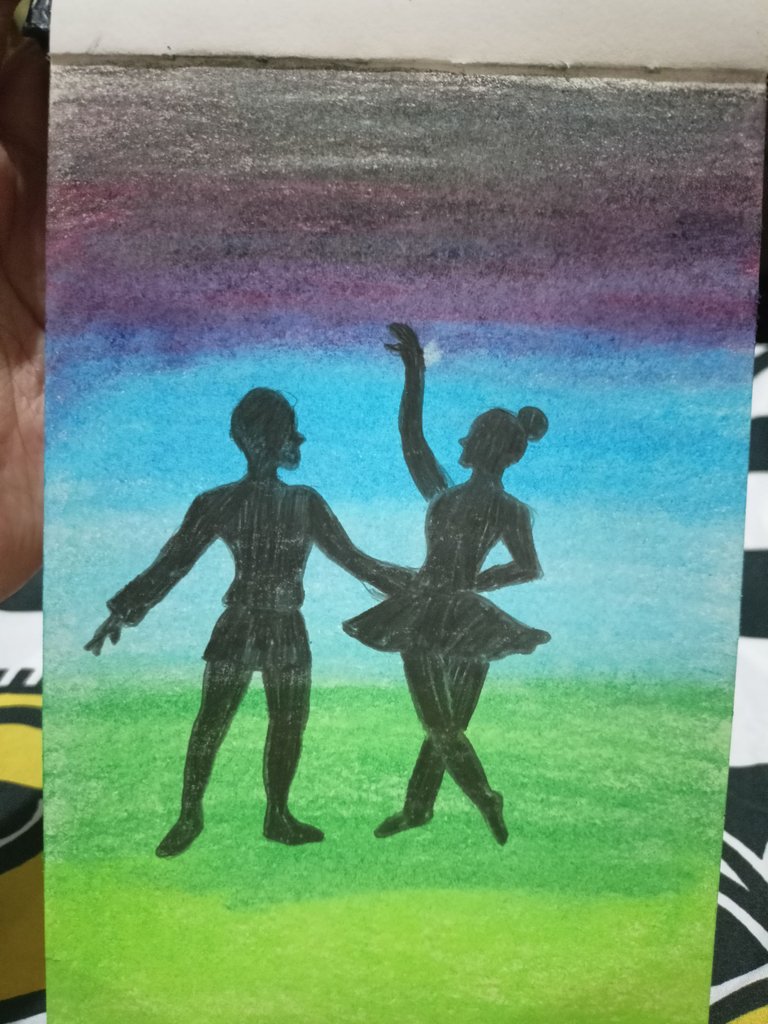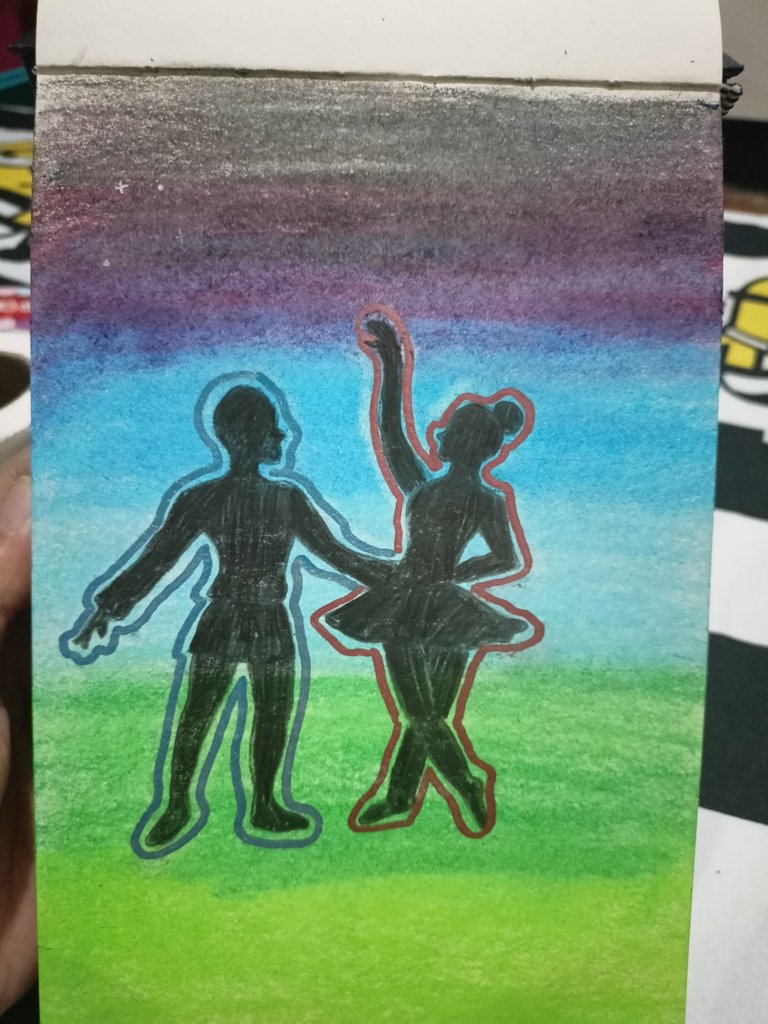 I just used 4B pencil on the silhouette. After that, I thought the artwork is so bare and plain, so I took some markers from the organizer beside my bed. And scribbled stuff on the whole page.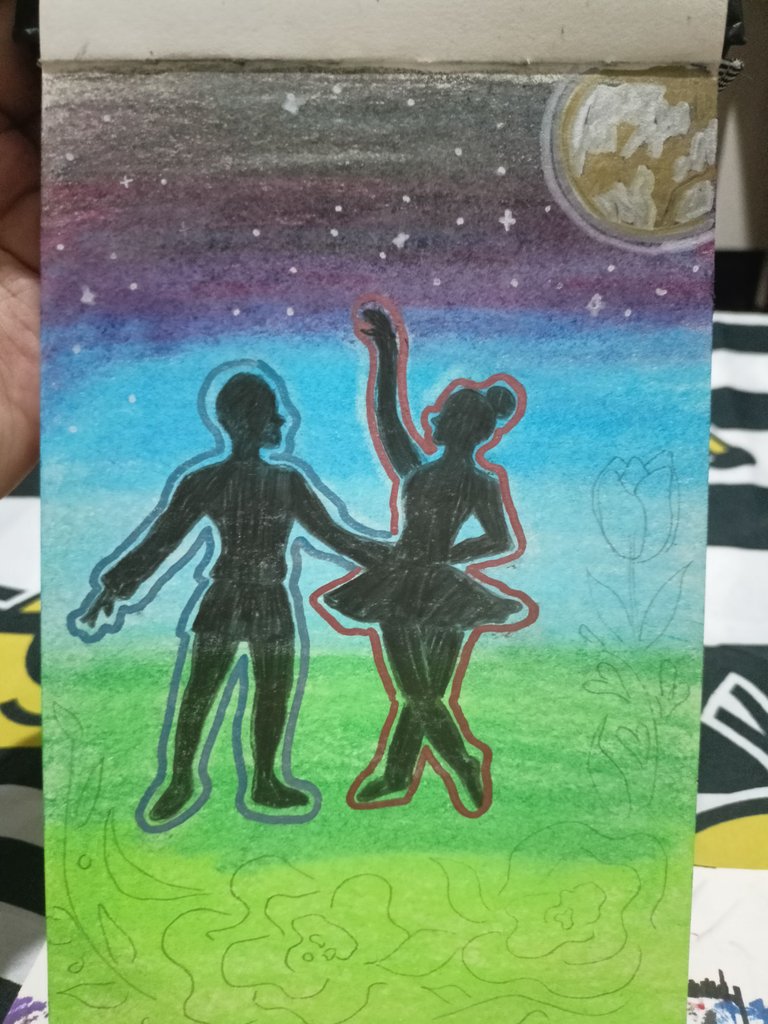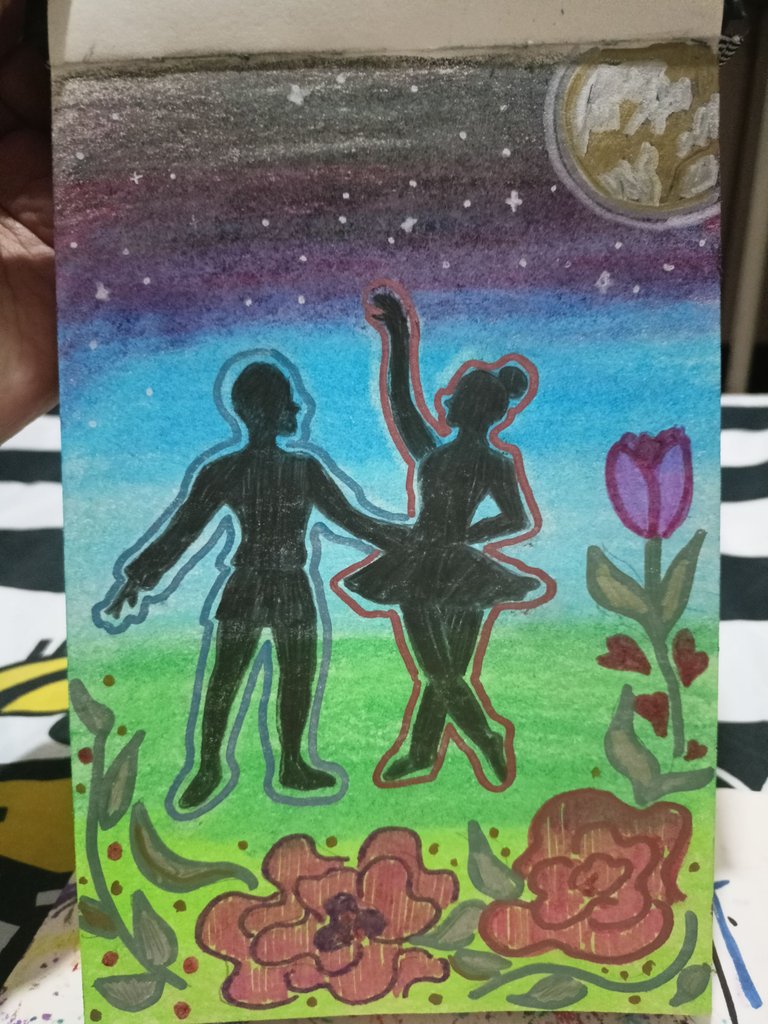 I just drew the night sky above... Because I'm obsessed with the moon, so there it is! I also scribbled random flowers to fill in the space below. It looks cute, doesn't it?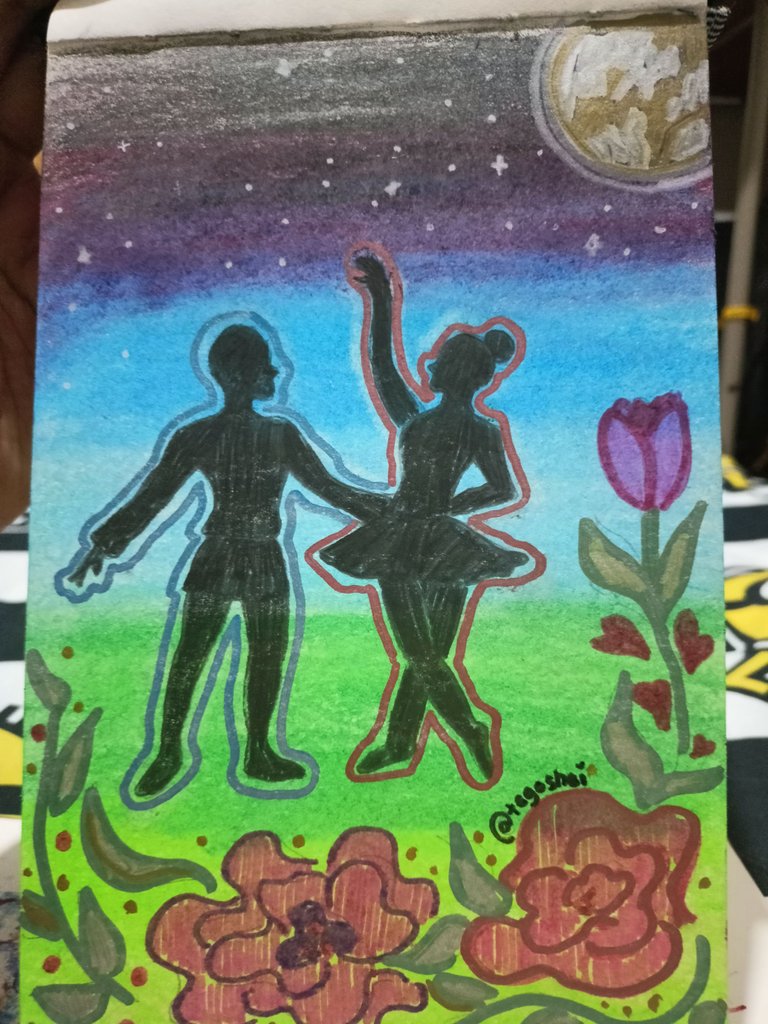 Lastly, I wrote my username and it's done.
It's just a simple and quick artwork I did while on bed. I like days like this, when I just lazily rest and draw. It's Monday again from tomorrow, so it's back to work. I'll try to find time to draw within the week. 😍
I'll end this post here. Thanks a bunch and see you around! 🪷😘🥰
---
---