Decided to Study these Languages [日本語 and 한글]
It's been a while since I actually studied some languages. I used to self-study Japanese in the past, but I didn't really focus on it that much. Perhaps, my listening skill is much better than my speaking, reading and writing because I always watch Japanese anime using the original audio but with English subtitles. Of course, it's not enough. Hahaha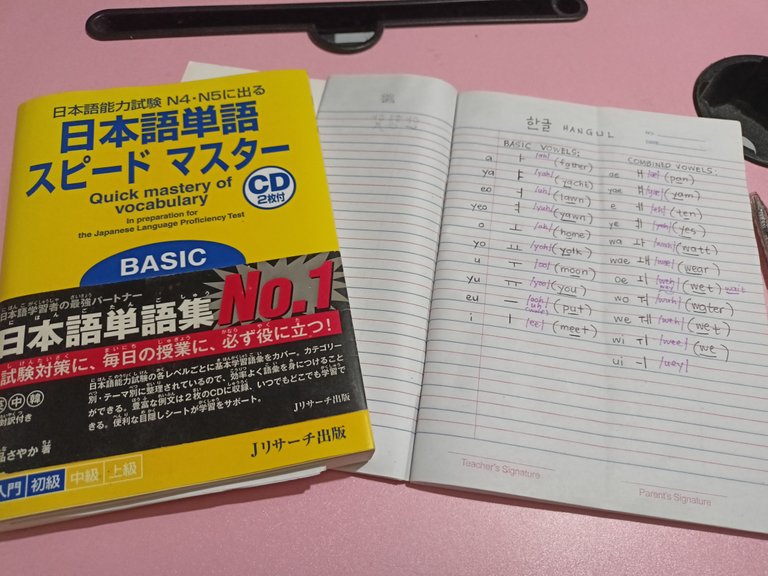 This book was gifted to me by a Japanese friend, but actually, I rarely opened it. I barely even finished reading the second chapter. I'm the worst😂😂😂 but, I want to challenge myself again.
I usually sleep pretty late and just stare at nothingness, so I thought, why not make use of this time to learn some languages. Yes, languages...
Recently, I'm kind of interested in learning Korean. Well, I'm not a K-drama fan but I do listen to some Korean songs and read some Korean webtoons. A few days back, I tried learning their writing system first.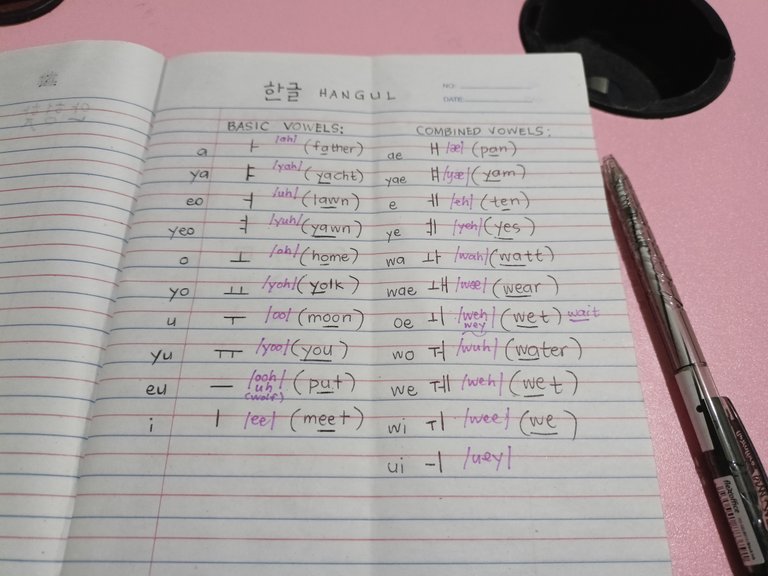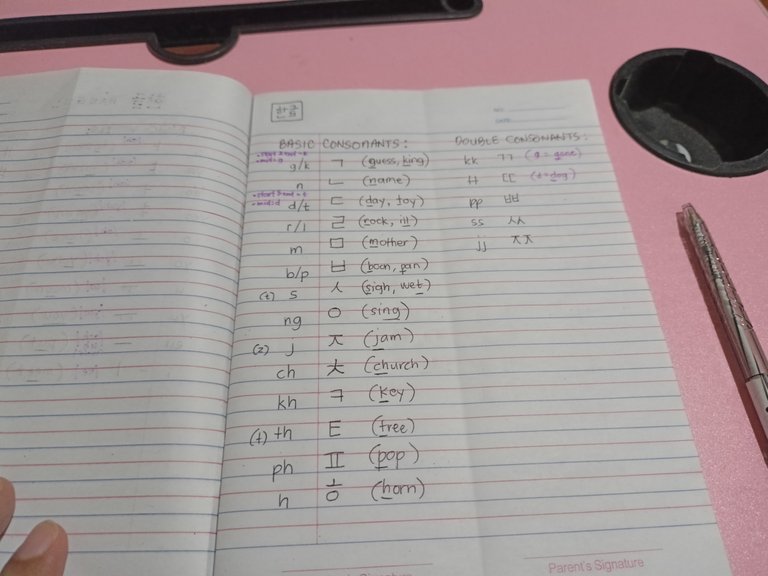 I haven't really mastered them, but I'm trying to at least familiarize them. One thing I notice though is that they have a loooot of vowels. And I find it difficult to pronounce them.
Luckily, when I checked the book my friend gave me, there are also Korean translations in every lesson, so it's easier to study both languages at the same time. Take a look at this page.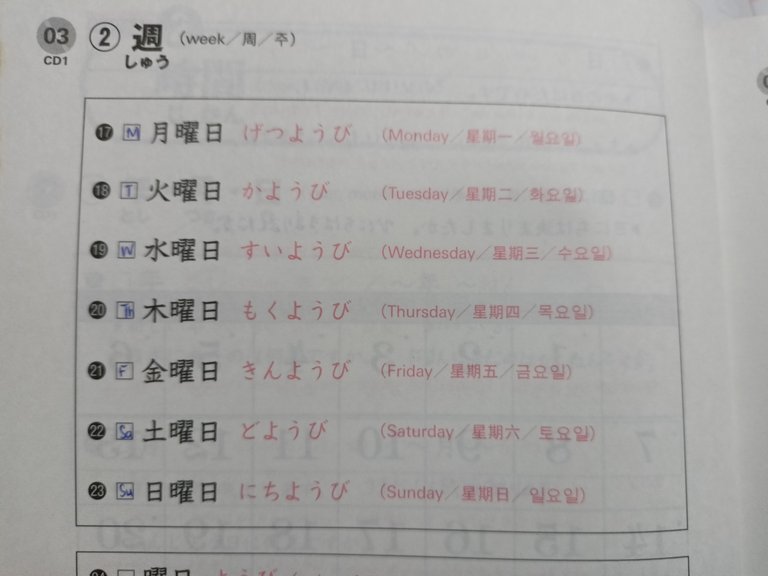 There are English, (maybe) Chinese and Korean translations. It's truly an advantage. While learning Korean, I can somehow refresh the Japanese topics or lessons I've learned in the past.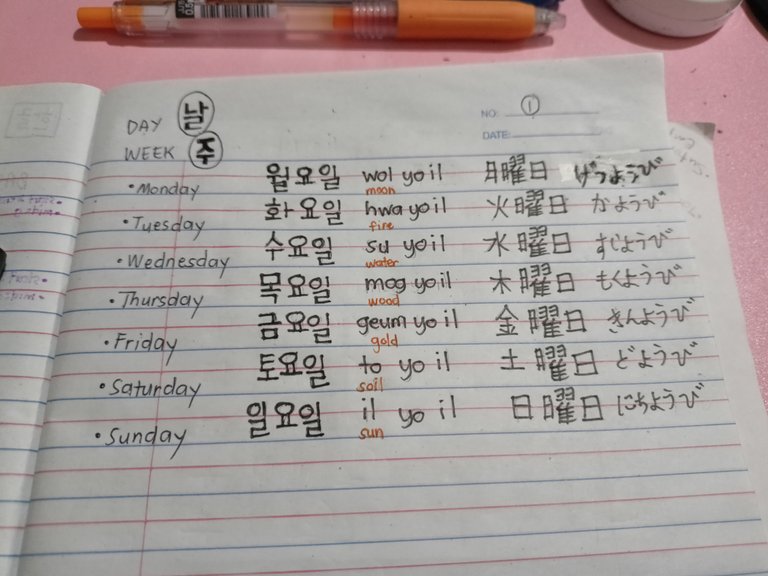 When it comes to studying, I learn much easier by writing. So, while reading the book, I take down notes and search for other information online or through apps.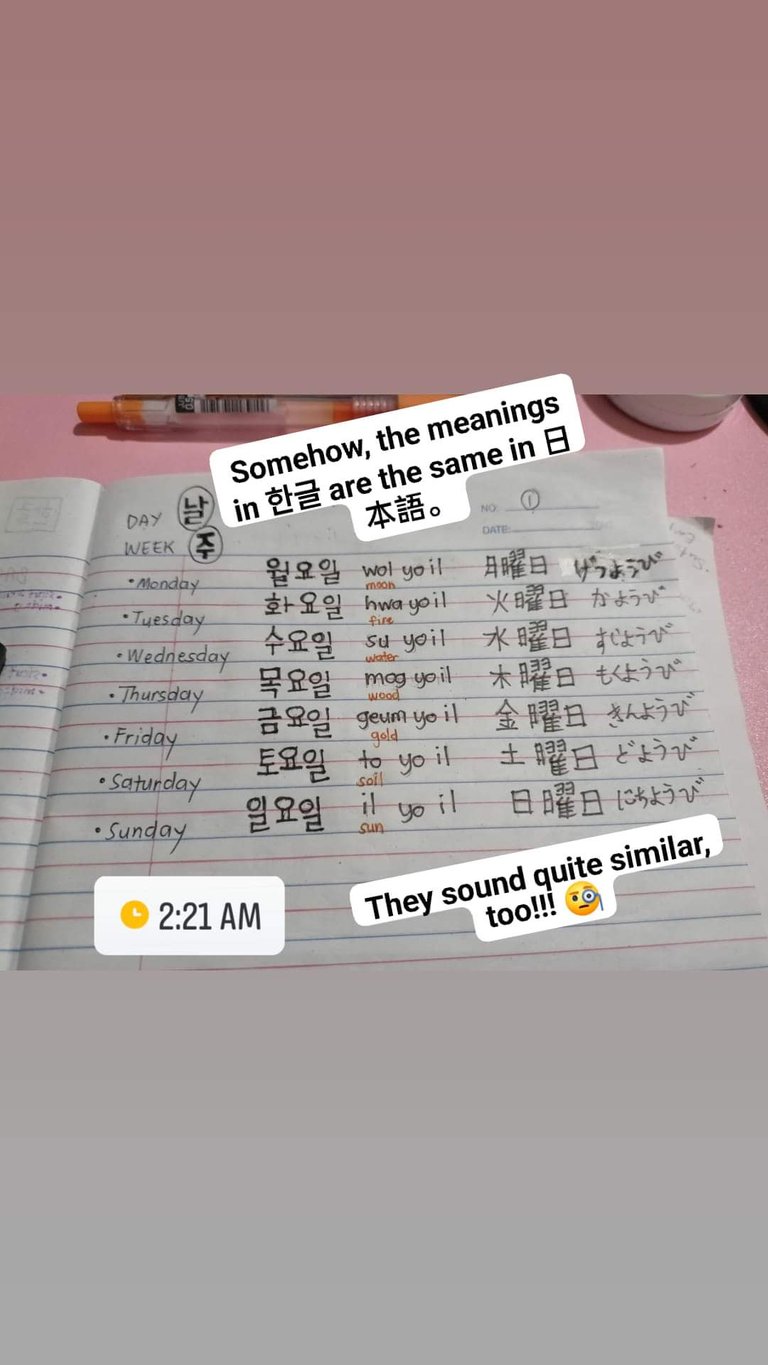 This is my FB story a while ago. And I found another advantage... Korean and Japanese are quite similar!!! I know that their word order is the same, but some words are pretty similar, too!!!
Take for example the Korean and Japanese word for MONDAY. In Korean, it's written as 월요일 and 月曜日 in Japanese. "Wol - 월" and "Getsu - 月" both mean "moon" in English. The same goes for the others.
In addition, the first syllables in Wednesday, Thursday and Saturday in Korean and Japanese sound pretty similar to each other. They're su - sui, mog - moku and to - do, respectively. Because of this, it's easier for me to remember because I'm already quite familiar with the Japanese terms. 😁 Well, this is just for the days of the week... I wonder if there will be more similarities as I go further.
As for smartphone apps, here are what I use.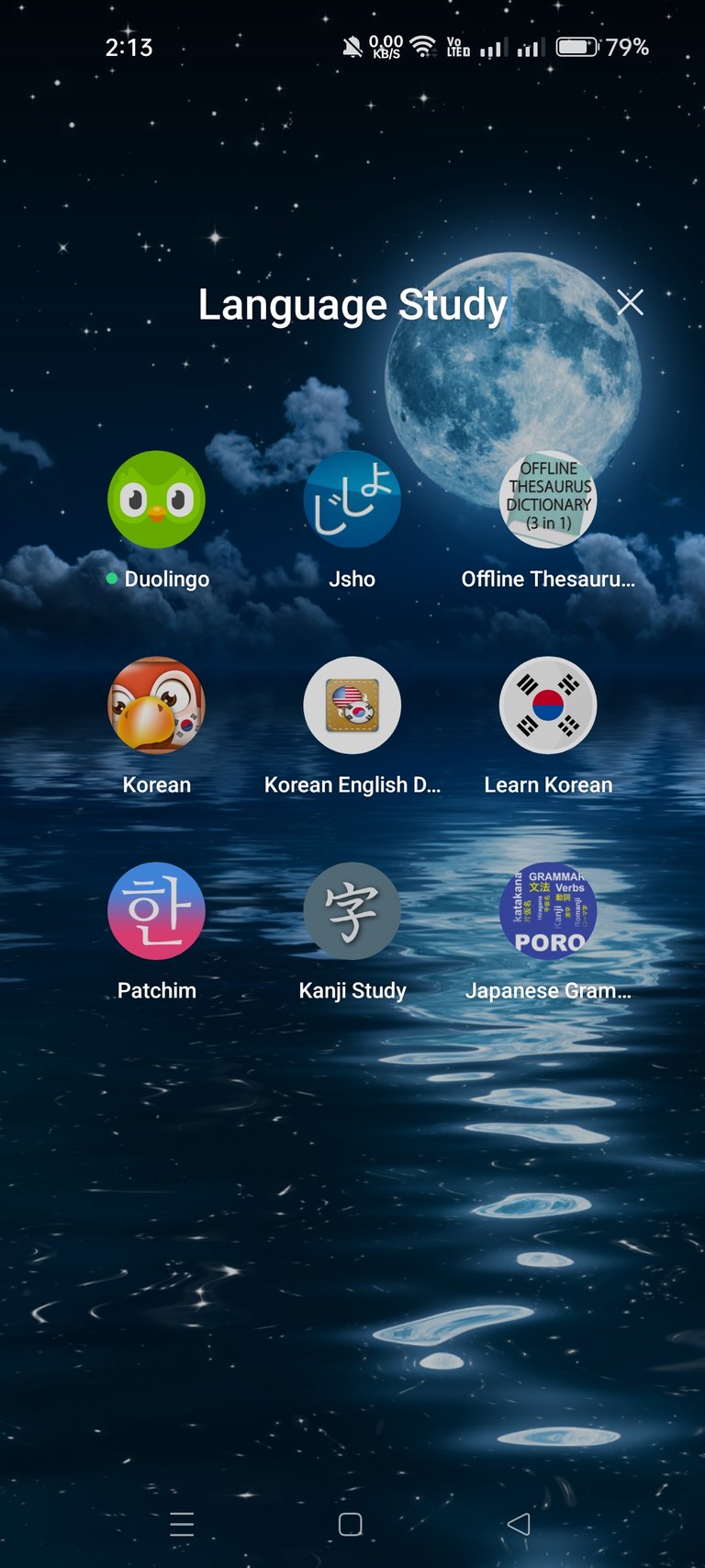 I hope I can continue learning these languages in the days to come. I'm not sure how long I'm going to last this time, but I'll keep at it as much as I can.
I'll try to share about my progress, too... Thanks for checking this post. I'll try to go to bed since it's almost 3AM now. Hahaha

---
---