It's 11.11 (Pocky/Pepero Day, Daiso's Gift, Tegoshi and other celebrants...)
HAPPY PEPERO or POCKY DAY!

It's November 11 or 11.11 which is considered "Pocky Day" in Japan and "Pepero Day" in Korea. I didn't know these days existed until I started teaching at an English Academy years ago.

Most of my students were Koreans since it was a Korean English academy, but we also had a number of Japanese students. I was surprised back then because my students gave me Pepero or Pocky and greeting me with "Happy Pepero/Pocky Day!"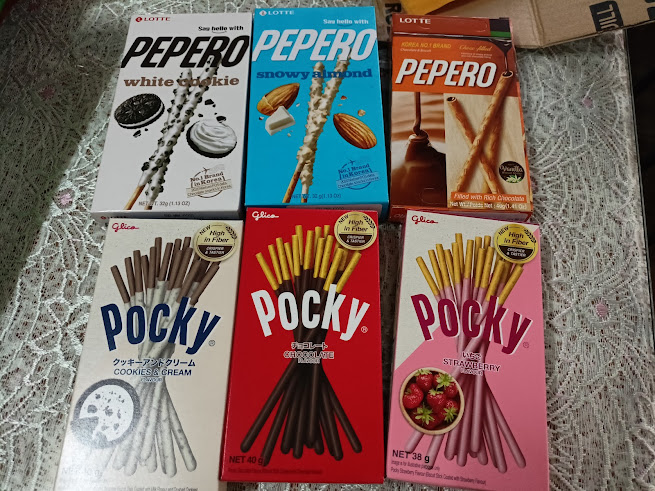 My stock ran out, but papa went grocery shopping the other day, so I was able to have these!!! <3 They're some of my favorite snack, and I like how they got a variety of flavors.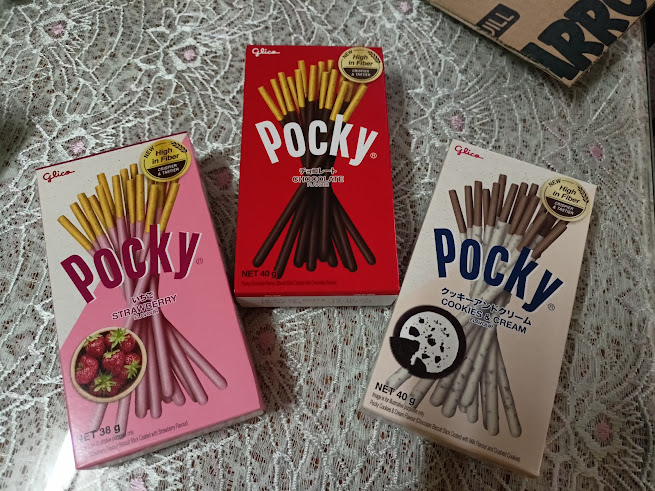 I remember how rare "Pocky" was years ago. It wasn't very popular back then, so whenever my bestie and I see some boxes available, we tend to buy some and eat them while commuting home.
Pepero is Korea's Pocky and it has more variations. Last time, I got choco almond and crunchy flavors, too.
The reason why November 11 is called Pepero/Pocky Day is that these yummy sticks look like the number's 11.11. In Korea, Pepero day is somewhat likened to Valentine's Day.
In the past, I usually have one box of these in one sitting, but I don't do it anymore. I just get a couple sticks for dessert or whenever I need some glucose. So, these 6 boxes I have would last me quite a while.
hahahah
Anyway,
Happy Pepero or Pocky Day everyone!!!
EARLY GIFT from DAISO??

My family and I usually buy stuff from Daiso. It's a 100-yen shop from Japan, but the one here in my place starts from Php88 which is more than a hundred yen. Anyway, they have really nice products, but we usually buy Arashi's snacks, some tea and basic stuff mostly for the kitchen.

We're somehow regulars there and the staff are very friendly to us maybe because they're already quite familiar... and last time, they suddenly gave this to us.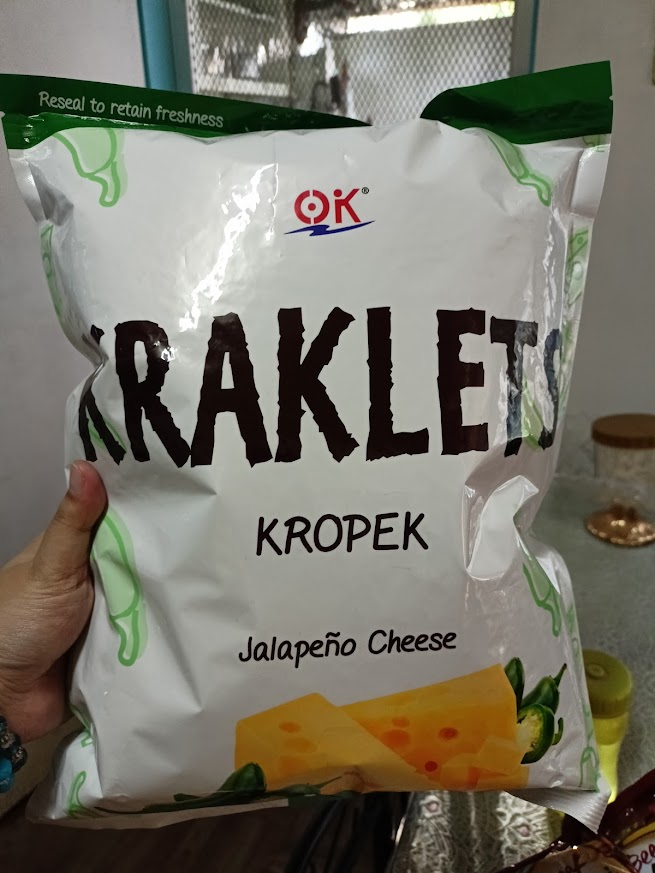 It's a really huge bag of Jalapeño Cheese kropek!!! We haven't tried it yet, but we're going to have some on our movie night. We had to buy mama some shrimp kropek though, since she can't handle spicy food.
haha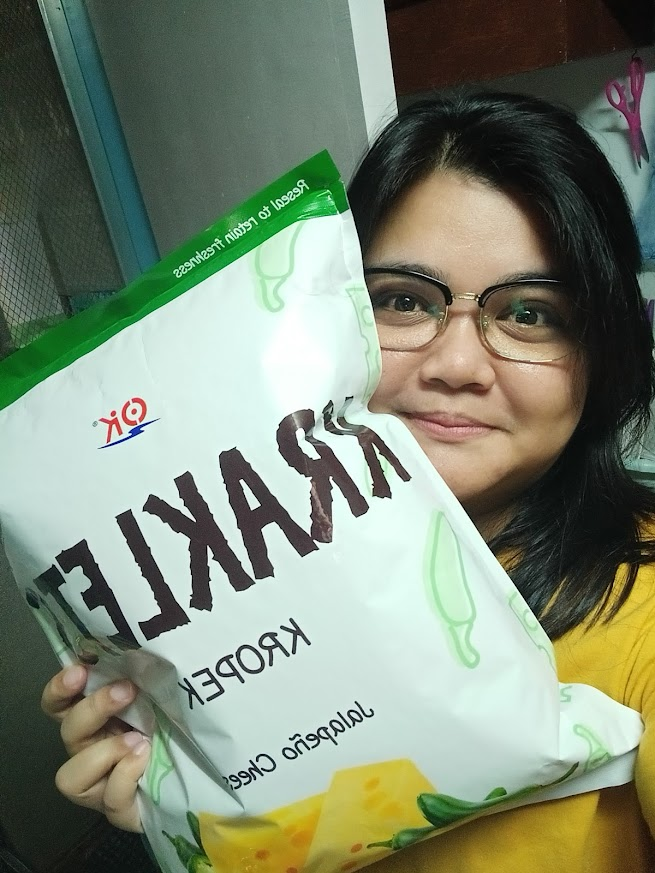 Look how big it is! I already have a huge head, but it's much bigger!
hahaha
Not complaining, though... Thanks for this, DAISO! <3
Happy Birthday Tegoshi Yuya, Roronoa Zoro and Jiraiya-sensei



November 11 is also the birthday of my favorite singer and former idol, Tegoshi Yuya, Zoro of One Piece and Jiraiya-sensei of Naruto. I had to mention them since they're my favorites and they happen to have the same birthday. hahaha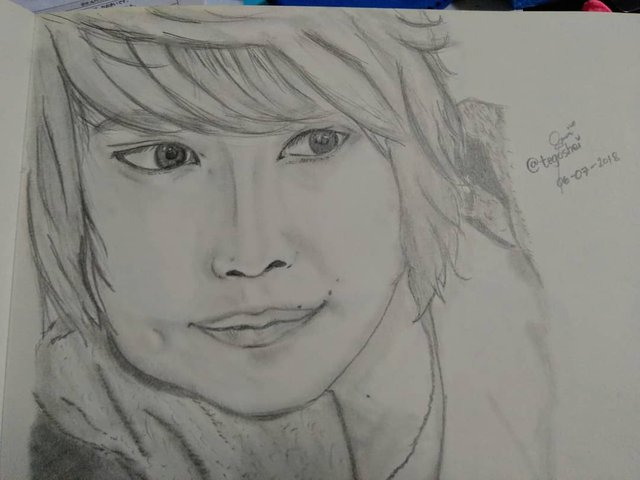 Here's a Tegoshi fanart I made before. When I was younger, I used to really celebrate his birthday by buying a birthday cake or getting some merch from fellow fangirls who were also celebrating his birthday. hahaha It's fun to reminisce those crazy days!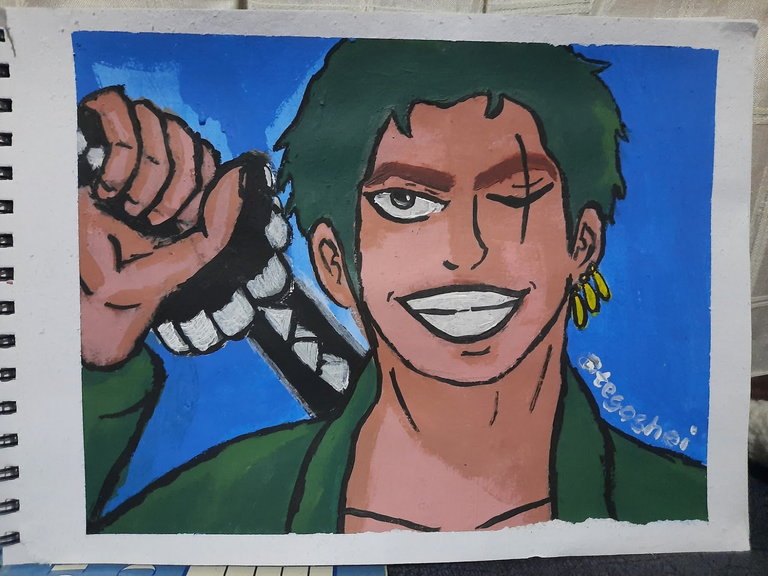 A Zoro fanart I made before. He's my fave One Piece character! I just love how cool and serious he is, but unexpectedly has no sense of direction. I guess, even anime characters can't be perfect. lol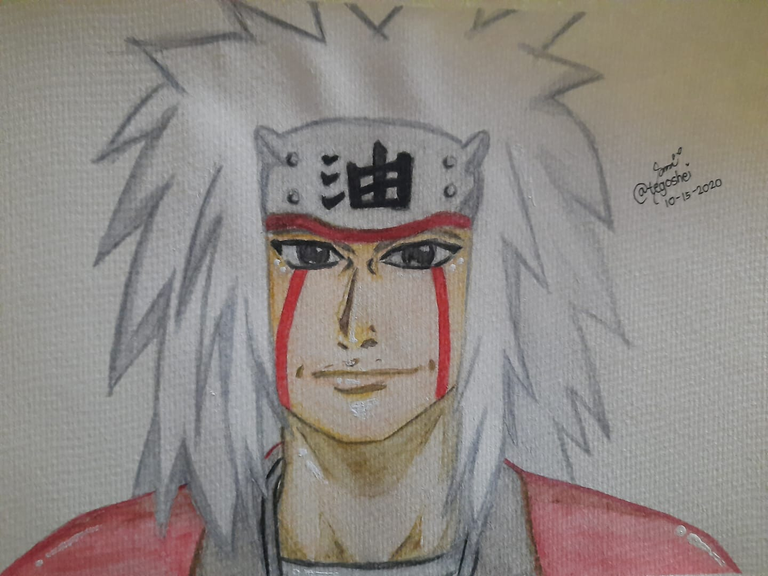 Lastly, here's my Jiraiya-sensei fanart. And yes, aside from Kakashi and Gaara, he's my favorite Naruto character. It's just sad that he died in the anime, but he's really one of the most interesting characters in the series.


---
Anyway, what an interesting day 11.11 is... Mama and I would try to make a non-bake cake later... but it's our first time, so I don't know how it would turn out. We'll see... I'll end this post for now. See you around!!! <3





---
---