The P-pop KINGS are BACK!!! GENTO (by SB19) is Very FILIPINO!!!! <3 [Let's Digest the Song and MV...]
THE PPOP KINGS ARE BACK!!!!

The newest music era of the P-pop (Philippine Pop) group, SB19, has officially started.

Last month, they released a trailer of their newest era PAGTATAG! which means to establish. It's a continuation of the previous era PAGSIBOL meaning to sprout.

Their music eras tell various stories. They're representations of the group's journey. Pagsibol was merely the beginning of their journey and this new era Pagtatag is their way of being more established. It strengthens what they have started in the previous era... this is where they're going to create a stronger foundation to get to their destination.

Following the trailer last month, they finally released the first song for the current music era last May 19 and it's entitled "GENTO".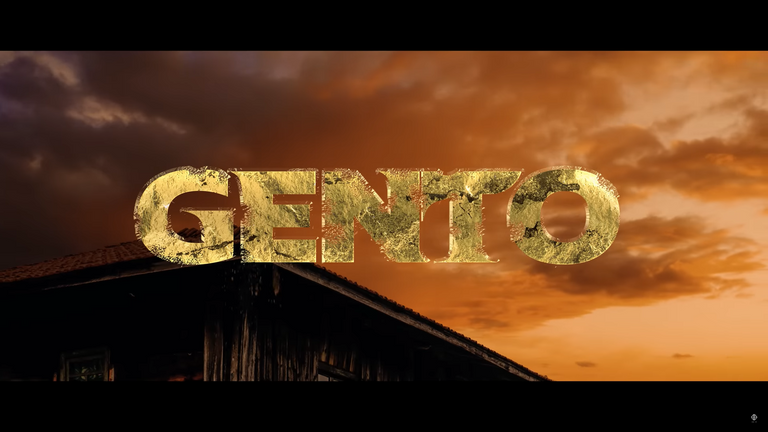 GENTO is a wordplay of the word "ganito" meaning "like this" and "ginto" which means "gold".

Before I share my thoughts of the music, music video and the reason why I thought it's very Filipino, I'd like you to watch their music video first. You may turn on the subtitles in English... enjoy the music, then let's talk. :)



VIDEO SOURCE
The song and the music video actually have satirical lyrics and representations which reflects SB19's journey as well as any Filipino may have gone through. Aside from that, there are a lot of references based on Filipino culture and subculture... and since there are a lot of foreign members here, I'd like to explain some points and share my views.
Although the music itself is entertaining and the visuals are amazingly epic, I thought people would appreciate it more if they know some stuff related to Filipinos and the Philippines.
Let's start!!!
The photos I use in this post are screenshots I took from the music video.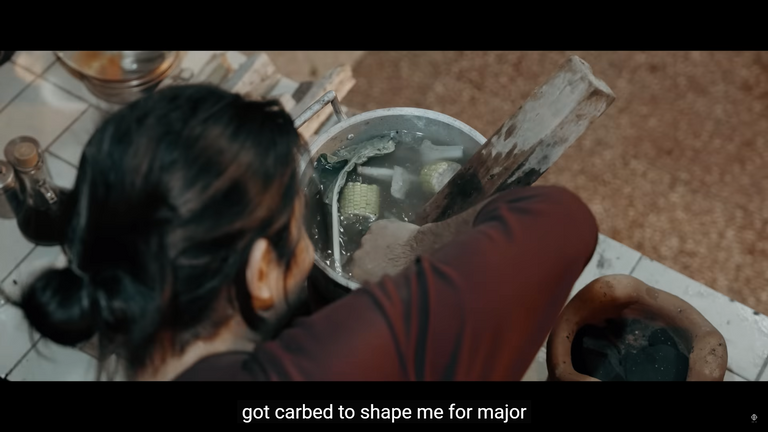 In the first verse, you can see Pablo cooking something using wood which is pretty common in the Philippines. Though we don't use wood to stir, but the cooking style is a traditional style of cooking in the Philippines... and some people in the countryside still do so.

In addition, the ingredients he used are ingredients for "Nilaga" which is a traditional meat stew or soup in the Philippines. There is also a Filipino proverb which says Pag may tiyaga, may nilaga. This proverb means that if you work hard, you'll definitely get some results.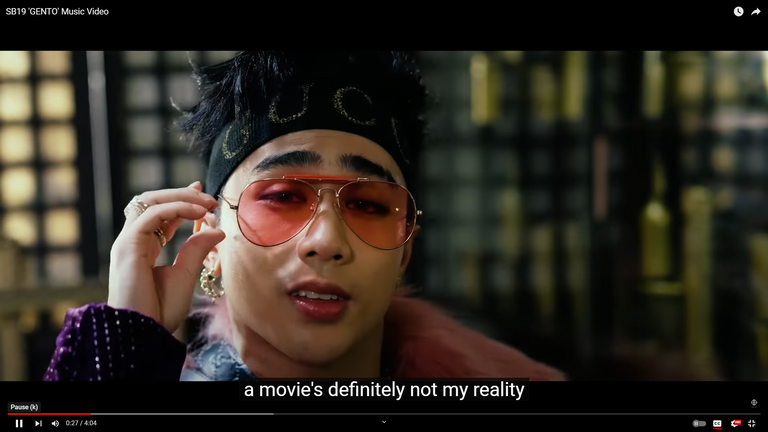 In the second verse, Josh rapped these lines:

Look at me, tell me what you see
All Gucci? But the real question is "Who's really me?"
A movie's definitely not my reality
'Cause you see "Marumi, marumi, marumi"
Ewww, kadiri
A lot of people are influenced by what they see on social media. They set those stuff as standards, but in reality, they might not really be the case. It's sad how people feel depressed or lose their self-esteem because they compare themselves to the standards of society... but everyone experiences the darker side of the moon.

As I interpret this, I think they're calling out the hypocrisy of people... it's when they put others down while hiding their dark side. It's indeed really "marumi" (filthy) and "kadiri" (disgusting).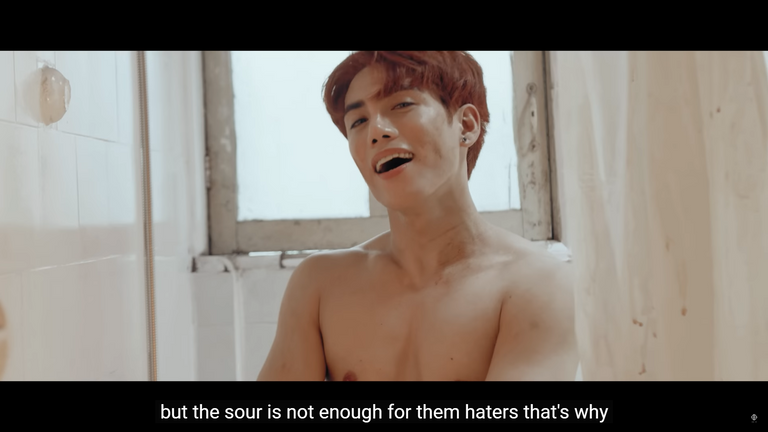 I know a lot of fans got crazy when Stell did some fanservice for this video, but let's focus on the lyrics. hahaha

Yeah, I'm gonna see you later
Pagkatapos kong mag-shower
Medyo ramdam ko na'ng power
Pero kulang pa sa sour mga hater kaya
This is actually kind of funny, but it does have some deep meaning. In the line "Medyo ramdam ko na'ng power" (I can somehow feel the power)..., the "power" mentioned is about "body odor". In the Philippines, we usually say "kili-kili power" which is a very sour odor from one's armpits. haha

That's also the reason why the next line went "Pero kulang pa sa sour mga hater kaya" (But the sour is not enough for them haters that's why). I believe what they wanted to imply here is the fact that no matter how hard you try, no matter how much you sweat to improve and show your best, haters are always gonna hate. It's never gonna be enough for them.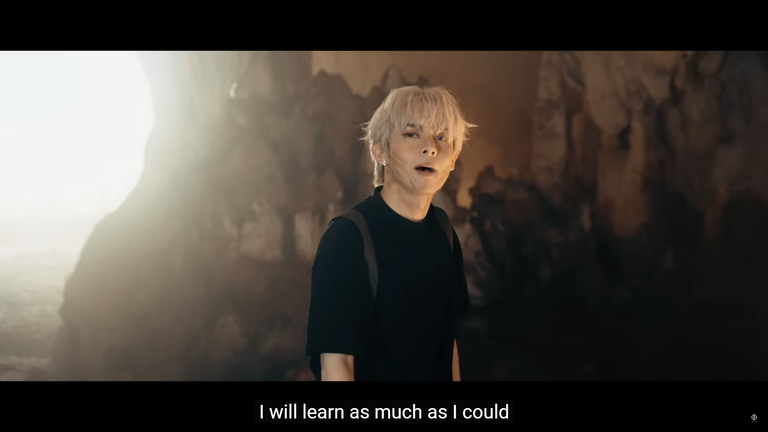 Justin's part is a continuation of what Stell sang in the previous verse. According to Justin's line:

Alamin ang mga bagay-bagay
'Di pwedeng anay sa'king bahay
Tahimik lang daw ang matibay
Pero 'pag tinopak talagang mag-iingay (Gento)
This verse implies how one should answer to criticisms.
You just have to learn as much as you can...
Don't welcome negativities...
Being silent is being resilient.
However, the last part said, "Pero 'pag tinopak talagang mag-iingay (Gento)" (But when frenzied surely will make noise (Like this)). I believe it makes sense. It's human nature to speak up for yourself as well. However, you have to do it in a way as suggested in the chorus:
Gento, gento
'Di 'to basta-basta bingo
Need mo makumpleto parang bento
Gento, ano, kaya mo?
Pilit na hinukay ang bumbunan
Makakita lang ng ginto, ginto
Kahit na wala pang hinto ciento por ciento
Bawat bitaw ko, mismo, 'eto kaya mo?
'Di ka basta-basta makakakita ng gento
Translation:
Like this, like this
This isn't instant like bingo
You need to have it all just like a bento
Like this, you think you can do it?
Kept digging inside my head
Just to find gold, gold
Even without rest, I still give a hundred percent
Just right, now, can you do this?
You just won't simply find something like this
The chorus contains some imagery which I find very interesting. First, they're comparing "bingo" and "bento". At first glance, you wouldn't really find a connection, but when you think about it, it does makes sense. Bingo represents something that we could achieve instantly... as long as you complete it. In contrast, bento (lunch box) is carefully made with all necessary food for a balanced diet. So to achieve balance in life, you have to carefully prepare yourself for it to fully enjoy it.

In order to achieve something, you have to think hard... give your 100% in everything. Even luck needs preparation. ;)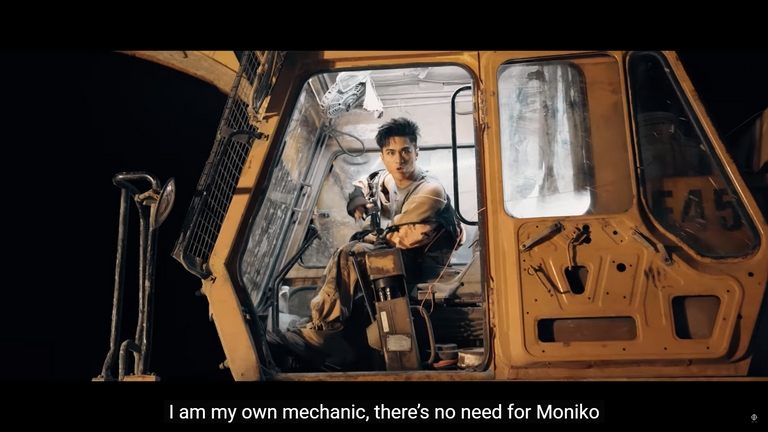 This rap part by Josh mentioned bits and pieces of Filipino subculture.

Darna - is a Filipino superhero who has to swallow a stone in order to transform.
"Minekaniko ni Moniko ang makina ng manika ni Monika." - Filipino tongue twister. (Moniko fixed the machine/engine of Monika's doll.)
In the song, he mentioned that he need not transform like Darna. I can run my own engine... He doesn't need Moniko to fix things because he can fix it himself. All the hardships that he's been through became his foundation. His stories became his storeys... (thus, the pile of blocks) so all the busybodies, gossips would no longer affect him.

A lot of people are easily affected with what they hear from others, but if you know yourself... if you have experienced failures and learned from them, then you can be stronger. It's not about you failing... it's about what you did after you failed. :)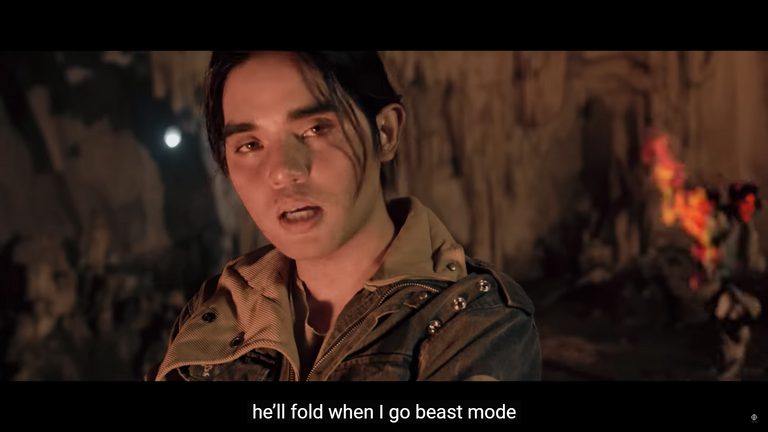 I love Pablo's rap especially in this part... it's soooo fast!
Anyway, there's a part when he said "Behind all the hidden sobs are my treasures of hardship" and even Mephisto folding when he goes beast mode. I believe this is how strong someone can be after overcoming a lot of hardships in life.

I can somehow relate to it. I've been through a lot when I was pretty young... so I believe it's one of the reasons why I could still continue moving forward today.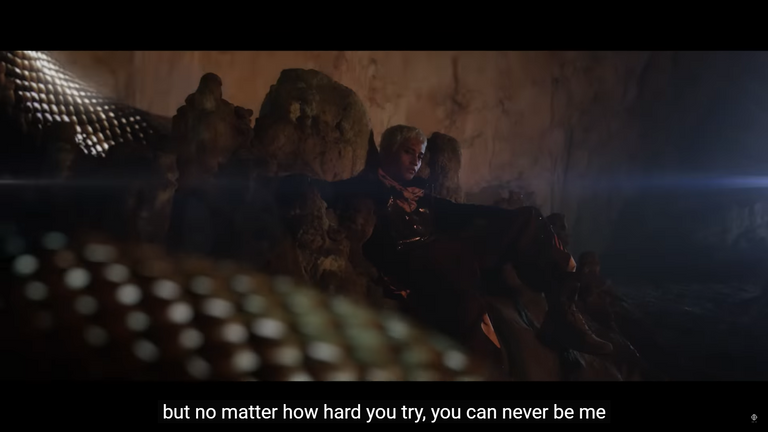 Ken and his low voice is LOVE. But more than that, I love the basketball and Kobe reference. Basketball is somehow a part of Filipino's life. But more than that, I like the last part when it said, "Ako ay galing sa lupa. Kahit pilitin mong hukayin, 'ding-hindi mo makukuha"

In the MV it's translated as "I came straight from the ground. No matter how hard you try, you can never be me." I guess it's an SB19 thing to constantly remind themselves where they came from... and that everyone is unique. Be yourself. Work hard, excel, but always keep your feet on the ground. ;)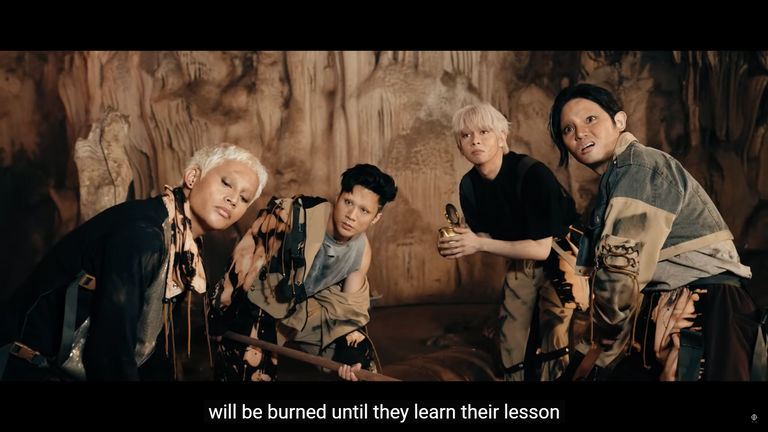 In this part of the MV and song, they used two Filipino idioms related to eyebrows.

Magtaas ng kilay (Raise one's eyebrows) - refers to doubting someone. It's kind of a negative culture in the Philippines, unfortunately. When someone achieve something, instead of praising them, some people tend to doubt them and question their achievements.
Magsunog ng kilay (Burn one's eyebrows) - refers to study very hard.
So the lyrics, "Lahat ng magtaas ng kilay. Susunugin ng matuto namang magnilay" is like teaching those who doubted them a lesson so they would learn and no longer doubt.


The group's leader Pablo wrote the lyrics of almost all their songs and I must say he's definitely great at it. He's able to give his point across in a humorous and creative way. As someone who enjoys writing, I find the lyrics of songs very important.

SB19 really set the bar much higher than before. They always come back stronger and I truly admire their passion for their craft. And yes, they produce their own music which made them even more admirable. They all started with raw talent... and where are they now???

As a fan and as a Filipino, I was, am and will always be proud of you. Keep it up! Good luck and enjoy your world tour this year, too!

This post is quite long, but I hope you enjoyed their music, my interpretation... and somehow learned about the Philippines through it. Thanks for reading! See you around! (^^,)/
---
---