Broches para el cabello [ ESP– ENG ]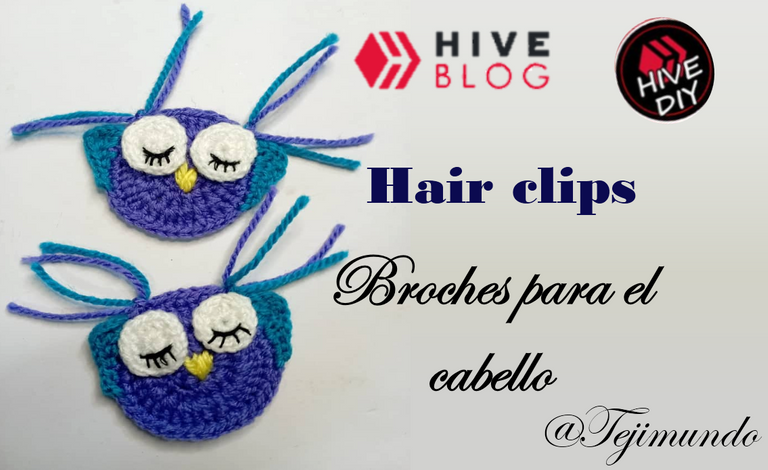 Hola mi querida comunidad Hive Diy, hoy quiero compartir con ustedes un hermoso trabajo que he hecho para una amiga muy querida y se trata de unos broches de ganchillo en forma de búho, realmente es súper fácil de hacer, ya que la base es en su mayoría círculos y si tienes un conocimiento básico en tejido de punto seguro que también lo puedes hacer y si eres de los que desconoces completamente el tema del tejido, te invito a que pases por mi canal para que veas como hacer círculos en crochet, la mayoría de apliques que utilizamos para nuestra ropa o para nuestro cabello está hecha a base de círculos, de allí podemos sacar perros, gatos, osos, vacas entre otros.
Hello my dear Hive Diy community, today I want to share with you a beautiful work that I have done for a very dear friend and it is a crochet brooches in the shape of an owl, it really is super easy to do, since the base is mostly circles and if you have a basic knowledge in knitting sure you can also do it and if you are one of those who are completely unfamiliar with the subject of knitting, I invite you to go through my channel to see how to make crochet circles, most of the appliques we use for our clothes or for our hair is made based on circles, from there we can get dogs, cats, bears, cows among others.
Materiales:
Mis materiales de trabajo fueron
Tijera
Lana de color blanco, morado, azul y amarillo
Hilo de coser negro y blanco
Silicona en barra
Aguja punta roma
Aguja de tejer 1,25
Yesquero o pistola de silicona
Broches para el cabello
Procedimiento:
Para comenzar a elaborar nuestros broches de búho lo primero que vamos a hacer es tomar nuestra lana de color morado y hacer un anillo mágico, una vez que tenemos el anillo mágico, probamos de que si funciona halando el hilo que quedo para la parte de atrás y procedemos a hacer tres cadenas, a partir de ahí elaboramos ocho puntos altos, apretamos nuestro trabajo halando el hilo de nuestro anillo mágico y cerramos nuestro tejido con un nudo deslizado.
Materials:
My working materials were.
Scissors
White, purple, blue, and yellow wool
Black and white sewing thread
Silicone stick
Blunt needle
Knitting needle 1.25
Tinder or silicone gun
Hair clips
Procedure:
To start making our owl brooches the first thing we are going to do is to take our purple yarn and make a magic ring, once we have the magic ring, we test if it works by pulling the yarn left for the back and proceed to make three chains, from there we make eight high stitches, we tighten our work by pulling the yarn of our magic ring and close our knitting with a slip knot.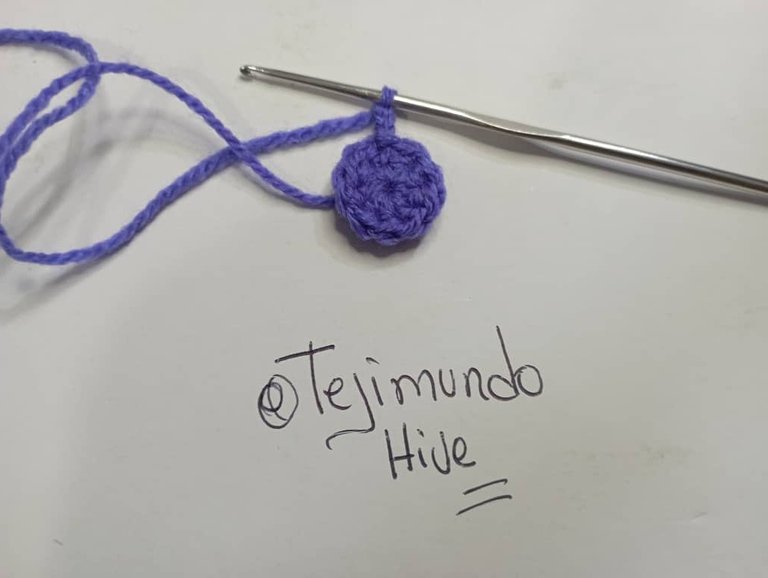 Para la segunda vuelta subimos con tres cadenas y vamos a realizar aumentos, el aumento quiere decir dos puntos dentro del mismo punto, entonces realizamos 8 aumentos de puntos altos para un total de 16 puntos altos, luego unimos y finalizamos con un punto deslizado.
For the second round we go up with three chains and we will make increases, the increase means two stitches within the same stitch, then we make 8 increases of high stitches for a total of 16 high stitches, then we join and finish with a slipped stitch.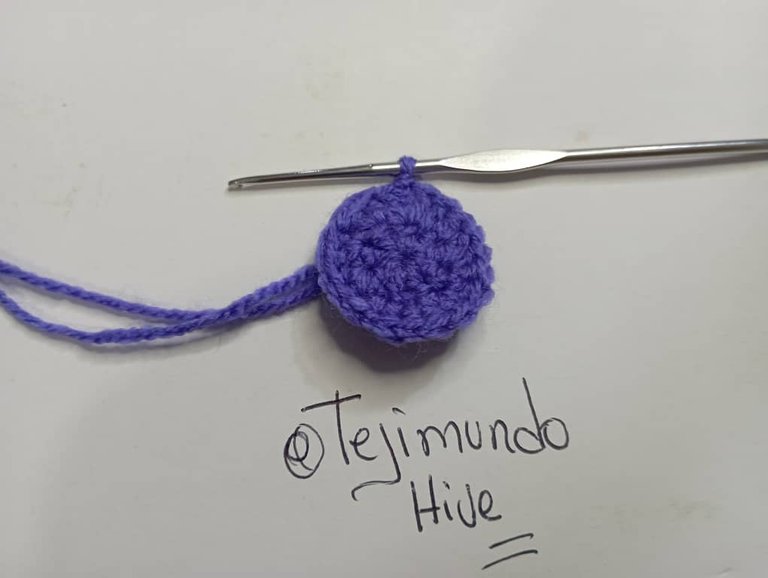 Para la tercera vuelta subimos nuevamente con tres cadenas, y volvemos a realizar aumentos , en esta ocasión realizamos 16 aumentos de puntos altos , para un total de 32 puntos altos, luego finalizamos nuevamente con un punto deslizado y para terminar nuestro círculo, vamos a realizar puntos bajos, un punto bajo en cada punto alto para un total de 32 puntos bajos, finalmente cerramos con nudo deslizado.
For the third round we go up again with three chains, and again we make increases, this time we make 16 increases of high stitches, for a total of 32 high stitches, then we finish again with a slip stitch and to finish our circle, we are going to make low stitches, one low stitch in each high stitch for a total of 32 low stitches, finally we close with a slip knot.
Una vez que tenemos nuestro primer círculo o círculo de base, procedemos a esconder los hilos con una aguja punta roma, este es un procedimiento muy importante porque si lo hacemos mal , podemos perder nuestro trabajo.
Once we have our first circle or base circle, we proceed to hide the threads with a blunt needle, this is a very important procedure because if we do it wrong, we can lose our work.
Vamos a elaborar los dos ojos de nuestro búho, para los ojos vamos a elaborar un círculo mágico, hacemos una cadena y hacemos ocho puntos bajos, cerramos y halamos nuestro hilo con un punto deslizado, luego subimos con una cadena y elaboramos 16 puntos bajos cerrados con un punto deslizado.
We are going to make the two eyes of our owl, for the eyes we are going to make a magic circle, we make a chain and we make eight low stitches, we close and pull our thread with a slipped stitch, then we go up with a chain and we make 16 low stitches closed with a slipped stitch.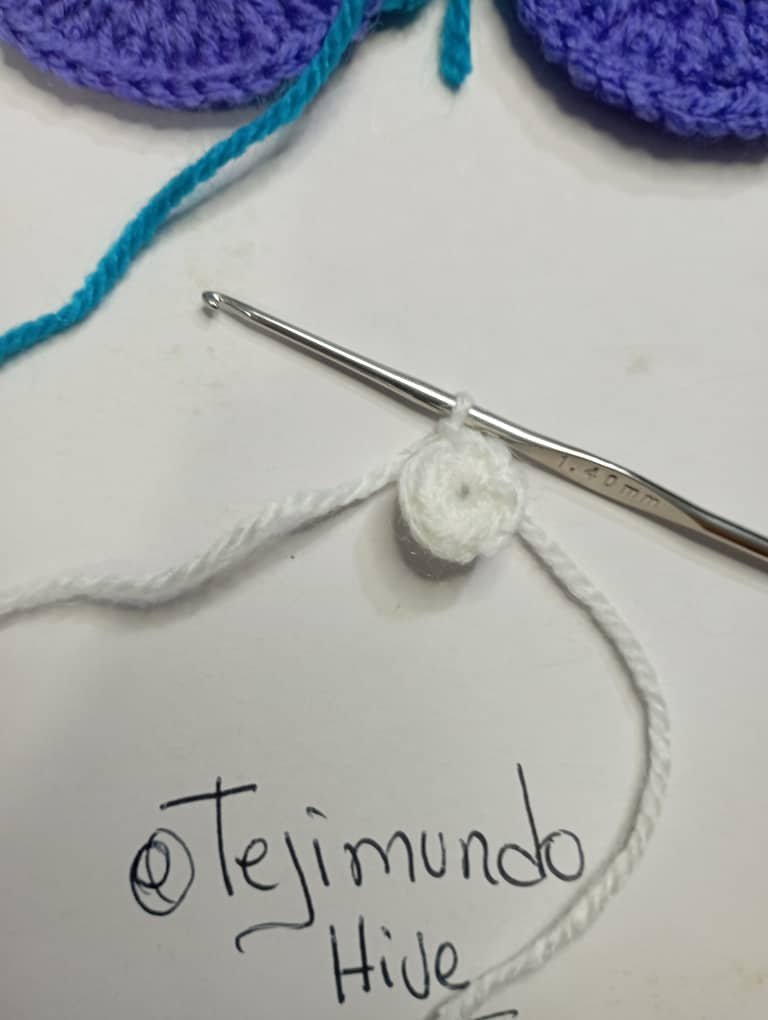 Para bordar nuestros ojos lo vamos a hacer con la ayuda de hilo de coser negro, vamos insertando y haciendo pequeñas rayas hasta que tengamos la forma del ojo cerrado, al ´principio es un poco difícil, pero después que hemos agarrado practica lo haremos con mucha facilidad.
To embroider our eyes we are going to do it with the help of black sewing thread, we are going to insert and making small stripes until we have the shape of the closed eye, at the 'beginning it is a little difficult, but after we have grabbed practice we will do it very easily.
Una vez que tenemos nuestros ojos bordados procedemos a unir a nuestra base morada y esto lo vamos a hacer con una aguja de coser e hilo blanco, luego le hacemos la nariz de color amarillo a nuestro búho, para este procedimiento vamos a hacer uso de nuestra aguja punta roma y un detalle importante en este paso es que nuestra nariz tiene que quedar de forma triangular para simular la nariz de los búhos.
Once we have our eyes embroidered we proceed to join our purple base and this we will do with a sewing needle and white thread, then we make the yellow nose to our owl, for this procedure we will make use of our blunt needle and an important detail in this step is that our nose has to be triangular in shape to simulate the nose of the owls.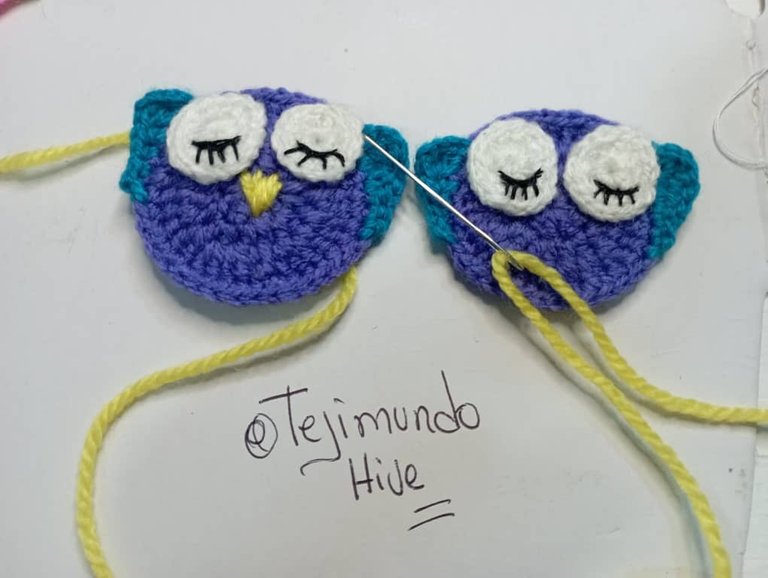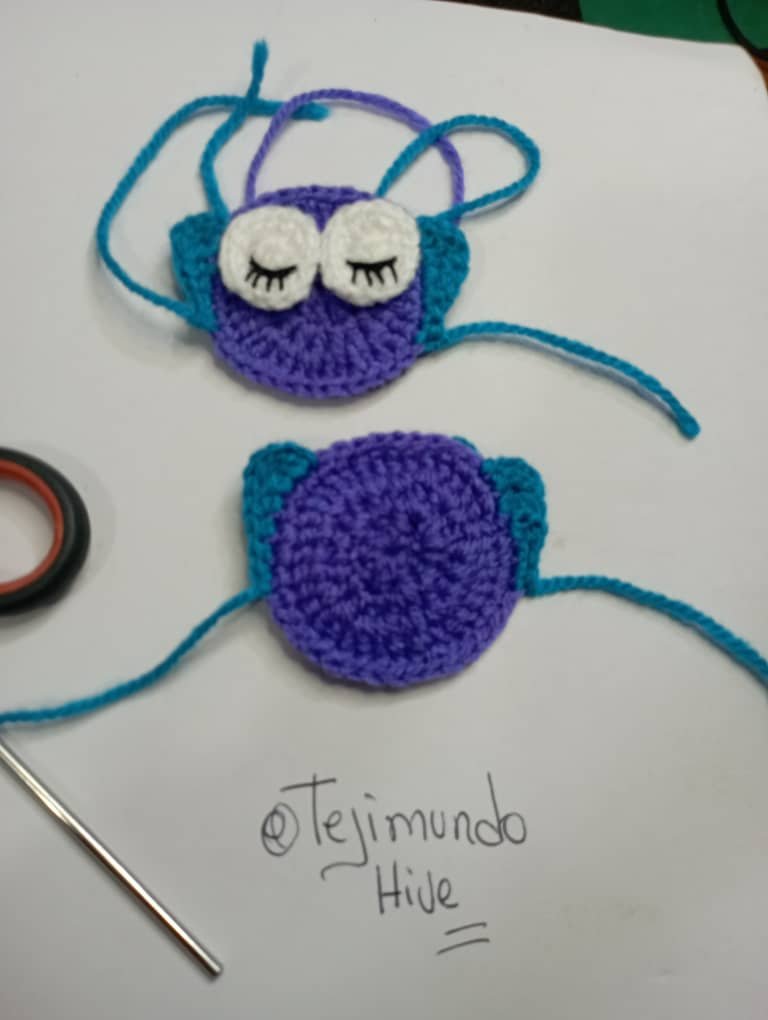 Para las alas de nuestro Búho nos vamos a situar en uno de los bordes, insertamos el hilo con otro color haciendo cuatro cadenas,en mi caso utilicé lana azul, luego hacemos un punto alto doble y después dos puntos altos, seguimos con un punto medio alto y finalizamos con dos puntos bajos, cerrando nuestro trabajo con un nudo deslizado, Un detalle importante es que cada punto realizado va en un punto diferente, nada de aumentos ni puntos dobles, luego realizamos el mismo procedimiento al otro lado de la cara del búho y procedemos a esconder los hilos.
For the wings of our Owl we are going to place ourselves in one of the edges, we insert the thread with another color making four chains, in my case I used blue wool, then we make a double high stitch and then two high stitches, we continue with a medium high stitch and finish with two low stitches, closing our work with a slipped knot, An important detail is that each stitch made goes in a different point, no increases or double points, then we perform the same procedure on the other side of the face of the owl and proceed to hide the threads.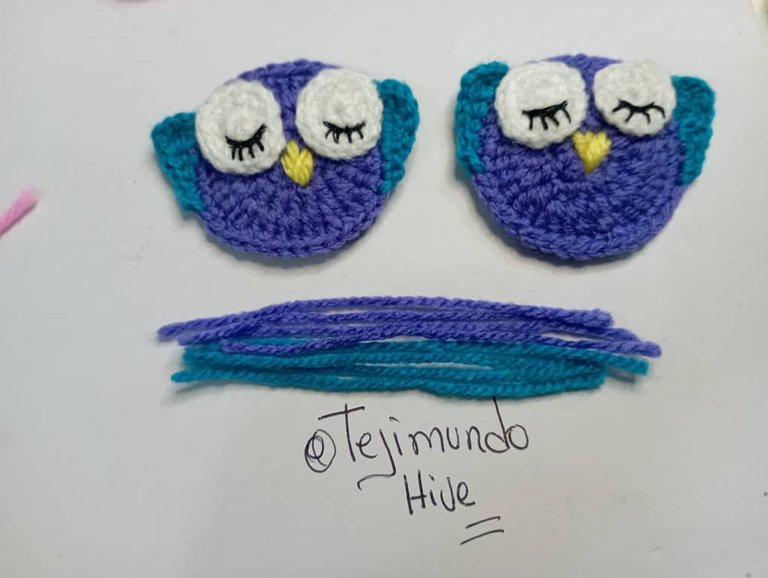 Cortamos lana de color morado y azul y la pasamos por un agujero cerca de los ojos, tratando de que quede equilibrado para hacer el pelo u orejas de nuestro búho, finalmente agregamos los broches y ya tenemos listos nuestros broches de búho para el cabello,para consentir a las pequeñas de la casa, realmente son muy bellos, también se pueden hacer en color rosado o color azul, y no solo se usan para broches también de llavero o colita para el cabello, espero que les haya gustado y que se animen a elaborar uno ustedes mismas.
We cut purple and blue wool and pass it through a hole near the eyes, trying to balance it to make the hair or ears of our owl, finally add the brooches and we have ready our owl hair clips, to pamper the little ones of the house, they really are very beautiful, they can also be made in pink or blue, and not only used for brooches also keychain or tail for the hair, I hope you liked it and that you are encouraged to develop one yourselves.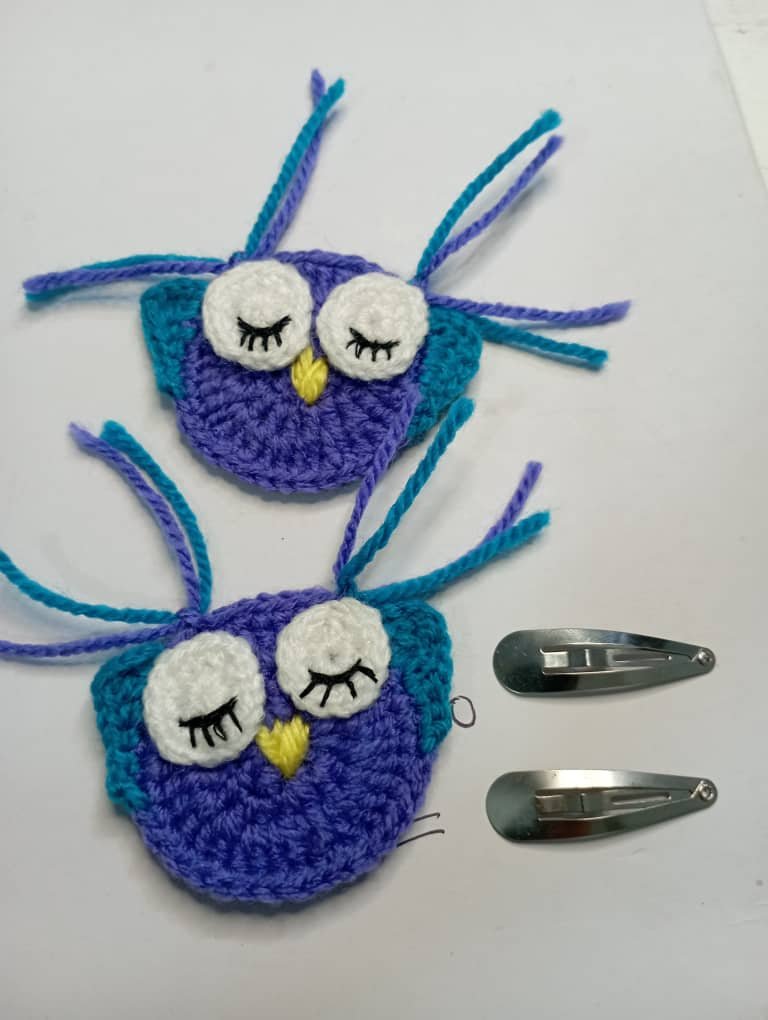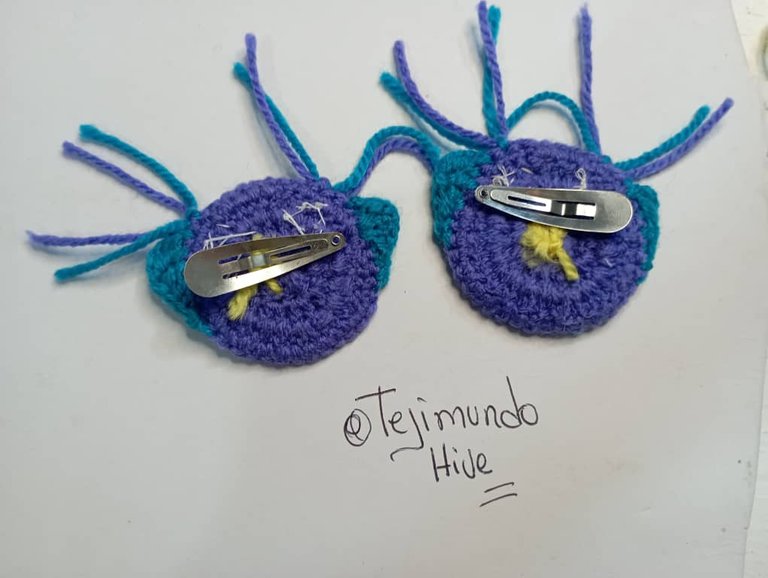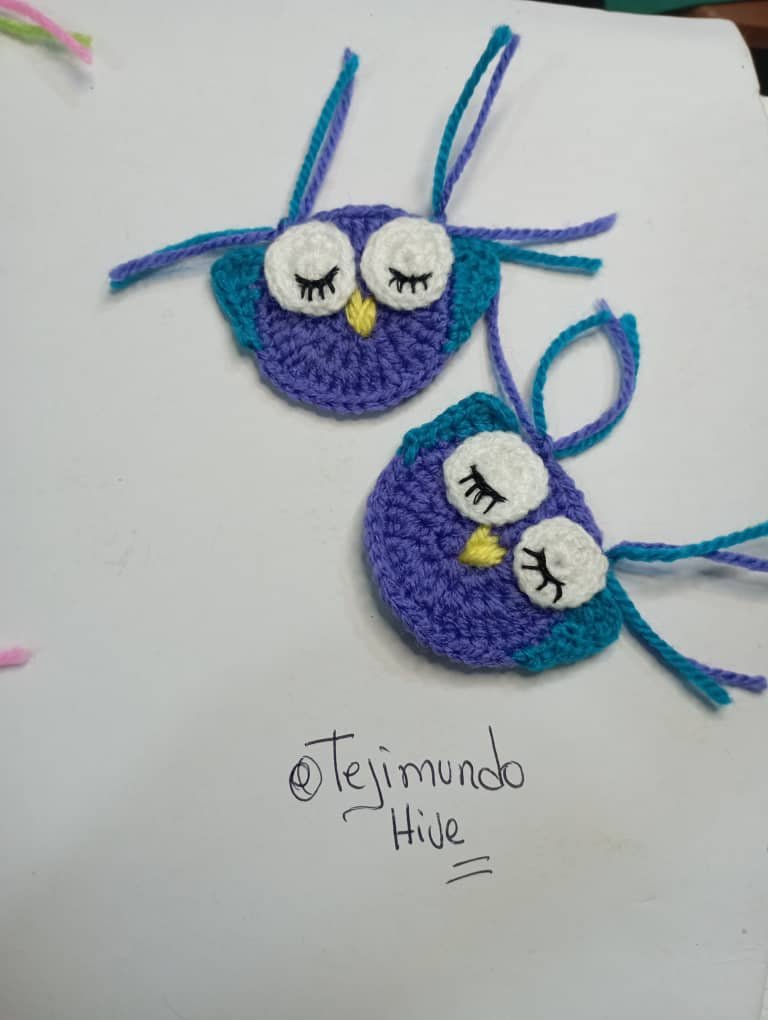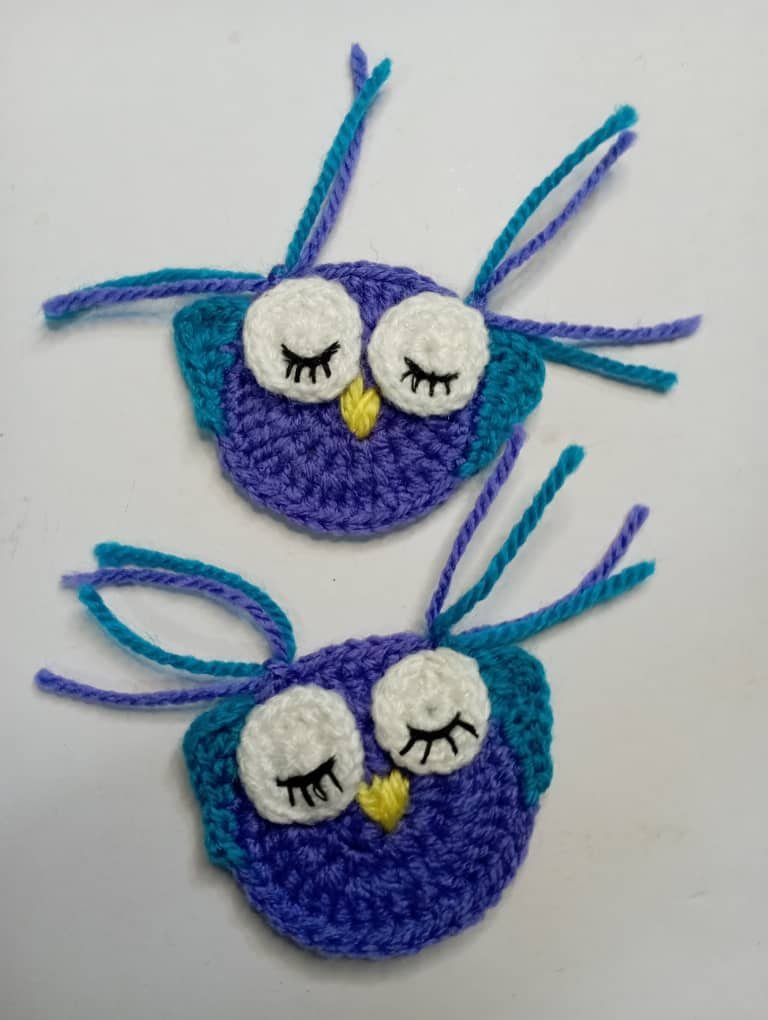 ---
Las fotos son de mi propiedad, fueron tomadas con un Redmi 10
The photos are my property, they were taken with a Redmi 10.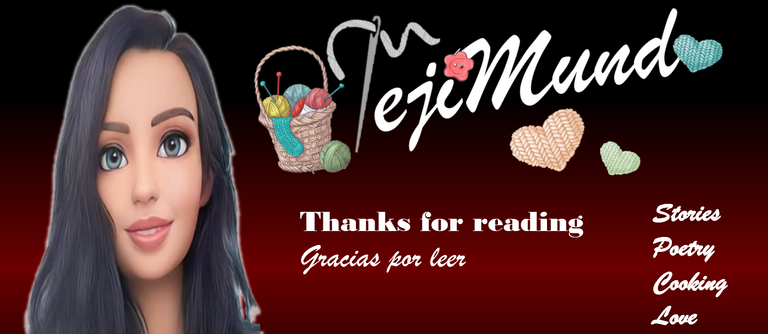 Editado en PowerPoint utilizando ToonArt
---
---