Just a pinch in his glass.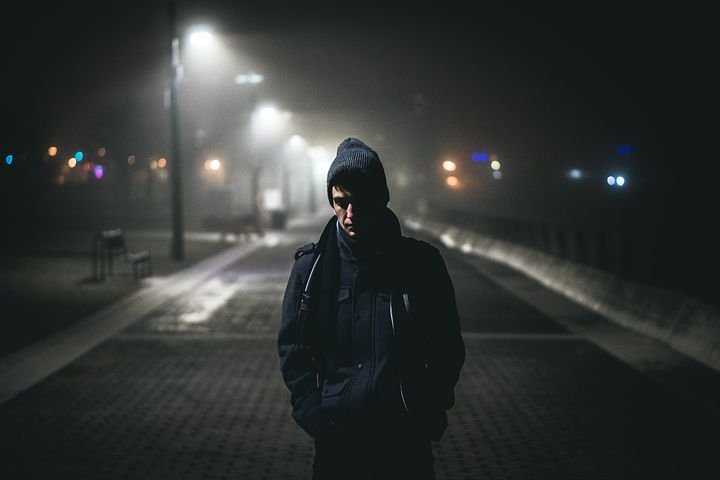 Source
It was on a cold October night, the three best friends had planned to have a sleepover which was gonna take place in a hotel which they booked.
It rained heavily that night and Tom's mother had asked him to stay back from the sleepover since it was raining but he insisted on going for the sleepover so that his friends don't keep calling him a mommy's boy.
She pitied him as she watched him wear his raincoat, boots and walked out of the door without even saying goodbye. He was pissed that she tried to stop him from going to have fun with his best friends.
As Tom trailed down the street which led to the hotel, he imagined how interesting it would be. The girls were coming and it was gonna be his chance to prove his manship. He smirked his lips and licked them. He imagined the taste of alcohol and what being drunk feels like.
Tom was just sixteen and not even close to being seventeen. When he finally arrived at the place, he walked in majestically trying to look like a grown up man to avoid anyone calling the cops on them. He went straight to the room because he knew the room number already then knocked at the door since it had been fastened from the inside.
Few moments later, Carlos' girlfriend Erica opened the door for him. She had just a bikini on and she winked at him biting her lips before letting him in. Tom swallowed and walked in like a hypnotized person and his friends started hailing him.
In no time, they got to the menu of their sleepover which on the top of the list was to play truth or dare. Erica kept winking at Tom and he knew what that meant. Was she trying to get him in trouble with Carlos? He asked himself and took his eyes off her tempting skin. She was a blonde girl and looked really beautiful.
There were two other girls in the room but the one meant for Tom wasn't as pretty as Erica. Tom liked Erica but because she was with Carlos made him give up on her but Erica had her eyes set on Tom.
The games began and the bottle was spinned. Immediately it faced Tom and they all cheered for him. Truth or Dare was the question and Tom picked dare. He had to pick a paper from the box written dare and read it out. It said ride Erica what? No you can't do that! Yelled Carlos but Erica who had pushed that in so he could pick it stood up and shouted "why can't he? After All it's just a game" she held Tom's hand, took him to the bed and had him perform his dare while Carlos and the others watched.
The girl who was there for Tom immediately left the room angrily out of jealousy. Carlos couldn't stand it. He watched as his girlfriend enjoyed the whole thing even though Tom was just a beginner. His heart raced and he left the room.
When he got back everyone asked him where he went but he just faked a smile and hugged Tom congratulating him on his first assignment. Erica felt fulfilled as she thought that Carlos didn't have a problem with it. Into the night, drinks were distributed and everyone drank as they jammed to the song that Carlos played.
When it was past midnight, Carlos left the hotel leaving the rest of them there. Into the night, Erica woke up and saw Tom foaming in the mouth, she shook him but it seems he was lifeless already. Then she screamed, waking the two others who were fast asleep.
They tried to rescue Tom but he was gone already. His whole body was cold and stiffened. The kids began to cry and asked each other who did it and then they realized that Carlos was gone. Erica had a feeling that it was Carlos because she saw the wrath in his eyes and when he sprinkled something in Tom's glass but she wasn't so sure and had to keep mute because she had no evidence and wouldn't want to go to jail.
"Let's vacate this building" she said to the rest of them with tears in her eyes but before they could go anywhere, Carlos had arrived with the cops and they all froze. The whole place was littered with drinks and of course the tasteless odorless drug Carlos had used in Tom's drink was there. He didn't know it had dropped out of his pocket.
The police cuffed all of them including Carlos and took out the body. When news reached Tom's mother she lost consciousness and was rushed to the hospital for treatment while the police investigated the murder case.
Carlos trembled when he saw that the police had the drug with them and he knew they were gonna trace him so he immediately told the truth. "I, I, I did it, '' he stammered as he broke down in tears. "I sprinkled just a pinch of that in his drink. Please forgive me" he cried even more.
Erica was so disappointed in him and so were the others. They were freed but after punishment because they were too young to be drinking alcohol while Carlos served his years in prison.
---
---