When your cravings call, you get on with it:Stew prepared with clam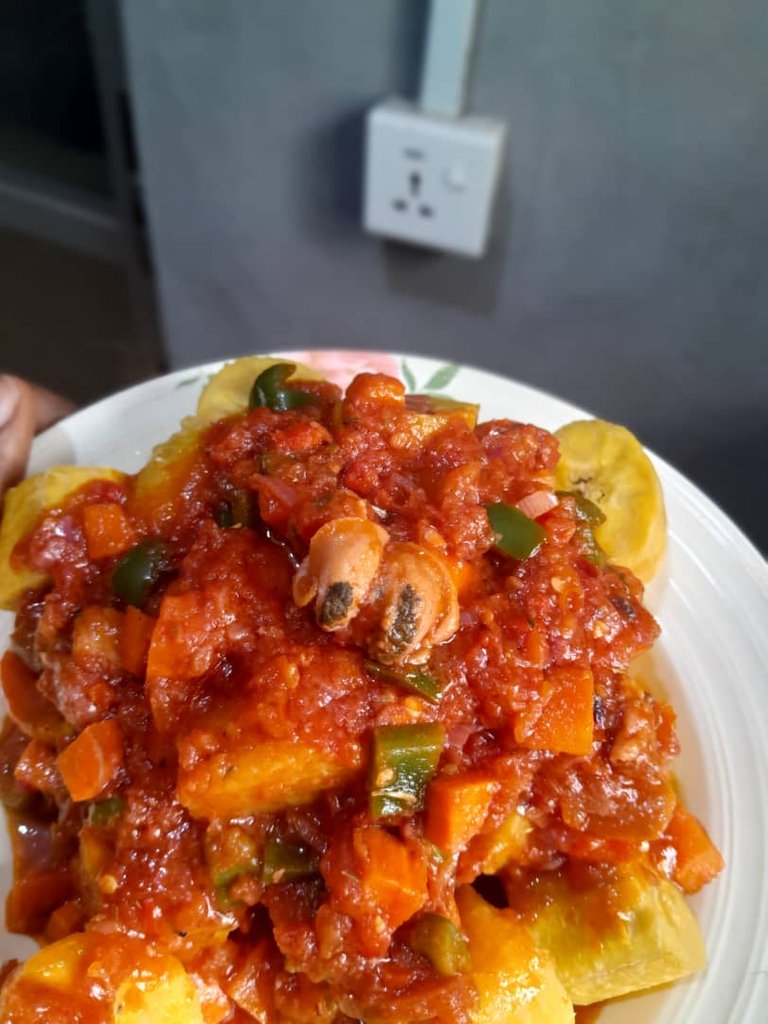 My cravings got me longing for a stew made with clams and I had to go for it because I found myself eating Clams in my dreams lol. So, to satisfy my hunger I went to the market and got myself a good amount of clam and they were cleaned up for me. Though they were quite expensive, it was definitely worth satisfying my cravings.
Getting on with how I was made this stew you'll need;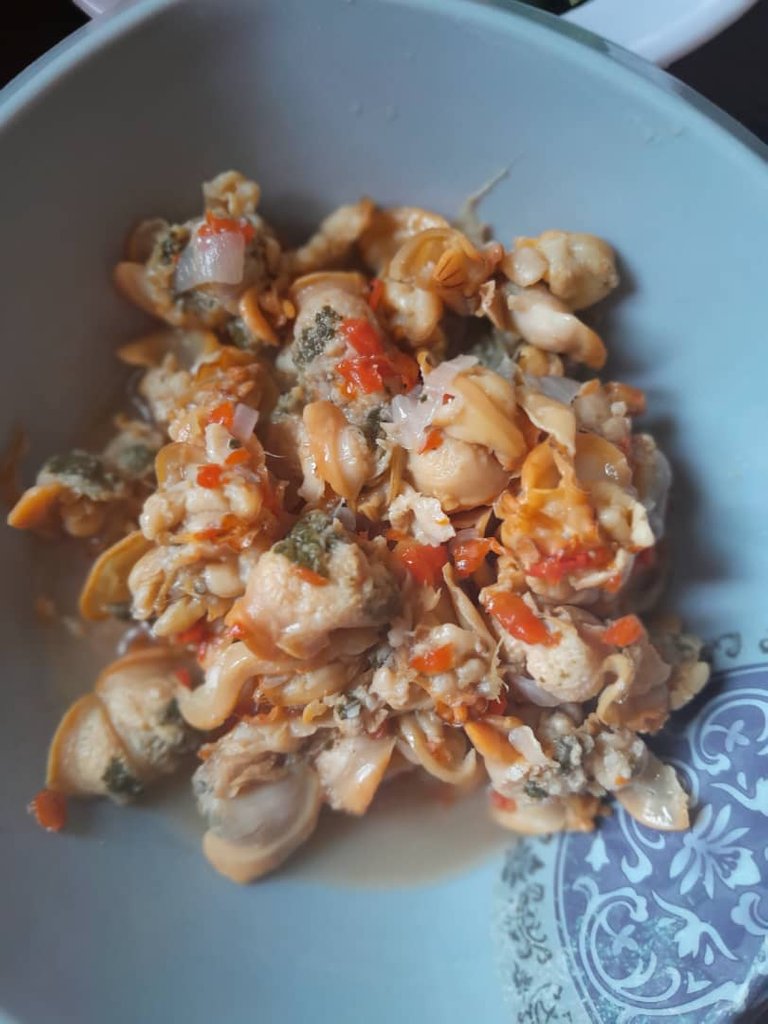 Clam or any proteinous seafood of your choice(I chose clam because I badly wanted it).
Fresh tomatoes(I used four and blended them)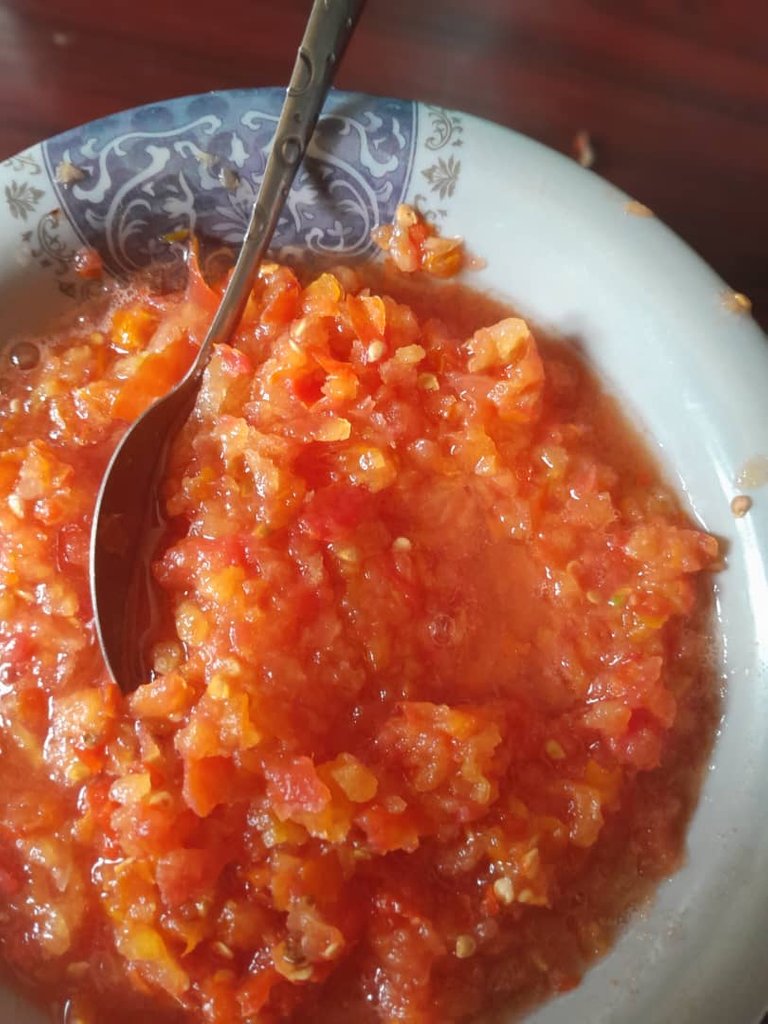 Tomato plum(to thicken the stew)
Spicy cubes
Salt
Ginger and garlic
Bell peppers
Carrots
Vegetable oil
Onions
Pepper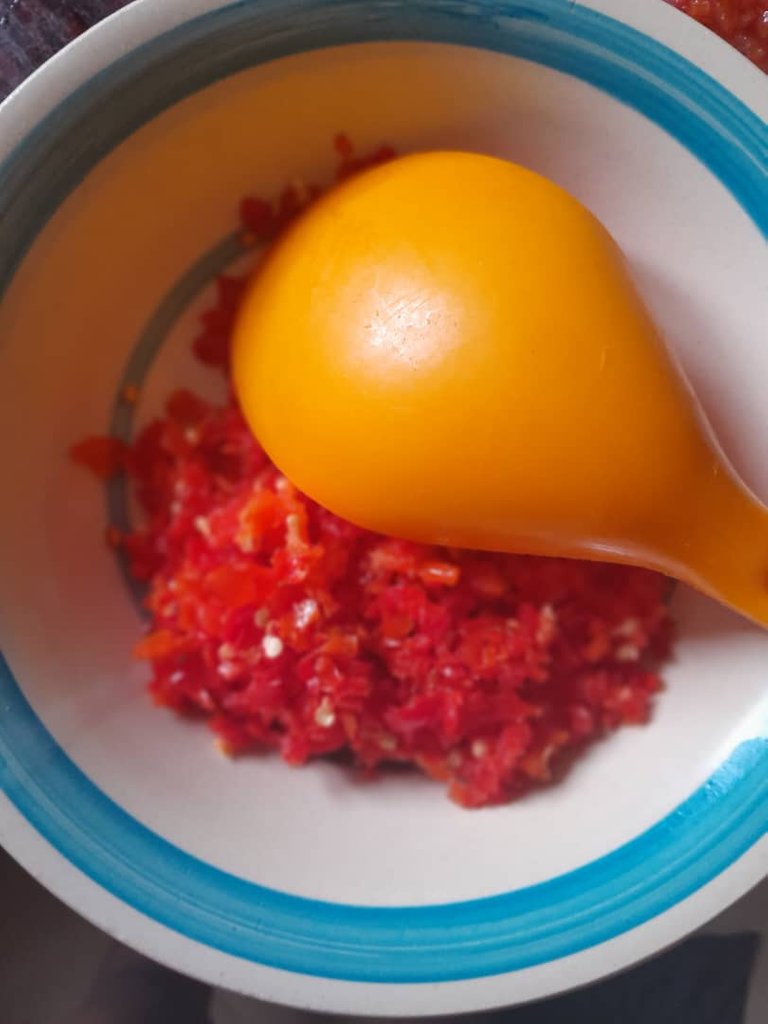 The quantity of stew you're making determines the amount of ingredients to use, especially when it comes to flavoring the food with spice.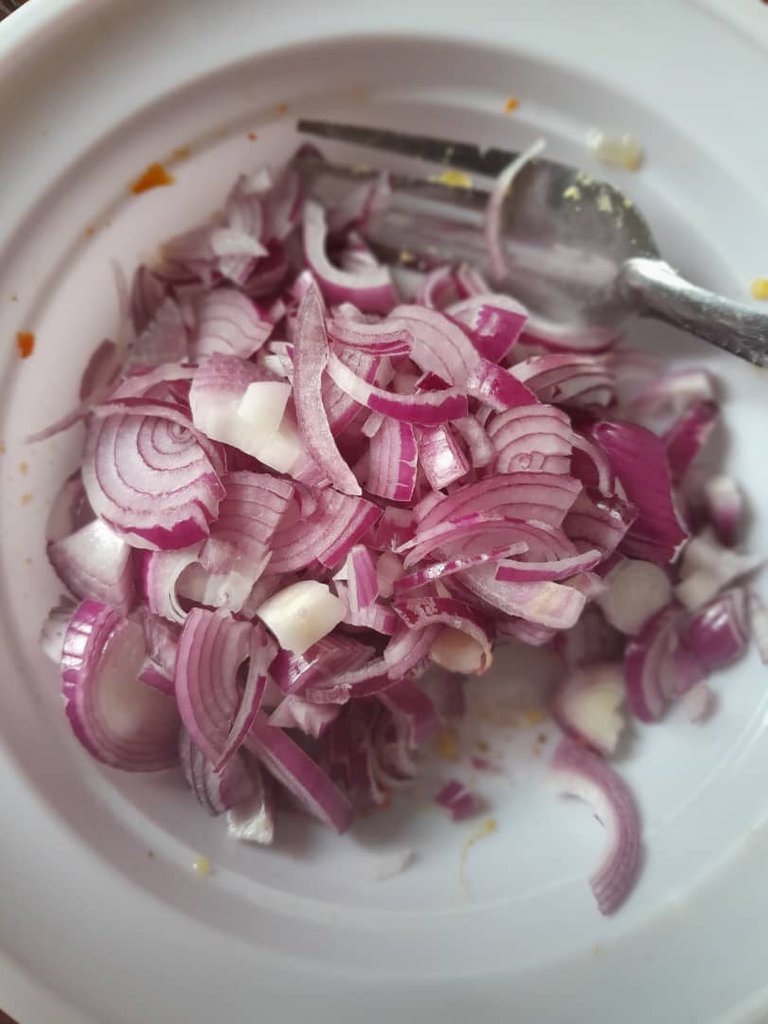 ---
How to cook:
Wash the clams properly to get rid of sand, grate the garlic and ginger and add to the already washed clams, add salt, spice and whatever seasoning you want to use to make your clam taste nice and cool for ten minutes. Clams don't take time to be ready for consumption. While the clam is cooking, neatly chop all the ingredients that need to be chopped.
Next step after the clam is ready;
Place a clean dry pot on fire with low heat then pour in the vegetable oil and when hot, fry your onion till it's slightly brown.
After that add the plum tomato and neatly chopped fresh tomato to the oil, deep fry to get rid of the tangy taste(still on low heat).
When the tangy taste is gone, pour in your already seasoned clam, add a pinch of salt and prolly one seasoning cube if the stock that came with the clam isn't tasty enough.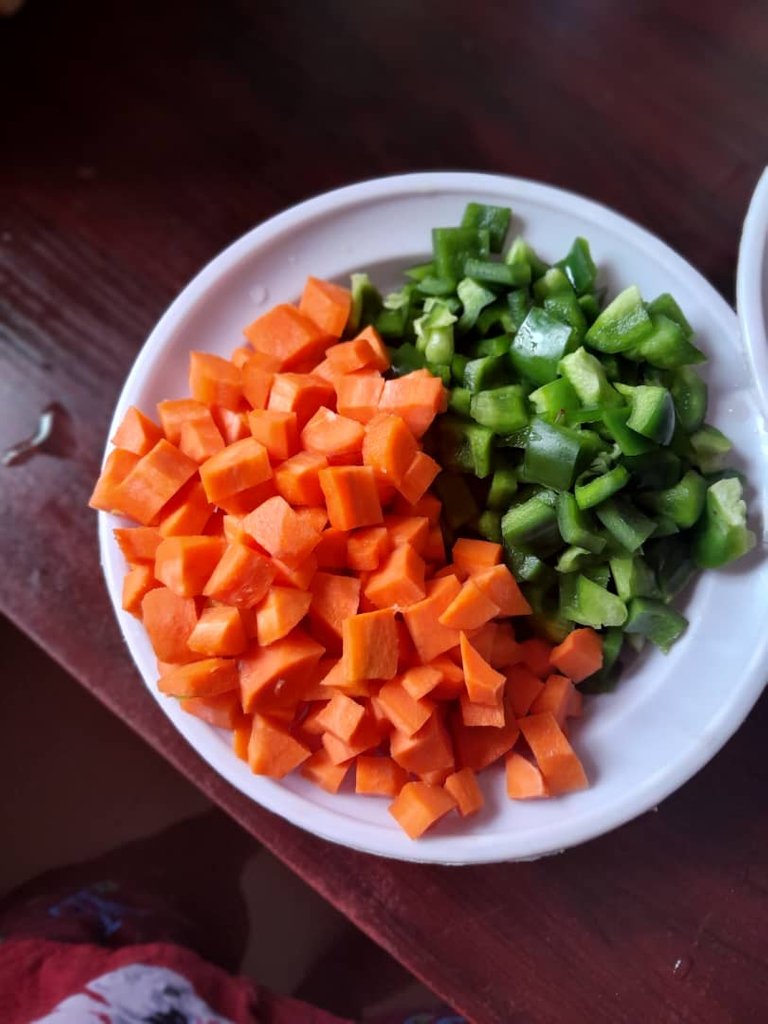 Allow to cook for a while before turning in the carrot and bell pepper and leave for a minute and boom! Your stew is ready to be served.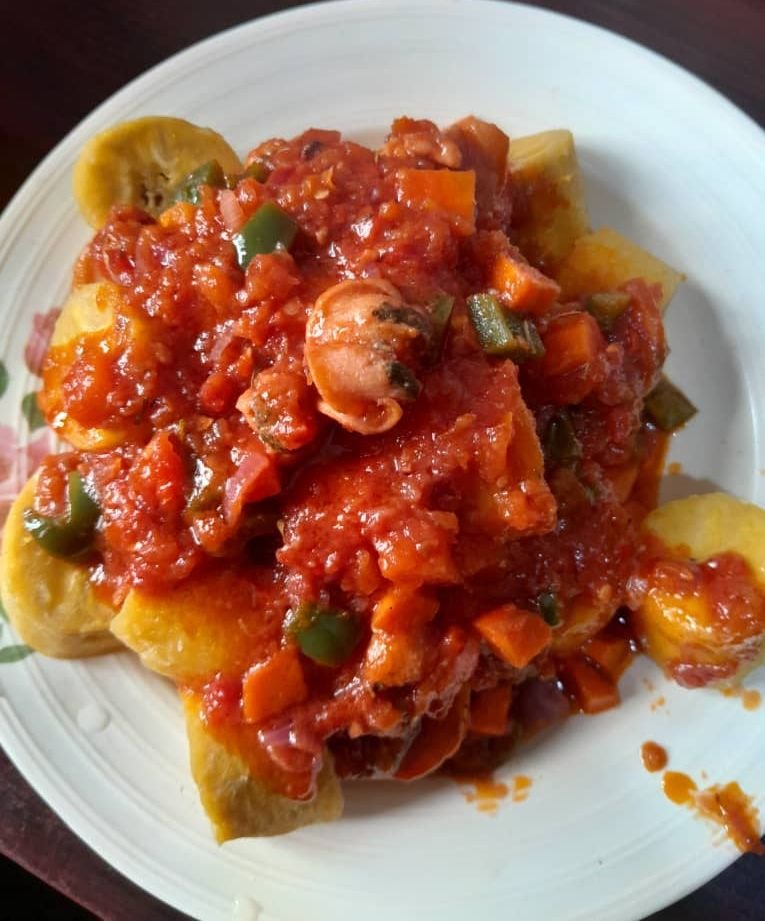 I had mine eaten with boiled ripe plantain and it was so good. This stew can go with anything at all but I think it's best with rice.
Do have a nice day lovelies and here a purple heart(💜) from me to you.
I didn't take pictures of each step of the cooking 'cause I was scared of taking my phone close to the cooker to avoid explosion as I was dealing with natural gas.
---
---