Hardwork AND Talent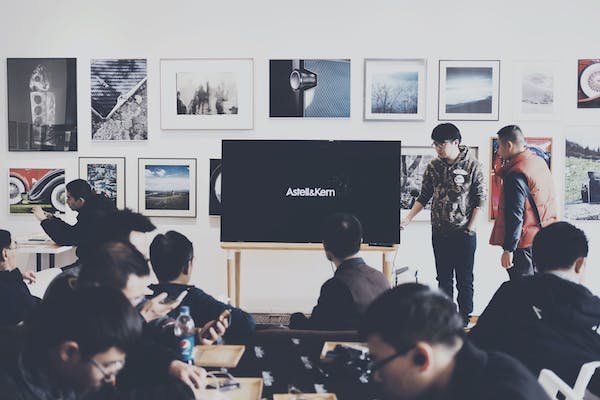 Photo by 祝 鹤槐 from Pexels:
Seest thou a man diligent in his works, he will stand before kings and not mere men - Proverbs 22:29. This basically means that one who knows his onions and offers quality value alongside will definitely be recognized in a way that is by no means small. Life, as it is, is a product of your actions and inactions. Every human has once or always thought about how to be better than the present. Although things are not always like what we thought.
Hardwork is synonymous with a diligence which, according to Google, meand careful and persistent work or effort. Being hardworking is you do things judiciously with the sole aim of getting the best of it. To add, hard work is NOT the opposite of smart work. Smart work is quite something like a hard fork of hard work, but the place of hard work can not be ignored. While Talent basically is used to refer to what you are born with. Most times, a talent is an ability that just gets exhibited with ease or a little catalyst (i.e an event) triggers it and that's it.
However, I do not believe that the issue here is distinctly hard work or talent for me. I believe the two go hand in hand in other to truly be successful in a particular endeavor. As I said earlier, talent is mostly innate. But it seriously needs to be nurtured. It does not just come once and you are a prodigy already. For me, teaching as a talent is still what I love to do but I did not fully grasp that fact till I got into the university.
Deriving satisfaction in teaching others and seeing the results is a heavenly feeling. Even when I discovered that teaching was a clear way for me, I could still remember the first time I was to take a class of more than twenty students. I actually fidgeted a little but I knew what I wanted to teach, alongside the teaching I got the needed composure, and off I fired.
---
Hardwork…?
Moreover, it really took a series of teaching, sometimes, different subject to fully get the modus operandi of being a teacher (or tutor) whose main goal is to make sure that every student gets what is being taught right. In fact, much more, it is for the student to be able to be creative in solving problems. Apart from the "more teaching", I had to prepare well for each class. Reading some courses solely because you just got to teach others is not a good joke. At times, it takes the grace of the heavenly to understand what you had learned a year before especially with the constant unsolicited breaks (or strikes) in our federal education system. But it did pay off and rubbed off on my students.
So, ultimately, the concept of hard work or talent is not a through and through one, instead the "or" should be replaced deliberately by a "and". This is largely because hard work and talent come hand in hand. For talent to truly be utilized, hard work is inevitable. Take, for example, music artists who have the natural talent of singing but still go through rigorous vocal practices, submitting to the tutelage of a DJ (or beat maker) to ensure the song comes out nice, clear and wonderful – perhaps winning a Grammy on the long run.
Exploring your talent can not be efficacious in a solo way, you need other people to maximize your capacity. Although you must be the main supporter of yourself. All in all, in other to stand out with your talent, never ignore the place of hardwork.
---
This is my entry for the Hive Learners week 37 edition 1 topic which you can check out here.

---
---