Frontal Installation For A Client

---
Hii guys. So I made a process video of how I installed a frontal wig for one of my client.
She had these braids on her head and it was a little too much so I had to find a way to sleek it down so it doesn't swell or look swollen underneath the wig.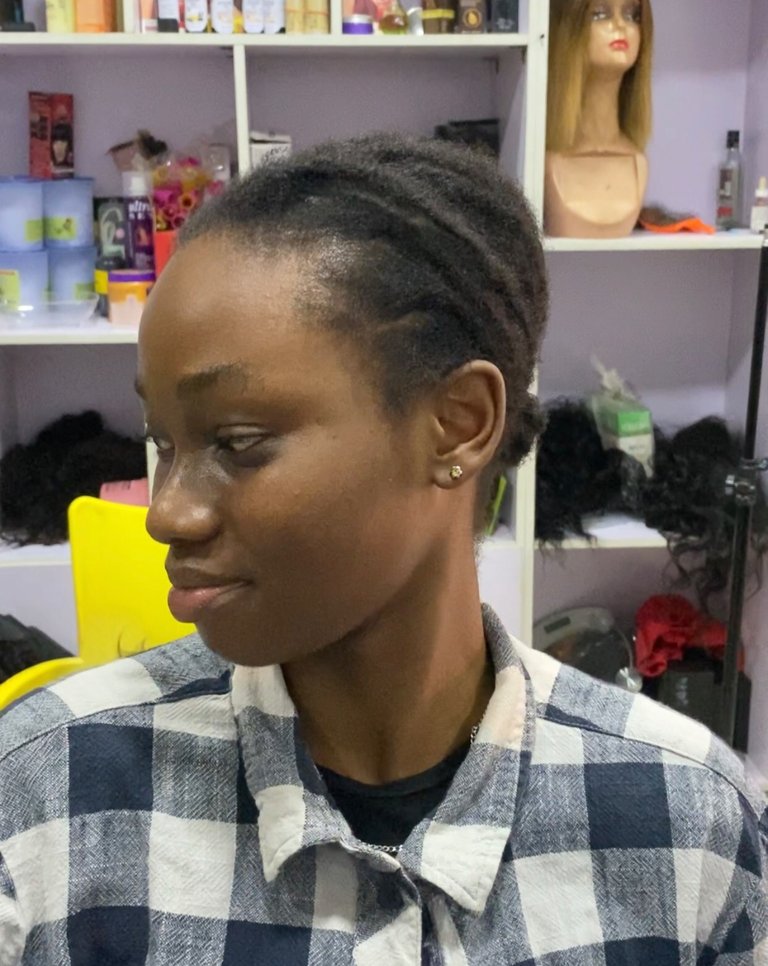 So She wanted a very simple all to the back style and a little curls to add to it.
One thing about frontal installation is you need to get the hair line perfectly so you don't place the wig too forward or too backward on the head.
I cleaned the hair line with a cotton pad and sprit then sprayed where I'm going to place the edge of the wig with holding spray and blow dried it.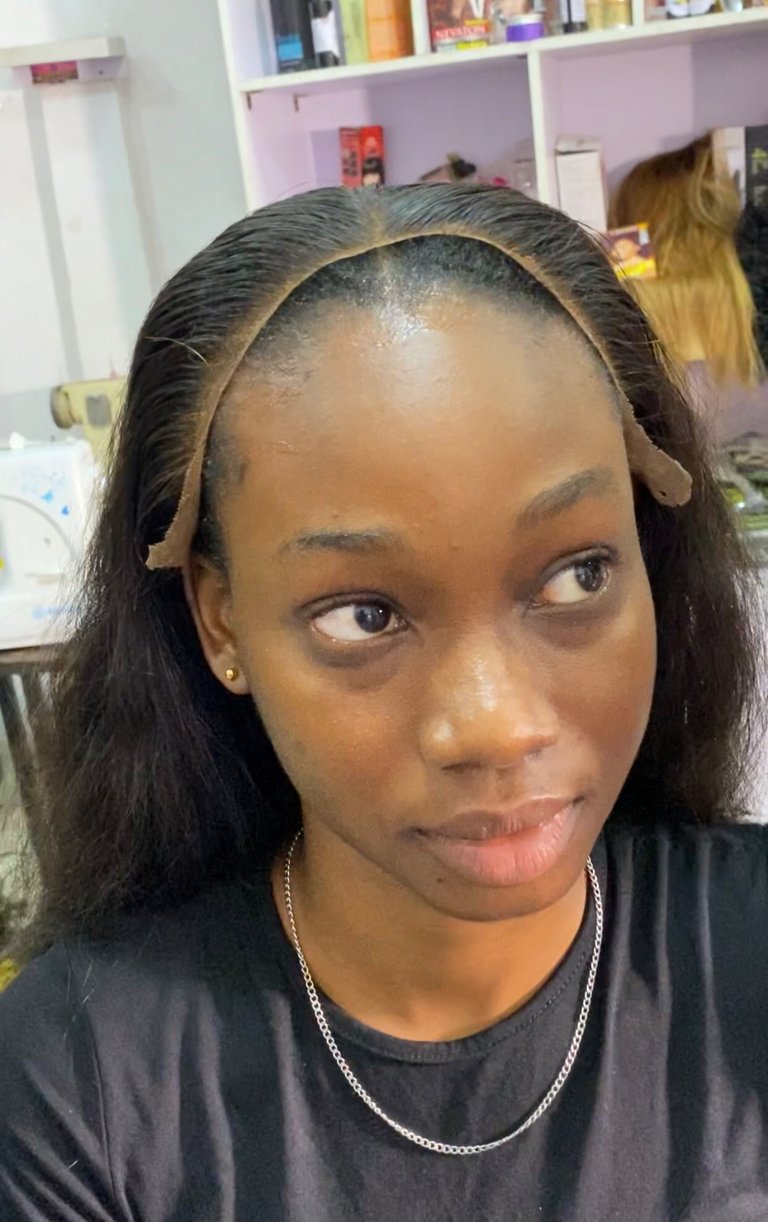 I repeated this process three times. On the third spray I blow dried it so it's sticky and not completely dried up that way it will be easy for the lace to stick to the hair directly.
Note: I did not use glue because she wanted it that way.
I then proceeded to use my hot comb to flatten it and use a band to tie it down.
The purpose of the band is to hold it in place for a while and to also prevent it from moving backwards while I curl the back. ( Because there's a little bit of dragging here)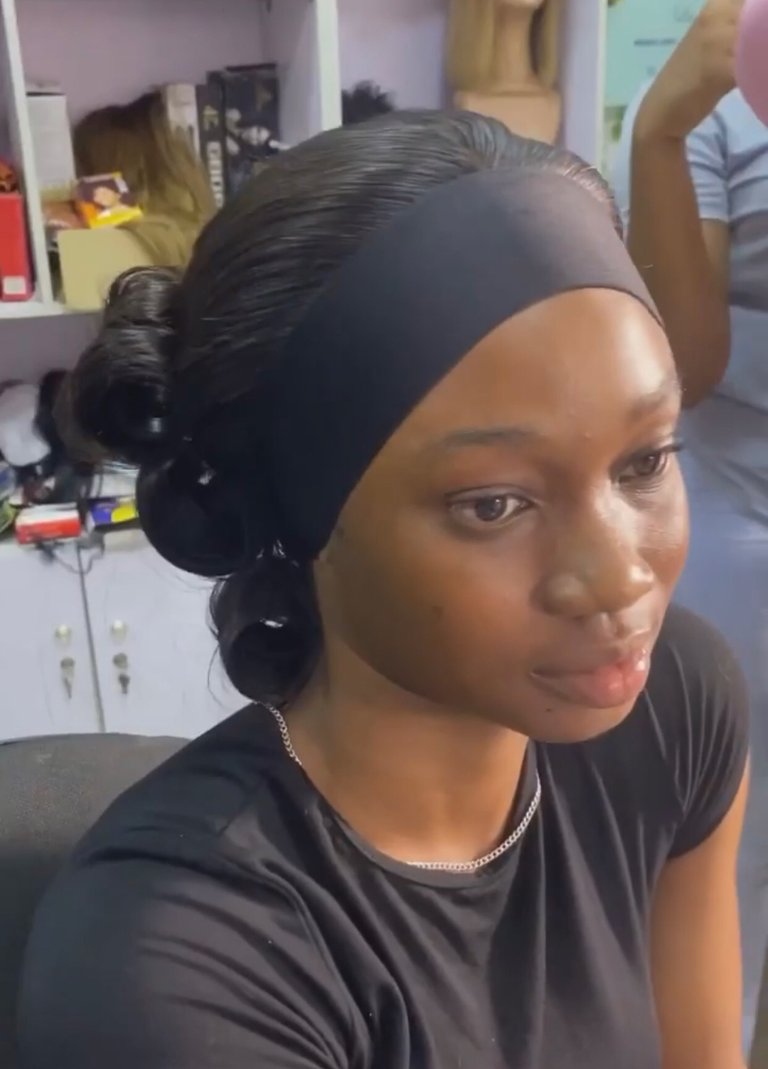 The wig is a straight hair so I curled it to give it a wavy feel. After 20 minutes I removed the band and yep the hair is done. 😍😍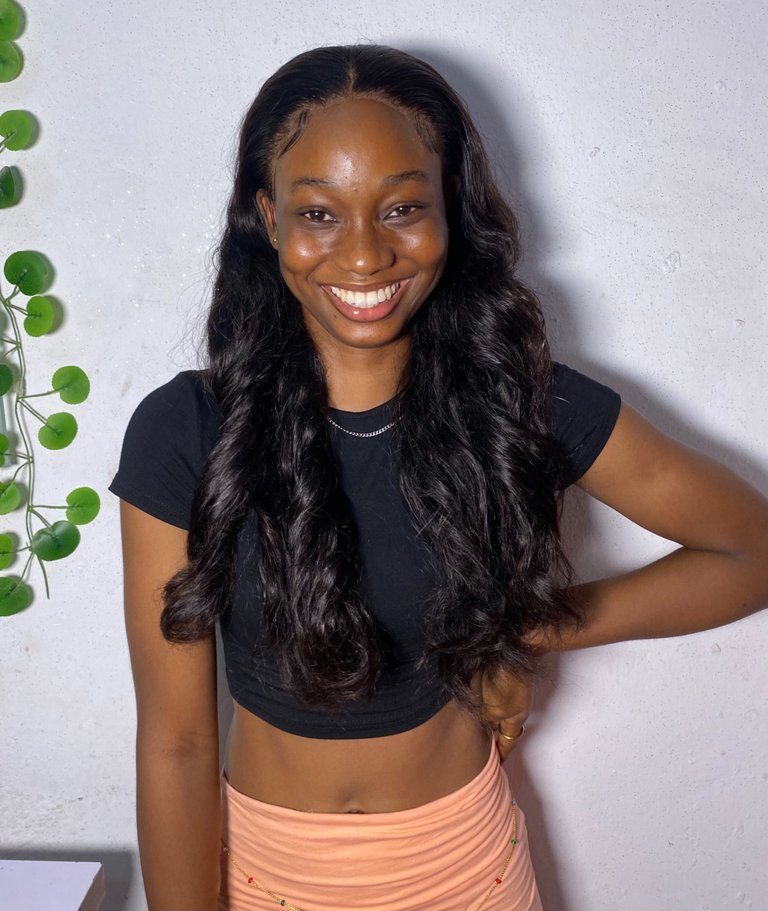 She loved her hair so much then we proceeded to make videos and just have fun while we did.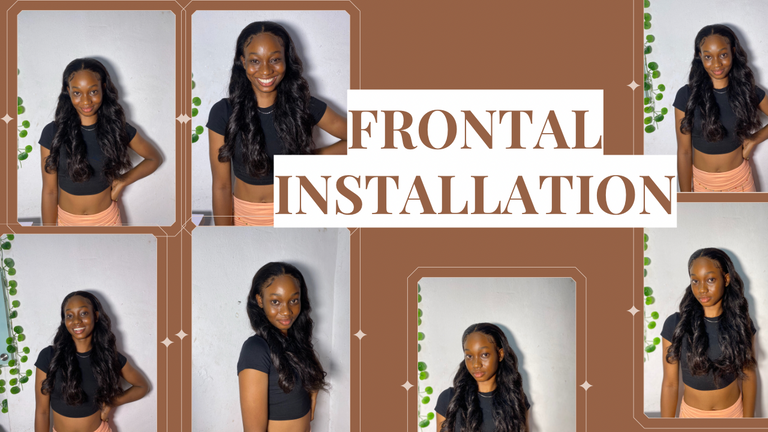 ---
▶️ 3Speak
---
---