Let's make a cauliflower tempura rich in appearance, taste and smell.
Hello my loving Hiveans,
How are you, Good day to all my dear friends. Today is a very lovely day, today is a beautiful day. Let's all work successfully. We wish that all our wishes come true. Today I have brought you another beautiful, different and delicious recipe that I have loved. Almost everyone knows what we buy together. Cauliflower tempura. But I made this cauliflower tempura in a different way than I used to. It is really very fragrant and very tasty. Feel the taste that you want to eat. Let's see how to make this cauliflower tempura.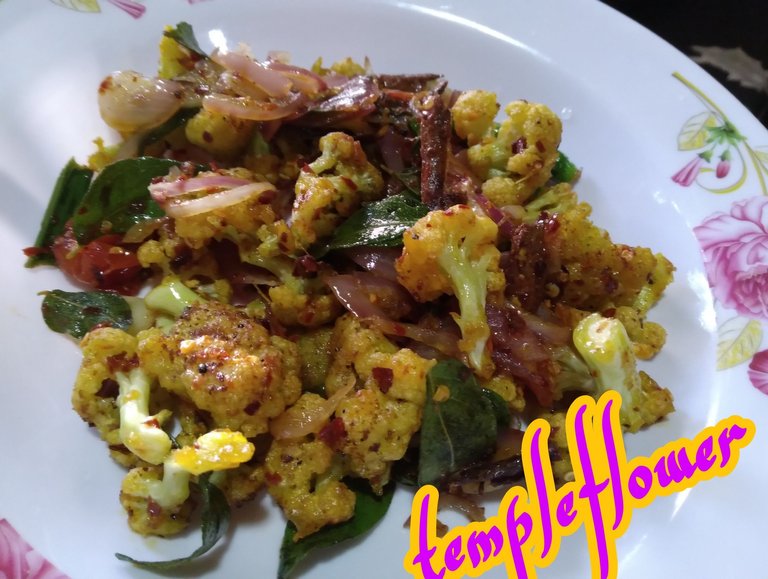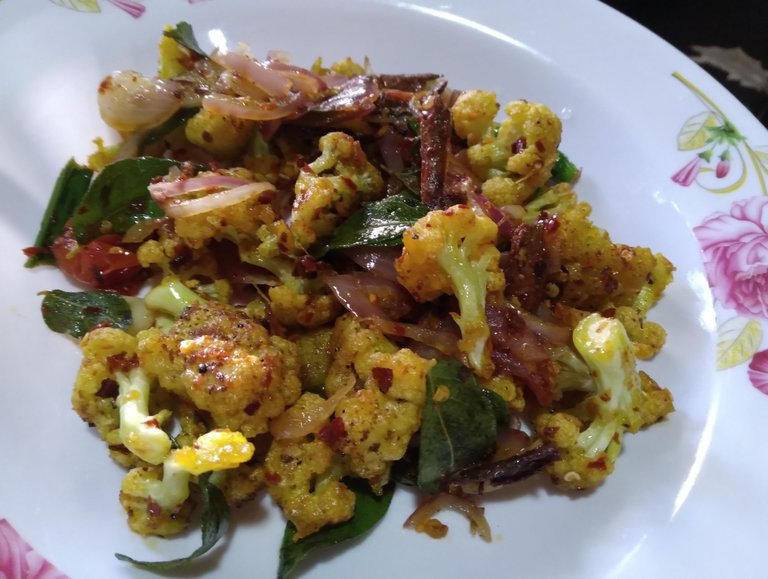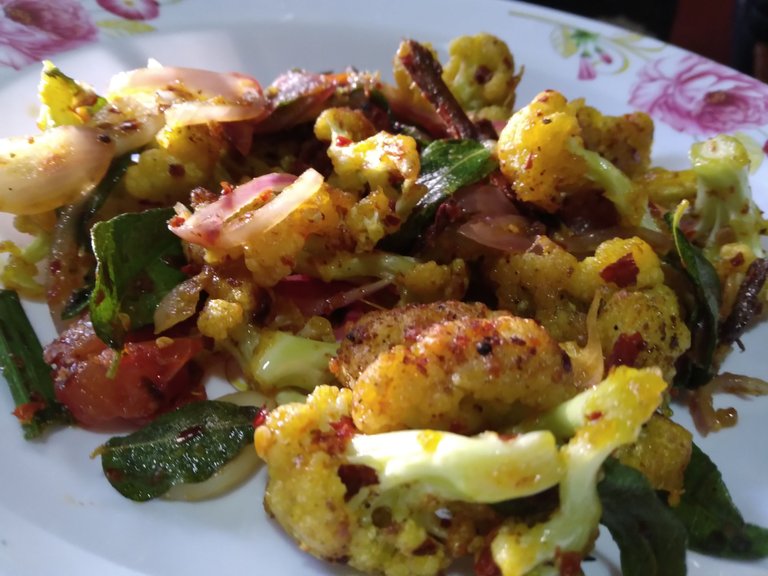 I ask for your forgiveness, because the photo of me taking these ingredients is blurred by my hand. So this photo is not clear. But I can tell you the ingredients I bought.
Ingredients;
200g of cauliflower
Three tablespoons of cornflour
One a.d half tablespoons of water
100ml of oil
A tablespoon of chilli pieces
Half teaspoon of turmeric powder
A teaspoon of salt powder
The average size is a large onion
Few curry leaves
A piece of Rampe leaves
A piece of cinnamon
A ripe tomato
Three cloves of garlic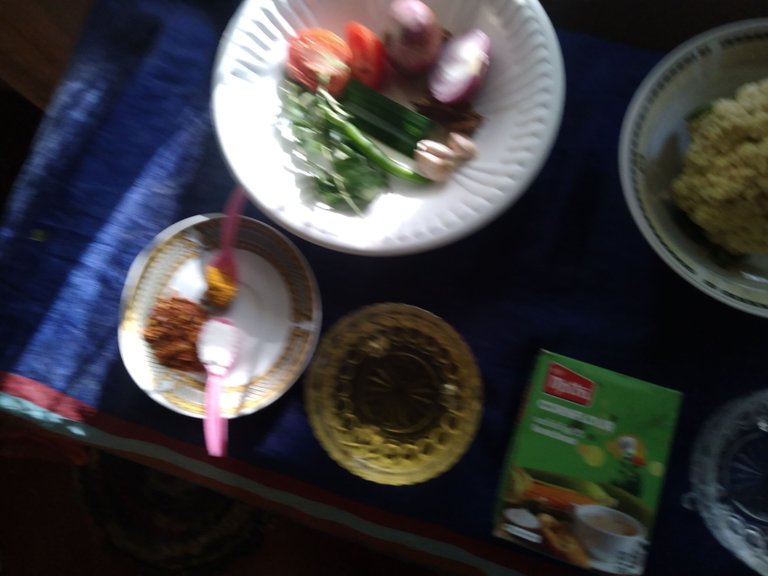 The method of making;
First cut the cauliflower into small pieces.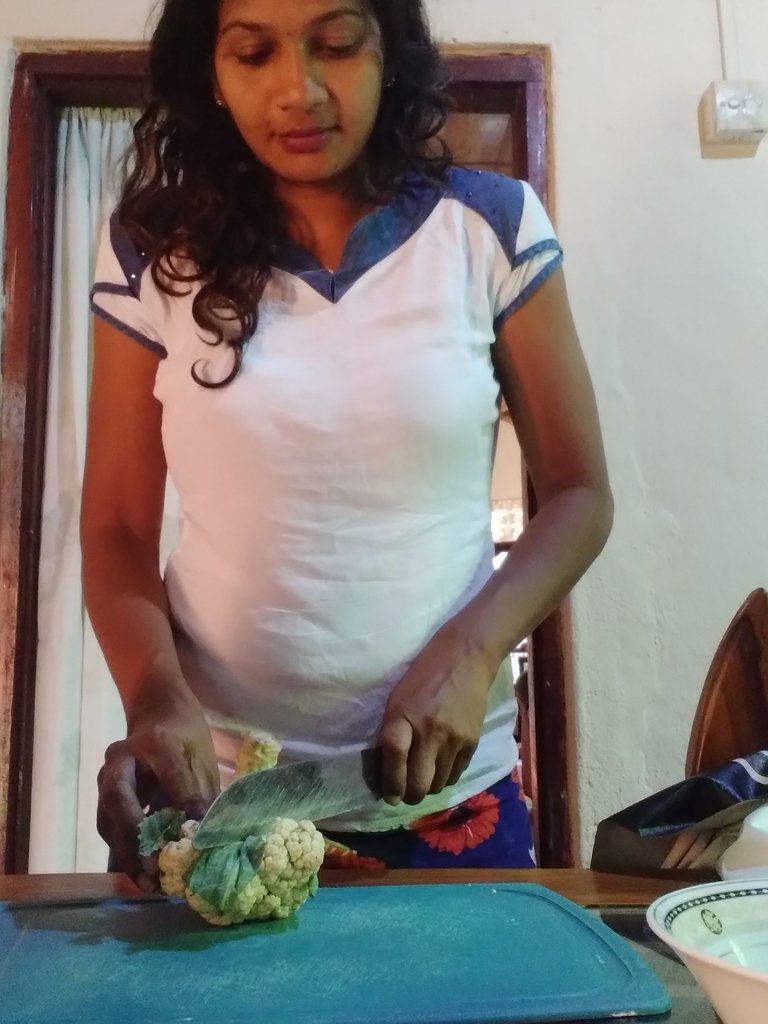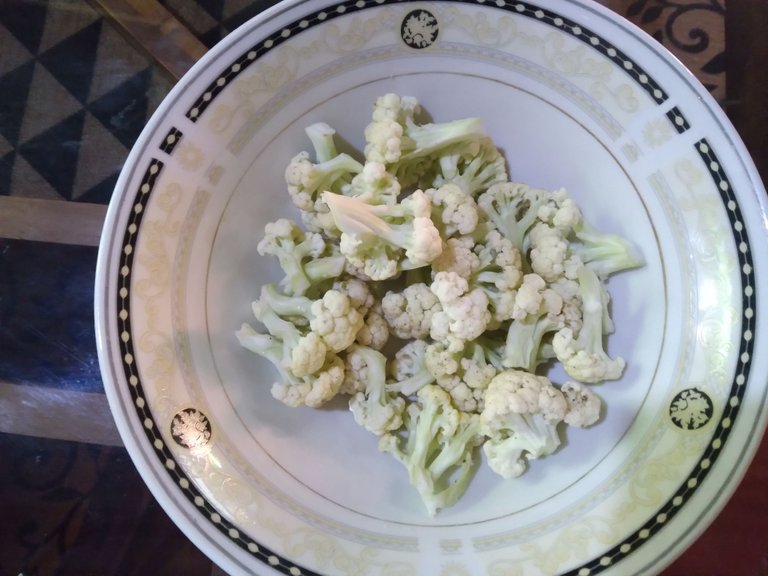 Soak the chopped cauliflower pieces in salted water for five minutes and wash them two or three times.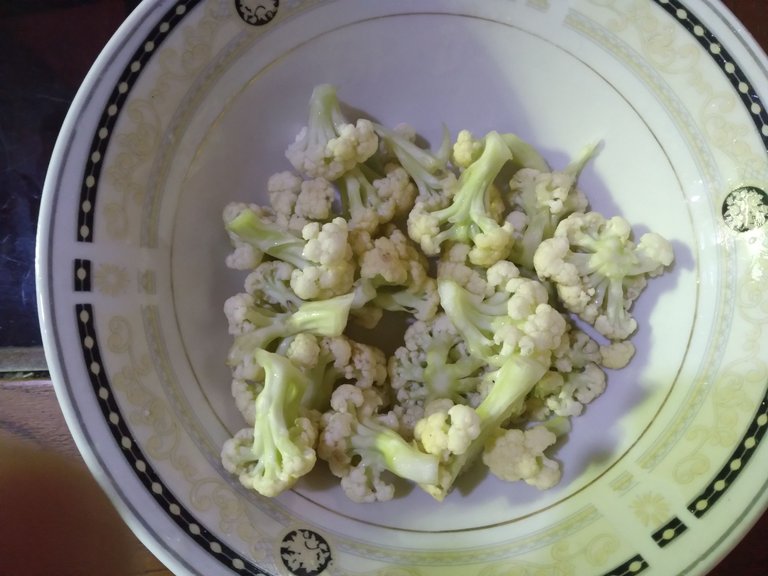 Now add 3 table spoons of corn flour in a bowl and add one and a half table spoons of water to it.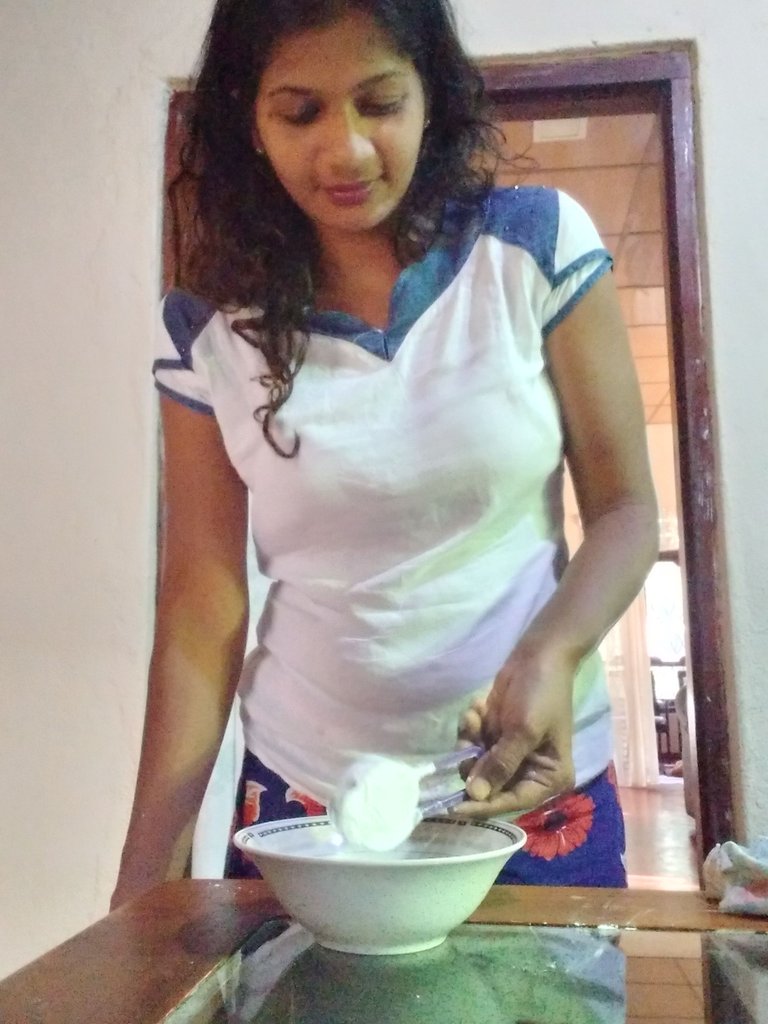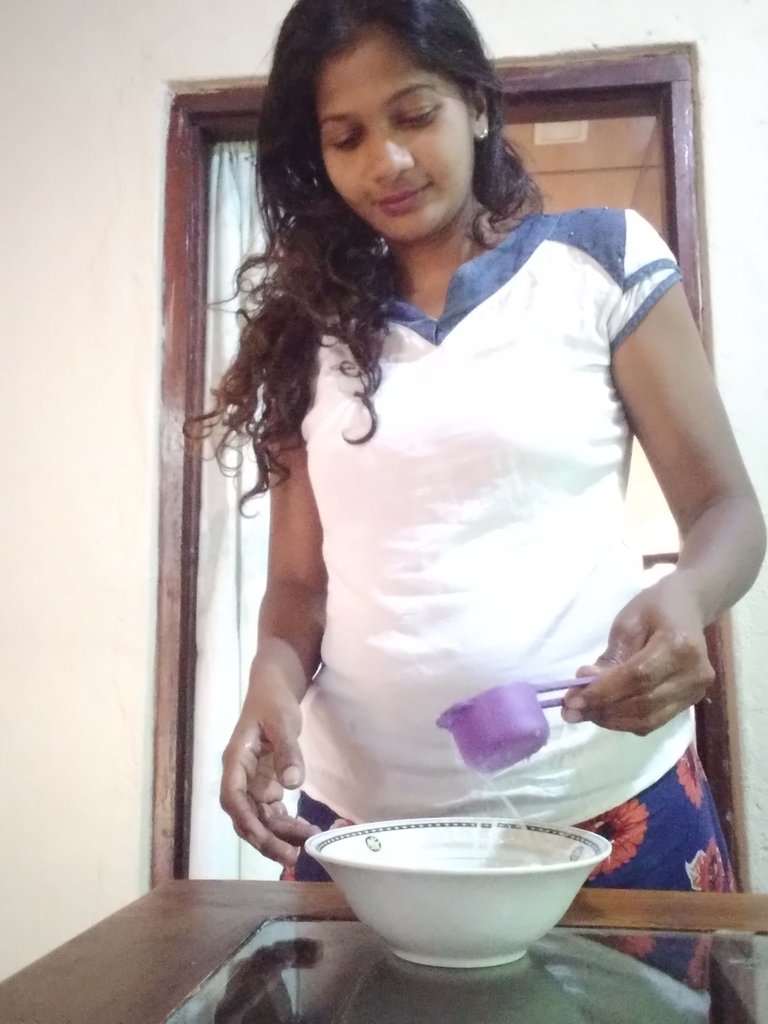 Now add turmeric powder and stir this mixture well.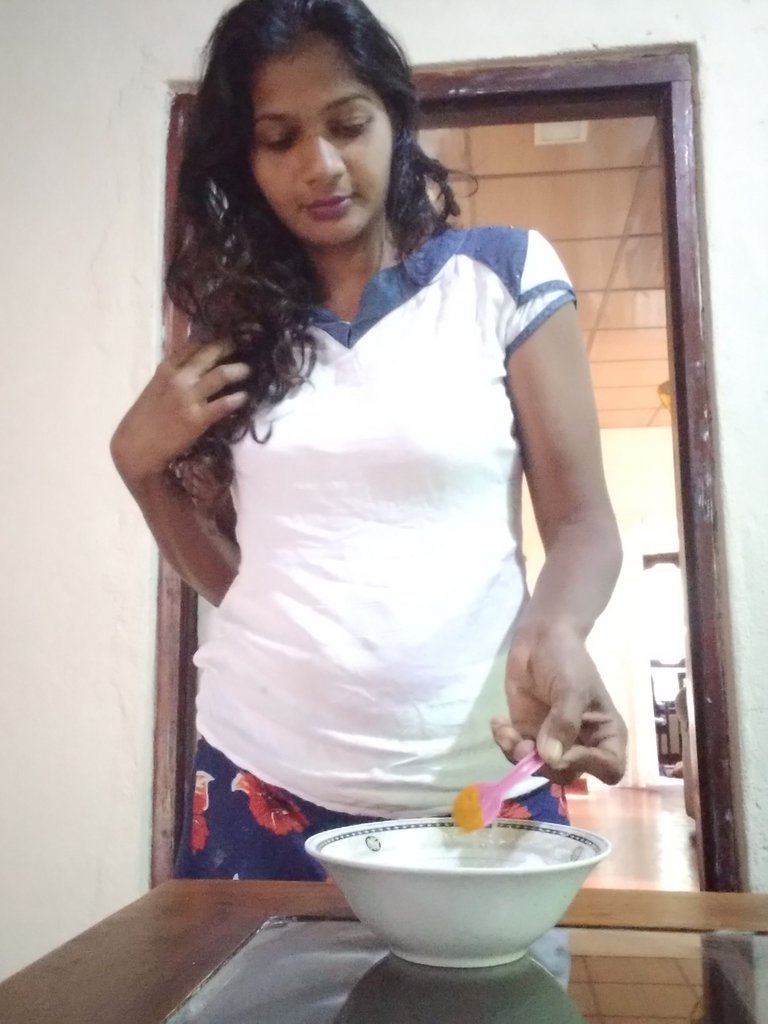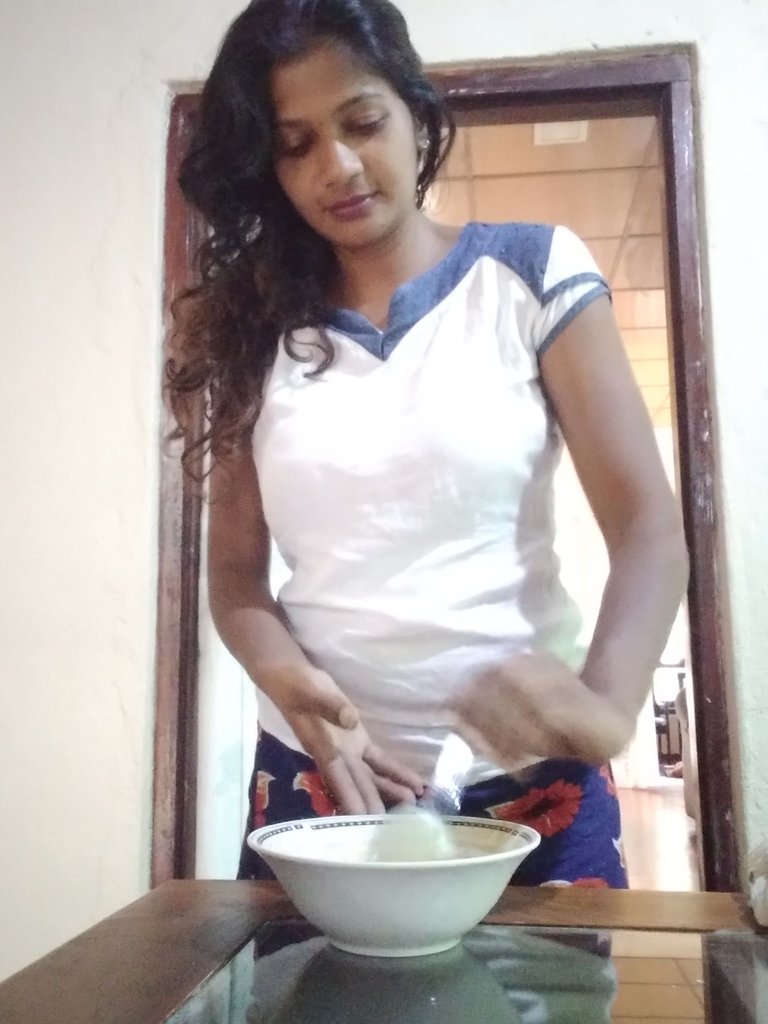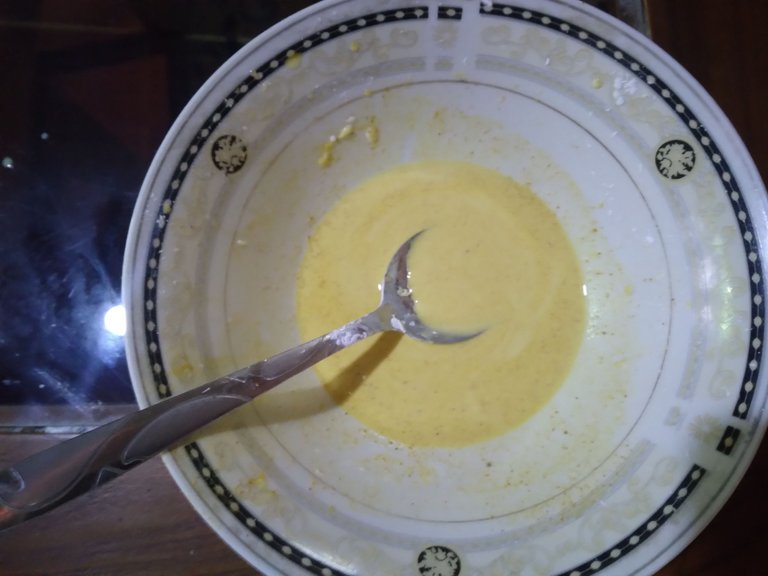 Add the washed and cleaned cauliflower pieces to this mixture.
Wash well and cut the big onion into long pieces, garlic into long pieces and green chillies into long pieces.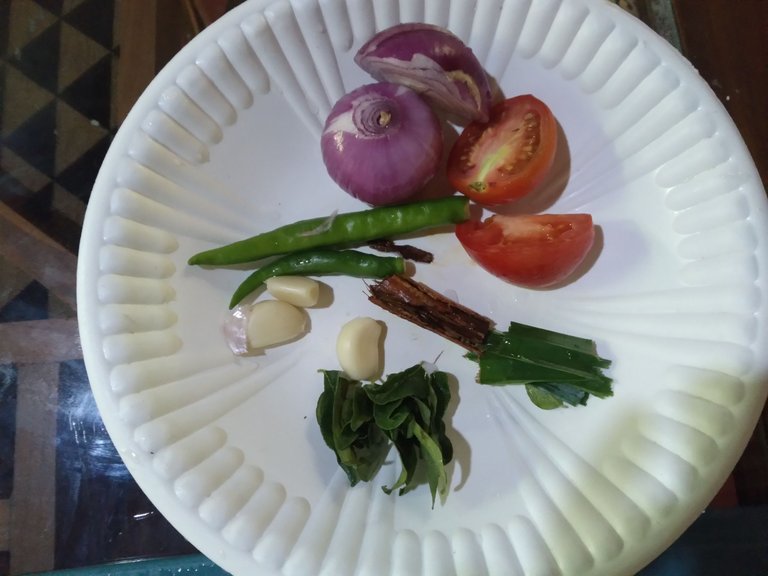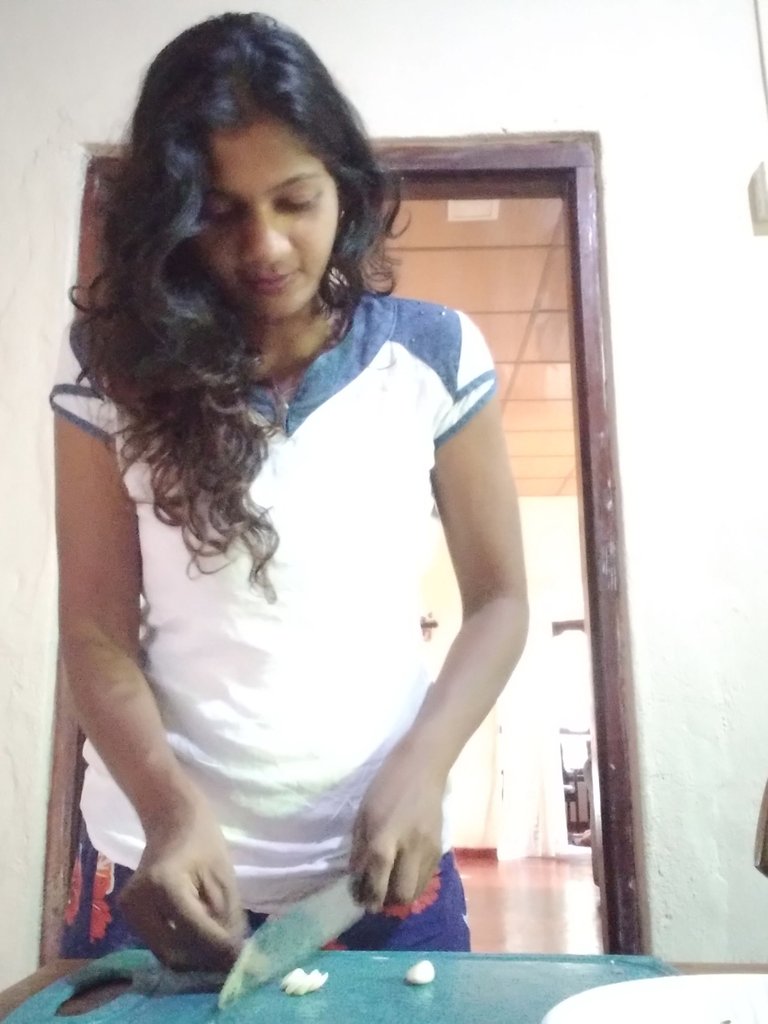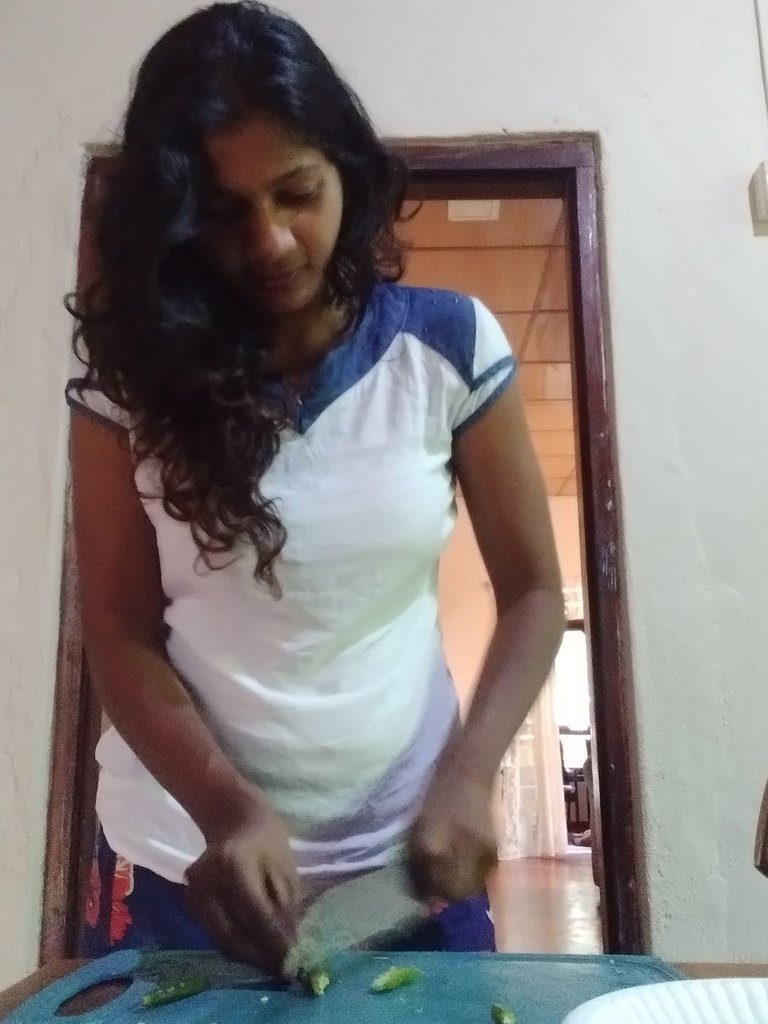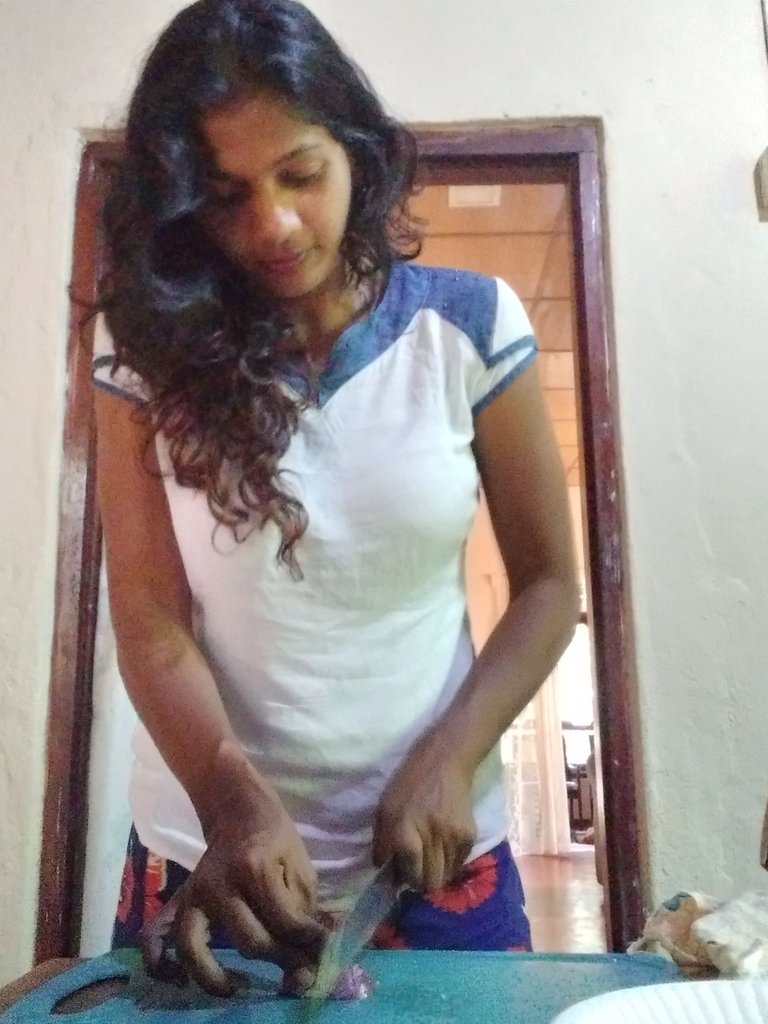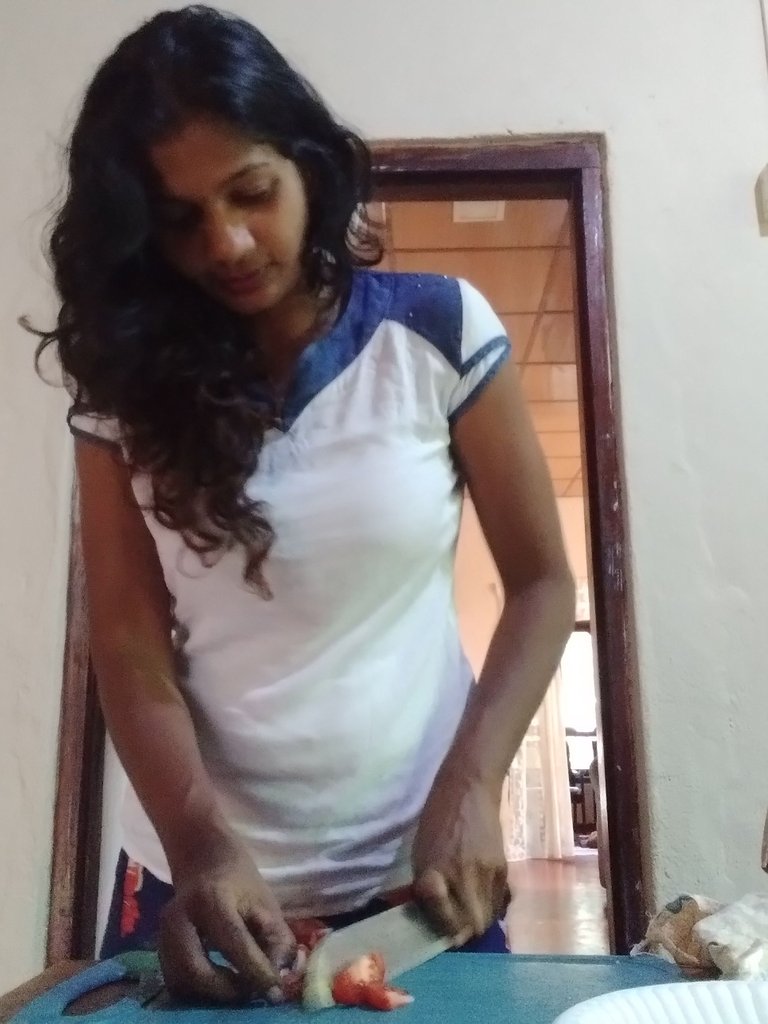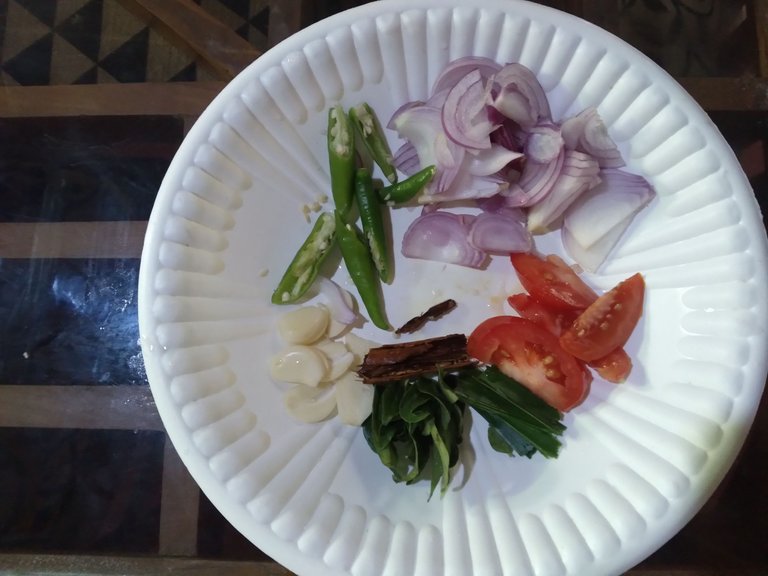 Let's deep fry the cauliflower pieces coated in the cornfla mixture. But it should be fried in low flame without changing the color.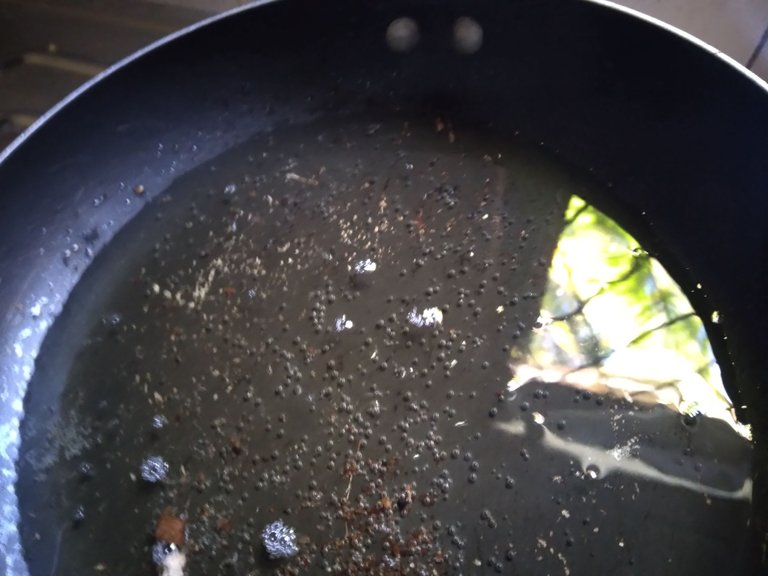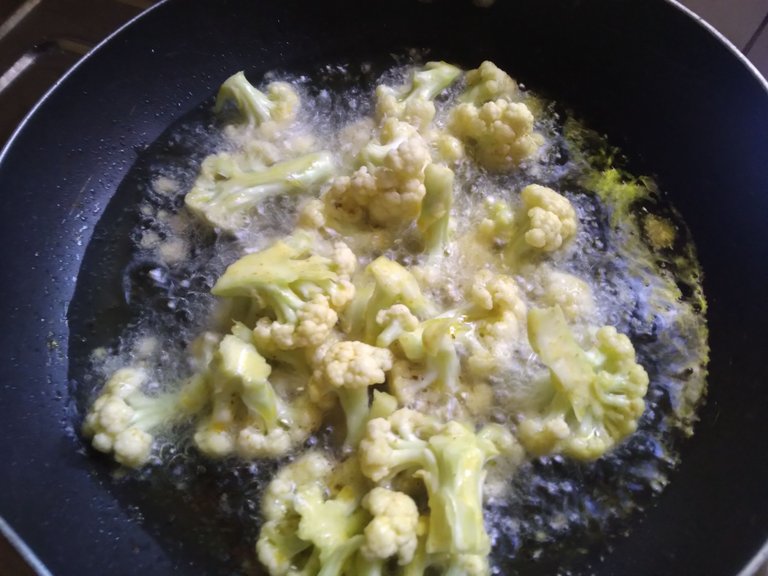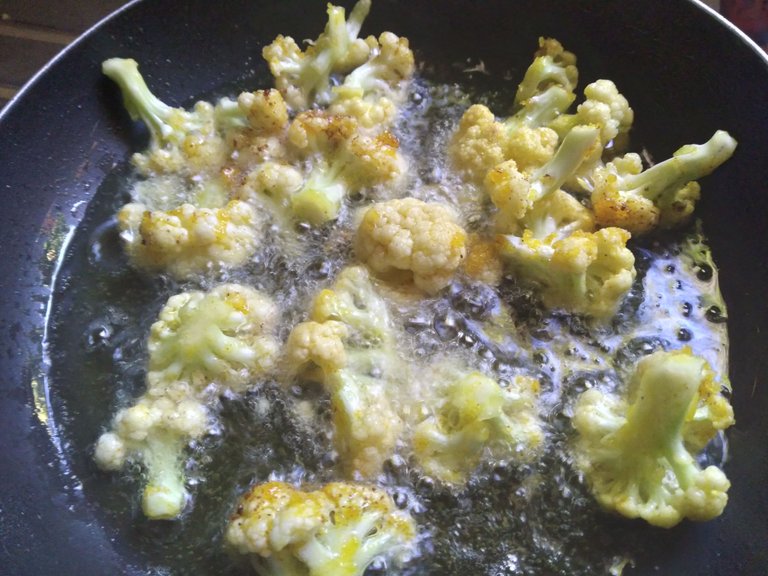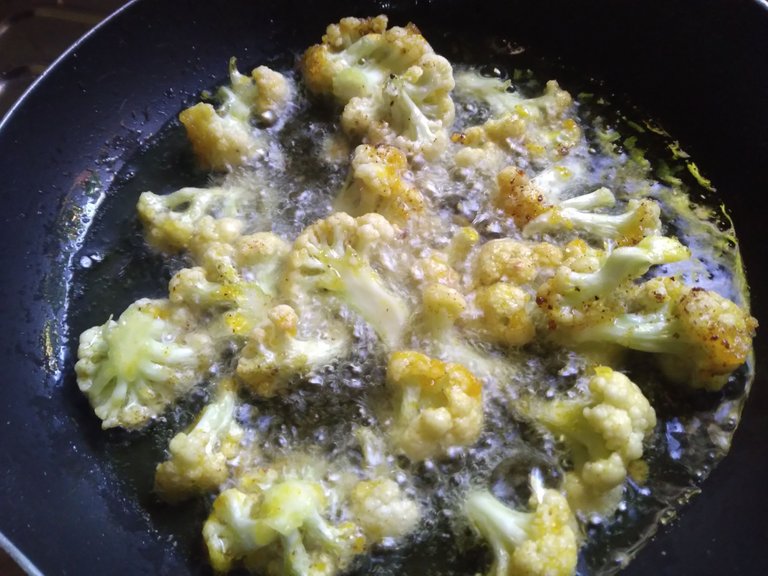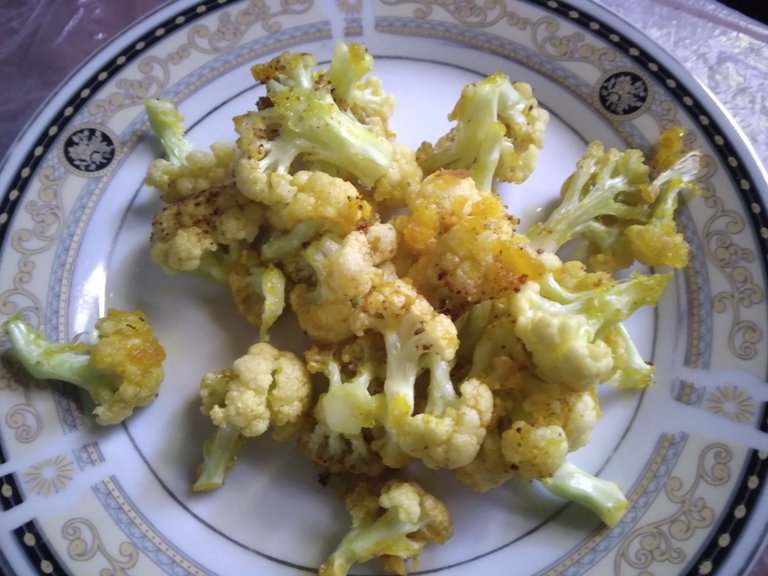 Add one tablespoon of the same oil to another pan and heat it. Then add cinnamon pieces to it first.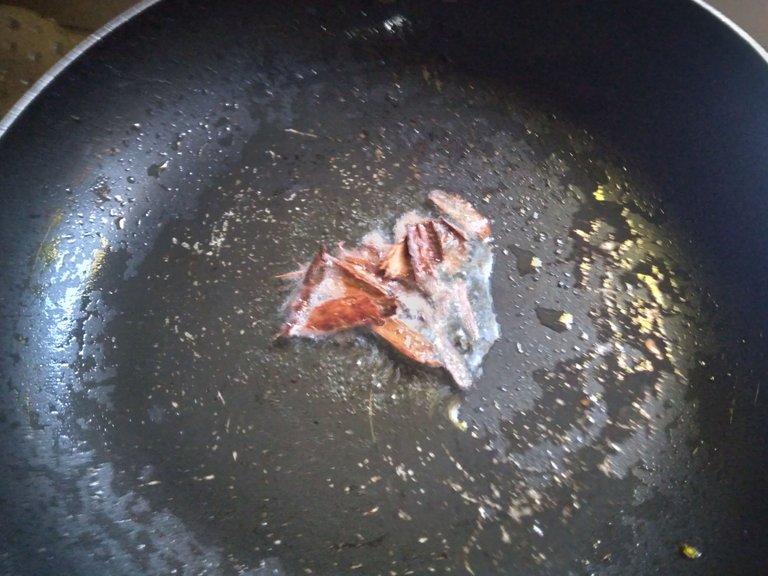 Then add garlic and curry leaves with pandan leaves.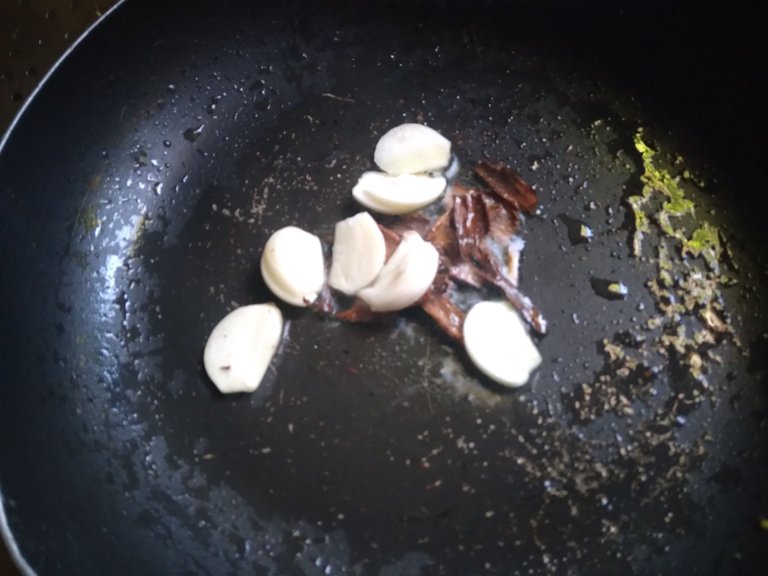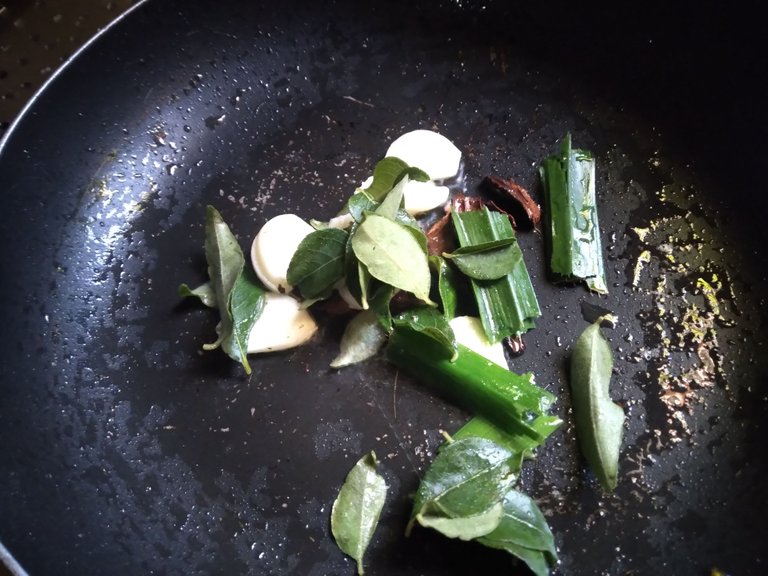 Now add the tomato slices and fry all this for about a minute on low flame. Then add chopped onion.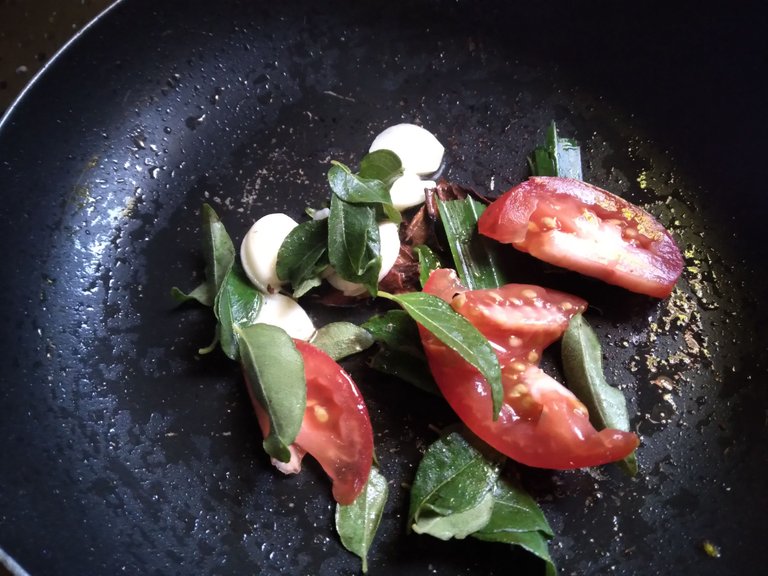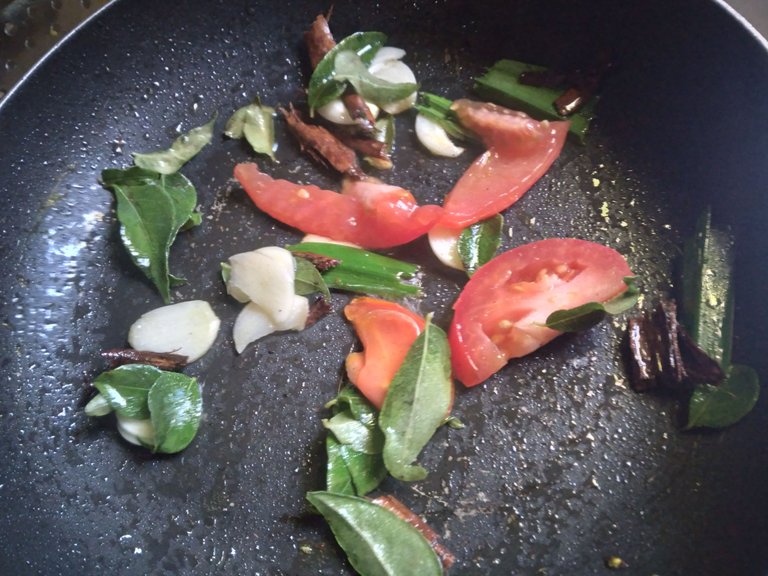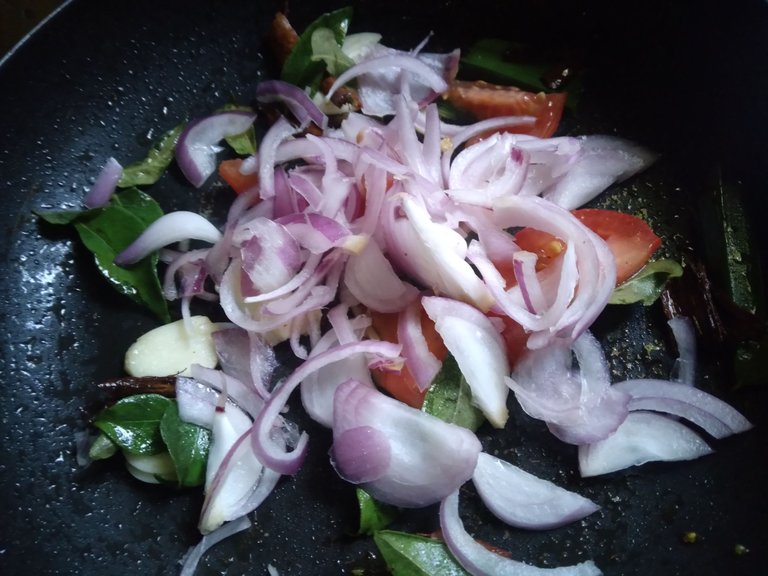 Now add green chillies and stir fry all this on low flame for about two minutes.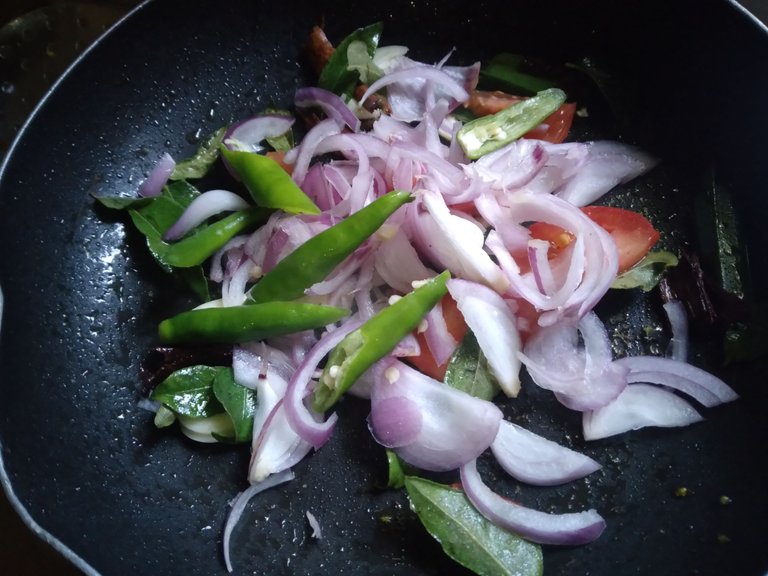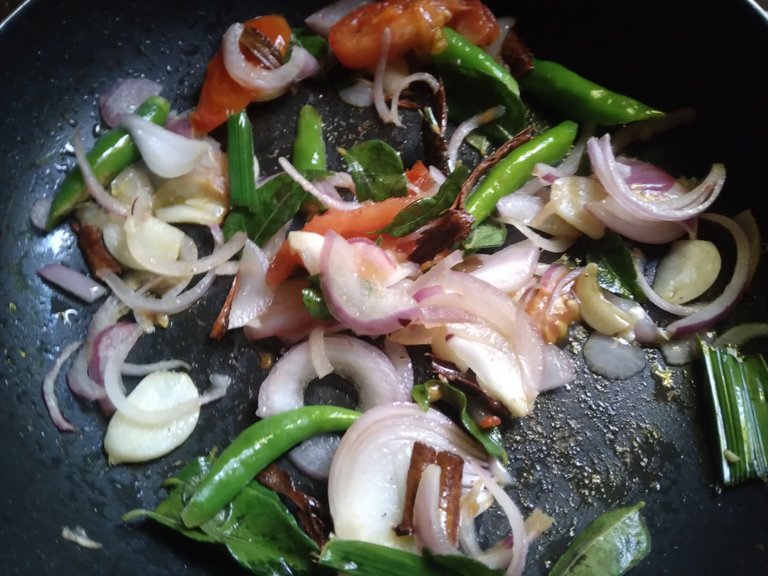 Now add the chilli pieces and stir.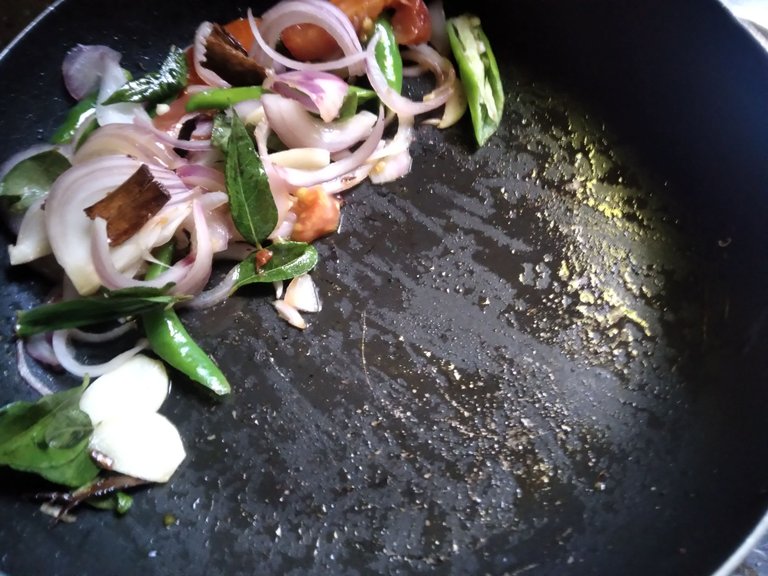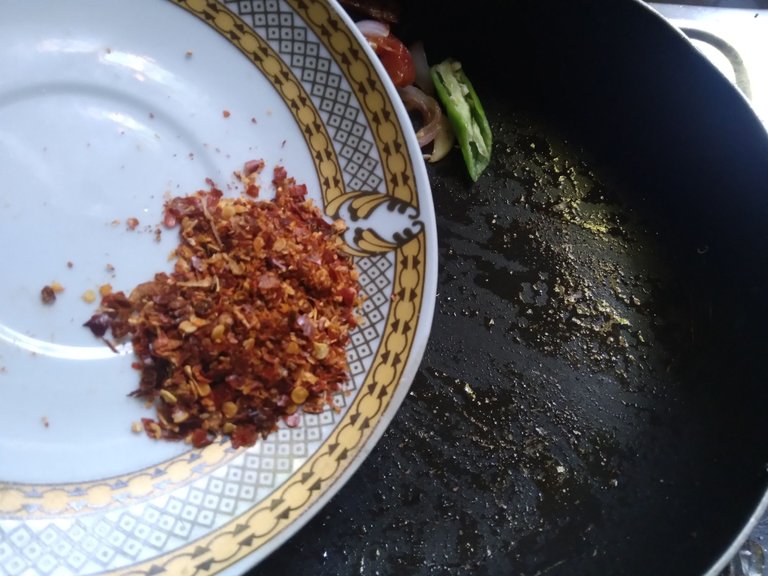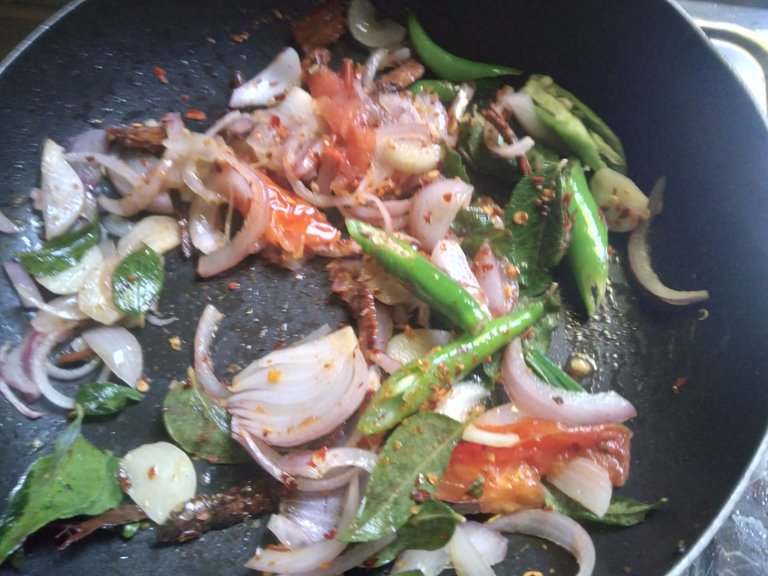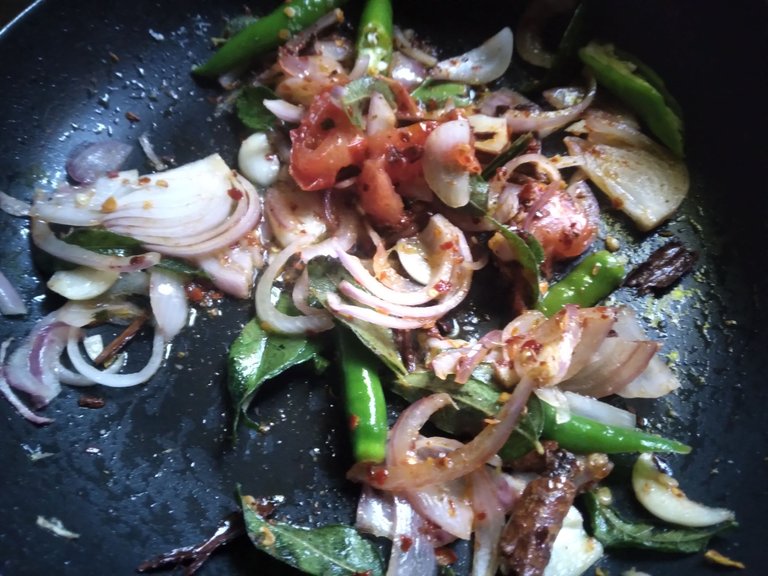 Add salt powder. After that add fried cauliflower pieces and stir well and turn off the stove. Leave it on the stove for about a minute and remove it.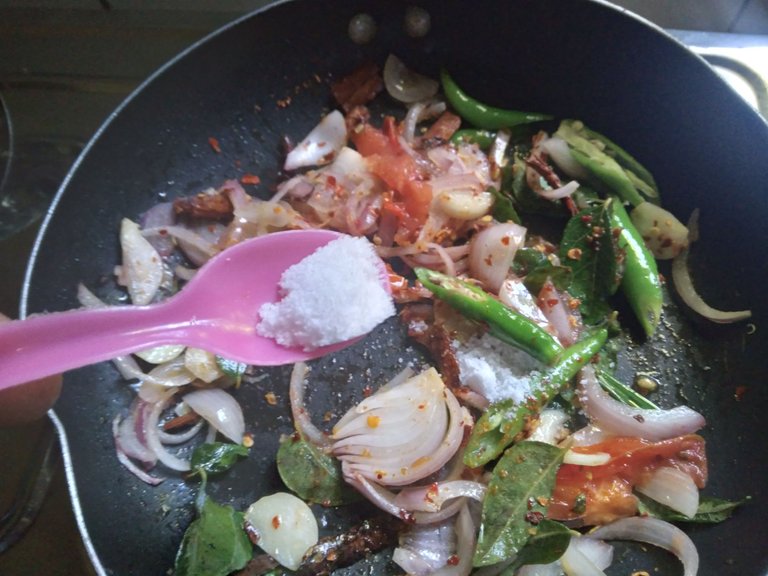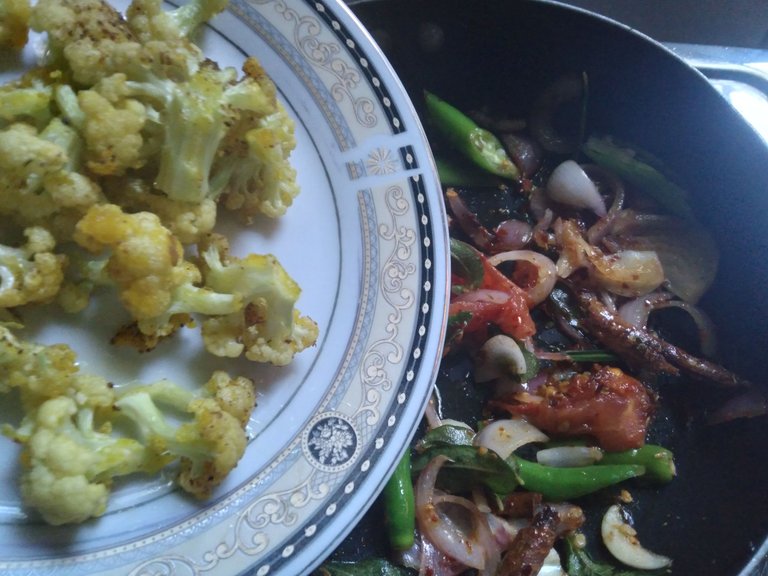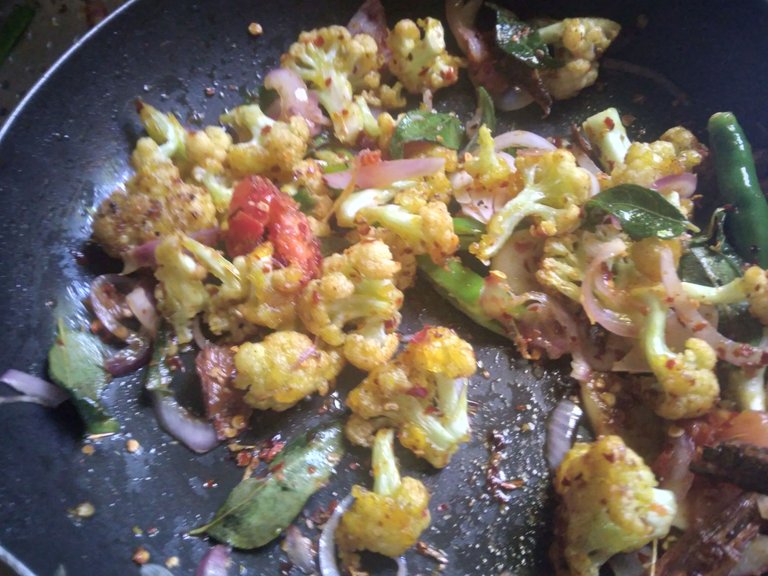 cauliflower tempura is very fragrant. And it doesn't take much time to make. This is a delicious tempura that can be made with very few ingredients. I think this will be a good recipe for those who love cauliflower and friends who want to try different ways of cooking with cauliflower. And cauliflower is a very nutritious food. So make and taste my dear friends.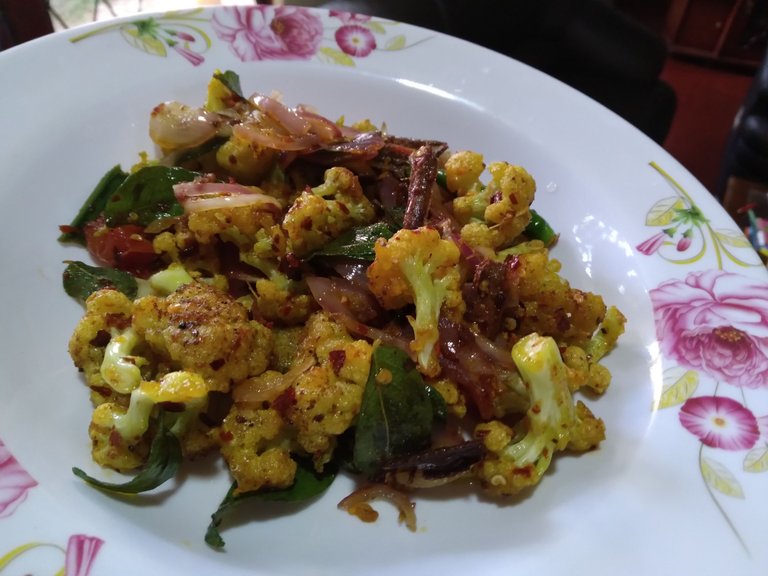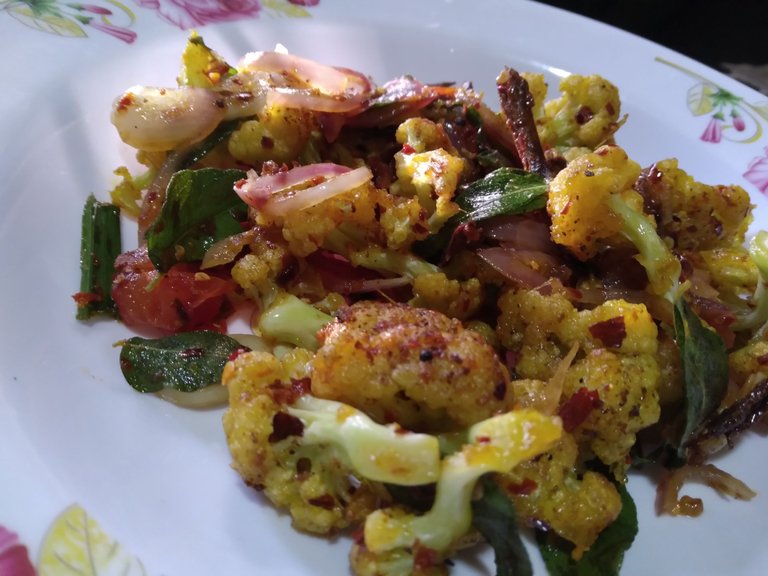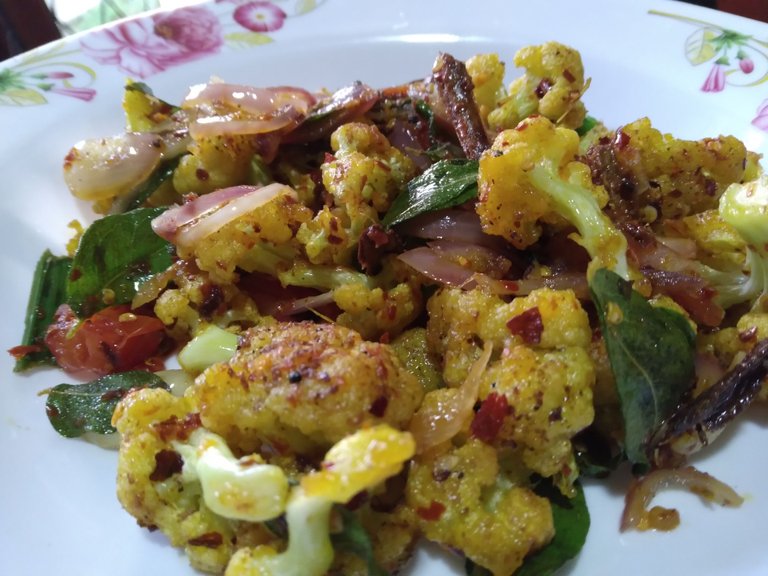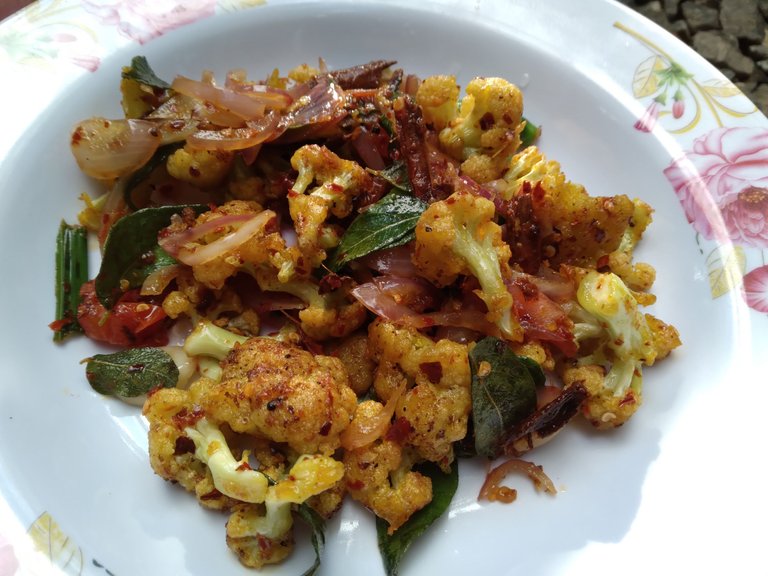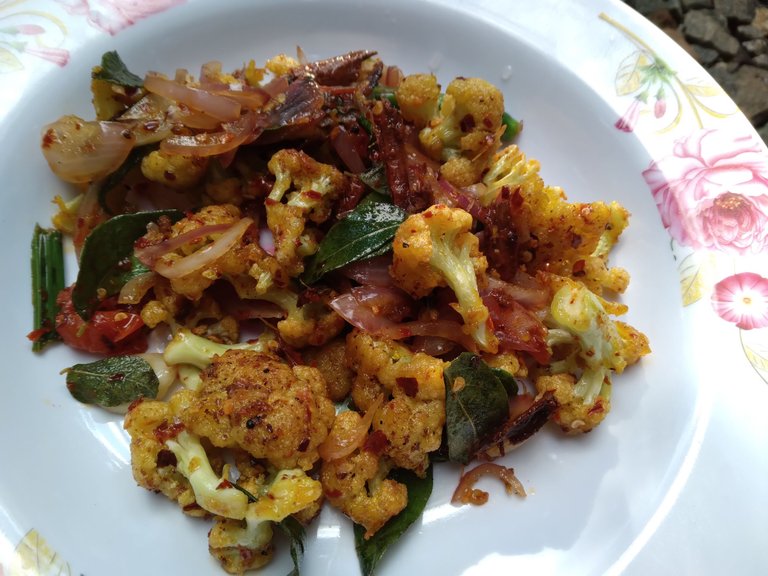 Warmly thanking you for reading.
---
---