Let's make a delicious mushroom devil that many people like to eat.
Hello my loving Hiveans,
How are you, Good afternoon to all my dear friends. So, our rainy weather has abated a bit and now, although there is not much sunshine, the weather is very good.Like me, my family members also love to eat food made from mushrooms.So I made a very delicious mushroom devil for them. So I thought to share that delicious recipe with you. So let's see how to make it.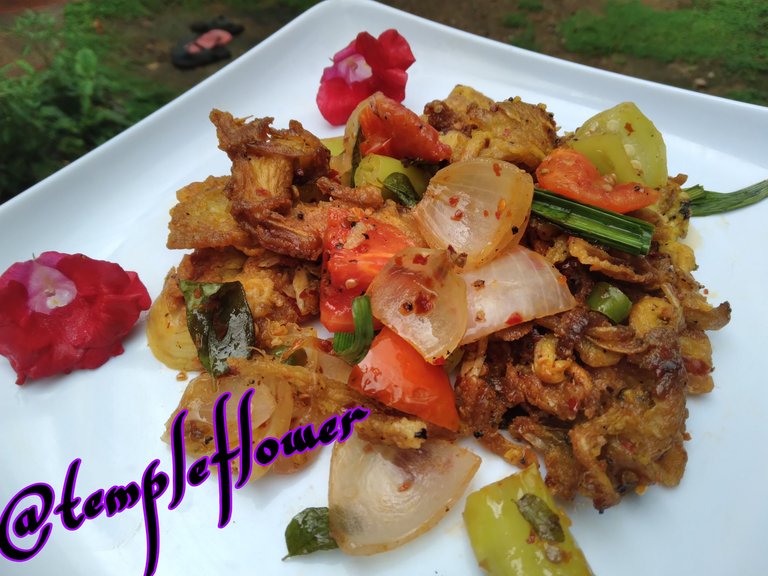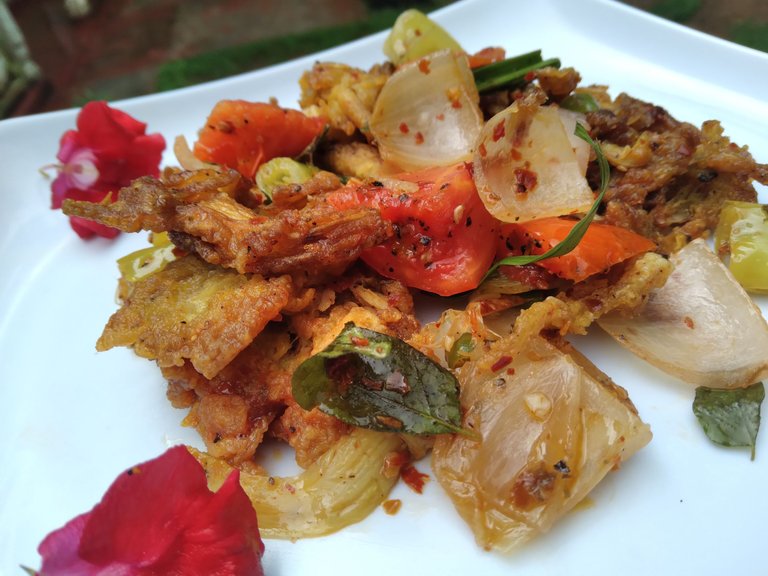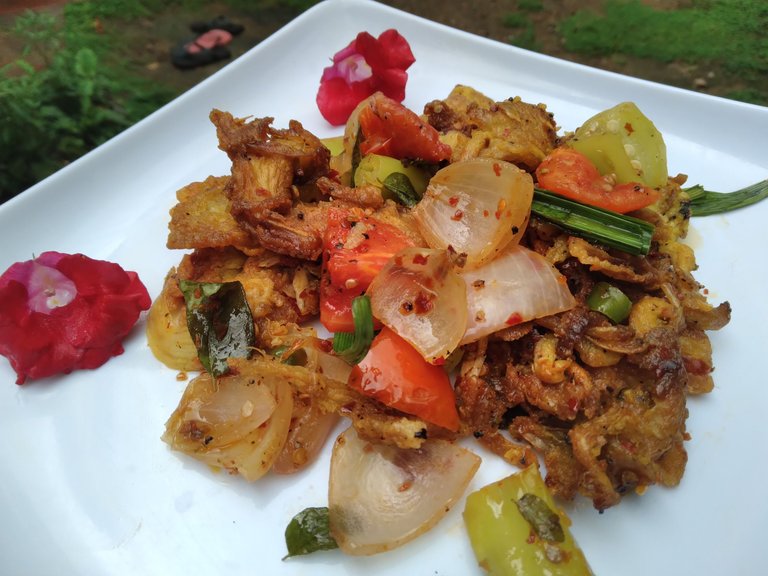 Ingredients;
100g size packet of mushrooms
A tablespoon of sugar
100ml of oil
A tablespoon of chilli pieces
A teaspoon of salt powder
Half teaspoon of pepper powder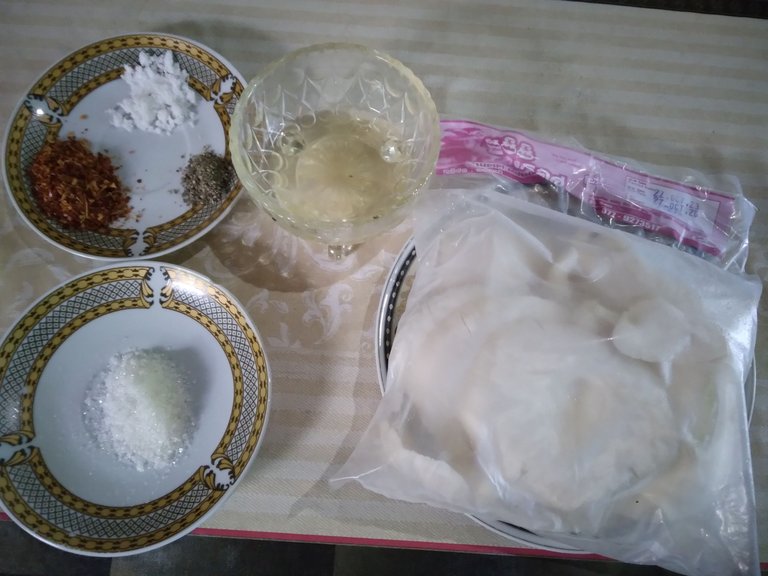 A tablespoon of tomato sauce
One and half tablespoons of water
Two tablespoons of bread flour
Curry leaves
Pandan leaves
A tablespoon of chopped garlic
A tablespoon of chopped ginger
A fish chili pod cut into squares
One diced tomato
A large onion cut into squares
Two chopped green chillies
Half teaspoon of turmeric powder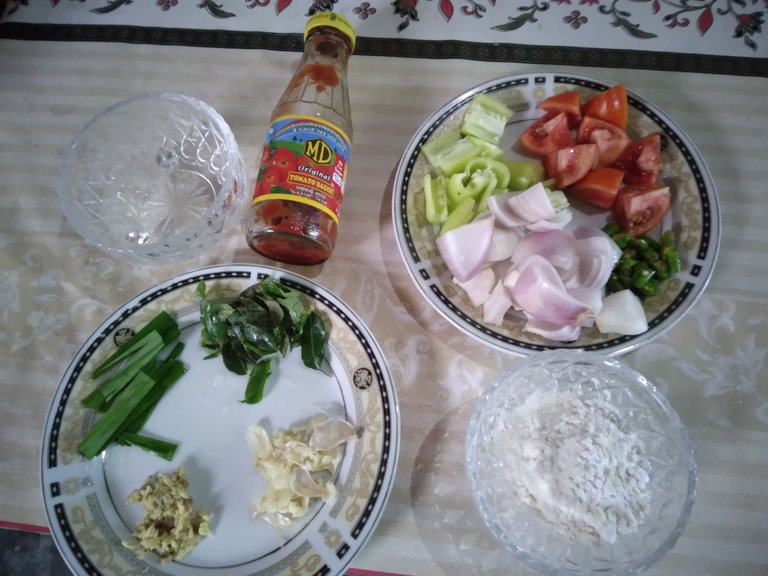 The method of making;
Put the mushrooms in a bowl, wash them well, remove the water content and tear them long.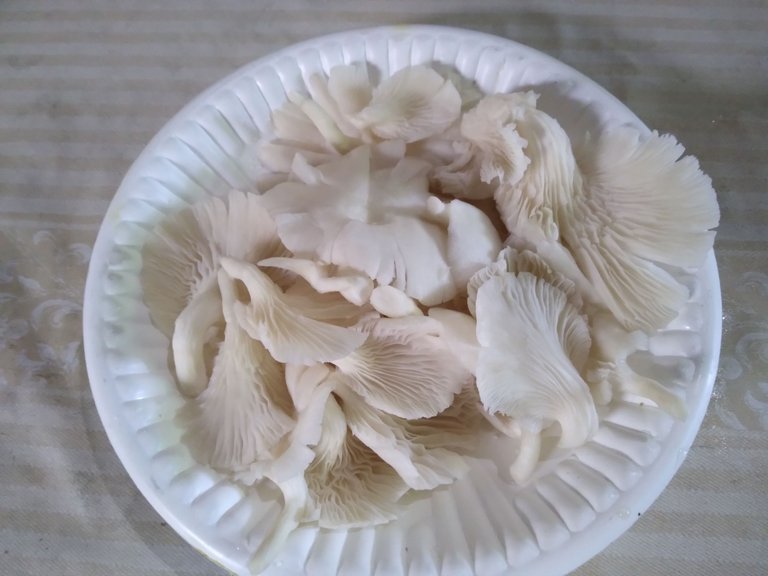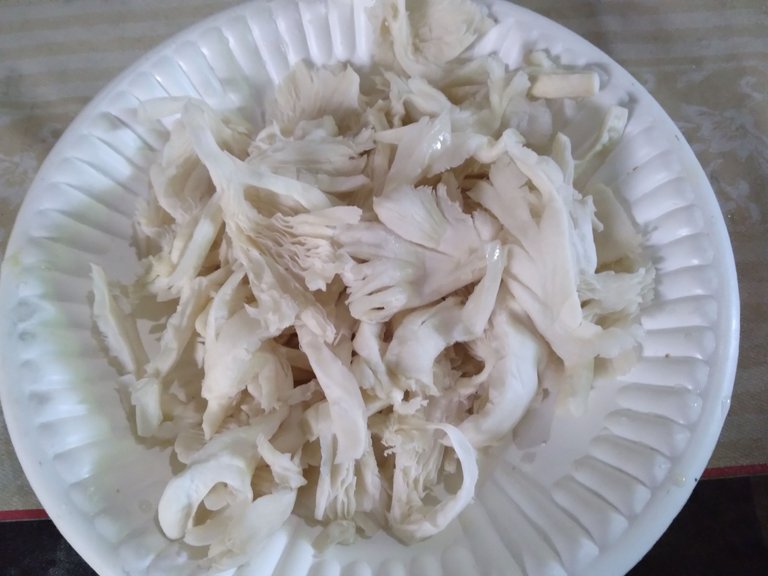 Now add turmeric powder, salt powder and pepper powder to the mushrooms and stir well.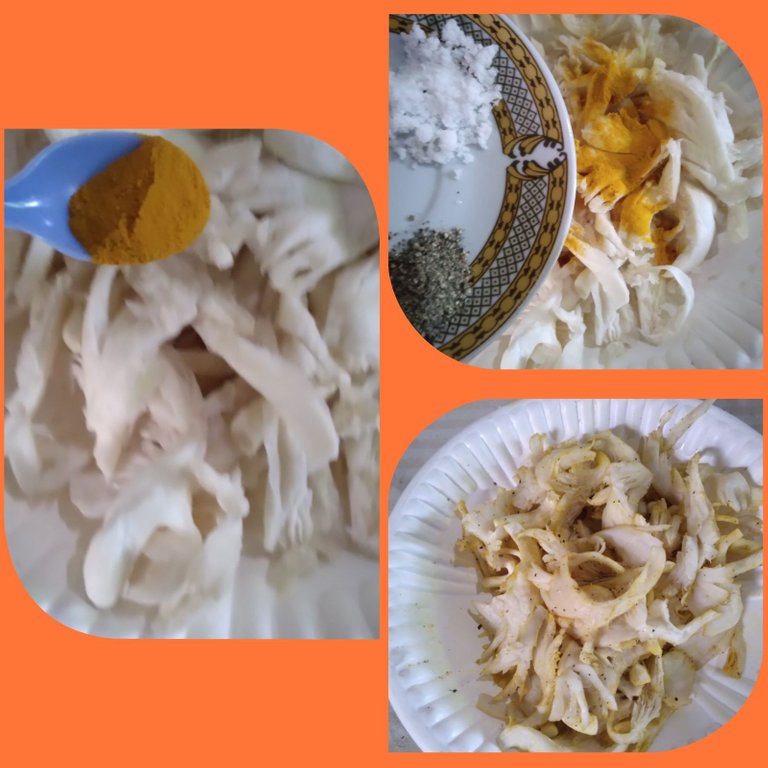 Put 2 table spoons of bread flour in a bowl and add one and a half table spoons of water to it and make a normal thick liquid.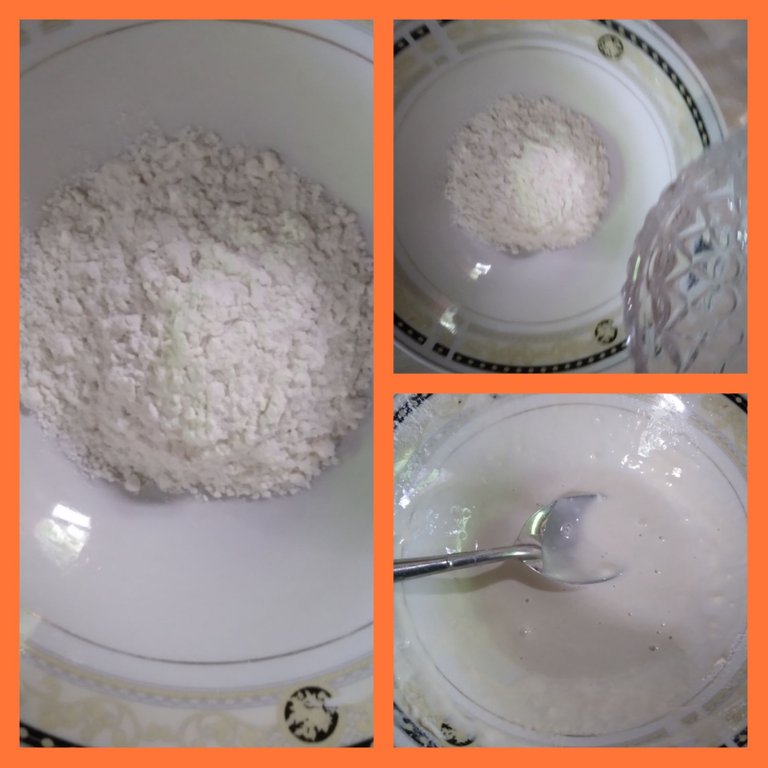 Now take the long ripped pieces of mushrooms one by one and roll them well in this flour mixture.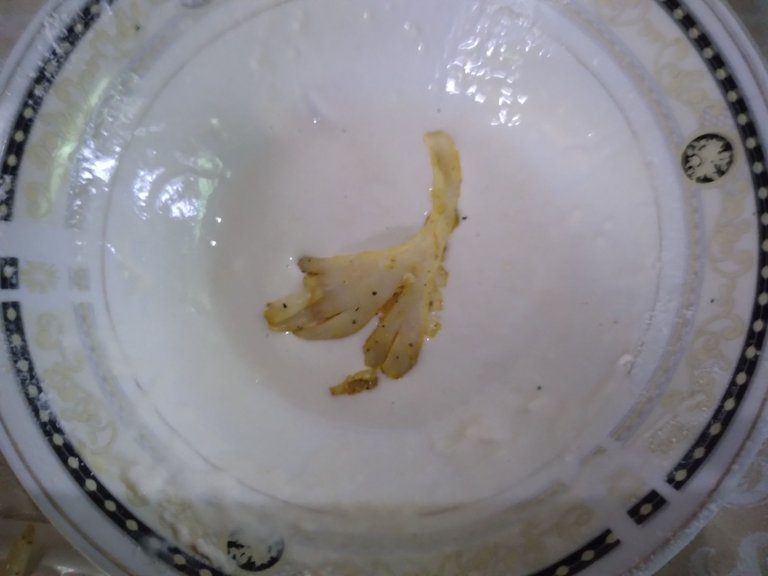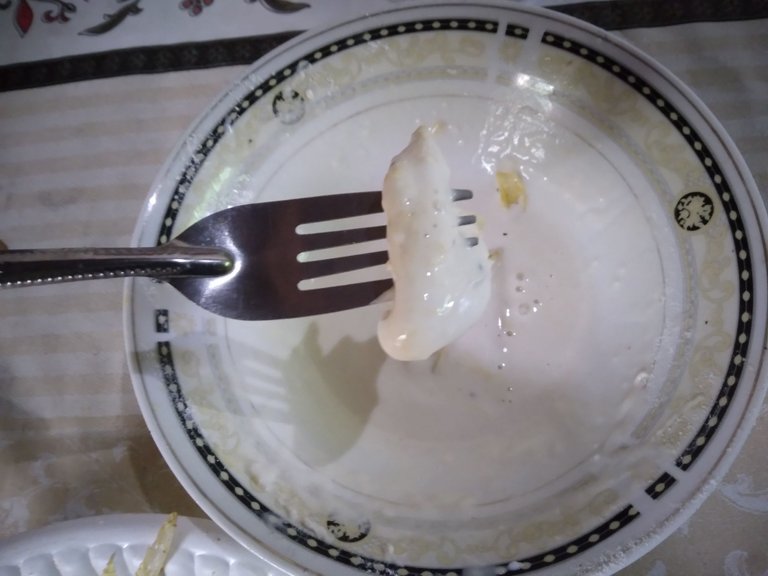 Now fry the mushroom pieces coated in the flour mixture in deep oil until golden.: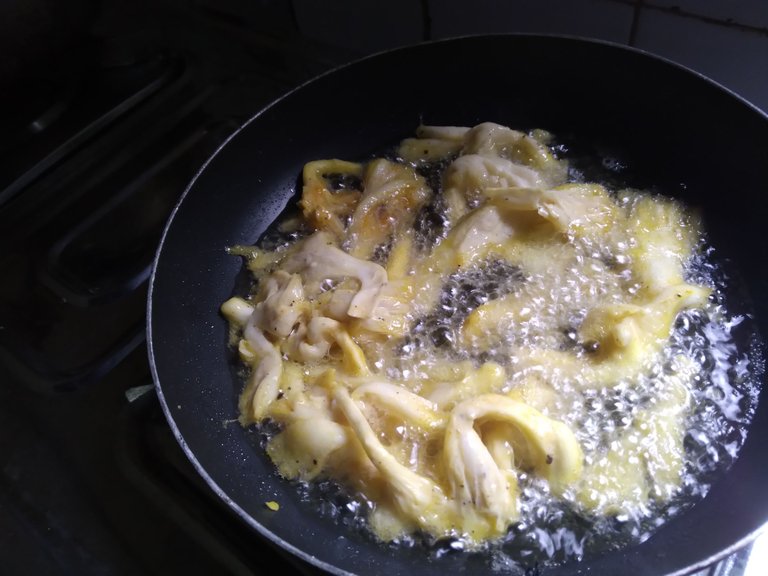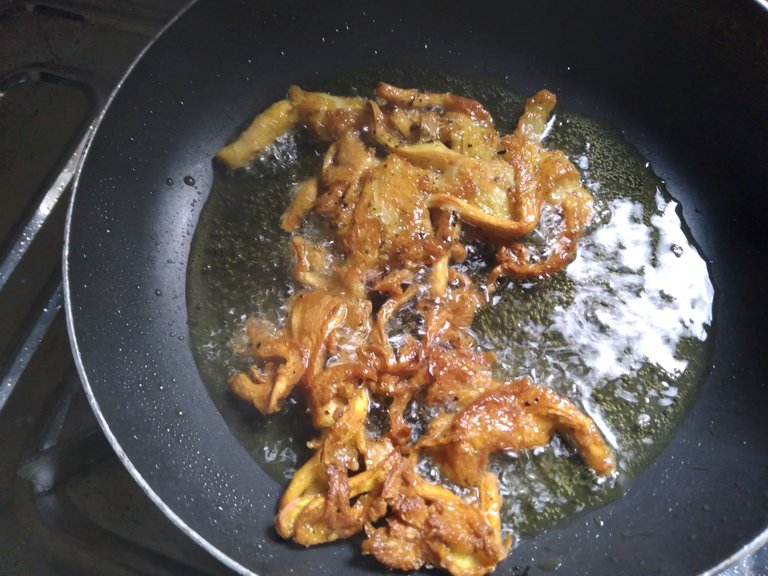 Add two tablespoons of oil from the remaining oil after frying the mushrooms to the pan. Then add chopped ginger, garlic to it and after about a minute add capsicum and big onion pieces.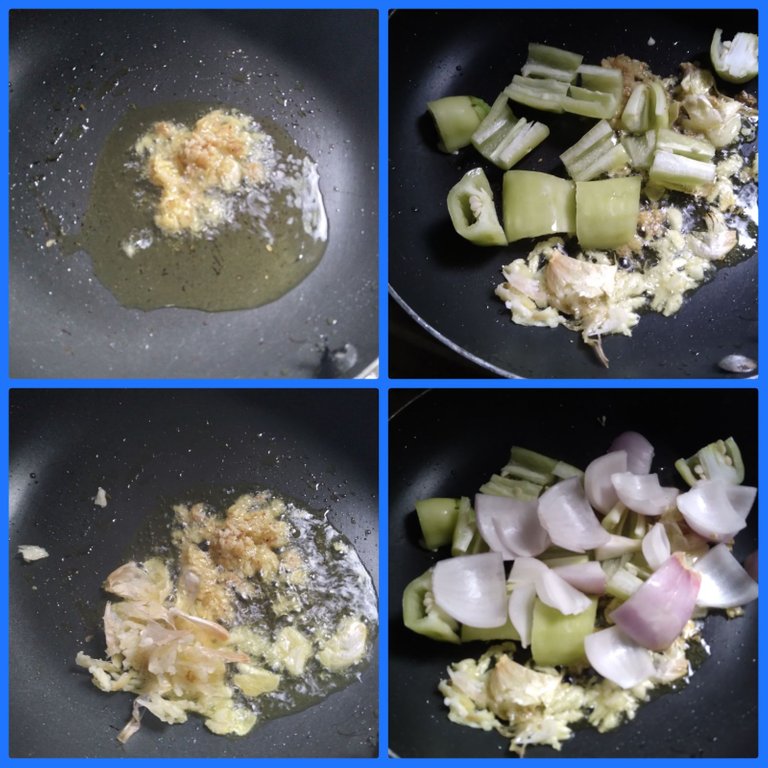 Now add chopped green chillies, pandan leaves and curry leaves.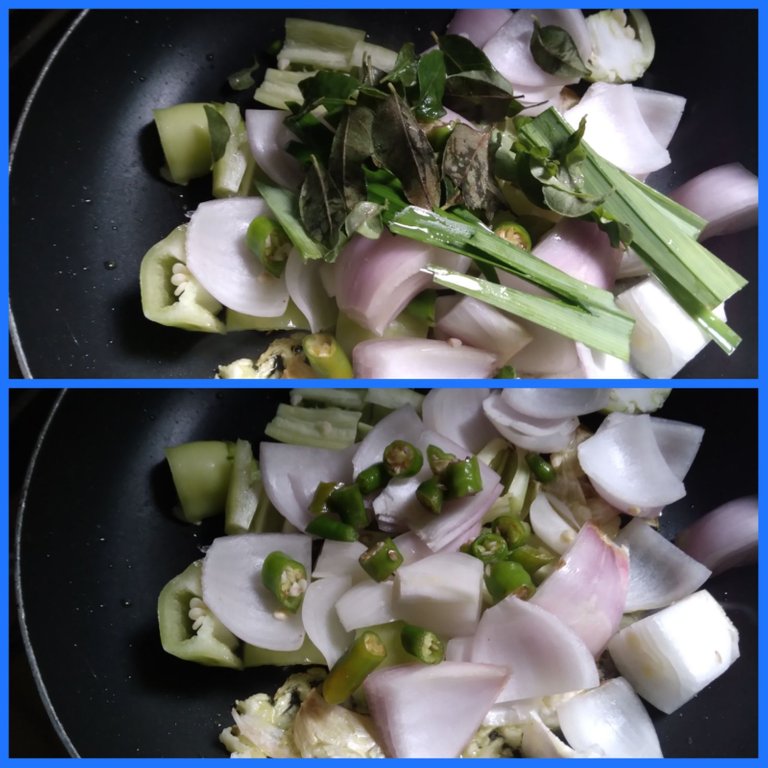 Mix them all.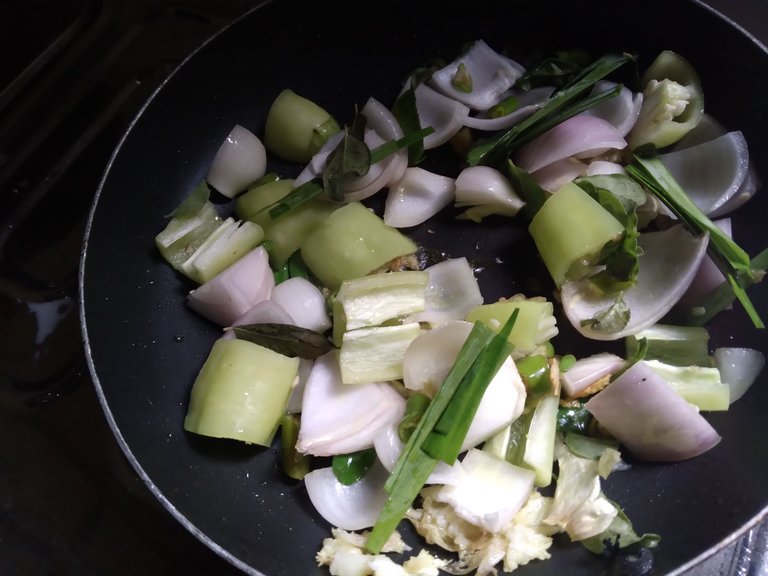 Add half teaspoon of salt powder and 1/4 teaspoon of pepper powder.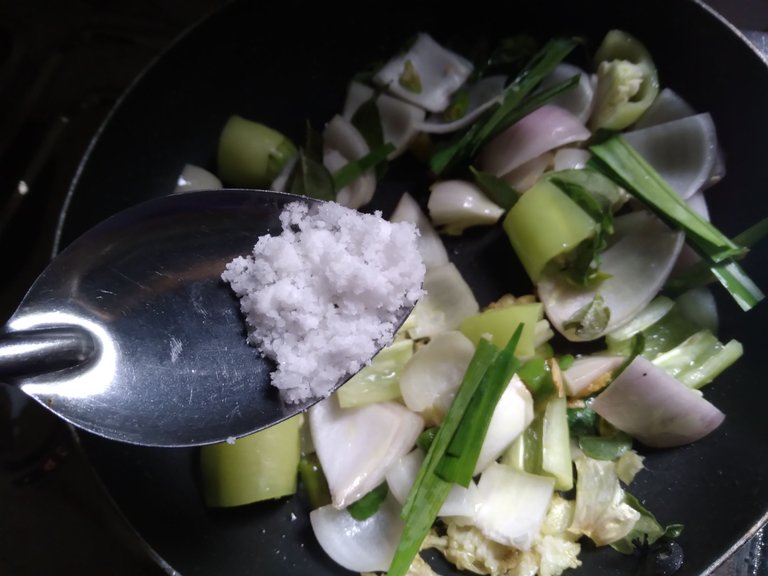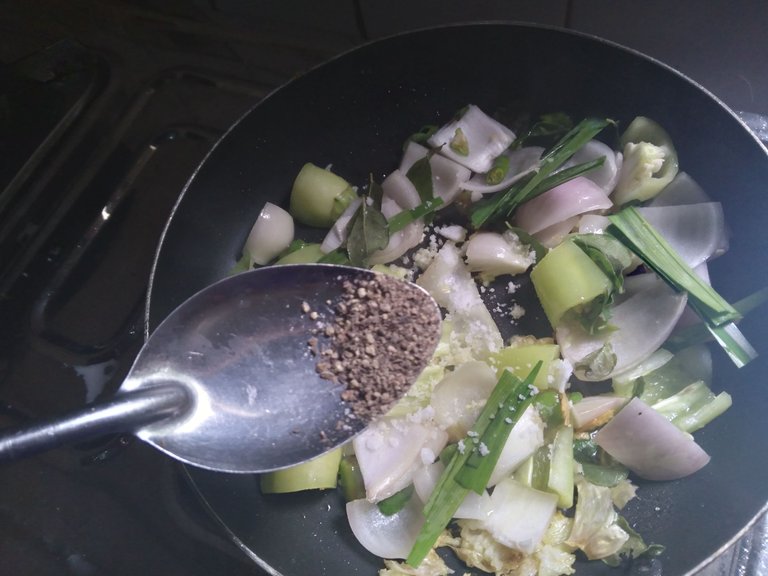 Add a tablespoon of chilli pieces.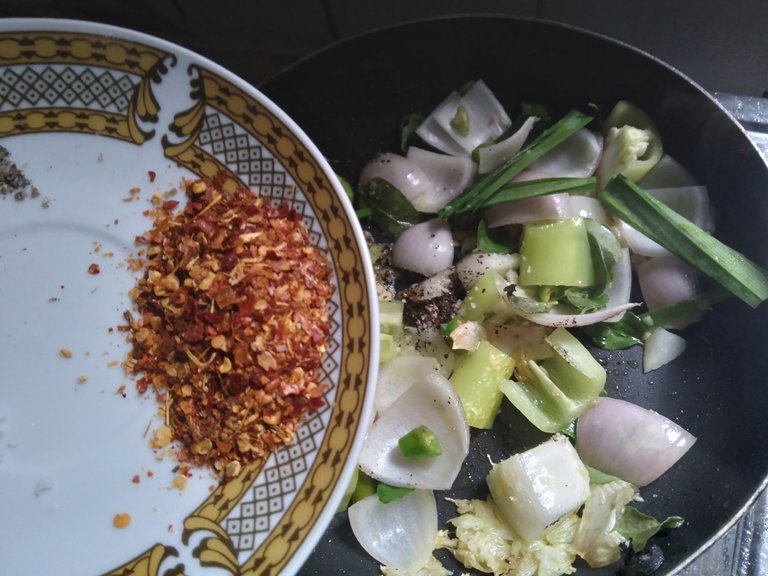 Now add diced tomatoes and sugar and stir well.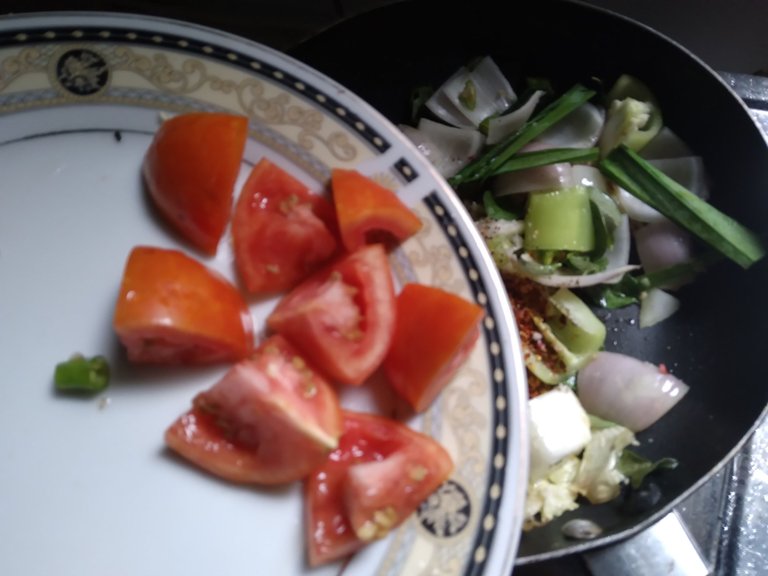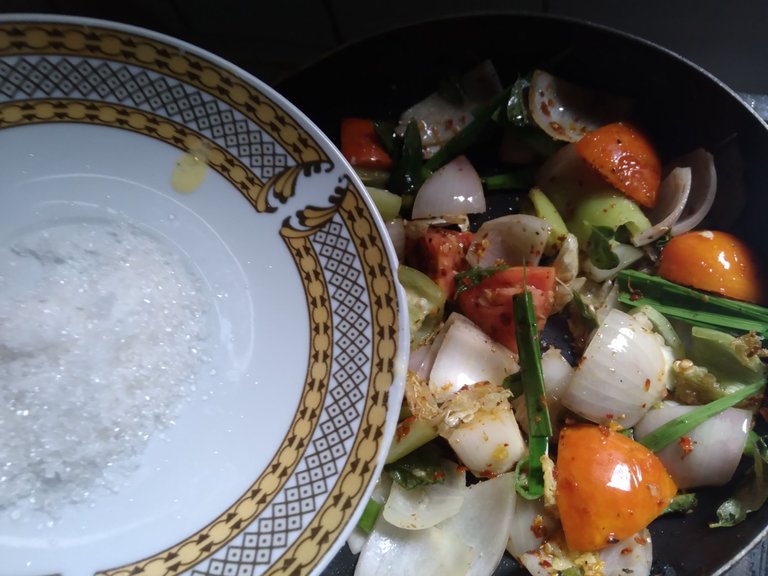 Now add the fried mushrooms.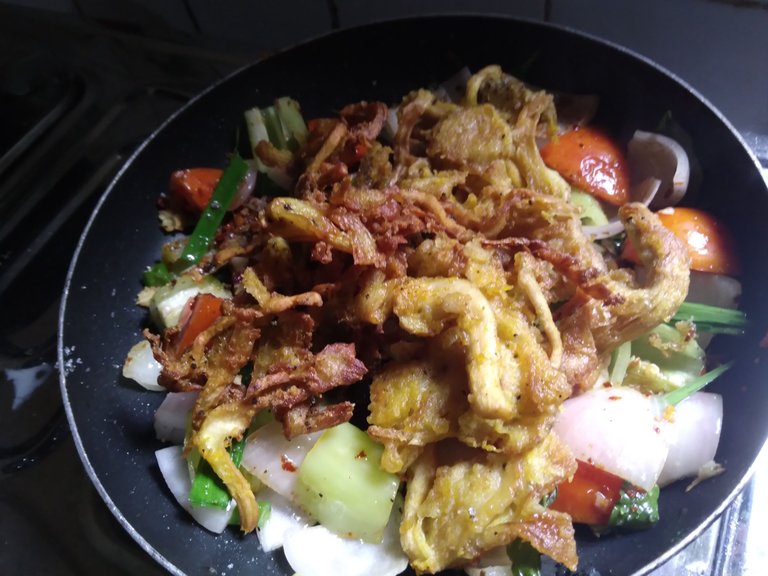 Finally add tomato sauce and remove from heat. All of these should maintain the fire level of the article at a normal level.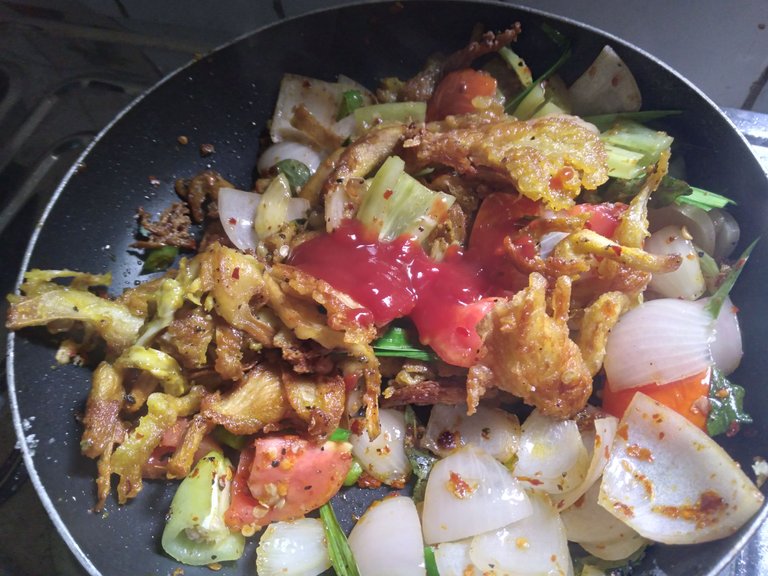 Even if we eat the same food every day, we get bored, so with this change, we can eat rice with a little more pleasure.Among them, a mushroom devil is a dish that many people like to eat. Very tasty food.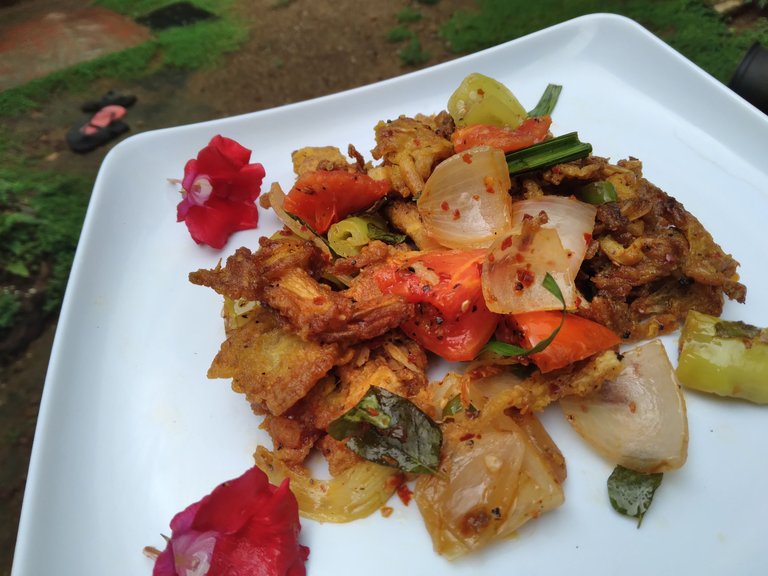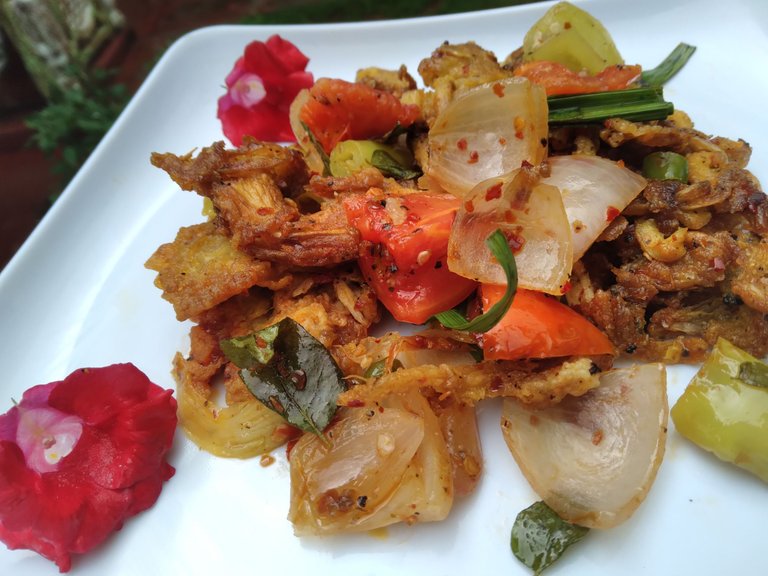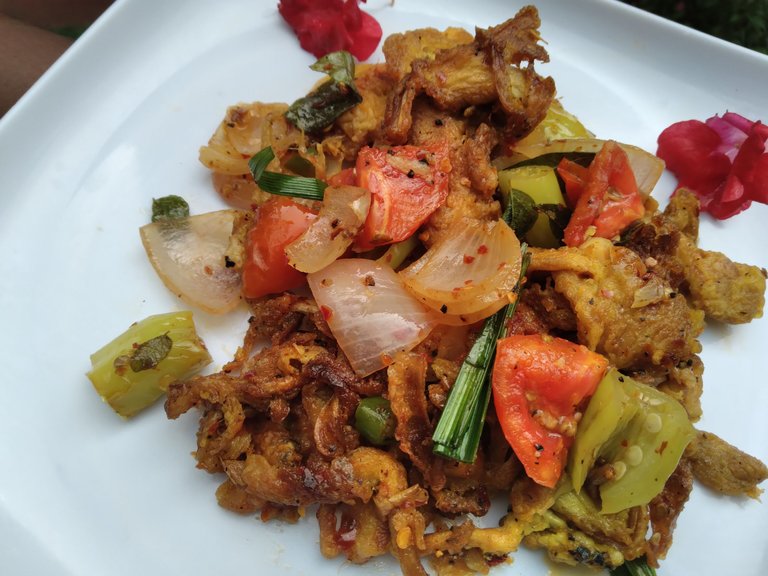 Warmly thanking you for reading.
---
---