Let's make a delicious"Fish oil Vinegar", that goes best with lunch.
Hello my loving Hiveans,
How are you,We have very cold weather with very rainy weather. So I wish everyone a cold good morning.Today I bring you a delicious fish recipe. We also call this "fish oil vinegar". So let's see how to make it.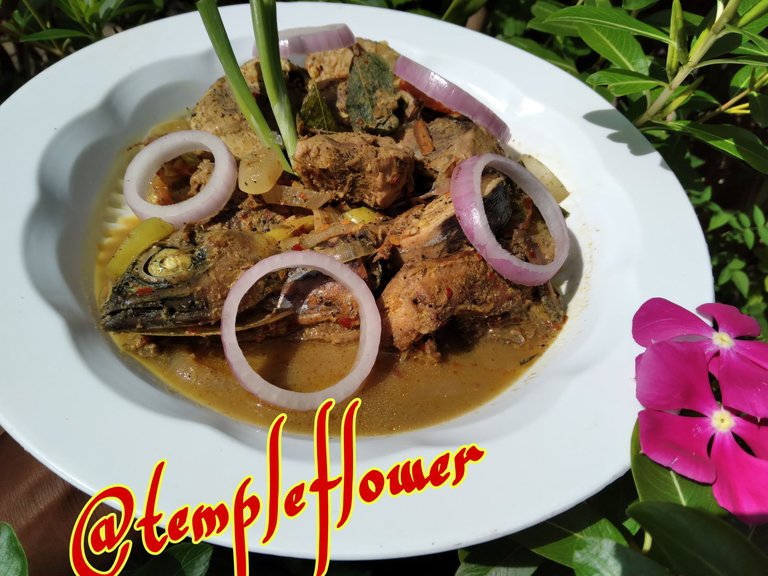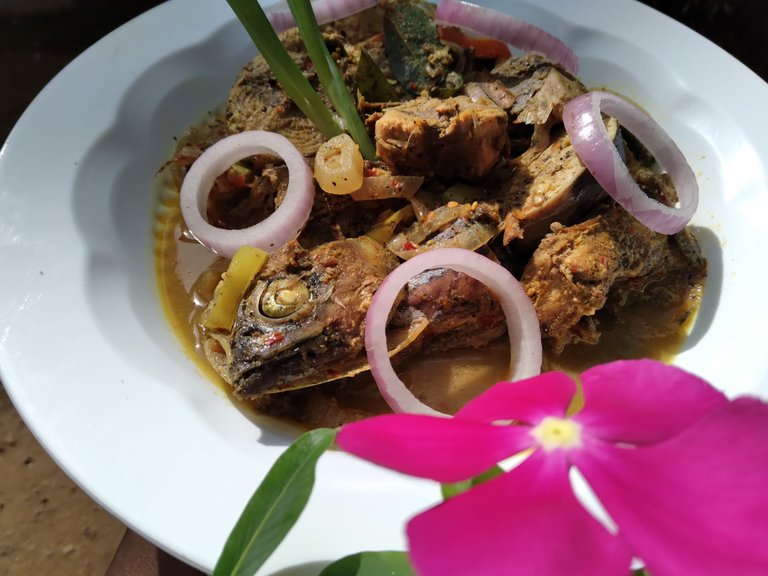 Ingredients;
250 grams of sliced ​​fish of any kind
A large onion cut into circles
A capsicum cut inti circles
Curry leaves
Two green chilli pods cut in half
Crushed garlic
Crushed ginger
Pandan leaves
Sliced tomatoes are one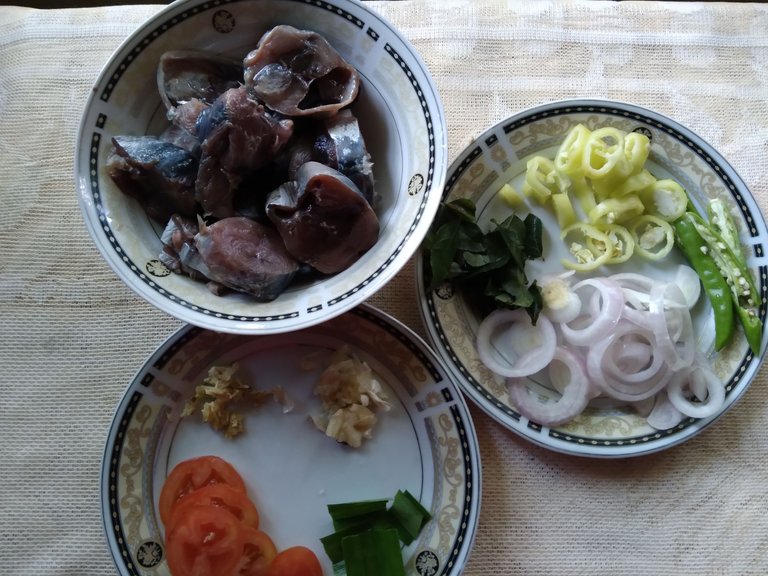 A cup of water
One and half tablespoons of oil
A teaspoon of vinegar
A teaspoon of salt
One and half teaspoon of pepper
Two teaspoons of chilli pieces
Half teaspoon of turmeric powder
A few sticks of cinnamon
Half cup of coconut milk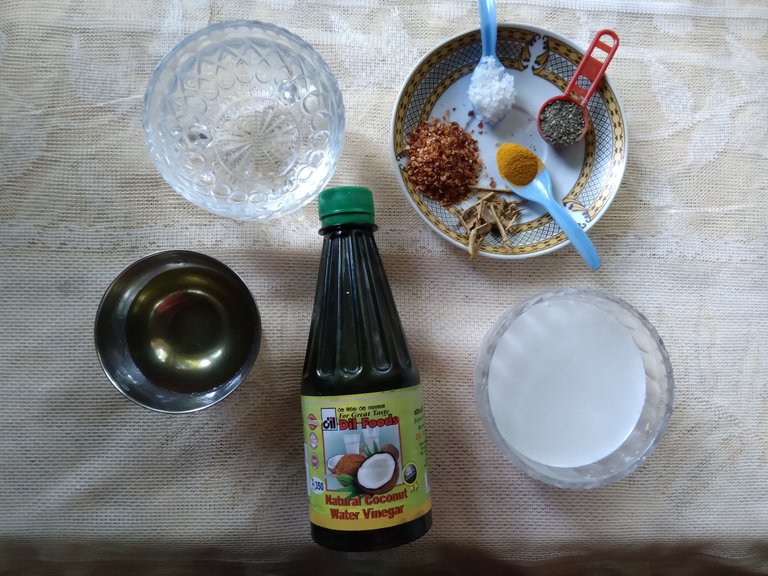 The method of making;
Wash and clean the fish pieces and put them in a clay pan.Add turmeric powder, one teaspoon of pepper powder and one teaspoon of salt to it.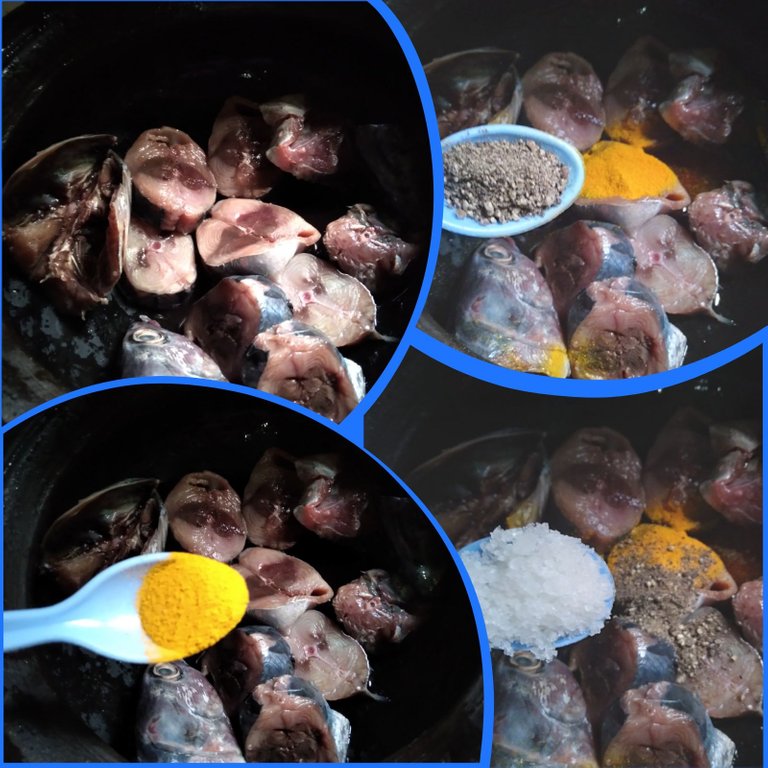 Add a teaspoon of vinegar to it.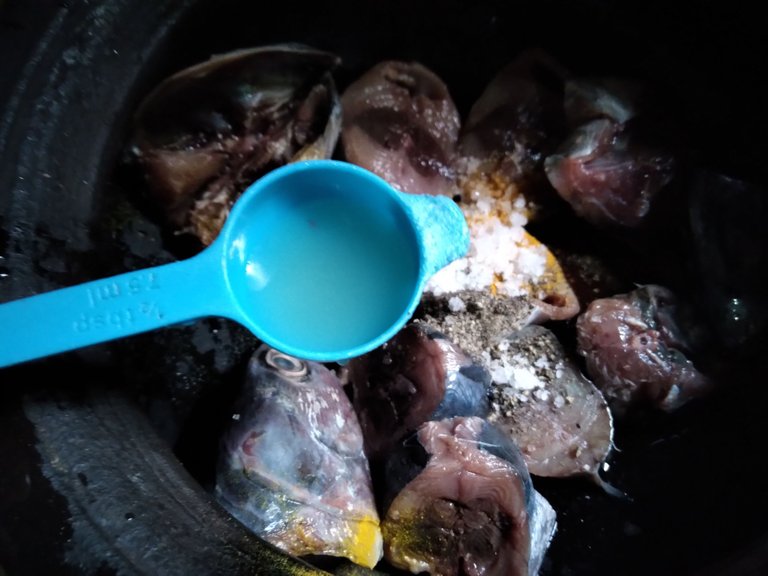 Add one cup of water and stir.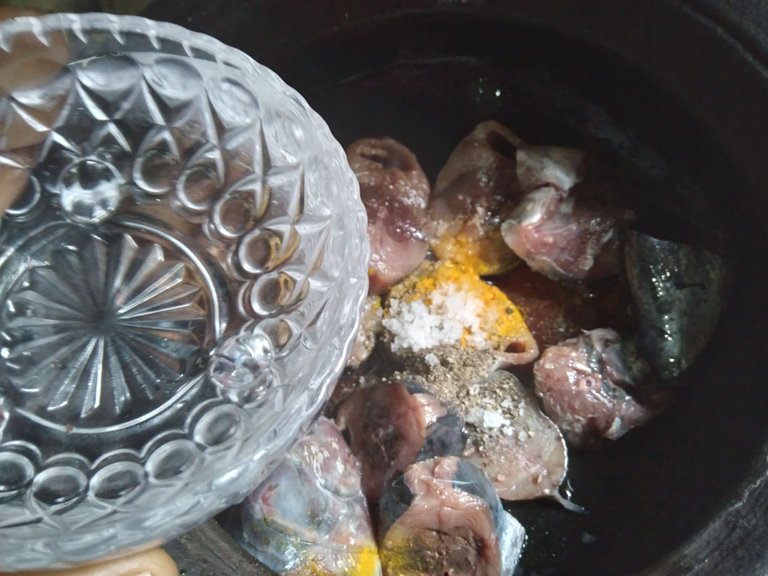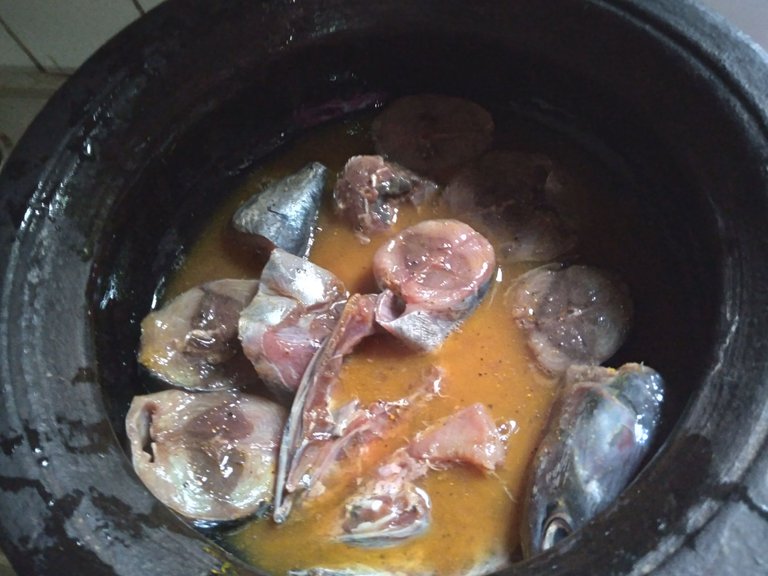 Cover with a lid and cook on medium flame for about eight minutes.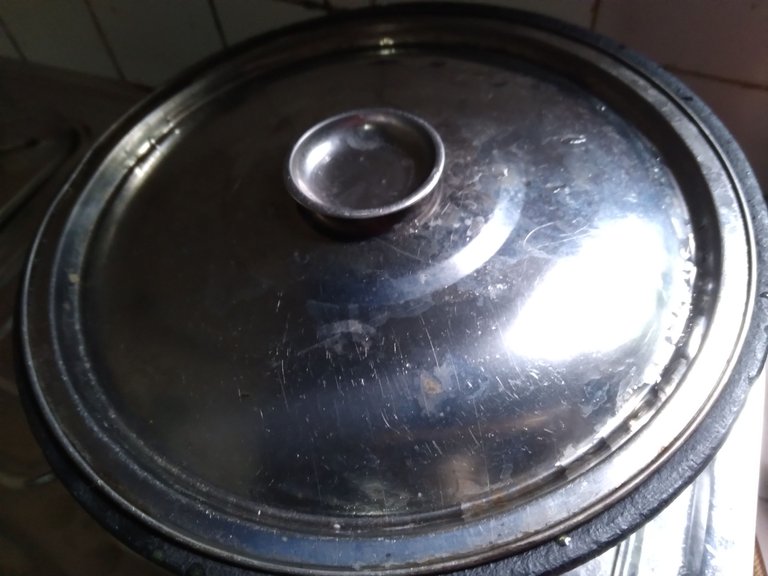 After about 8 minutes, add the boiled fish to a separate bowl and add the same water to the separate bowl.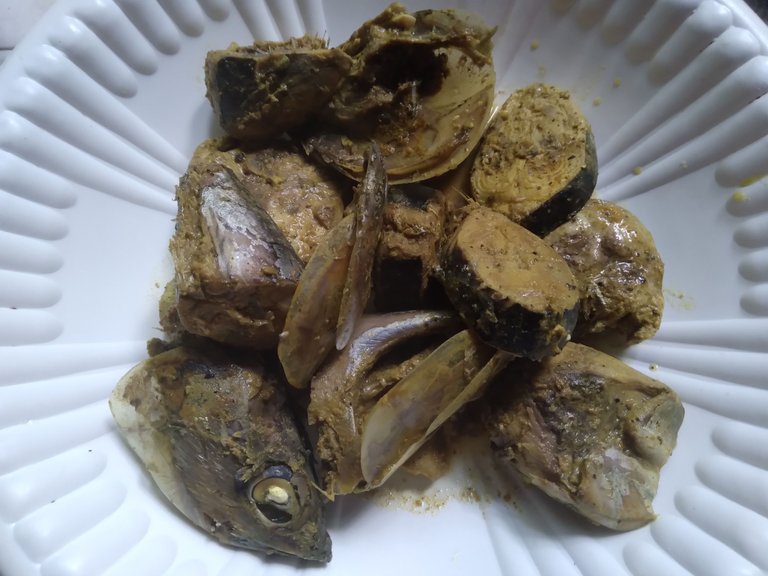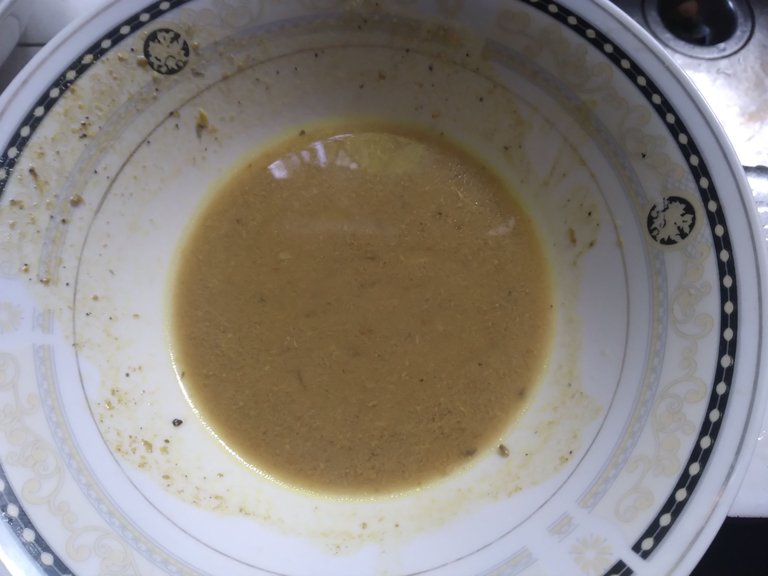 Now heat the clay pan and add oil to it.Add the crushed ginger and garlic and fry for about a minute.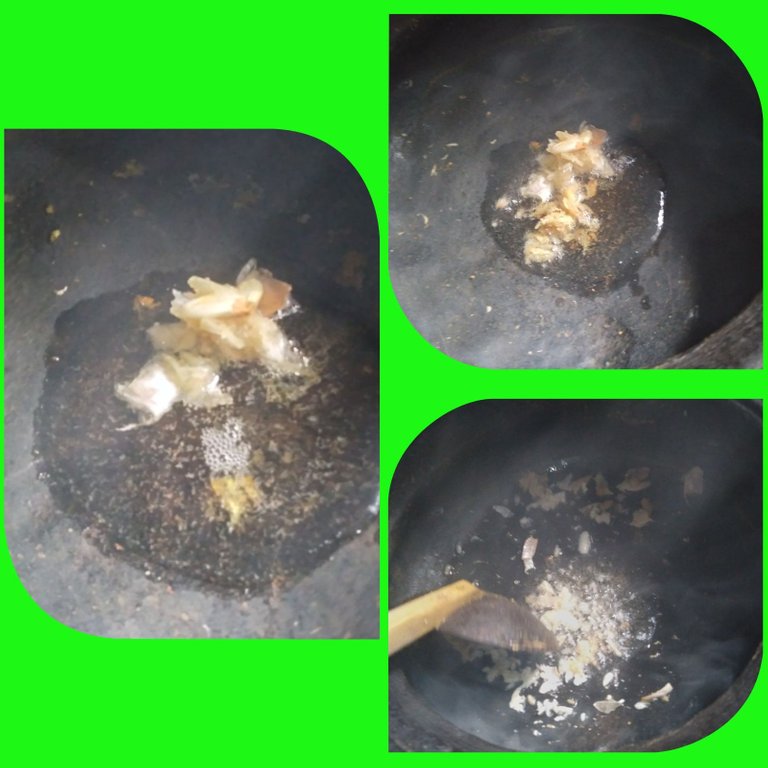 Add diced onions, capsicums, green chilies, pandan leaves and curry leaves.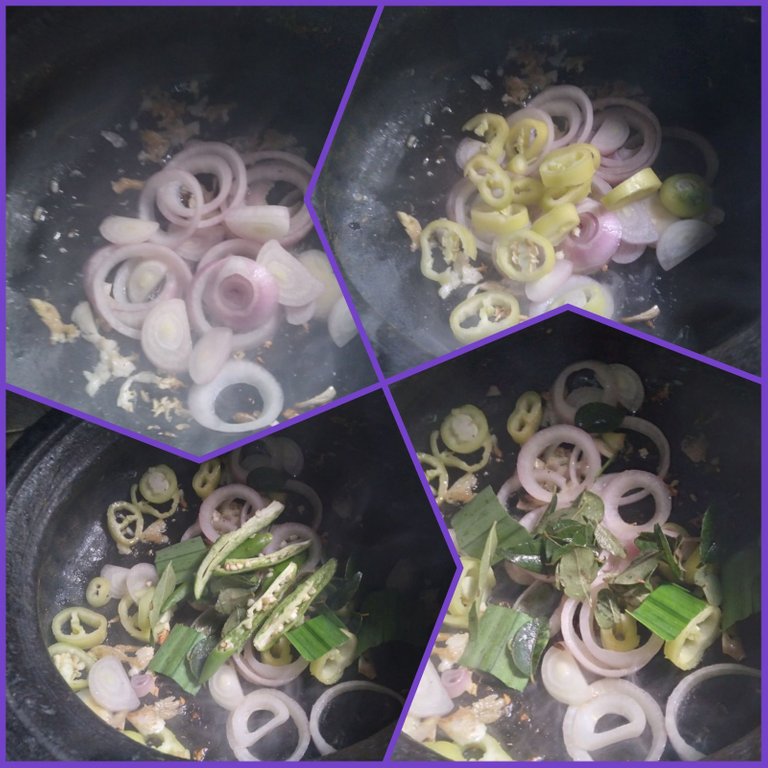 Add the water in which the fish was boiled and then pack the boiled fish.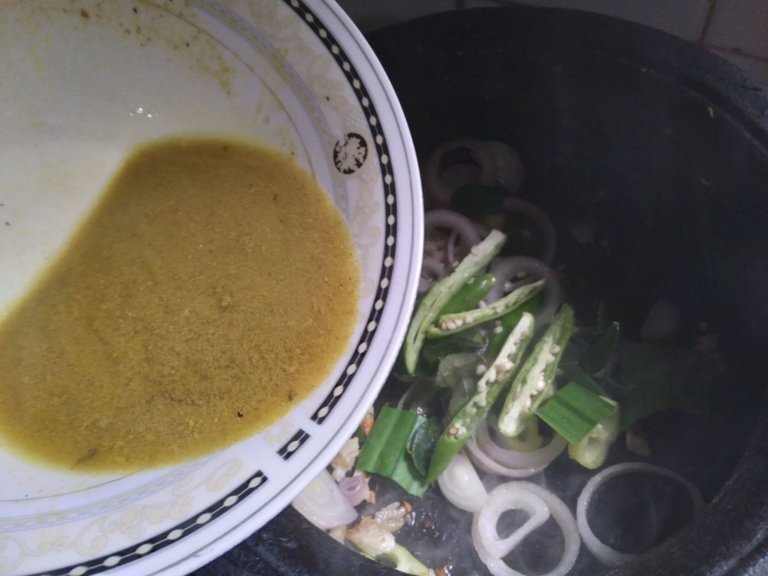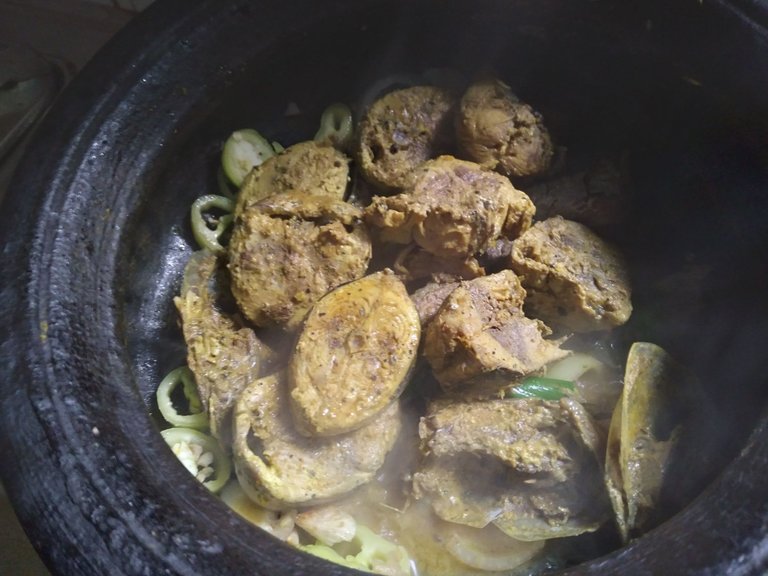 Add cinnamon.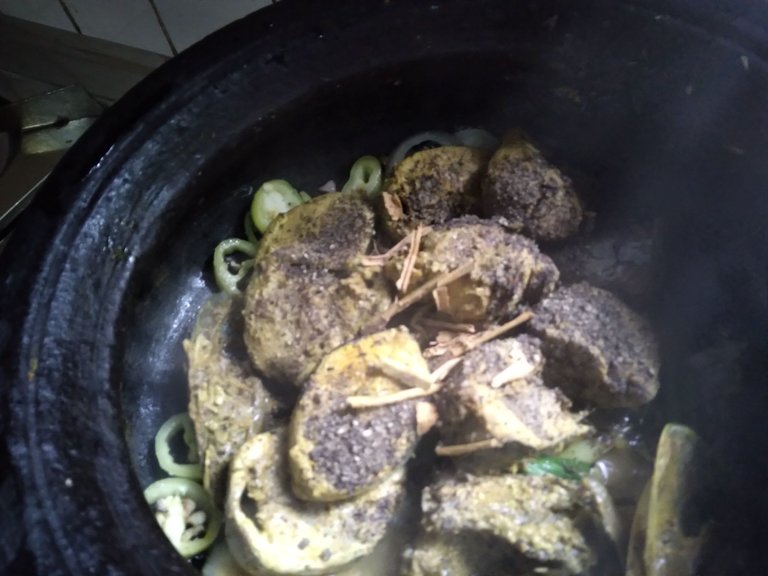 Add remaining pepper powder, chilli flakes and coconut milk.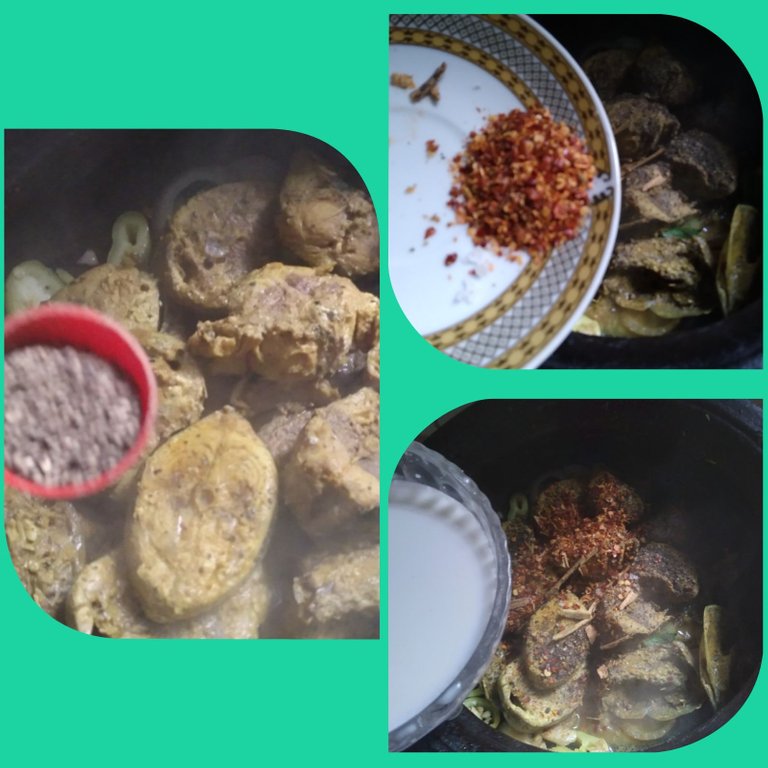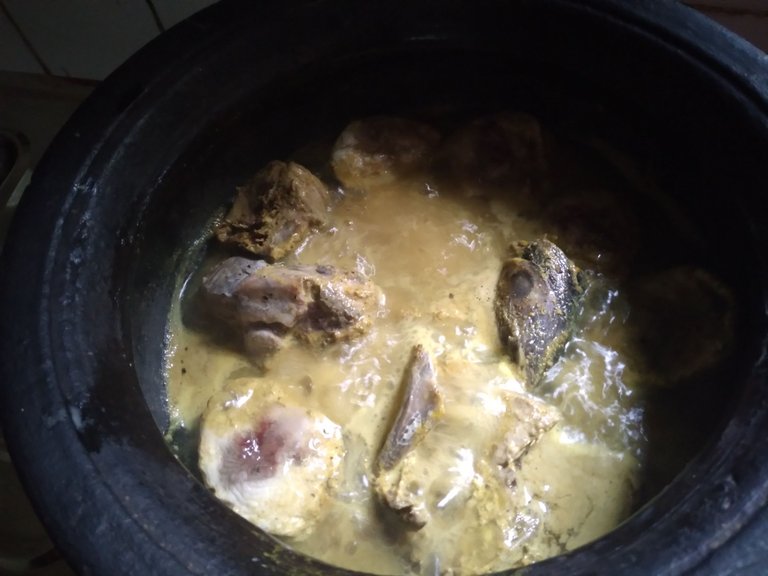 Cover with a lid and cook on low flame for about ten minutes.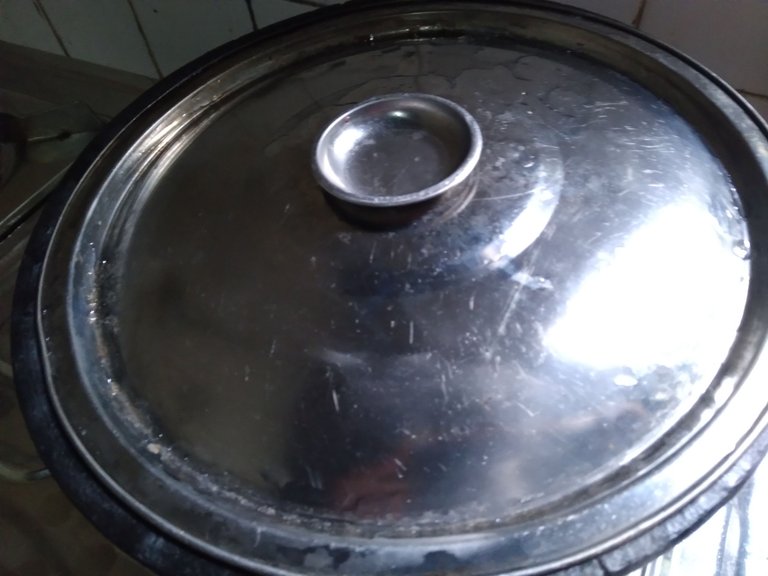 Finally add chopped tomatoes and remove from heat.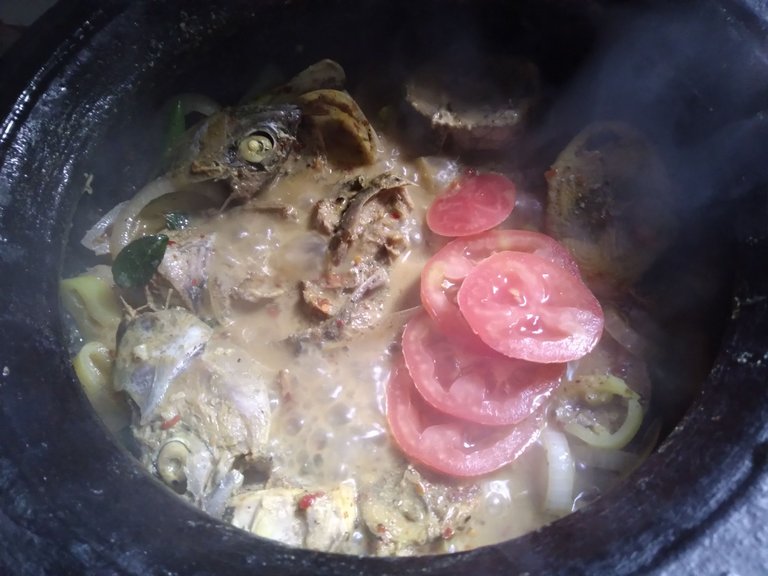 This is a really delicious fish recipe.Because oil, vinegar, coconut milk have been added to everything.Also, this is a good recipe for those who don't like spicy food.So I invite my dear friends to try this delicious fish recipe.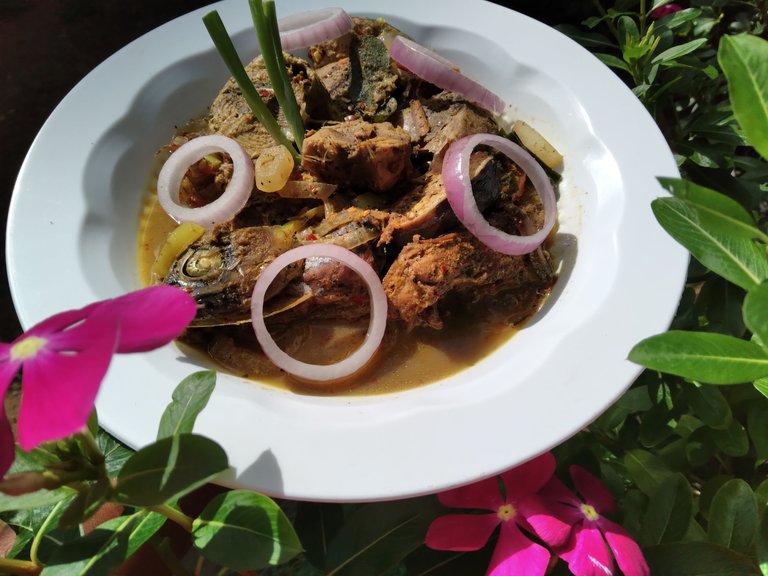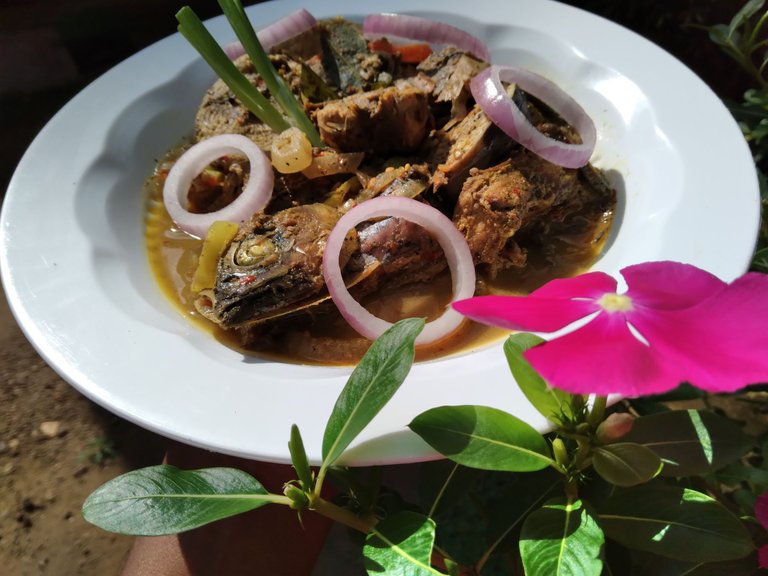 Warmly thanking you for reading.
---
---