Let's make a spicy chicken devil to taste quickly
Hello my loving Hiveans,
How are you, Good afternoon to all my dear friends. I came up with a very delicious recipe today. That is the Chicken Devil. But I was looking for a way to make it very quickly, and a way to make it taste good.So let's see how to quickly make a chicken devil for taste and appearance.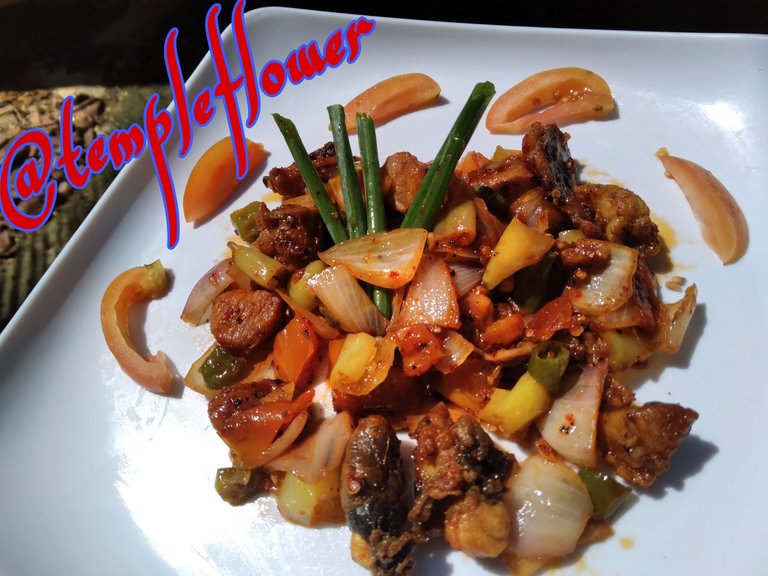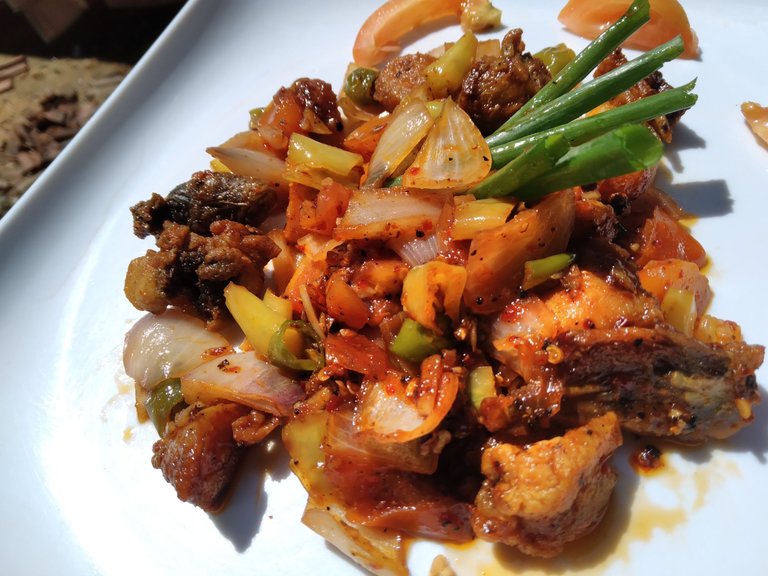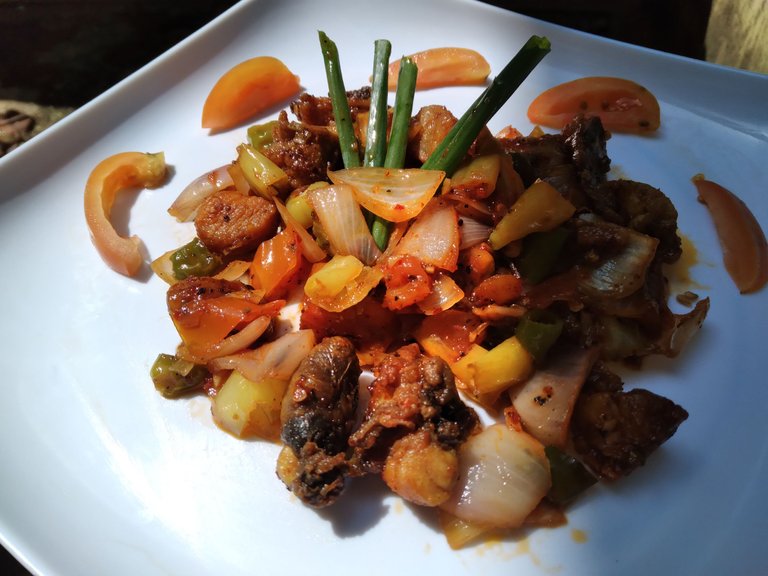 Ingredients;
250g of chicken
A teaspoon of salt powder
Half teaspoon of turmeric powder
One and half teaspoons of chilli pieces
A teaspoon of pepper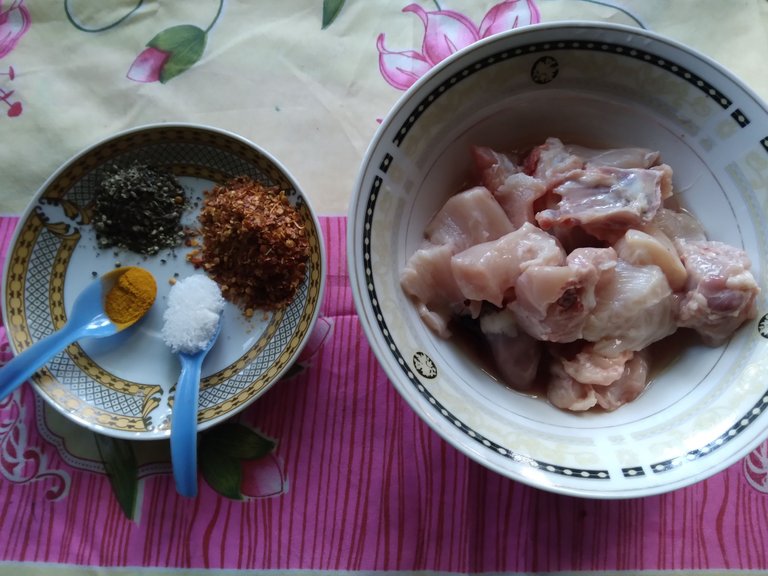 100ml of oil
A teaspoon of sugar
A tablespoon of chilli sauce
One and half tablespoons of tomato sauce
One and half tablespoons of soya sauce
One capsicum cut into squares
A regular large onion cut into squares
A small tomato cut into squares
Two green chilli pods chopped
Chopped garlic
Chopped ginger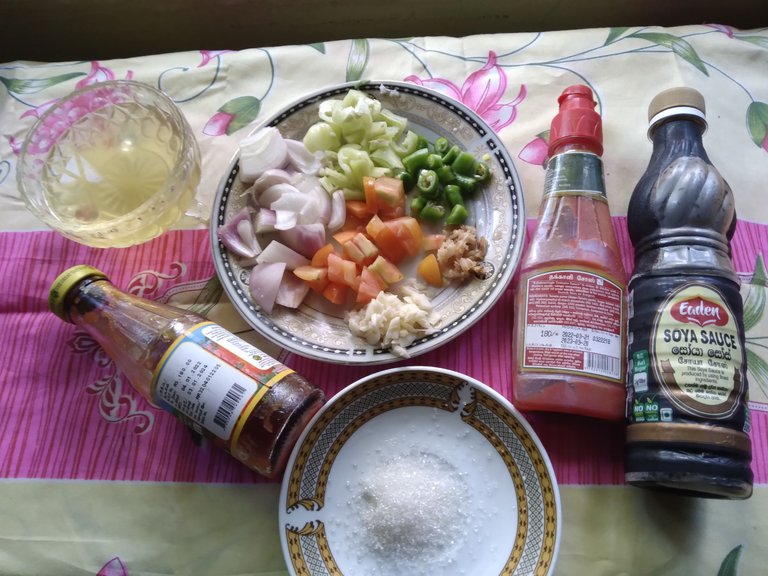 The method of making;
Put the chicken cut into small pieces in a bowl, add salt and turmeric to it, stir it and keep it aside for ten minutes.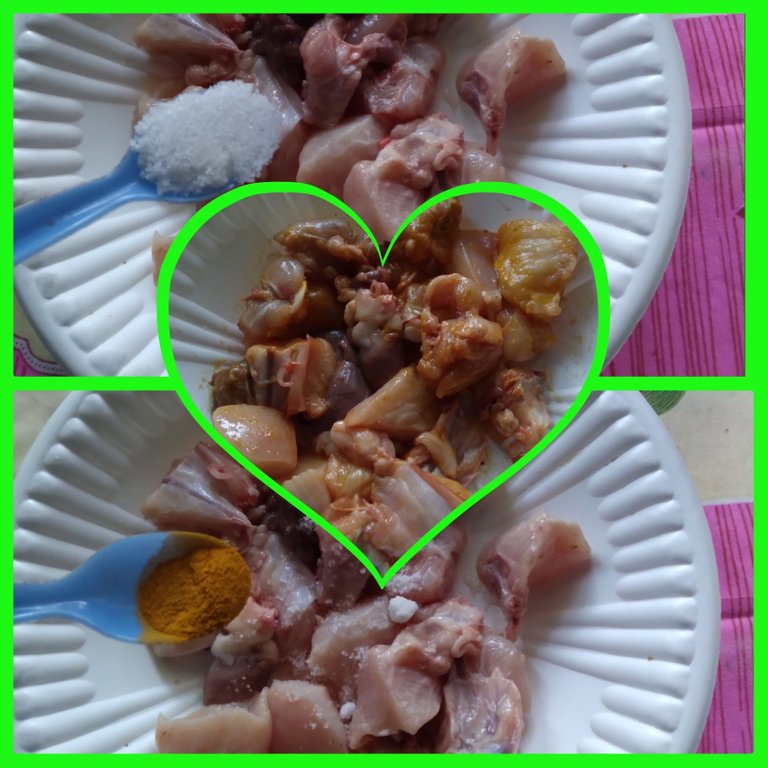 Now to make the sauce required for the chicken devil, add one and a half tablespoons of soy sauce, one tablespoon of chili sauce and one and half tablespoons of tomato sauce to it, then add sugar and stir.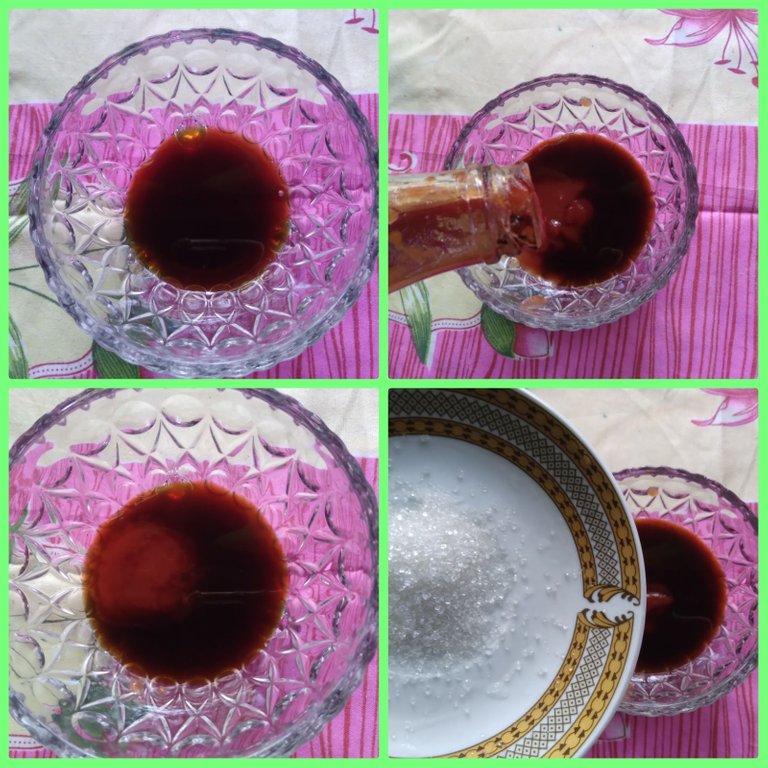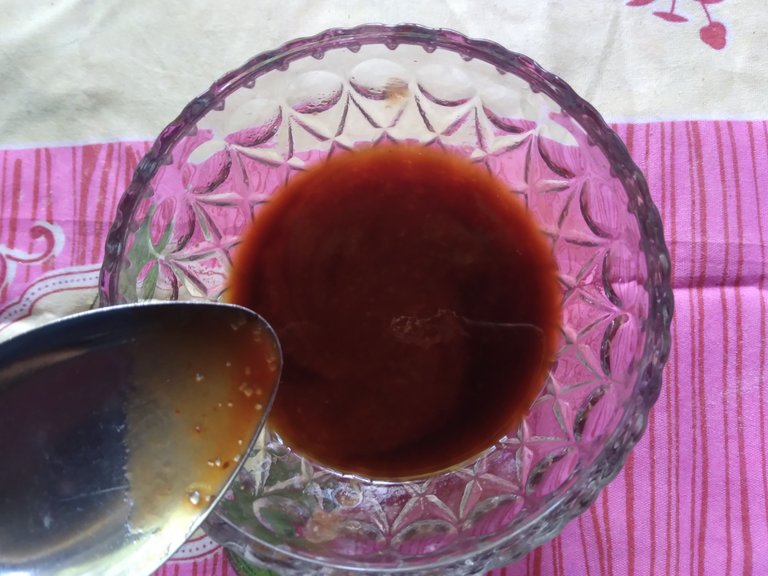 Now fry the chicken pieces on normal flame until golden.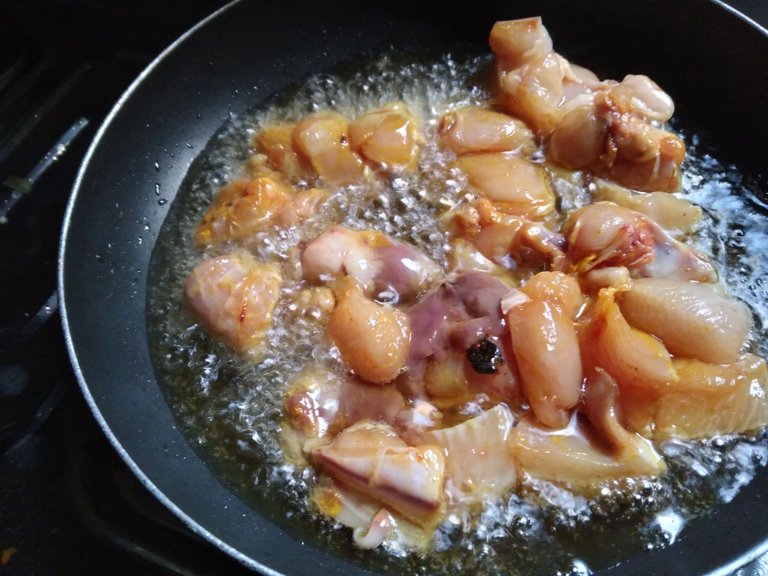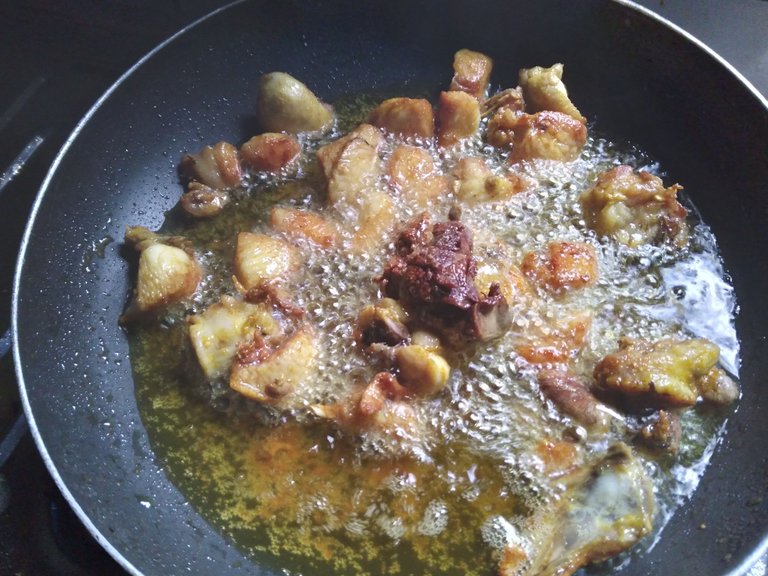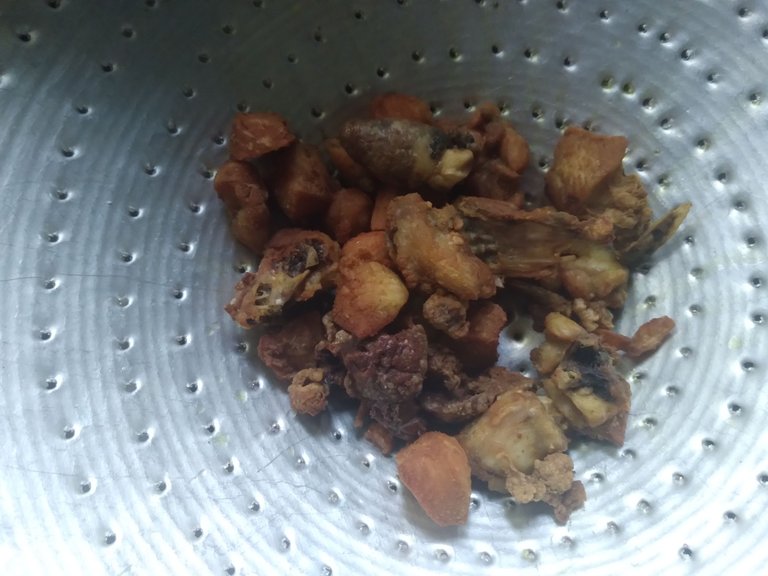 Now add two table spoons of oil from the remaining oil after frying the chicken and when it heats up, add chopped ginger and garlic.Then add chopped capsicum and green chillies.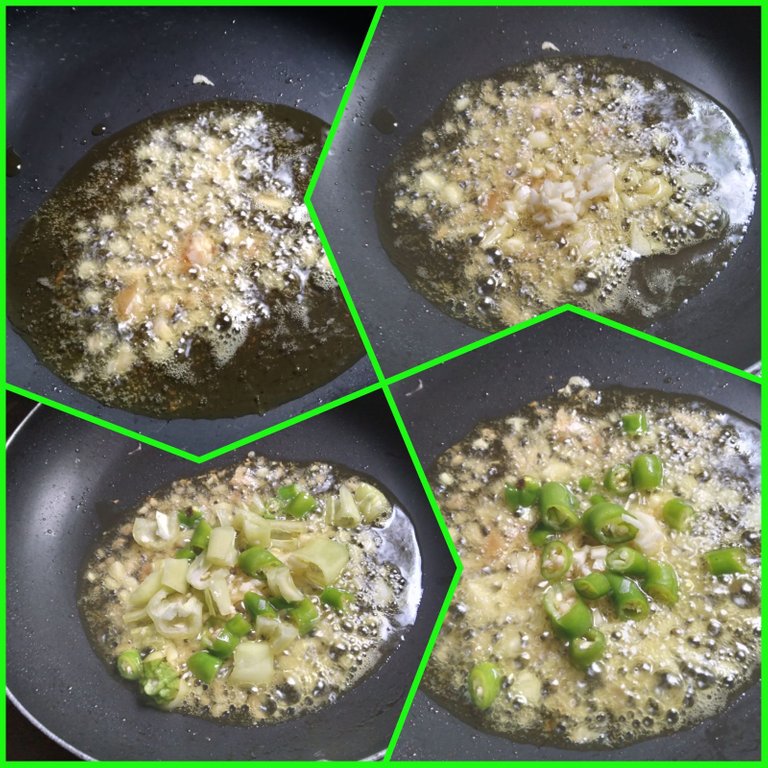 Now add pepper.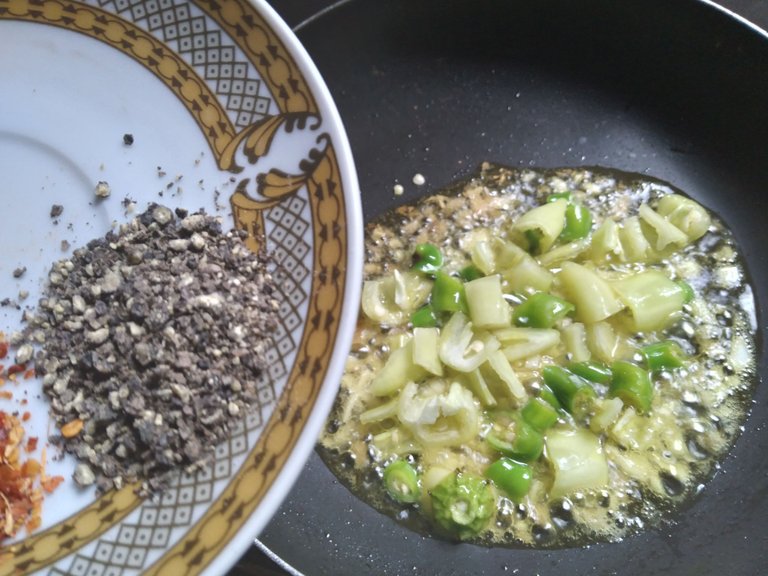 Now add cut squares tomatoes and big onions and mix them.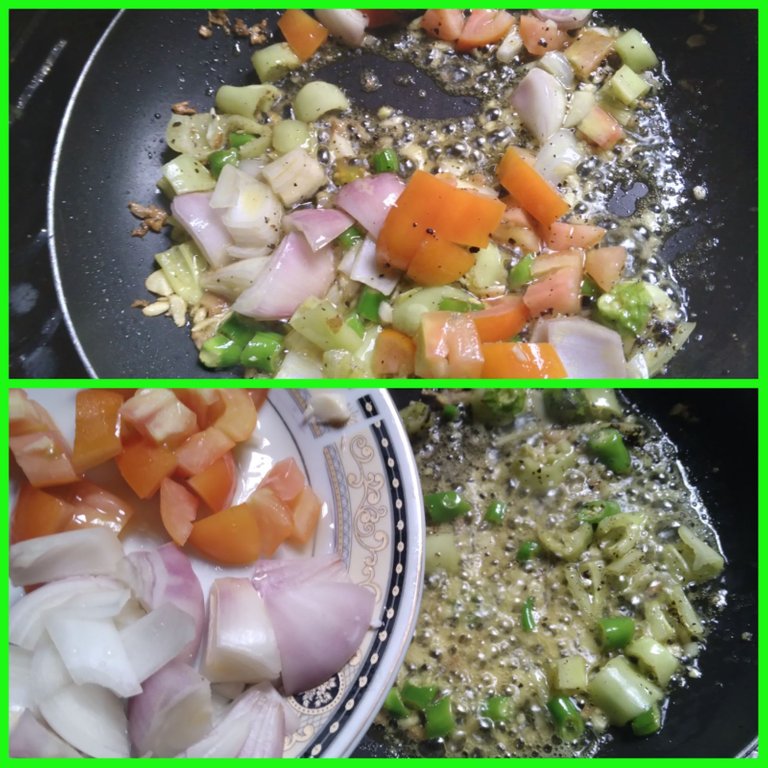 Now add the prepared sauce mixture.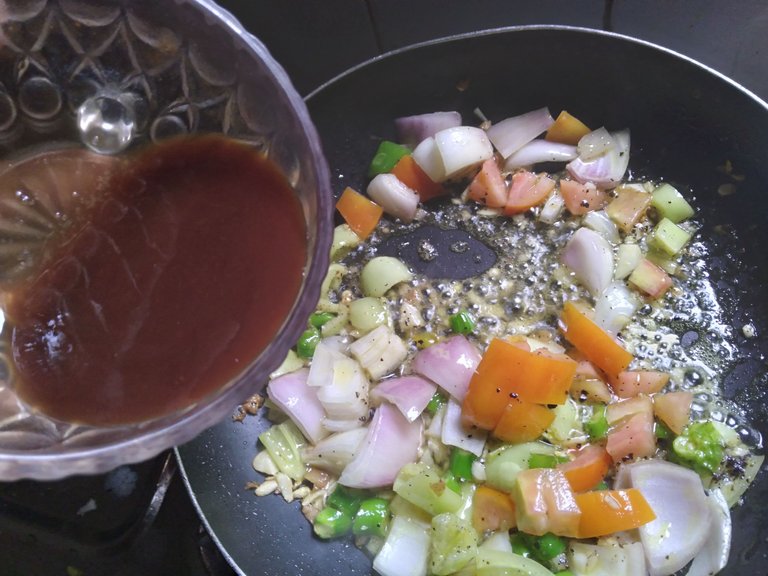 Now add the chilli pieces and then fry the fried chicken pieces. Keep the fire at a lower than normal level.Once everything is mixed well, remove from the heat.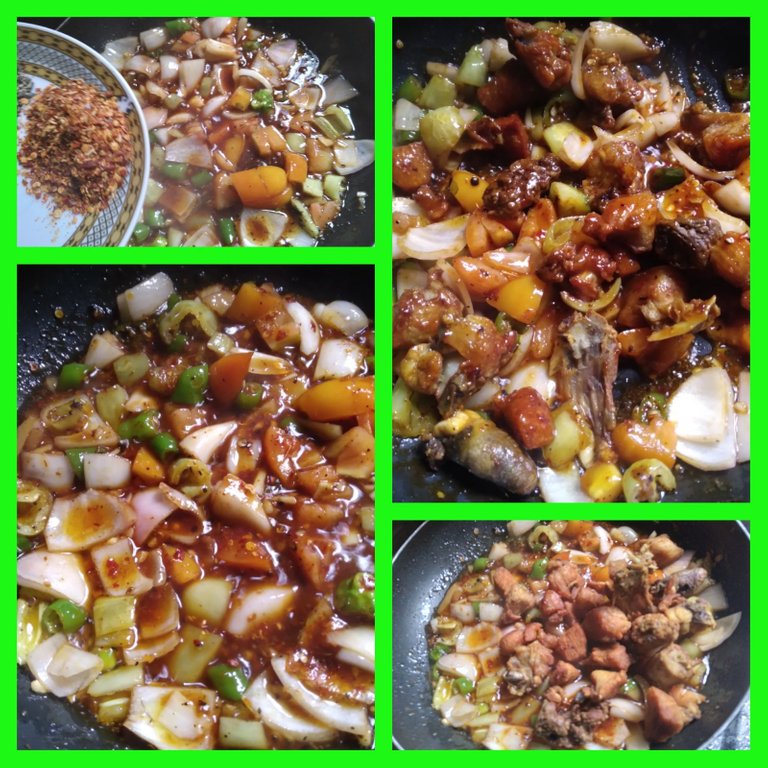 Now it's time to taste.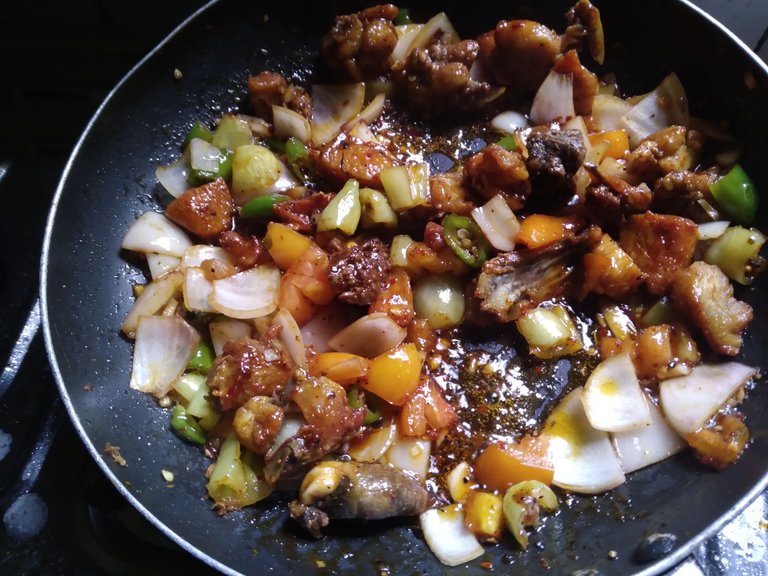 This chicken devil is really delicious. After collecting the ingredients, it can be prepared and tasted in less than ten minutes. Sometimes, due to the busyness of a household, it takes a lot of time to prepare a special dish like this. But in this method that I made, the chicken devil can be made very quickly and tasted.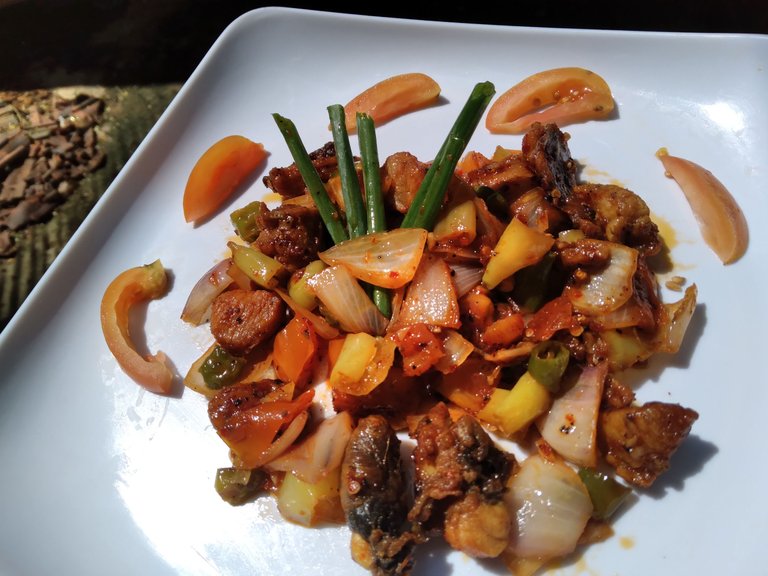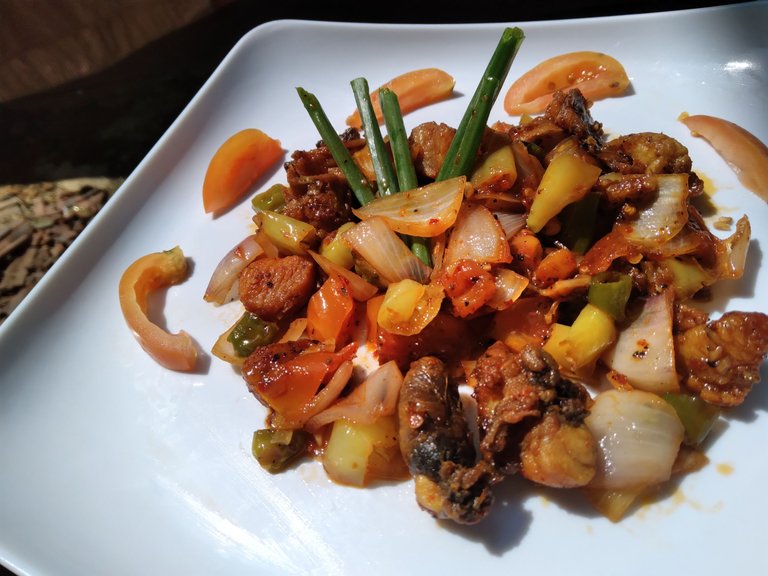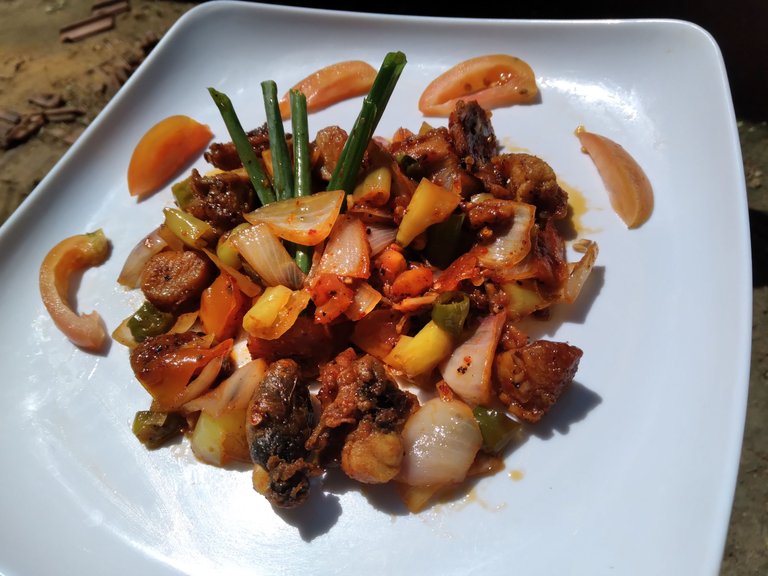 Warmly thanking you for reading.
---
---