Let's make a spicy mushroom that can be used as a bite at a house party or festival.
Hello my loving Hiveans,
How a you, I would like to wish all of these friends a good afternoon today. Today is a very beautiful day, so let's all spend it happily.Mushrooms are very popular among all of us and I think we all like food. A very healthy dish for vegetarians. So I thought to bring a dish made from mushrooms today.So today, I call these prepare mushrooms spicy mushroom because this is a dish that can be eaten during a party. Also, I think it can be used as a bite at home events.So,let's see how to make it.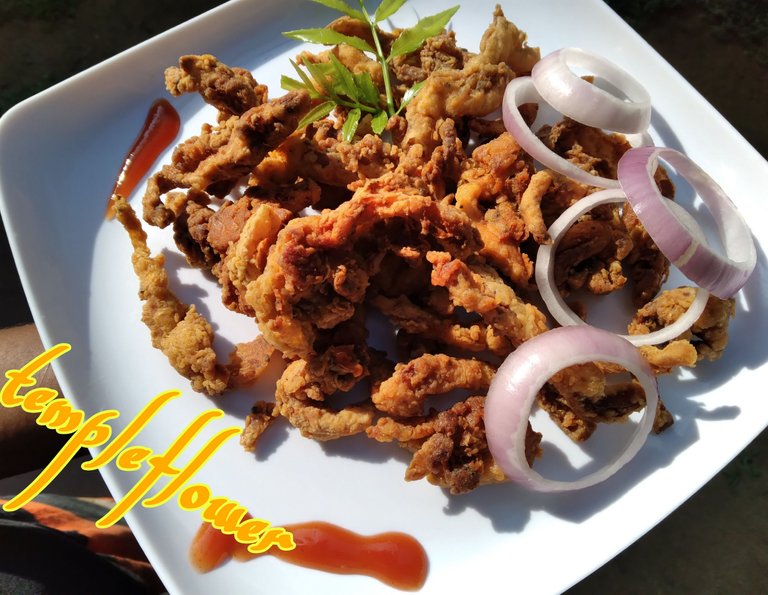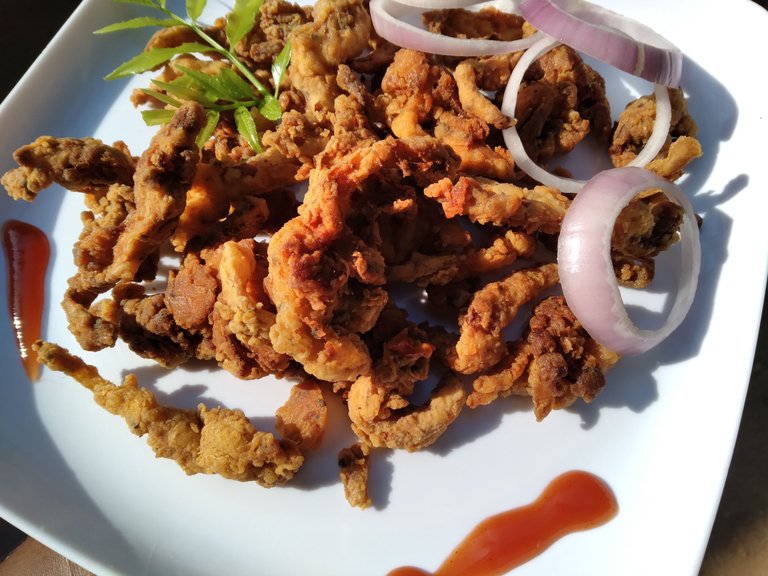 Ingredients;
200g of mushrooms
A teaspoon of tomato sauce
1/4 teaspoon of soya sauce
An egg
200ml of oil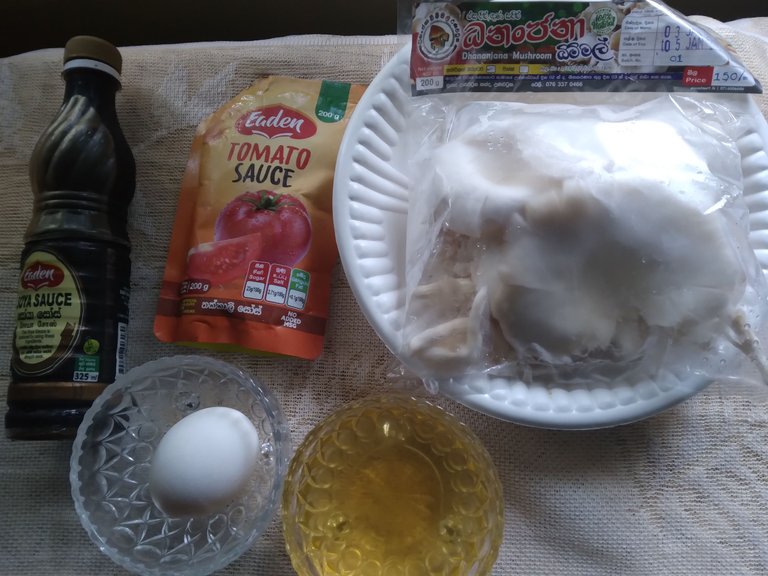 Half teaspoon of turmeric powder
Half teaspoon of pepper
Half teaspoon of curry powder
One and half teaspoons of chilli powder
A teaspoon of salt powder
Half teaspoon of baking powder
Two tablespoons of cornflour
Four tablespoons of plain flour
A teaspoon of lime juice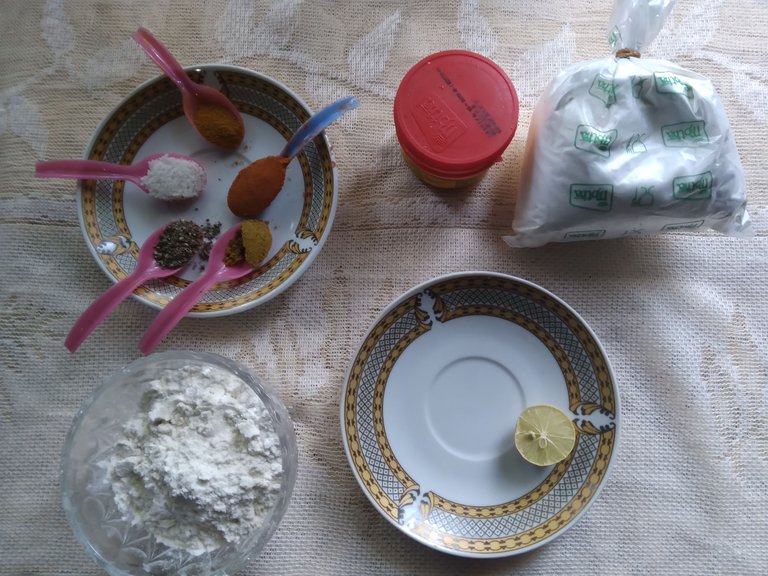 The method of making;
Put the mushrooms in a bowl, wash them well, clean them and tear them into strips.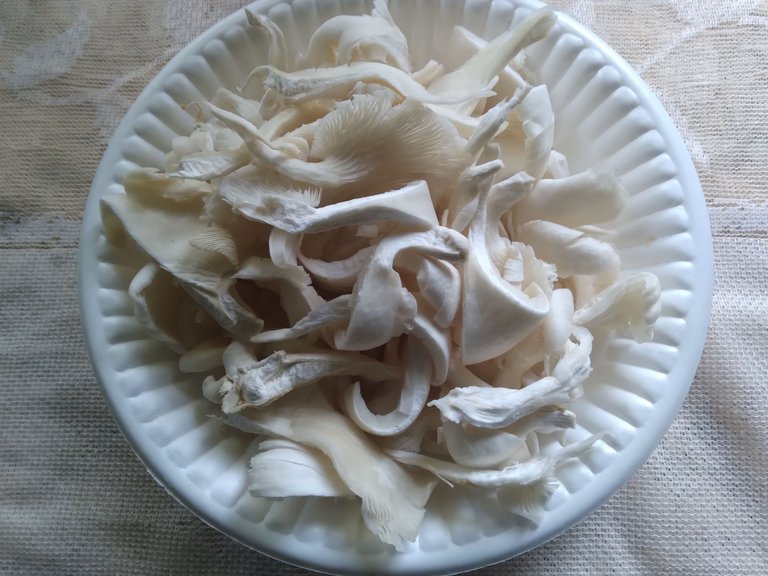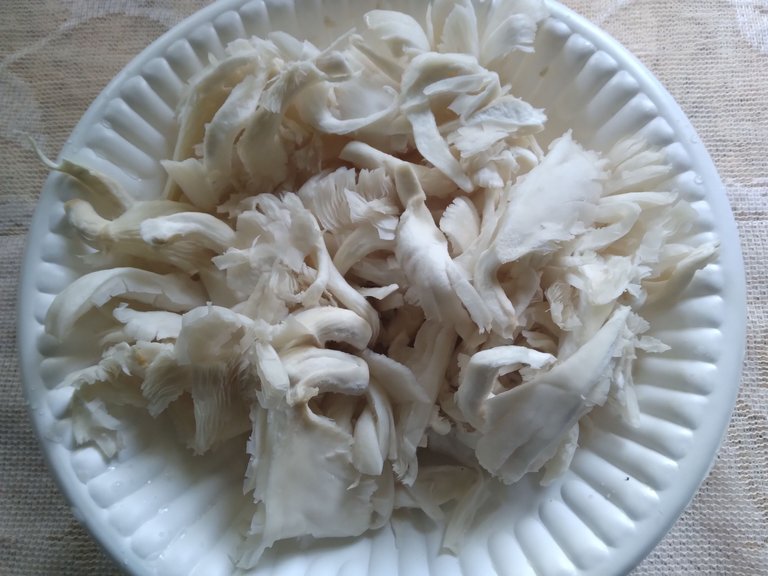 Now add chili powder, turmeric powder, curry powder and pepper powder respectively to the mushrooms.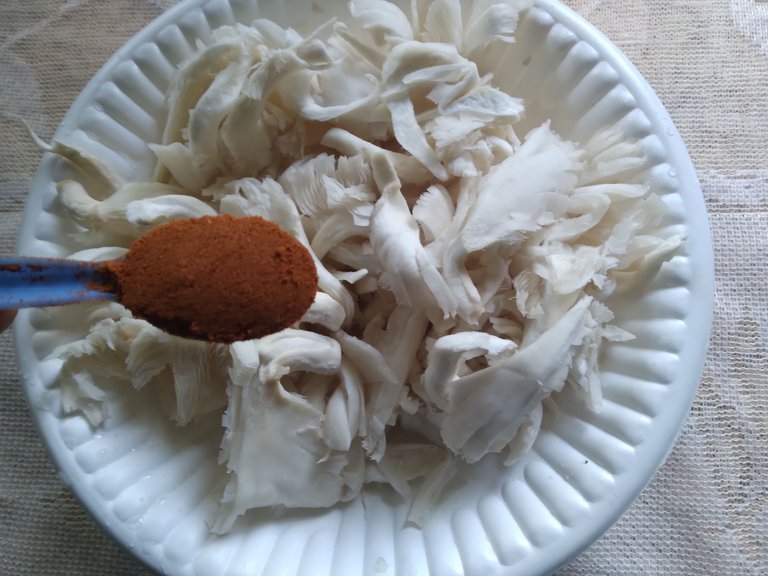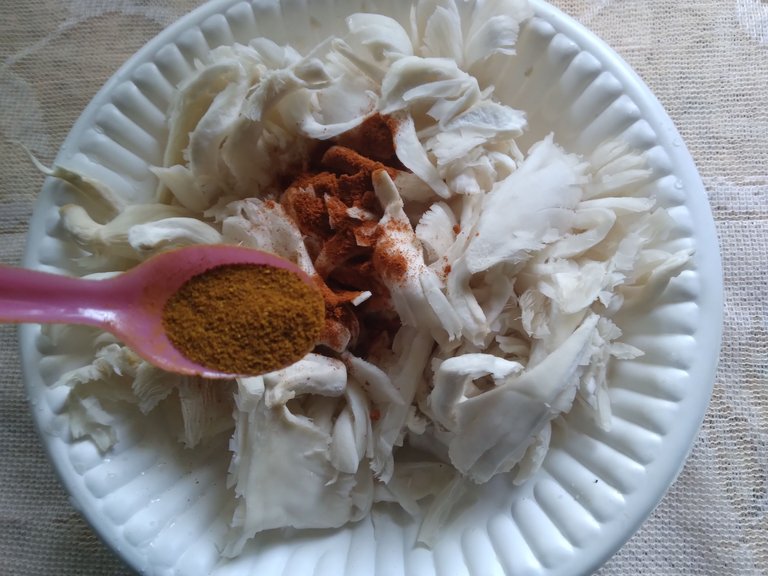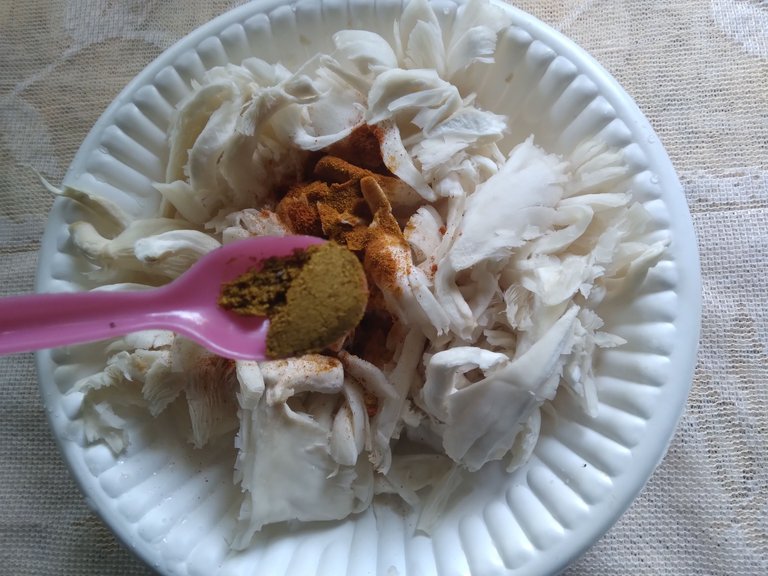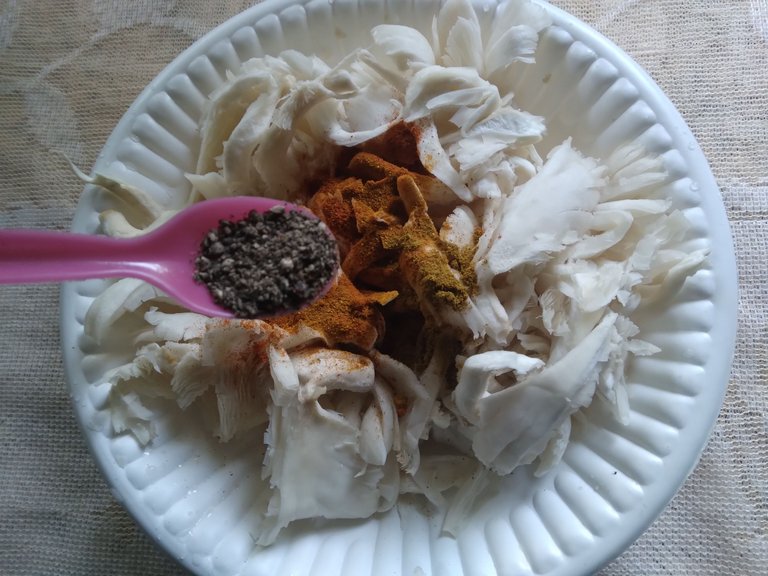 Now add salt powder.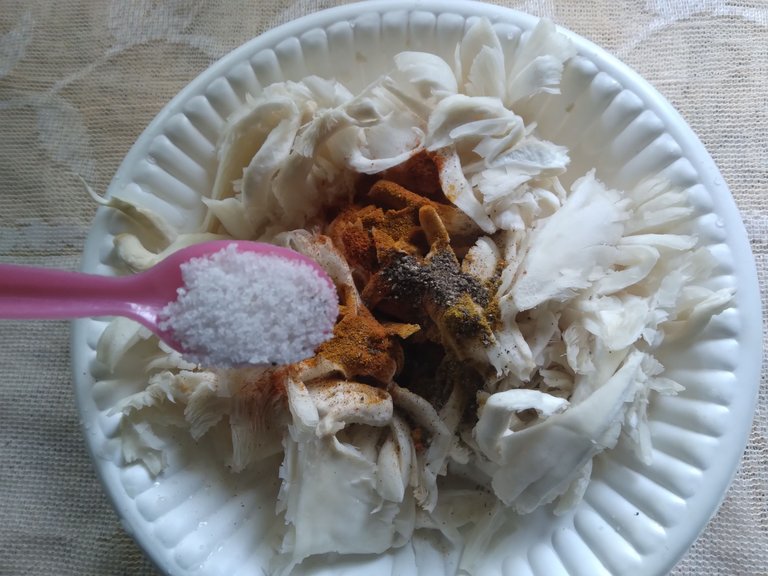 Add tomato sauce and soy sauce.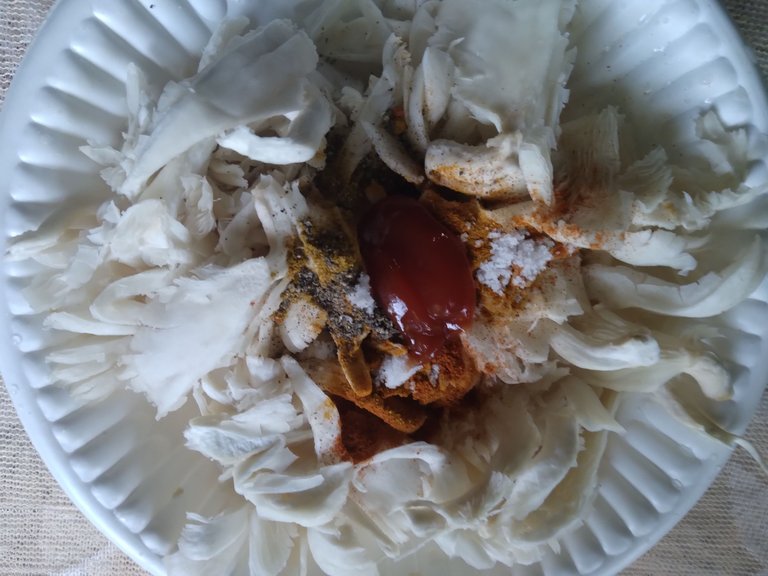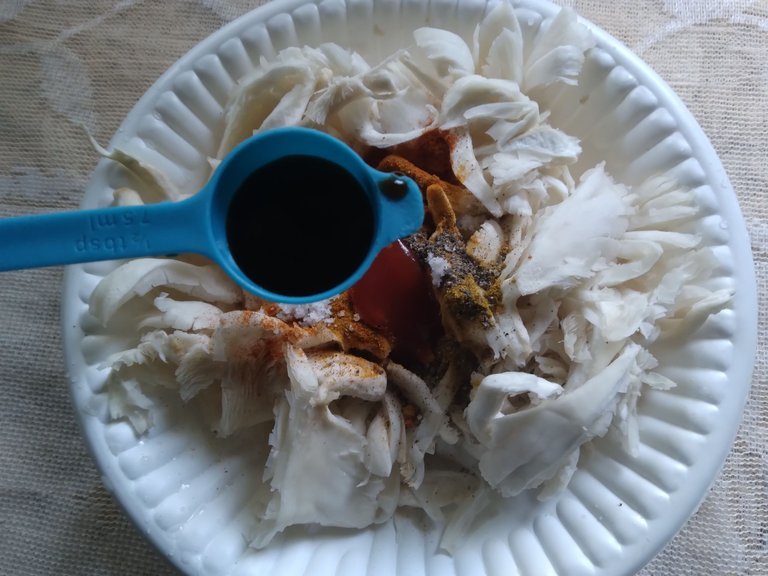 Add the eggs and mix well.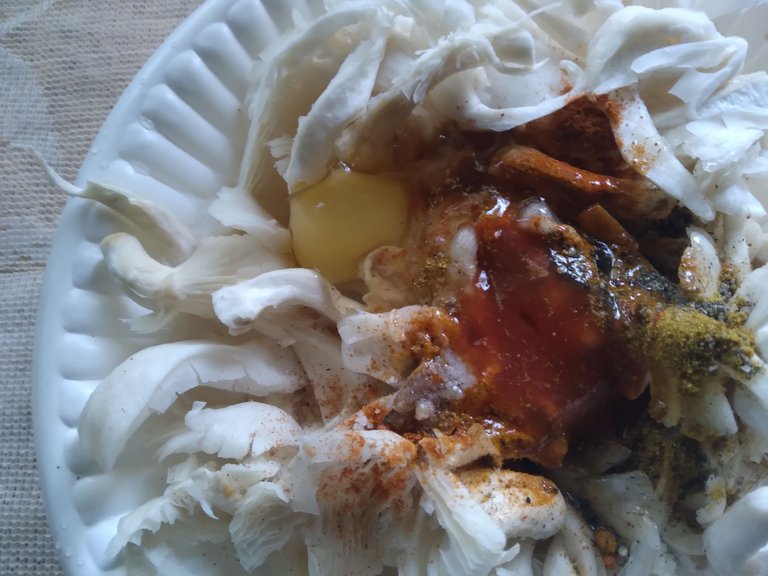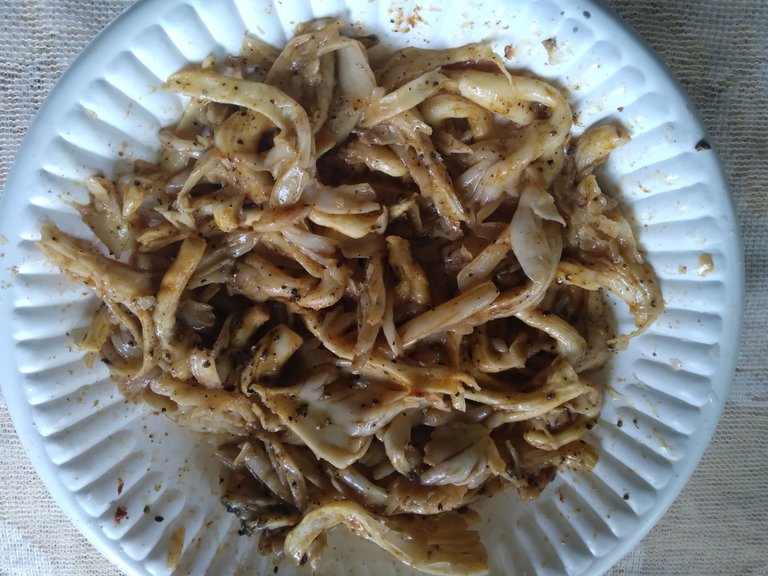 Add lime juice and stir again and keep aside.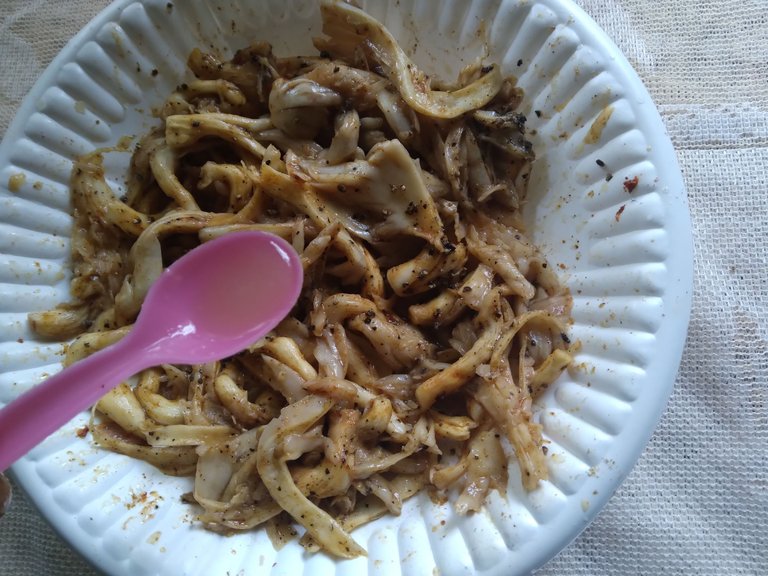 Now let's prepare the flour mixture.
For that, add baking soda and cornflour to the plain flour.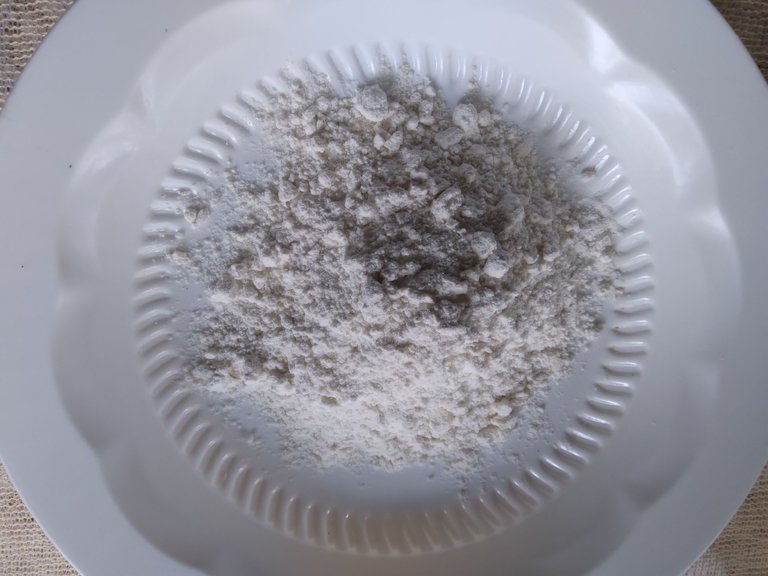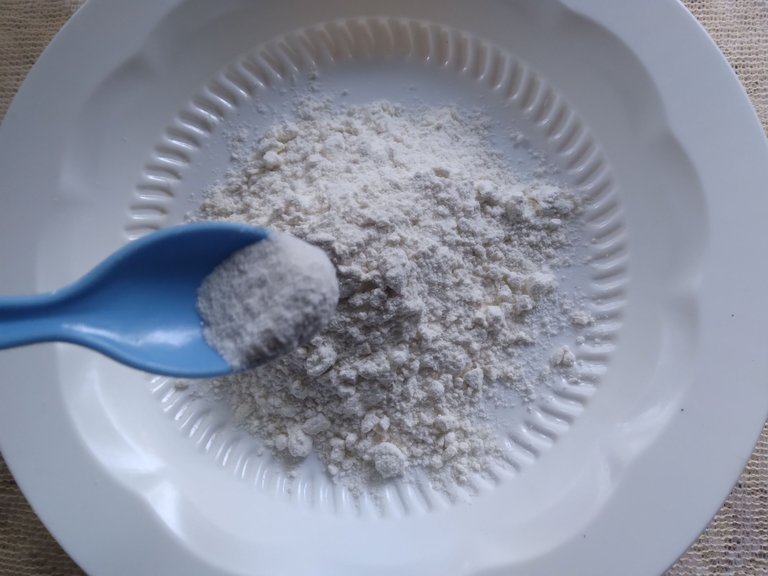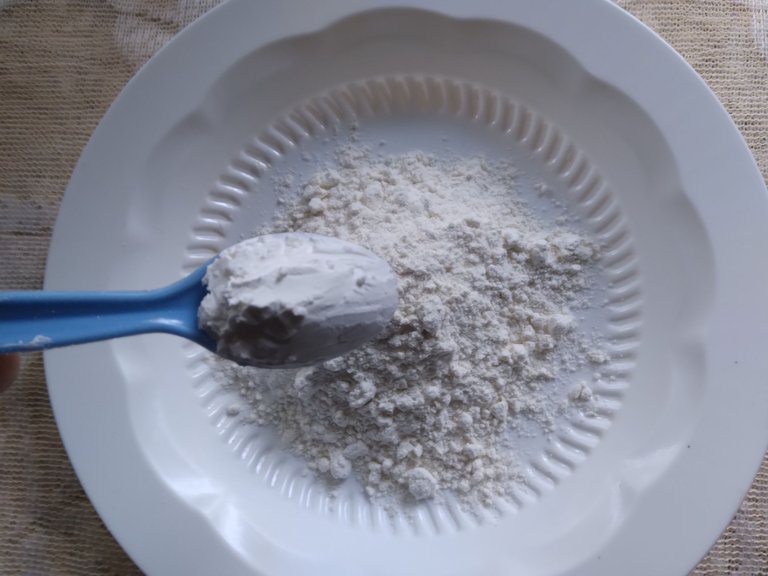 Now add half a teaspoon of chilli powder and stir the flour mixture well.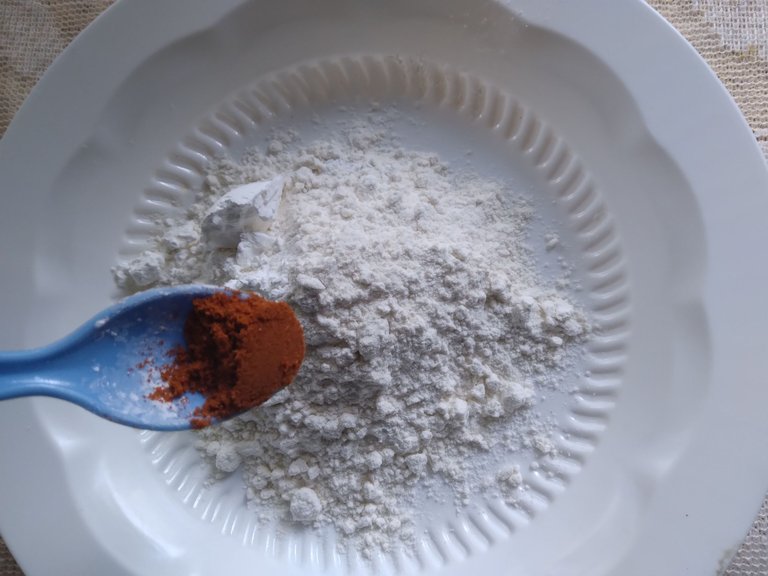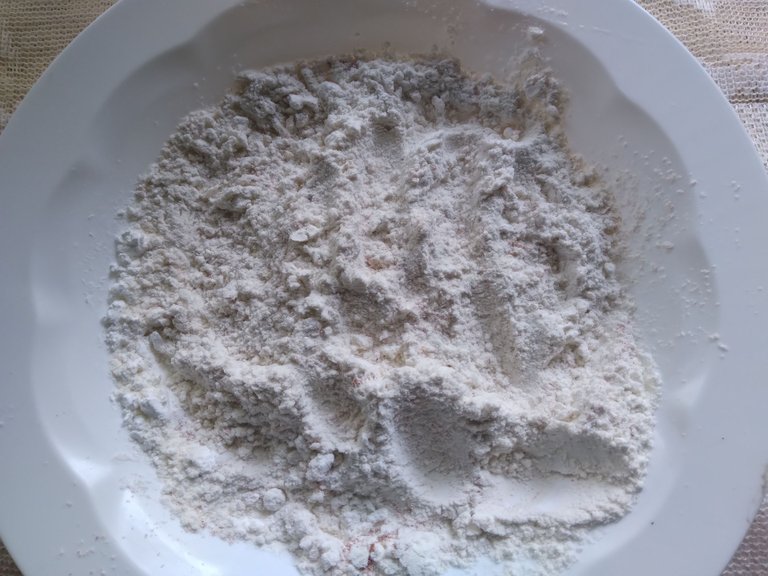 Now take the mushroom pieces and coat them well with this flour mixture.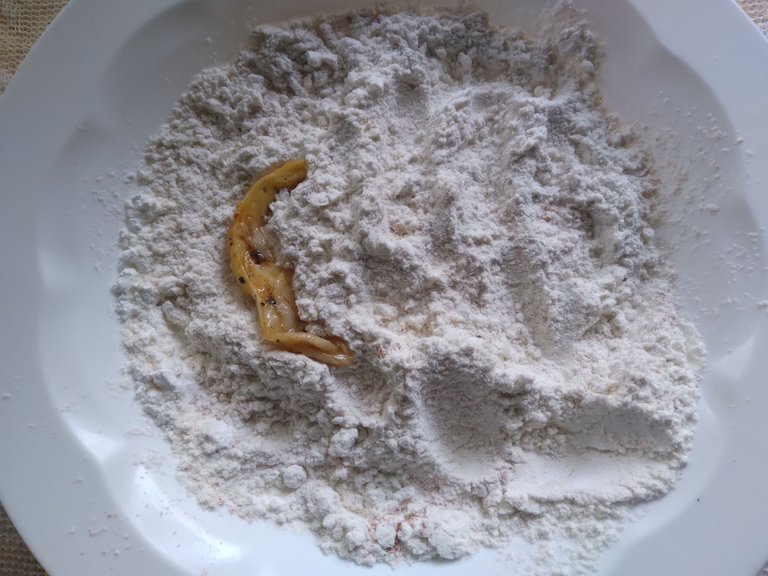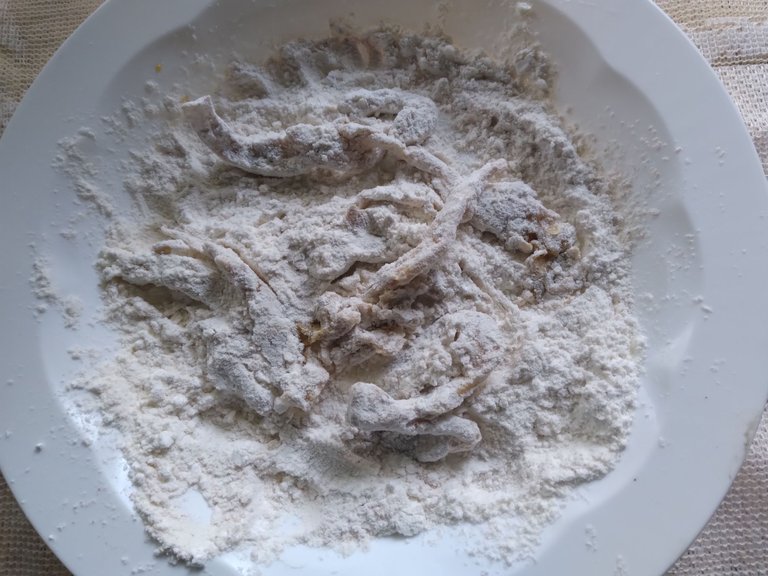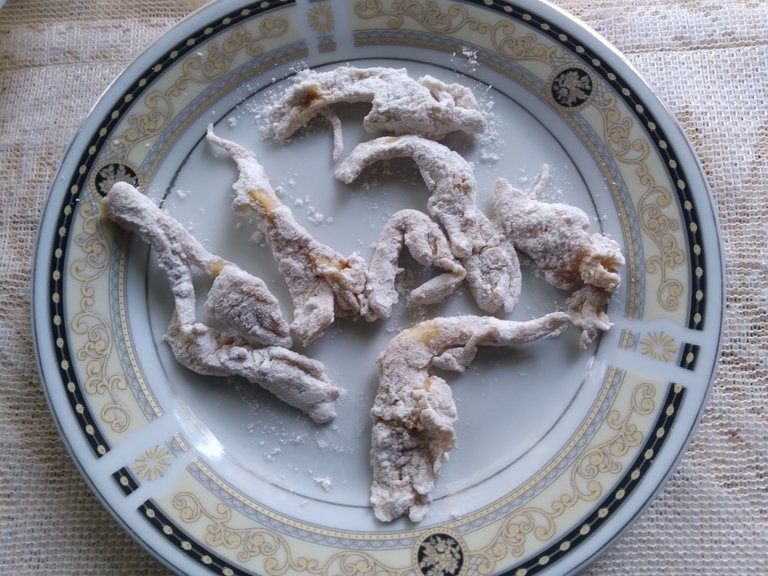 Now place a pan on the stove and add oil to it and heat the oil by keeping the flame on medium level.Now reduce the heat on the stove and fry the pieces of mushrooms coated in the flour mixture until golden.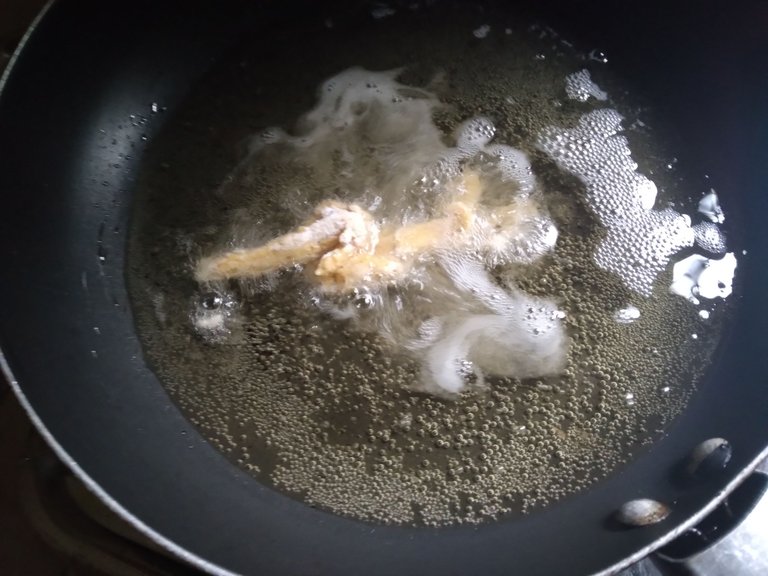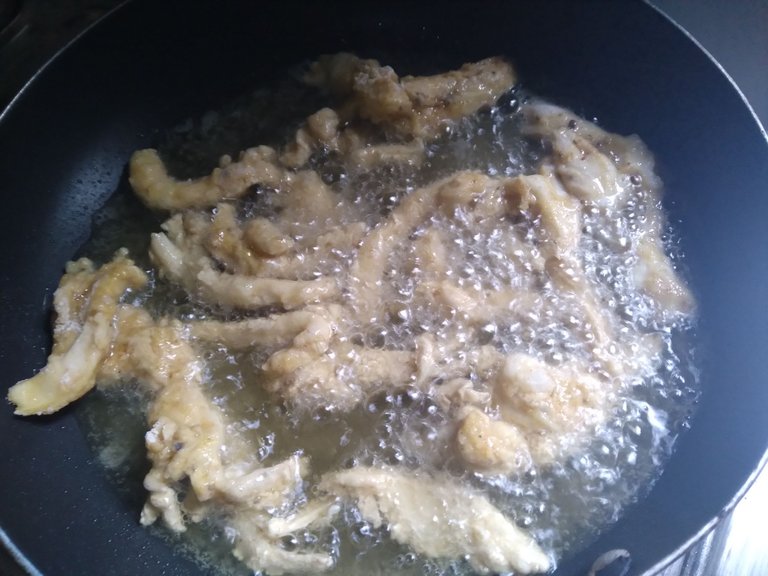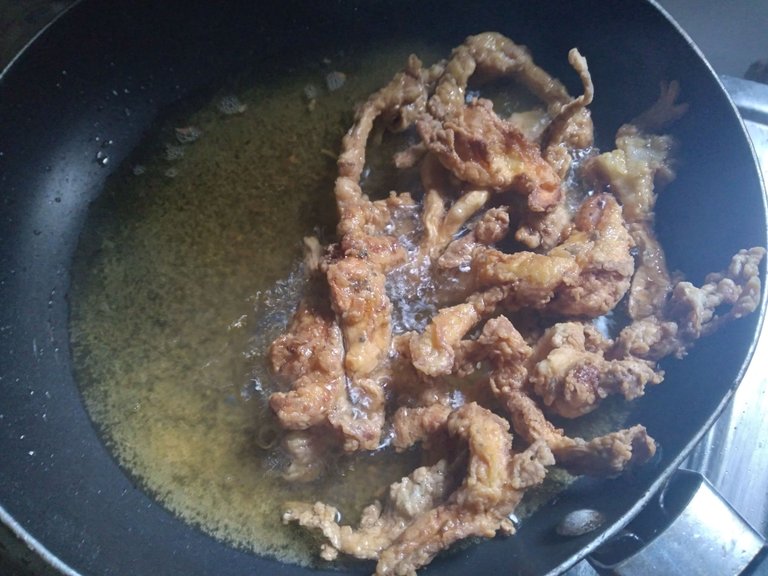 I believe that this recipe will be good for friends who like to eat mushrooms with a different taste, as well as for friends who have made mushrooms the same way every day. Also, a house party can be used as a bite . Or we can add it to the food during festive occasions. So I think if you try this will be good dish.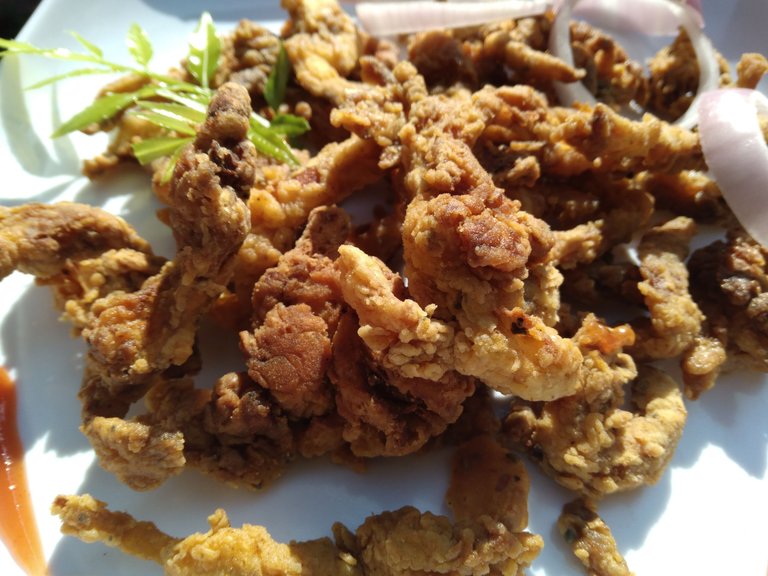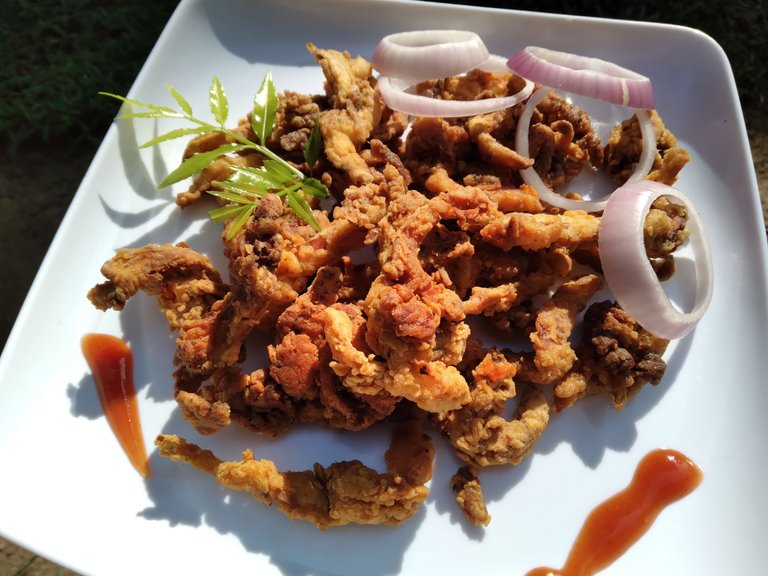 Warmly thanking you for reading.
---
---