Let's make Ulundu Wade more delicious to eat for breakfast or evening snack.
Hello my loving Hiveans,
How are you, Wishing everyone a good afternoon my dear friends. So today I brought a different recipe to show you the art that I love. Most of the time I think this is best for breakfast and evening snack.So that is 'Ulundu Wade'. Uludu wade is usually made from undu flour. But undu flour is not always available, or undu flour is a bit more expensive. This is why I thought to make Uludu wada from wheat flour which can be found more. So, let's see how to make it.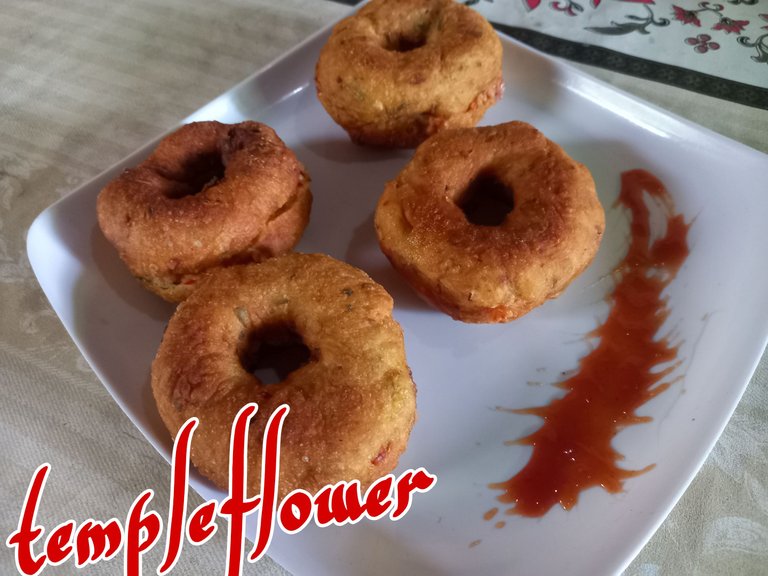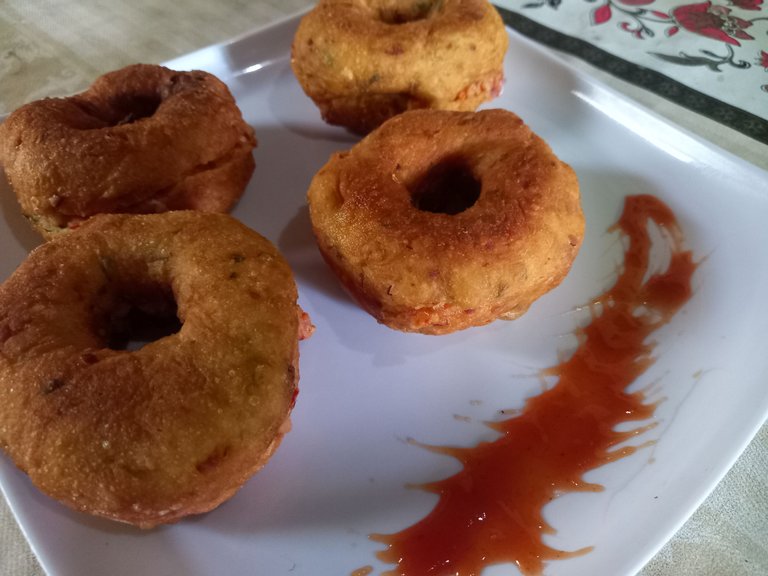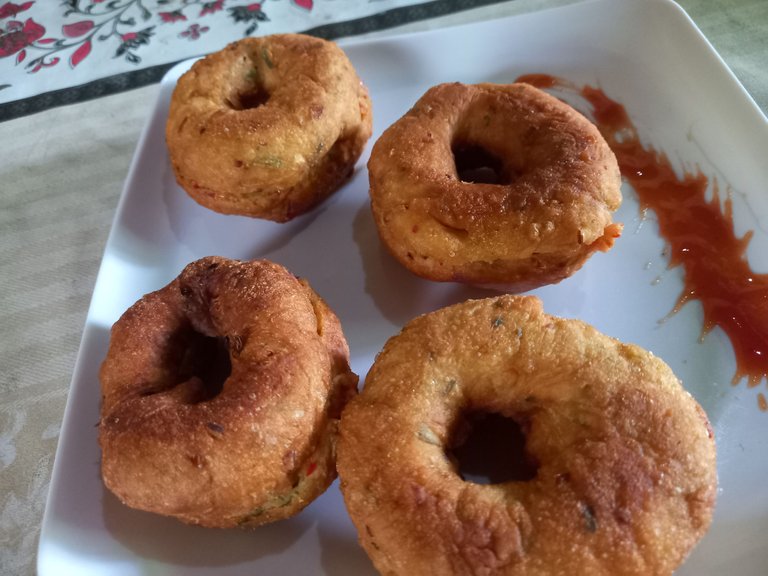 Ingredients;
250 of wheat flour
1.5 teaspoons of yeast
100ml of oil
Three tablespoons of warm water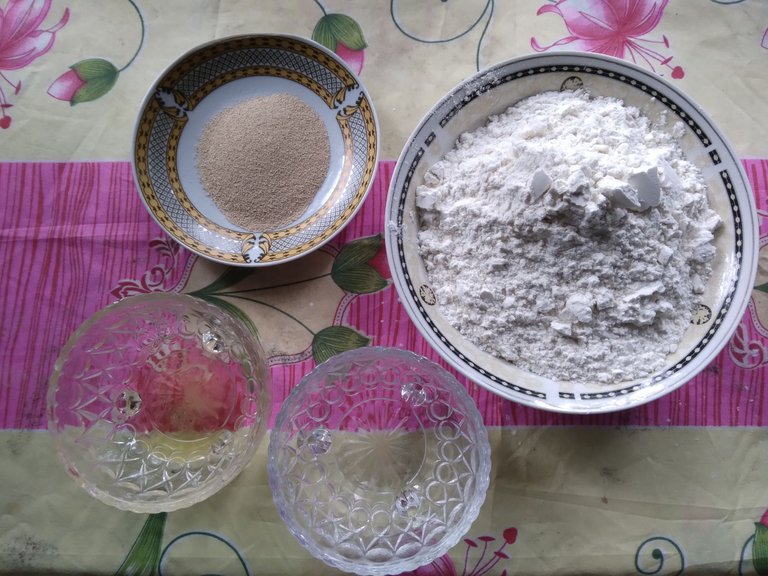 Chopped curry leaves
Chopped a large onion
Chopped two pods of green chillies
90ml of water
Half teaspoon of turmeric powder
A tablespoon of chilli pieces
A teaspoon of salt powder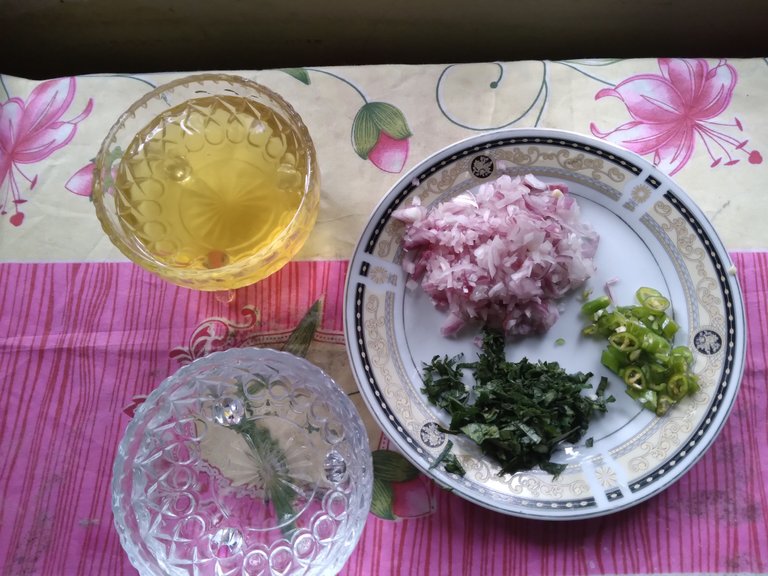 For filling
A normal large onion, chopped
A normal chopped tomato
A chopped ripped chillies
Half teaspoon of lime juice
Half teaspoon of salt powder
Two teaspoons of chilli pieces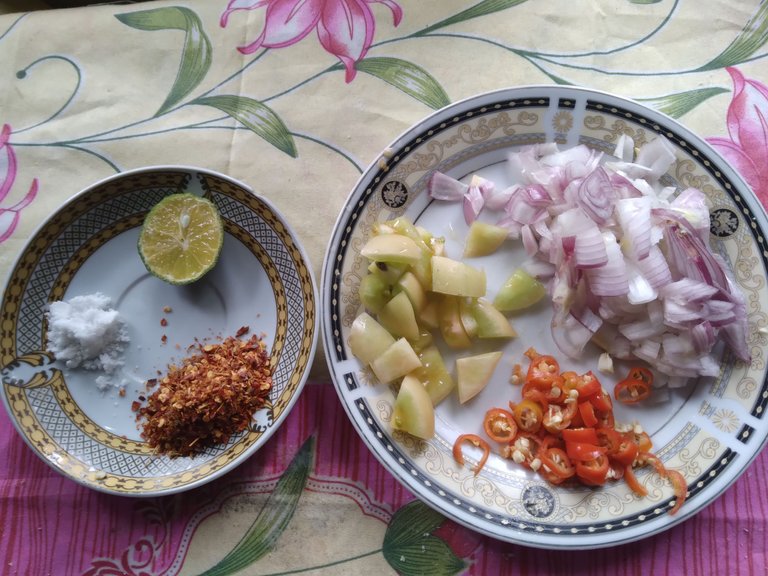 The method of making;
Put the yeast in a container and add 3 teaspoons of warm water to it, stir well and leave it for about ten minutes.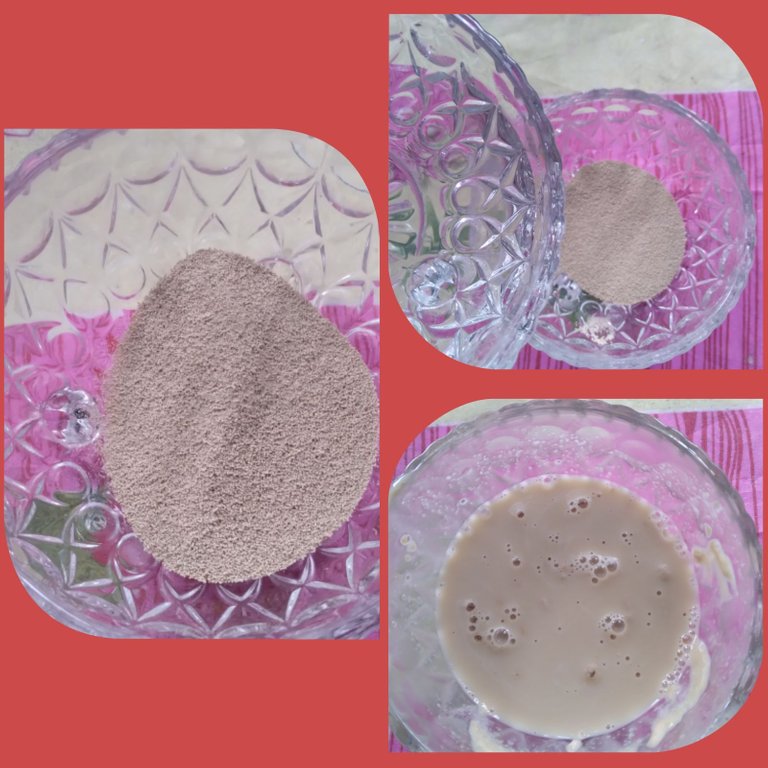 Put flour in a bowl and add turmeric powder, salt powder and chilli pieces to it.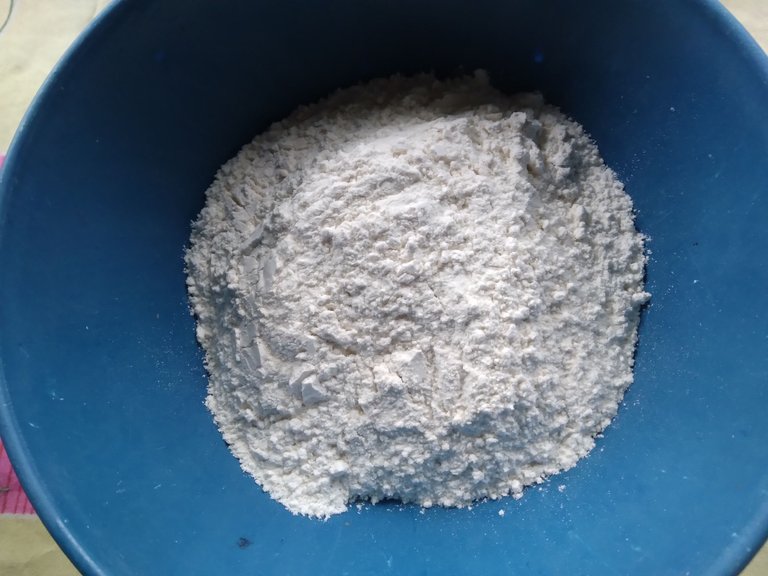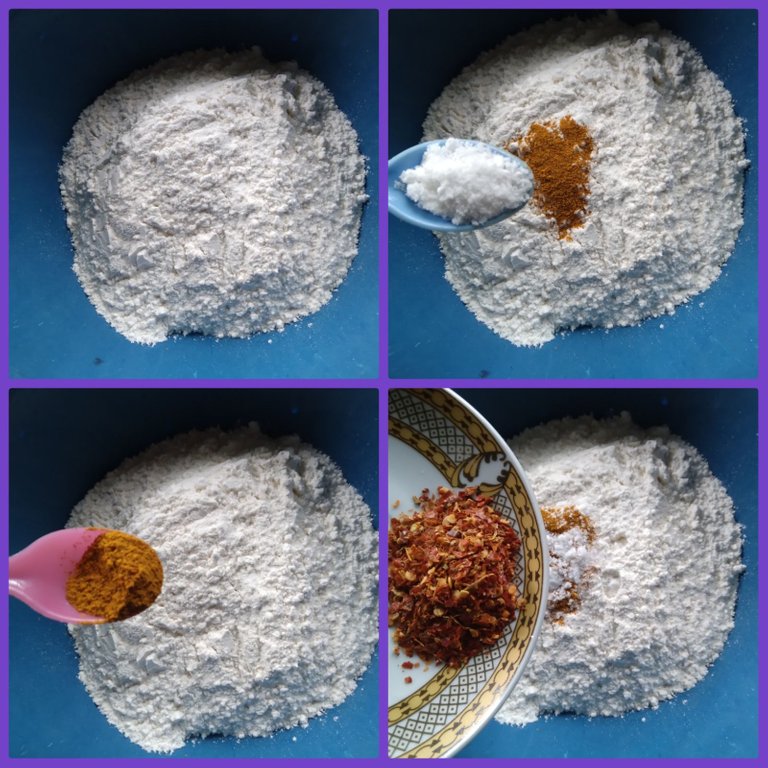 Now add chopped green chilli, curry leaves and big onion to it.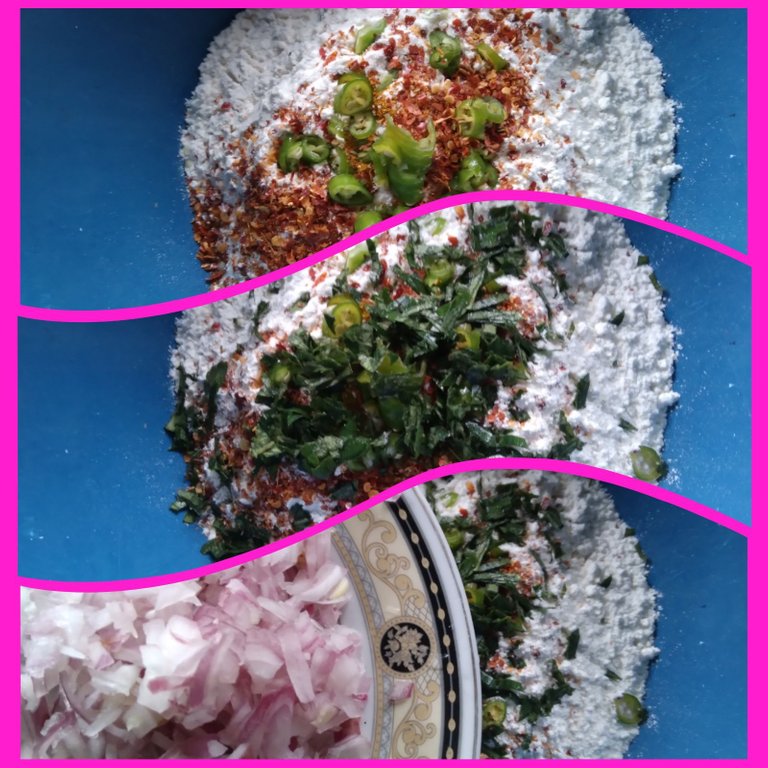 Now add dissolved yeast to it. After that, add water little by little and make a regular thick dough.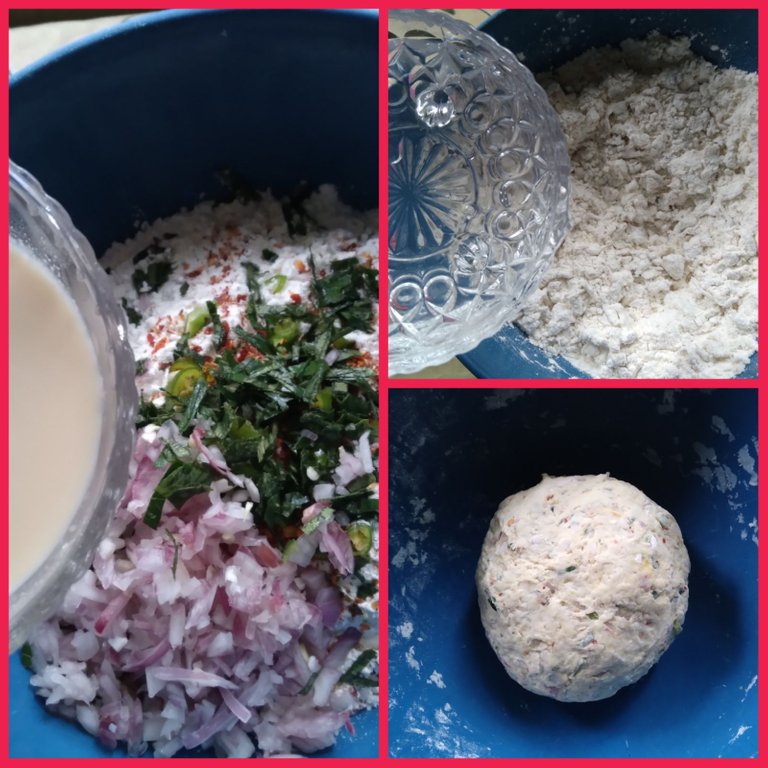 Cover the flour mill with a wet cloth and leave it for about 45 minutes.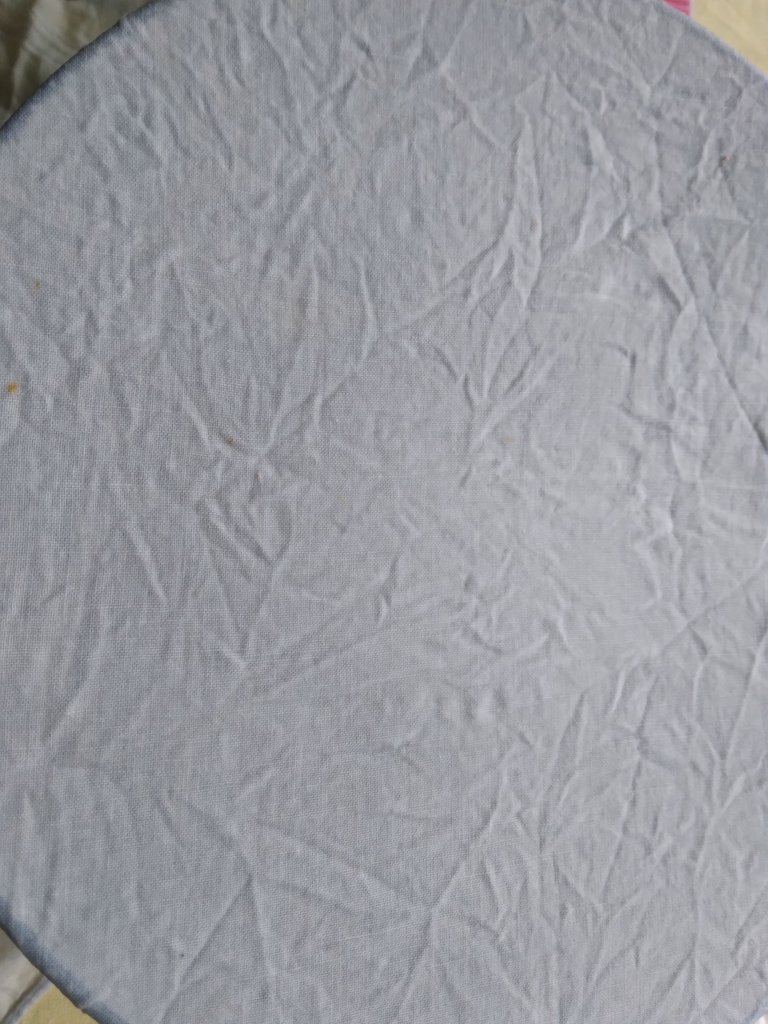 Now sprinkle some flour with a tray.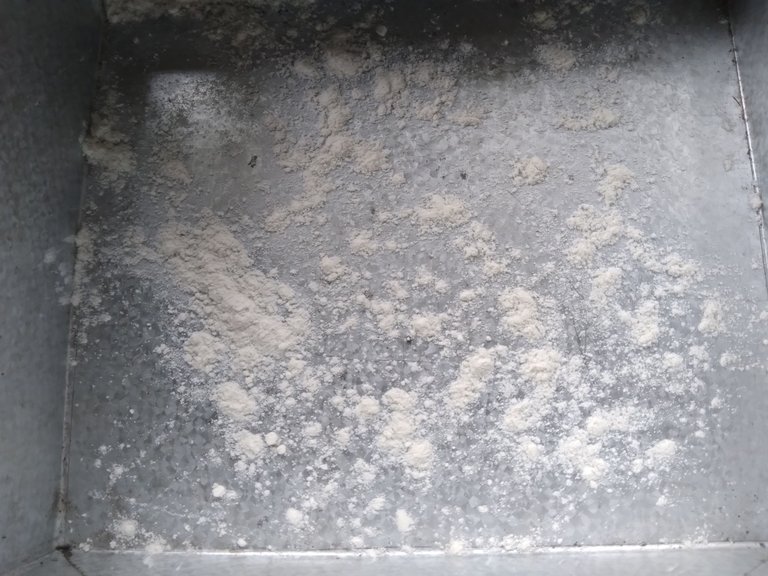 After about 45 minutes sprinkle some flour on the dough and make about ten small balls out of it.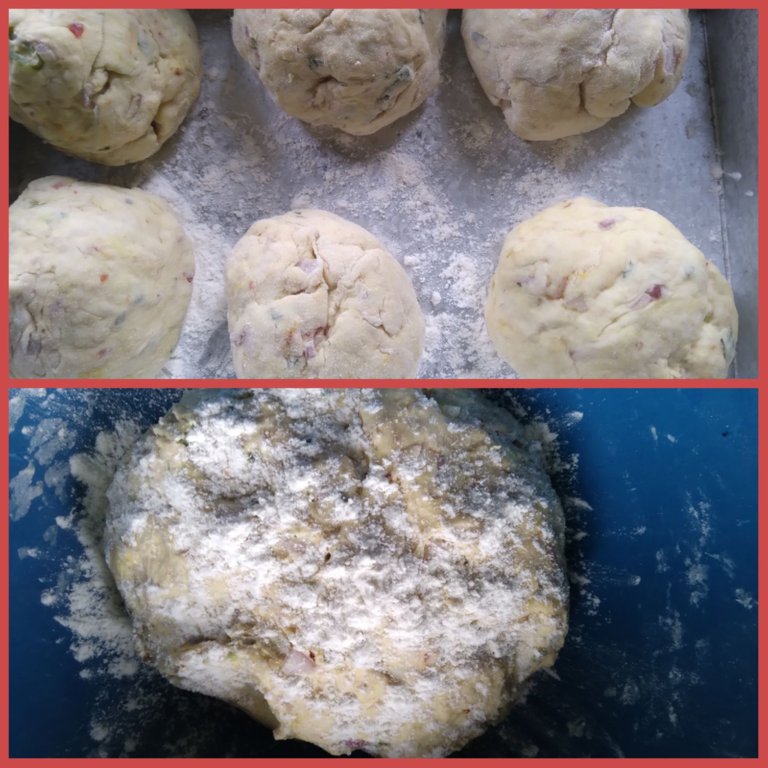 Take one small ball and press it slightly by hand. Then make a hole of some size in the middle of it.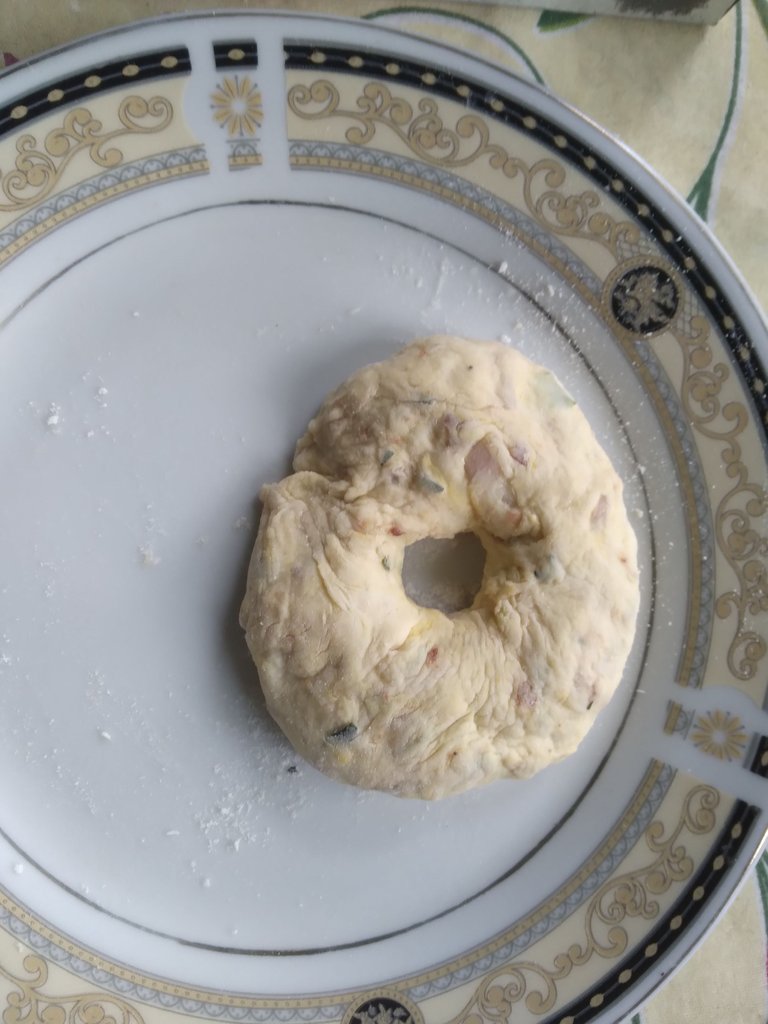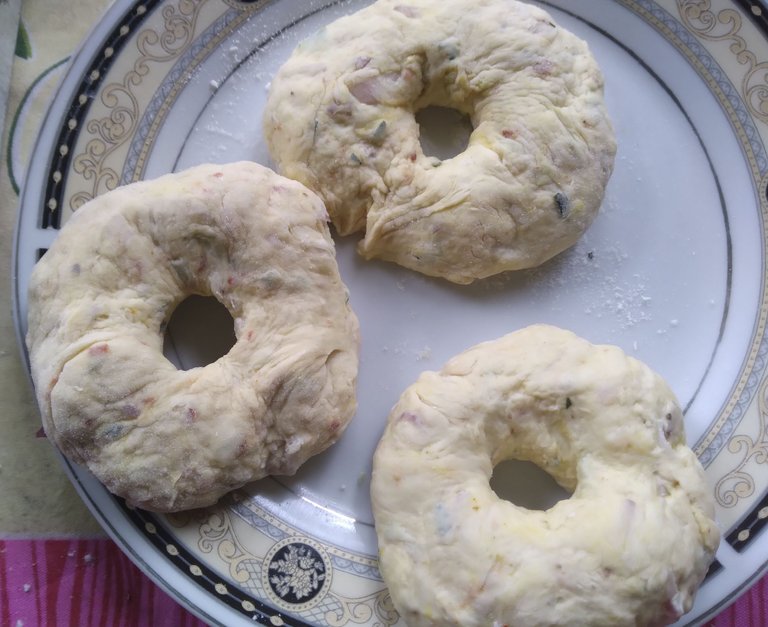 Fry them in deep oil for about 5 minutes on low flame until golden brown.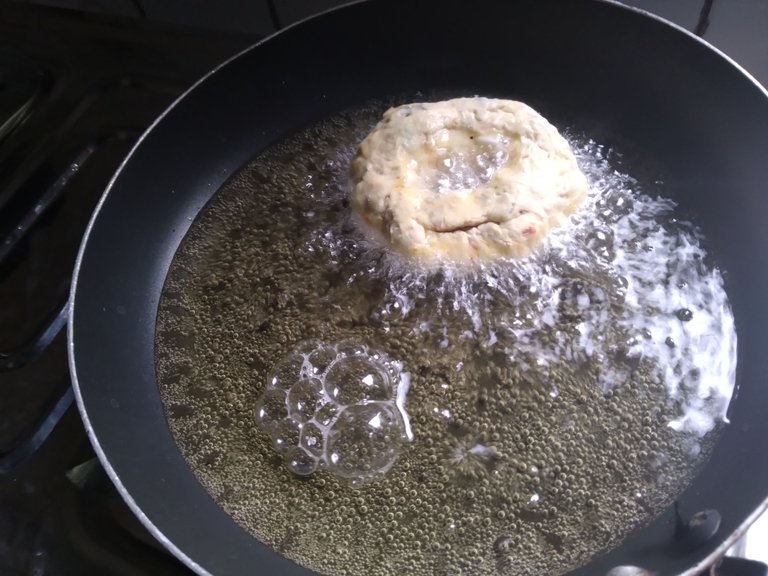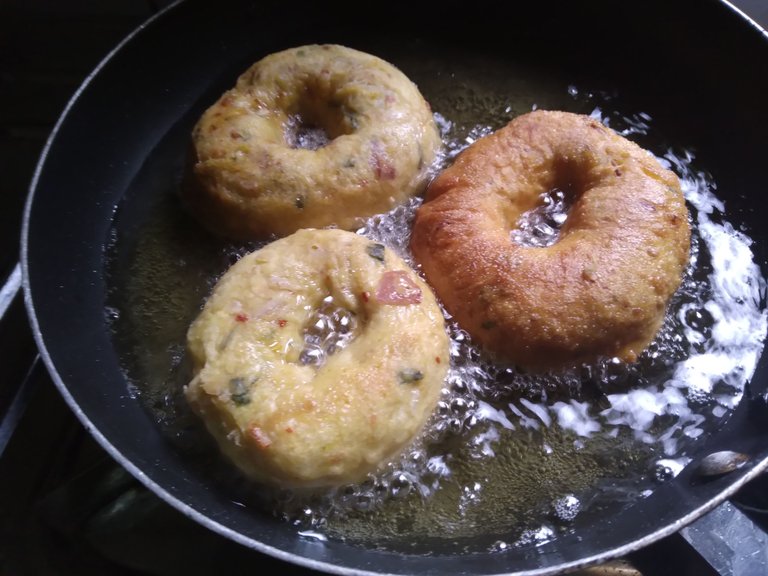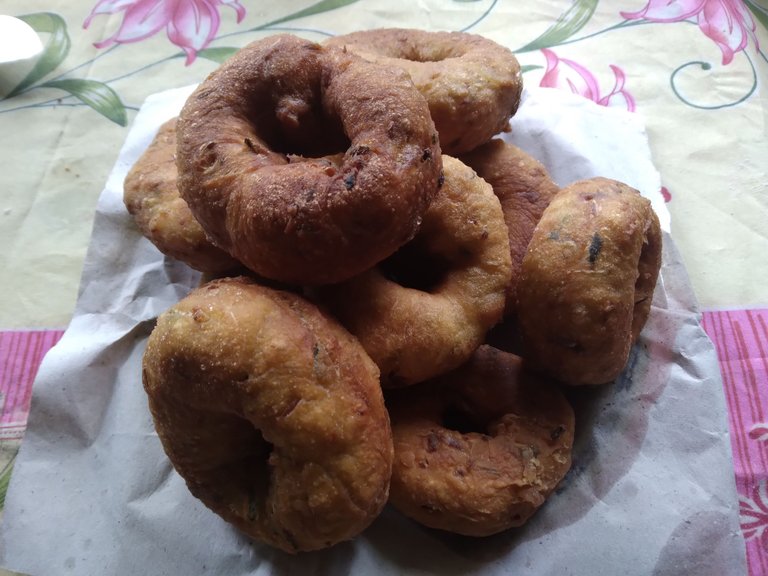 Now to make the filling, add chopped tomato, big onion, two ripe green chilli pods and chilli pieces and salt powder and blend well.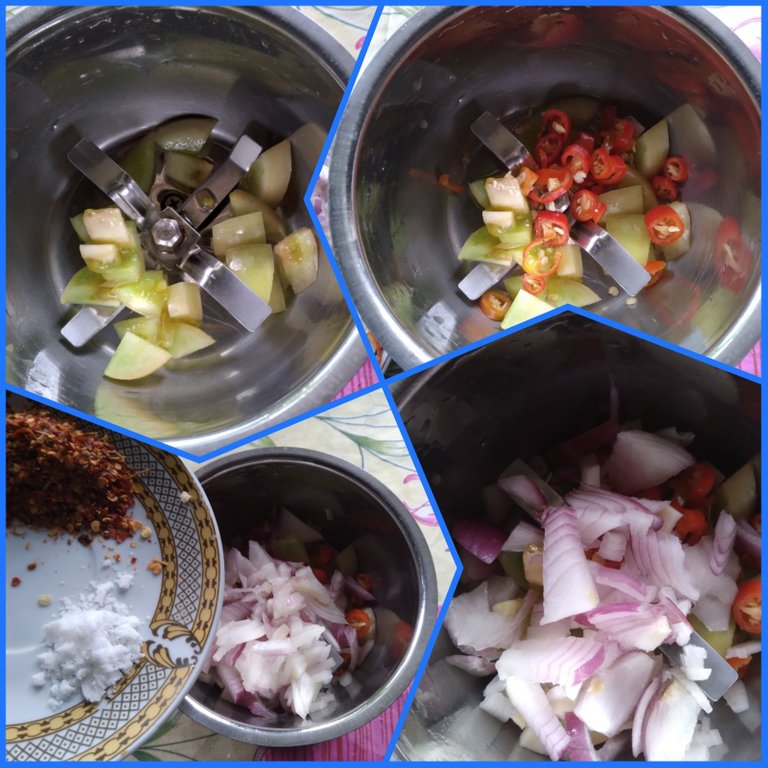 Add lime juice and mix well.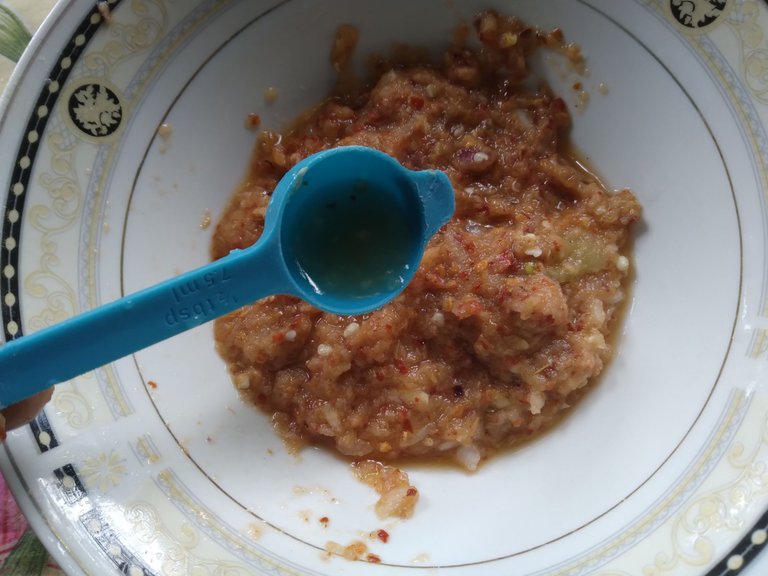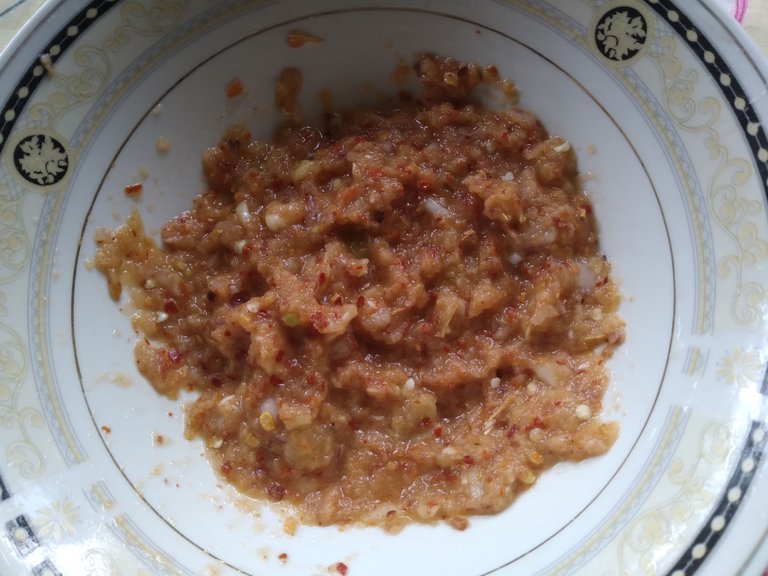 Now take one ulundu wade each and cut it in the middle, so that it does not separate.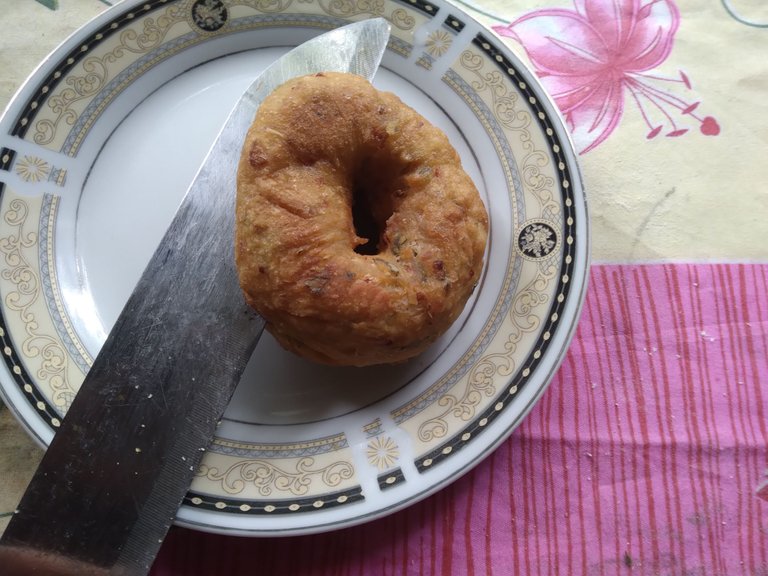 Add the blended onion mixture in the middle.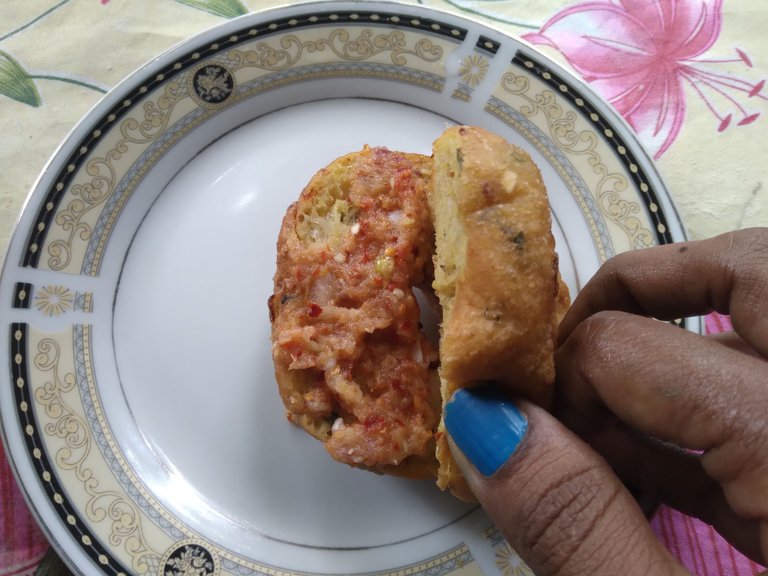 Although it really takes a while to make, it is a very interesting and different way. This is called Undu Wade. A very popular dish in India, Udu is made with flour. I used wheat flour to make it easier. But this is also very interesting.Recommended for breakfast or evening snack. I believe that everyone in the family will like the same.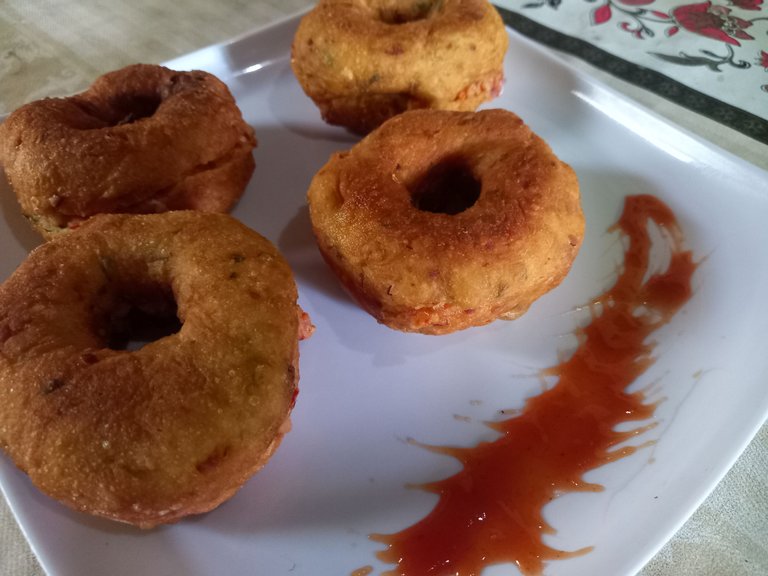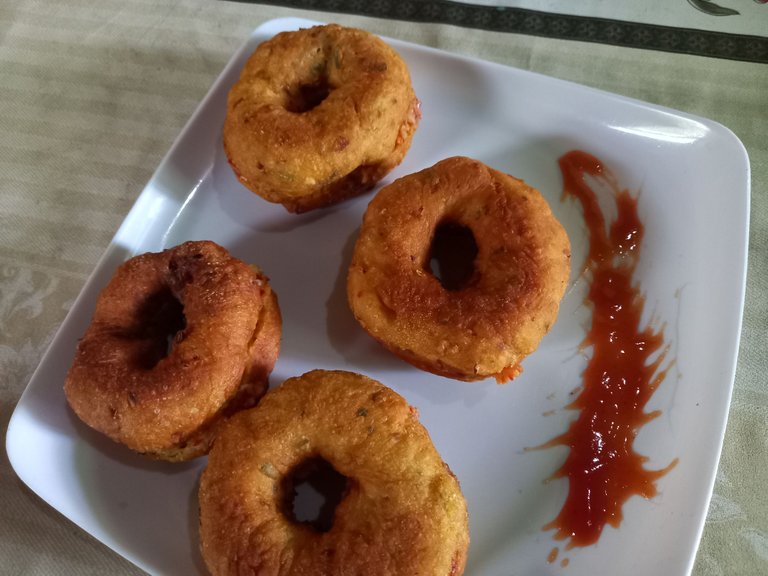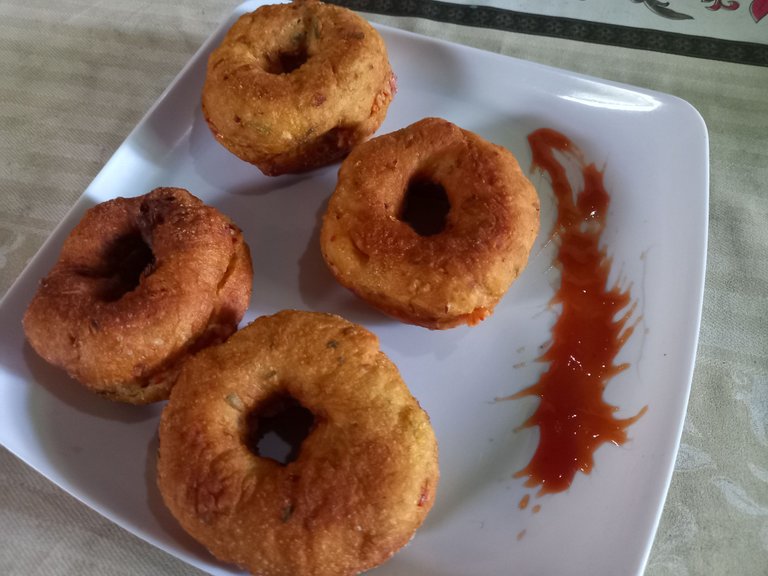 Warmly thanking you for reading.
---
---