Sublime Saturday ready for lpud
Hello Hello Savers
Oh what a Sublime Saturday 🇬🇧⚽️ it has been ...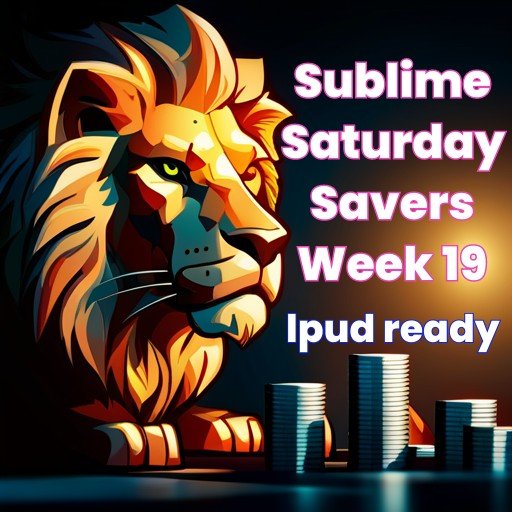 The big news is that The King's Eleven won against Celtic🎉🥳
Fluff Yes
Destroyed them 3-0!
So am well chuffed, and you know what else made me chiffed this week ...
Let's see!

I collected my HBD interest and it was almost 3 HBD!
I am well fluffing chuffed today!
It's all about the 3's today I think, three goals we won with and 3 HBD ...
What can I say ...SufluffingPerb!
It is Saturday and that means my progress for Saturday Savers Club post 🎉🥳
So let's flex some of my results from week 19.
Saturday Savers Club is back, and this year I am participating right from the beginning (if you have not participated then there is still time!).
The Table for Week 19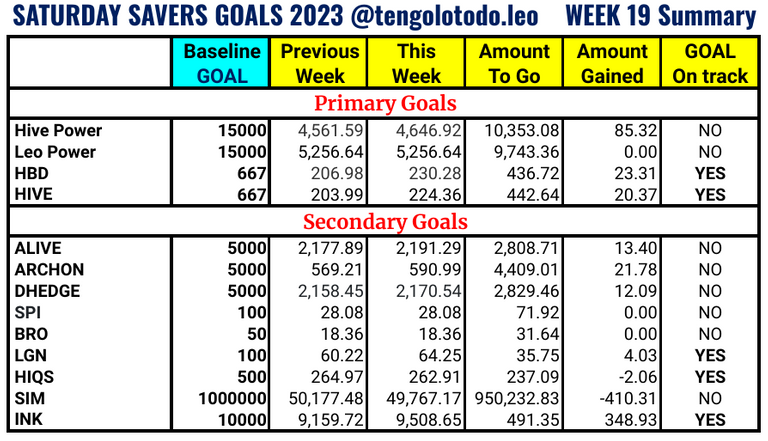 Let's get down and dirty and review these figures!
Primary Goals
☑️ I added 85 HP for the week, am chuffed with that!
Funnily enough you see that 85? Yes ... well take the 5 from the 8 and what do you get left with?
Yes 3!
How fluffing mental is that! Co-inkydinks are everywhere!
☑️ I added 0 LP for the week I am saving my liquid $LEO for #lpud
My SAVINGS results ... they're Fluffing Flying!!!

☑️ This is already proving a success as I have saved 224 Hive and 230 HBD!!
☑️ Powering Up 1 Hive daily, I started this on December 1st and do it as part of my Saturday Savers Club daily routine when I am hitting that save button.
Secondary Goals
No major purchases this week ~ I am now saving any liquid Hive or HBD so that I can transfer to my savings! It is getting tough!
My rating, I give myself a 7.5/10!
☑️ Savings are over 230 HBD so a HUGE thank you Saturday Savers!

Disclaimer
This is NOT and in no way is it meant to be investment advice. As always please do your own fluffing research before investing.
There you go that's my week 19 savings and progress report.
To get involved do check out @eddie-earner or @sally-saver for details about the Saturday Savers Club and activities for this week, you could even win something! I just want to say a big thank you to @shanibeer for running all of this.
Lastly, I want to say an even bigger thank you to my SuperSavings partner @coquicoin-leo Super Eli who really is amazing and a wonderful inspiration who helps me out all over the place 🔷💙🔷. And also this week a huge well done I am proud of you @deraaa SuperSavings baby girl for doing so well in her Finals.


Many thanks to @raj808 for the banner design 🙂

Thanks for visiting and enjoy the rest of your day!
All images and ramblings are from me, the mad Scotsman TengoLoTodo unless identified in the post text.
@tengolotodo.leo for (@tengolotodo) May 13th 2023
DO WHAT YOU LOVE AND DO IT OFTEN
Haste Ye Back!
Posted Using LeoFinance Alpha
---
---