3 pints of BEER in the Burgh Arms in Fife, Scotland on beersaturday
Hello Hello and welcome to the weekend.
Today is Saturday and this is a post for #beersaturday
Actually, this is my first time in participating in this challenge and this is week number 257!
Over the last couple of weeks I have been invited for a beer by @iskafan What do you do to unwind during the weekend? and @zekepickleman #BeerSaturday 256 - Lorpan Hopsters! so here are a couple of beers for you guys!
If you would like to know about this beer challenge, then I invite you to read the latest post from @detlev Yeaahhh #BeerSaturday - week 257 - With some news from BEER in The BEER community
---
Today ladies and gentlemen, we are going to savour a beer from Scotland.
Caledonia Best
Launched in 2011 Caledonia Best is a distinctive and refreshingly modern beer for Scotland made from Scottish ingredients.
Caledonia Best is brewed using 100 per cent Scottish barley through a unique partnership with Scotland's barley farmers.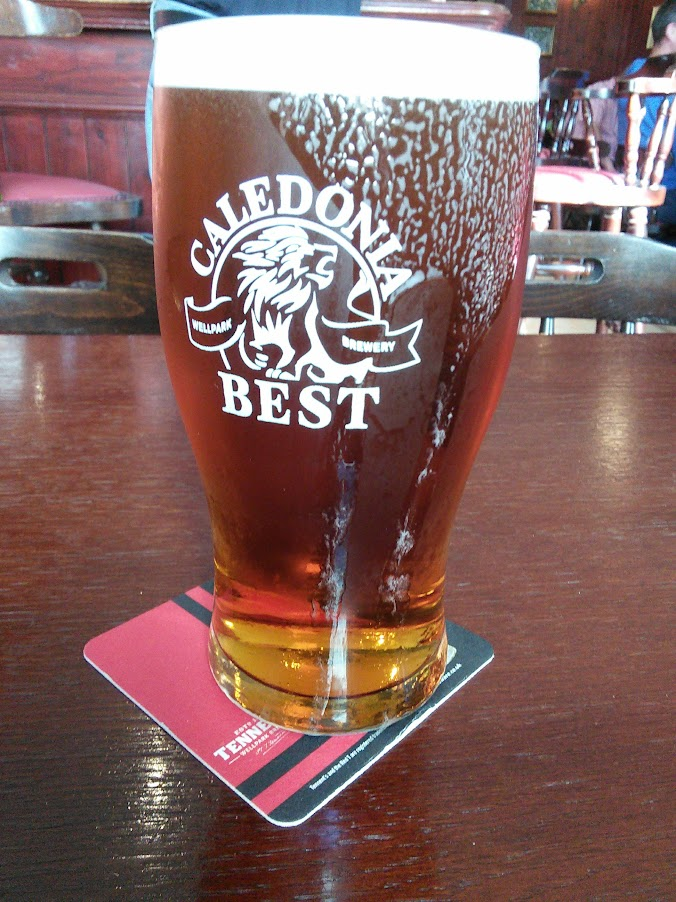 Caledonia Best is one of the brands from the leading brewer Tennent Caledonian and we are sharing our pints in a little pub in Inverkeithing in the Kingdom of Fife in Scotland call the Burgh Arms.
The service might not be the best as they often overfill the pint glass as the picture shows, but they are friendly and the barmaids always have a smile!
It is a friendly bar on the main street, and has a cozt feel to it.
But what about the pint of Caledonia Best?
For me it is smooth and flows down your neck effortlessly!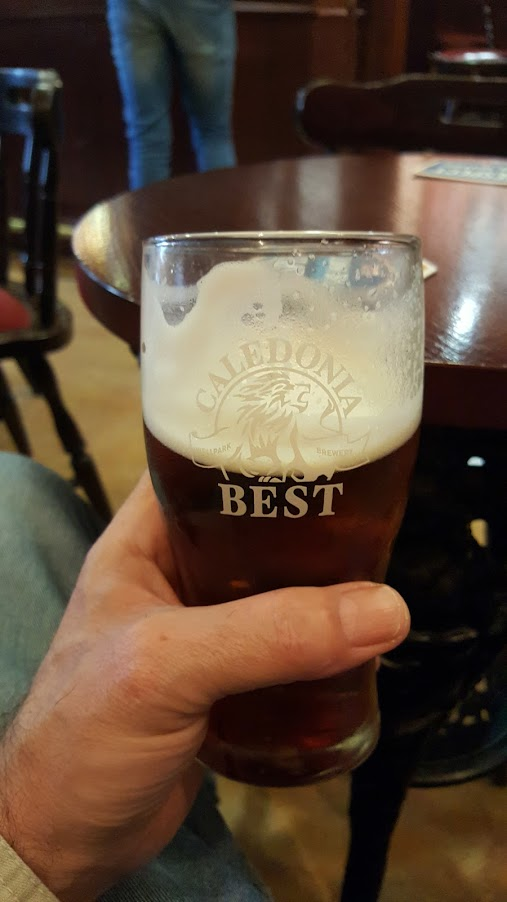 This is how the brewer describes it:
Appearance
A rich, golden, copper-coloured pint with a tight, creamy head.
Aroma
Perfectly clean to the nose with slightly malty notes.
Flavour
A malty, roast flavoured pint – it's sweet and smooth with a pleasant hoppy bitterness and hint of coffee.
Now come on @iskafan and @zekepickleman which one of you is not drinking up?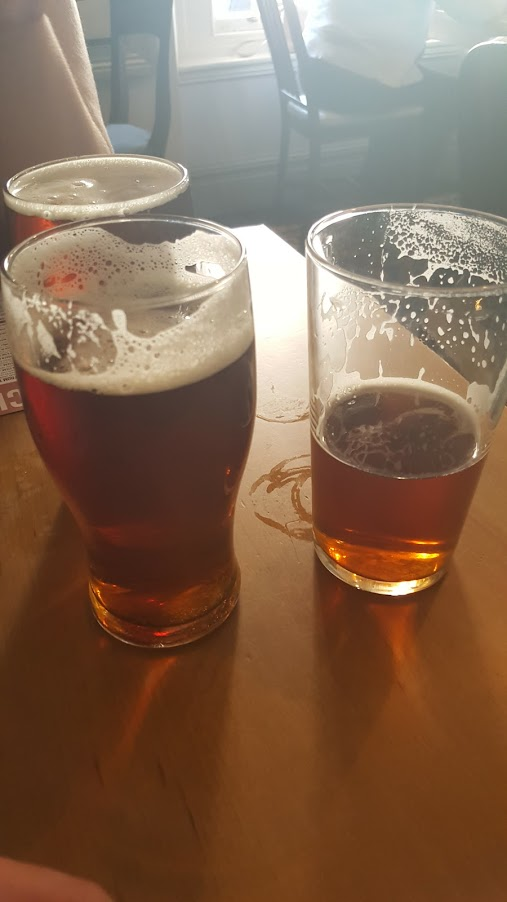 Before last orders are rung on this week of #BeerSaturday, I would like to invite my awesome Super friend @coquicoin as I have never had a beer with a native Spanish speaker that I didn't enjoy. Write a post about beer with min. 3 pics in any language.
How much do you think a pint of Caledonia Best costs in the Burgh Arms?

All images and ramblings are from me, the mad Scotsman @TengoLoTodo unless otherwise stated.
Engaging on Hive is fun, feel free to drop a comment or leave an upvote.
DO WHAT YOU LOVE AND DO IT OFTEN
Haste Ye Back!
---
---