Frogging our way to fun
It is great to explore and try new things, there is no such word as can't I was told from an early age by mother, and this is how I try to live my life.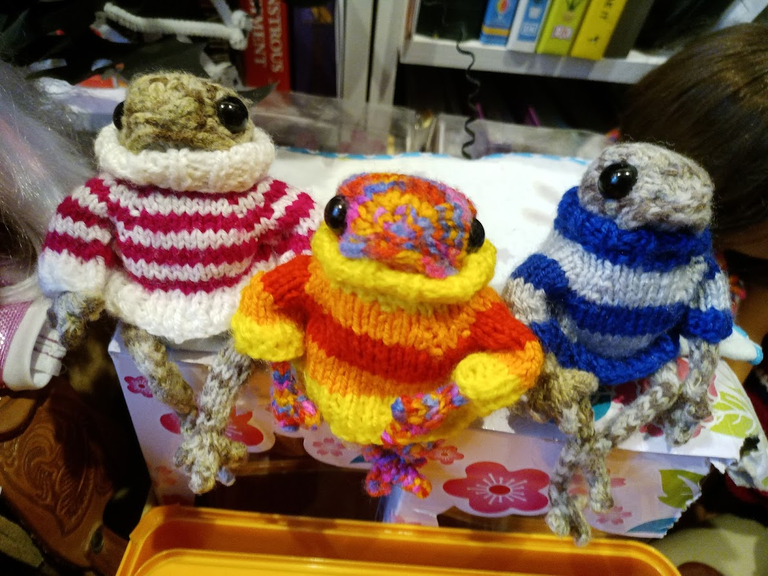 To that end when @dreemsteem put forward the podcasting challenge of NaPodPoMo as the dreemport challenge, I was bring it on!
So here we are with the date of November 18th, which should in theory mean that we have published 18 episodes of our podcasts.
Well I am not there yet, I just published my thirteenth, however two are recorded so I am not as far behind that I think I am!

Hopping back to the picture, I have been challenged by Mrs T to make three frogs like that!
In the words of a great Scot himself ...
There's always a new challenge to keep you motivated.
Sean Connery

Figures, I love them, so let's have a wee look...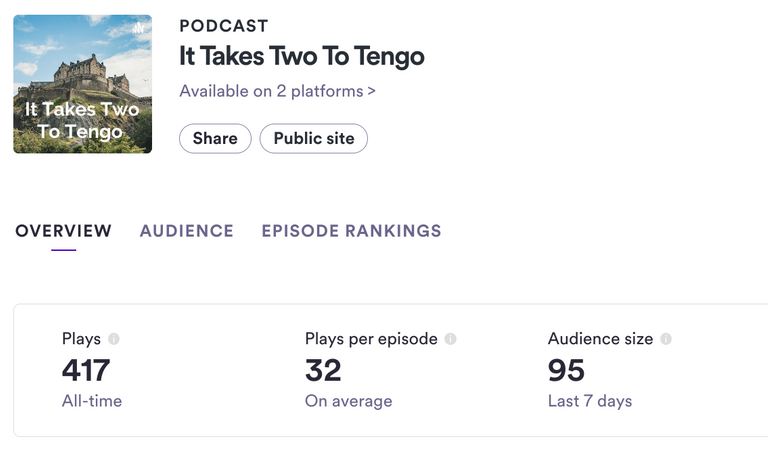 This was a screenshot that I took just before I published the episode tonight, so this is for 12 episodes...
I mentioned in my challenge summary post of last week that I have set myself a goal of 1000 plays,so hitting 417 is fantastic as far as I am concerned.
Interestingly last week my Plays per episode were 32 on average, that is darn good as I would have expected this to tail off.

One thing I have discovered is that the people love Matilda!
She undoubtably is the star of the show, and the wonderful thing is that nobody knows when she will turn up. Me included🤣
Podcasting is fun, and when you enjoy something you will keep doing it.
I will be doing this to the end of November and beyond.
It will be my legacy I believe.
Another fantastic thing about posts with no pretty pictures etc, you actually really see who are your Twengers on Hive!
So for those hivians that are my Two Way ENGagERS thank you.

To listen on Anchor where the podcast is published click
https://anchor.fm/tengolotodo
or you can use spotify https://spotifyanchor-web.app.link/e/AyHAtUSeQub
Feel free to drop a voice message or leave a comment especially if it is for Matilda!

Thanks for visiting and enjoy the rest of your day!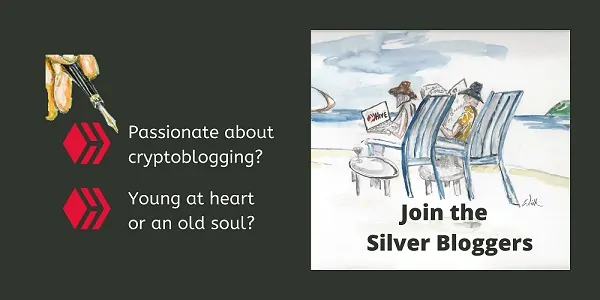 All images and ramblings are from me, the mad Scotsman TengoLoTodo unless otherwise stated.
@tengolotodo November 18th 2022

DO WHAT YOU LOVE AND DO IT OFTEN
Haste Ye Back!
---
---