Greenery abounds in Beveridge Park in Kirkcaldy Scotland in May
Hello Hello Hivians
It's actually Sunday but I wanted to finish the walk from Wednesday which you can find ... Thank you HIVE for the bollocking.
So this then is Part B of the bollocking!
If you remember we were about to enter Beveridge Park in Kirkcaldy.
I left you here ....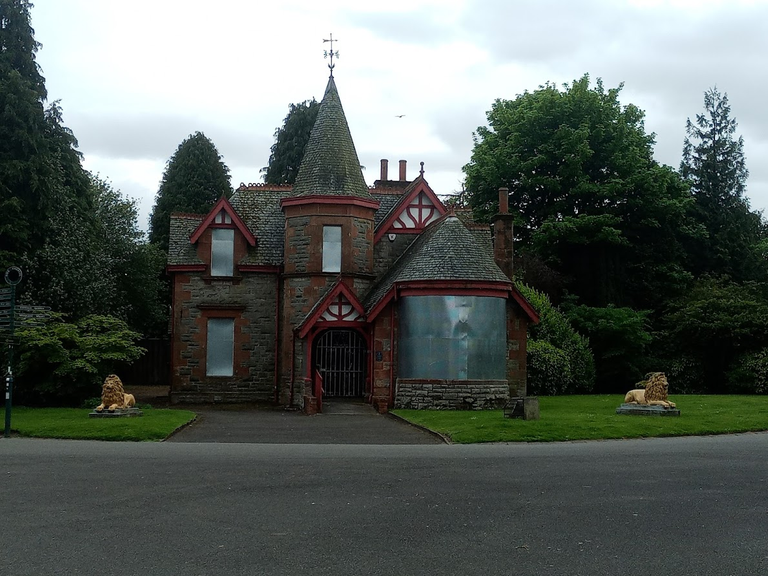 Some of you astute people like @treefrognada asked why it is boarded up. First up the park is over a hundred years old and dates back to the 1890s. The gate house is derelict, but there are allegedly plans to make it a nursery.
It is boarded up because of the the little vandals or neds! If they can't get inside they can't destroy it.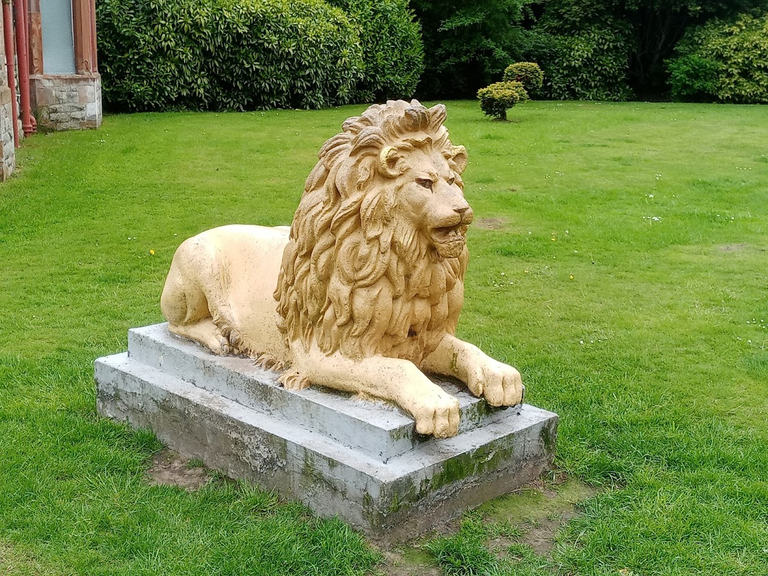 I do love the two lion statues, again they are the same age as the park and were Roarstored in 2015!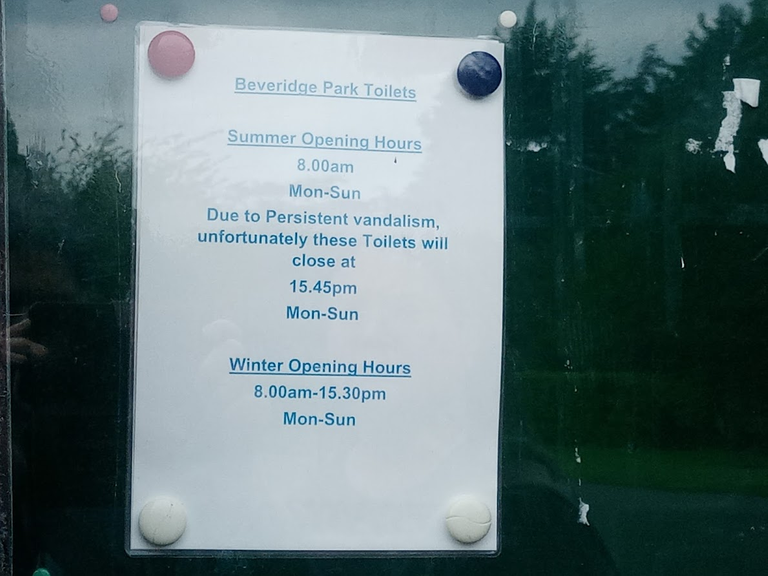 The vandals even got the toilets closed early!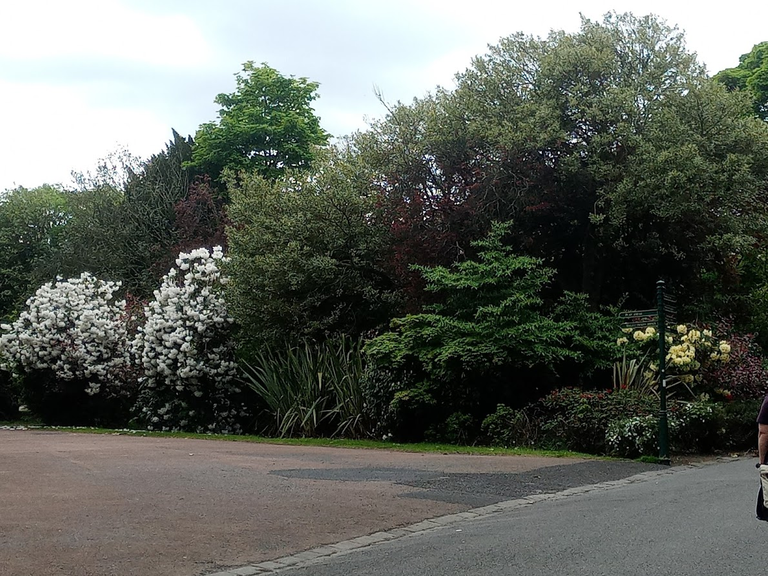 Oh look a signpost!
Shall we go see where to go? LFG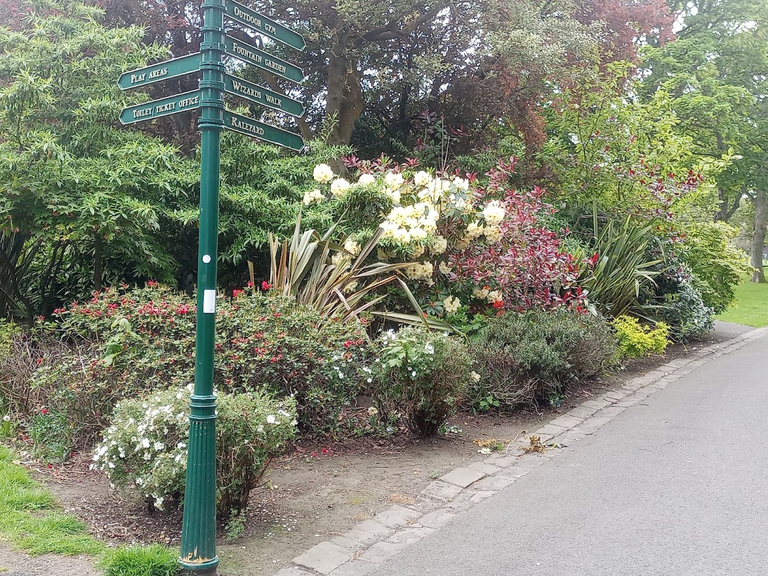 I think we shall head towards the Wizard's Walk which means walking through the tree-lined avenues as I call them.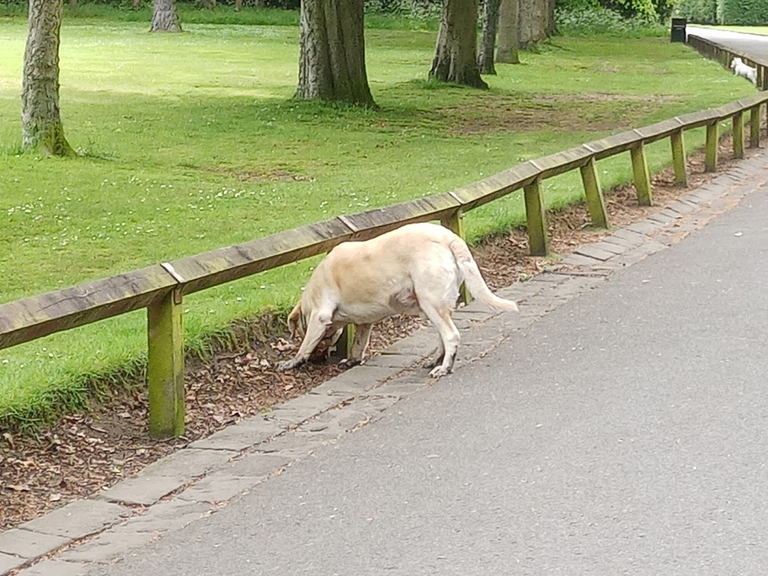 There are always pups in the park! Of course you can always tell when they are on the way back as they dillydally! Actually we know this old boy and see him most times we get here, as his walk coincides with our walk from the bus stop (as long as I am not dillydallying too much).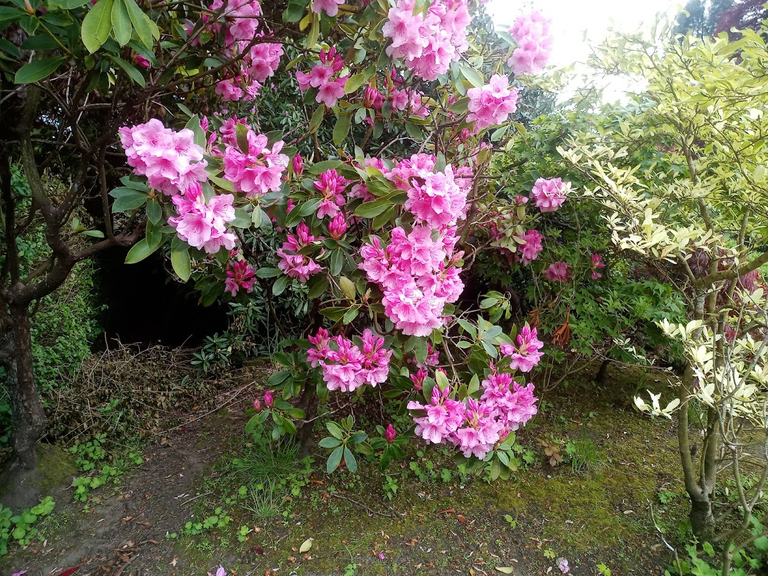 Bushes everywhere with gorgeous scented flowers, even though I never seem to know or remember their name, there's #alwaysaflower and these pink beauties are just wonderful.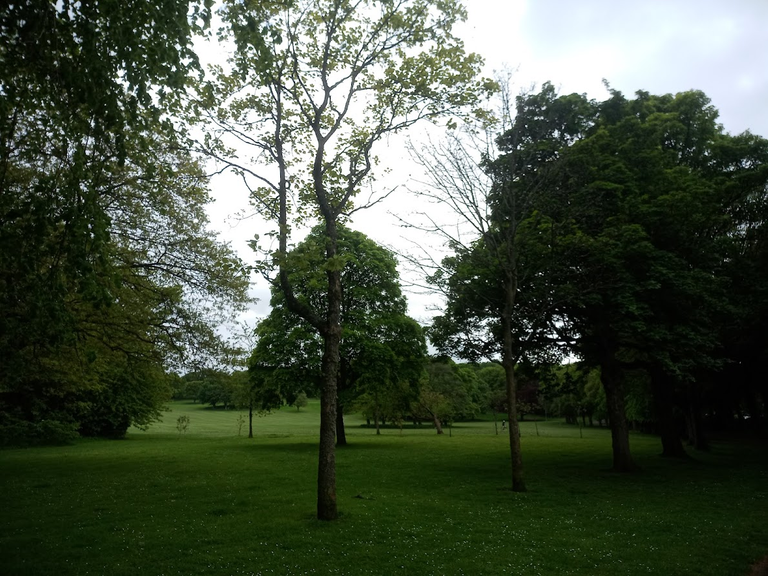 Trees and grass are everywhere which was what Mrs Beveridge wanted when she got her husband Mayor Beveridge to create the park. It is a perfect place to escape the hustle and bustle of people!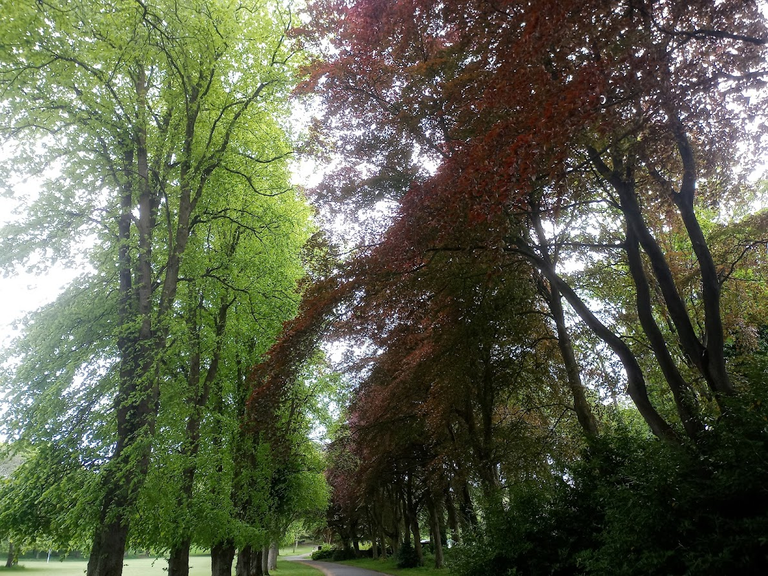 This is an example of why it is great saving things on the blockchain. Here we are at the end of May and by documenting posts with pictures and date stamps we can see throughout the year how nature changes...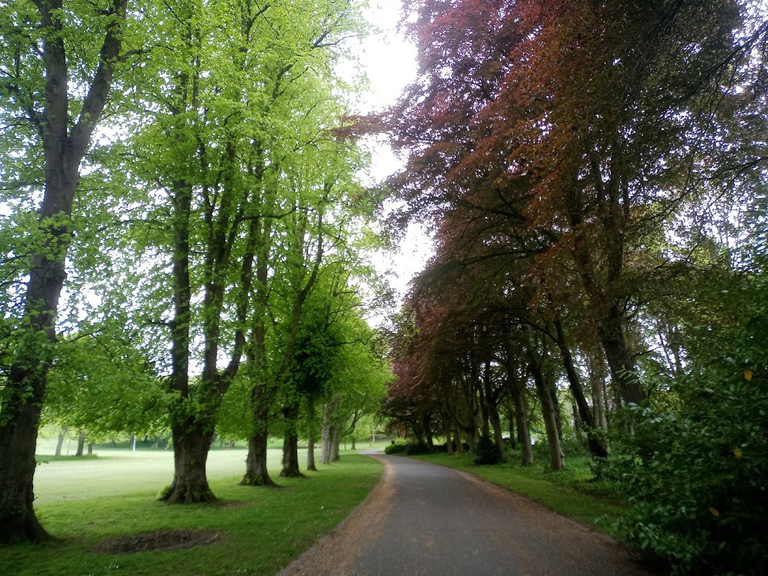 It is great at the moment and I love this particular stretch of trees, and as we are not yet in summer they are not overgrown with leaves! Come the summer then they will be much more bushy!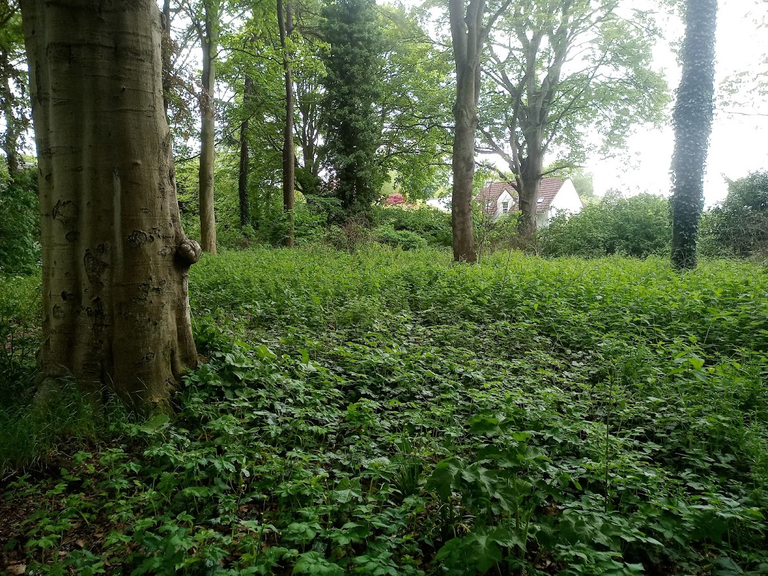 The dogs love to run in here as it is a wee bit overgrown. Do you see something @deraaa?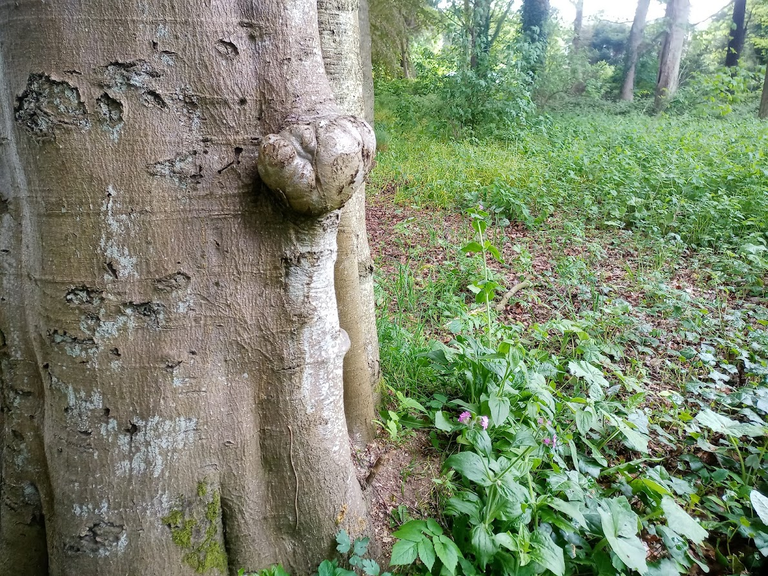 It looks like a pair of little bottoms that you are so obsessed with!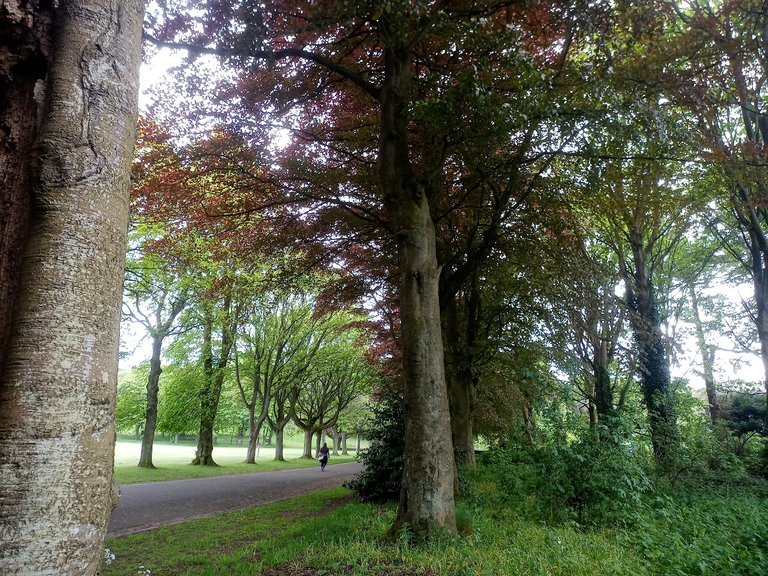 Talk about being in the dog house, I have to run and catch up with Mrs T to avoid getting my bollocking!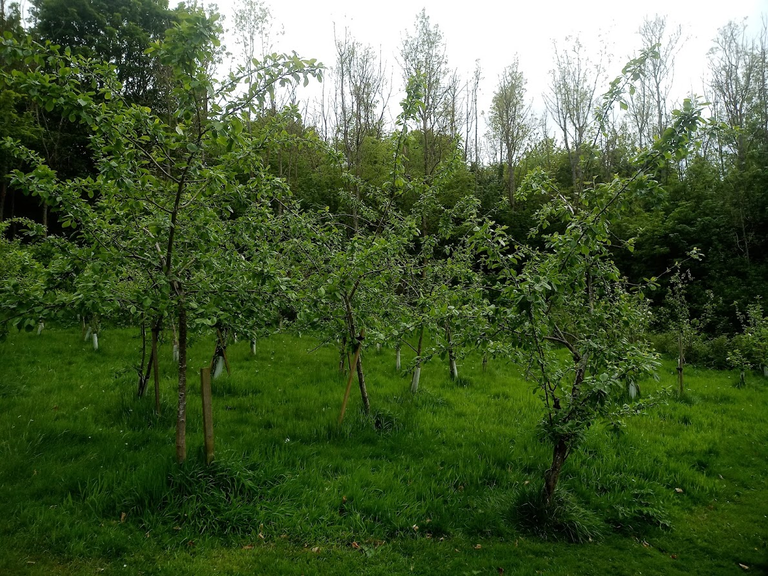 I did catch up by the orchard, I am hoping these trees make it, we actually have some deer here, and them coupled with these hooligans have a detrimental affect on the health of saplings!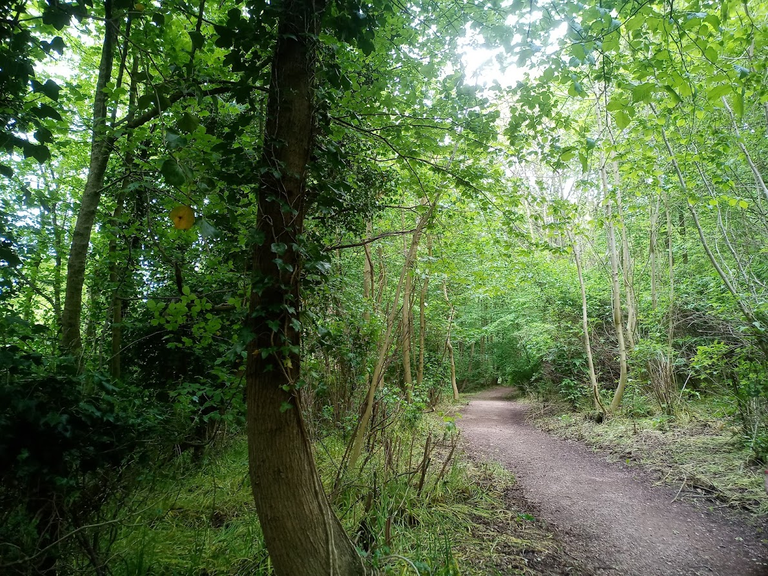 Now it's time to hit the trail, we took the lower trail today!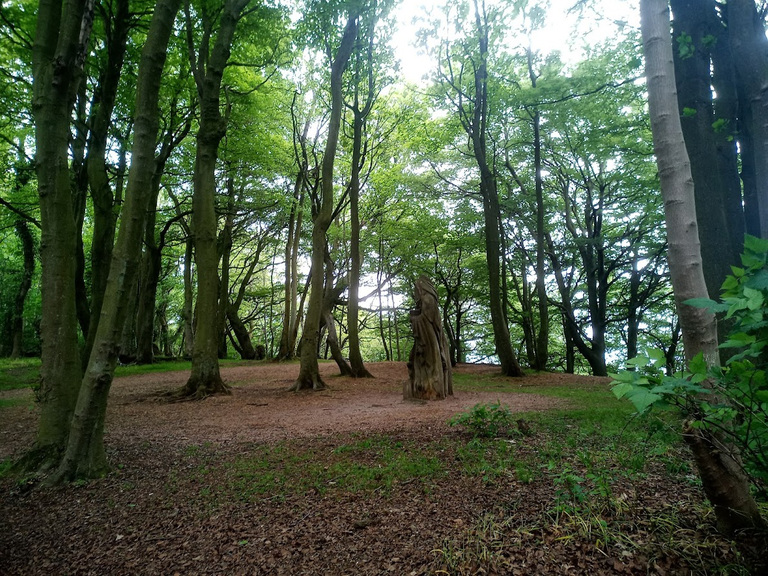 There he is, the wizard on the wizard's walk. His name is Sir Michael Scott and he is closing in on a thousand years old!
This hopefully was the last day before we get summer!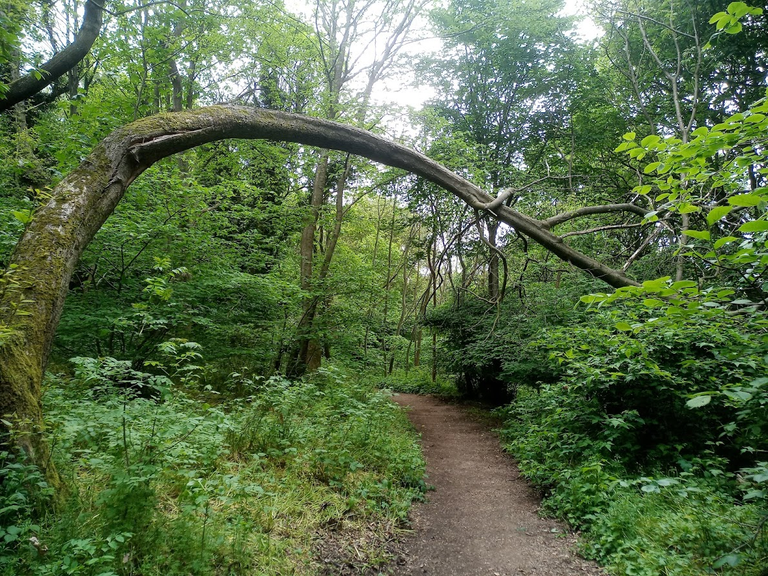 This is the inspection tree, he always bends over to inspect your paperwork.
We did have a wee chat and he said the Horse Chestnuts were blooming beautiful!
We shall see them next time!
This is my submission on #sublimesunday which was an extension to my #wednesdaywalk
Thanks for visiting and enjoy the rest of your day!

All images and ramblings are from me, the mad Scotsman TengoLoTodo unless otherwise stated.
@tengolotodo May 28th 2023

DO WHAT YOU LOVE AND DO IT OFTEN
Haste Ye Back!
---
---