RIP Terry Hall you were a Special Fun Boy
I woke up very early this morning and was looking through the news when I saw that Terry Hall had passed away yesterday after a short illness.
Very sad news as he was the front man for a couple of great bands, so with this being a Tuesday, and me not having posted a #ttt post for a while, this is a #threetunetuesday post dedicated to Terry Hall.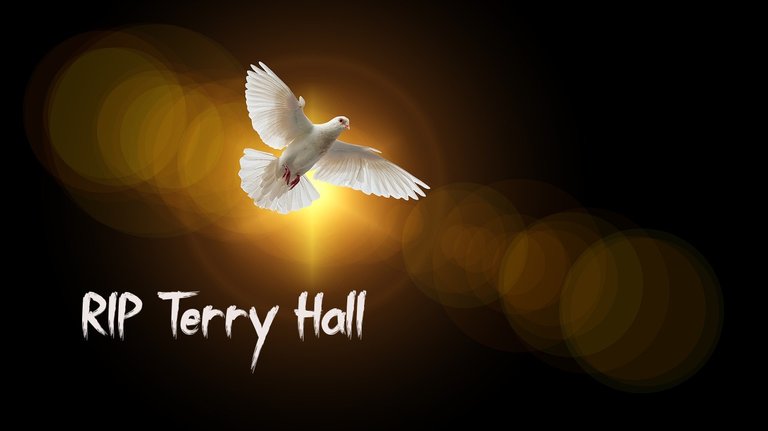 Source Image by Gerd Altmann from Pixabay modified by me in pixlr.com
First of all ...
Hello Hello to all the music lovers of Hive
It is Tuesday and that of course means that it is #ttt or #threetunetuesday and so it's time to share some tunes!

Let's get stuck right in...
The formalities
If you wish to participate in Three Tune Tuesday then I defer you to the simple jist on how to do it from @ablaze ...
The jist is as follows

Every Tuesday I'm going to share 3 songs which I like to listen to and I invite your feedback in the comments below. Better still, why not have a blast of your own Three Tune Tuesday and mention me in the post and I'll come and find the post and upvote it. If you could also use #ttt or #threetunetuesday tags that would be great. It'll be a sweet way for us all to discover new music. You'll also be in with a chance of winning the prize - more on that later.
This week is week 82 of ttt and if you wish to participate then follow the rules laid out by @ablaze in his post from last week Croatia vs Argentina inspired songs for Three Tune Tuesday Week 81
Do Go support @ablaze as without him we would not have this mental fun musical activity that you can win HSBI from! I am happy to be one of the five sponsors and it is kinda fun checking out music from all over this world of ours!

Formalities over, let's showcase Terry Hall
He is most famous as one of the lead singers with The Specials and I have showcased The Specials before in #ttt 👉 A special 2 tone 4 3 tune tuesday
The three songs being ...
tune 1 The Specials - A message to you Rudy
tune 2 The Specials - Rat Race
tune 3 The Specials - Free Nelson Mandela
So none of these will feature today.
We will though, kick off with their first single which was played up by the legendary Radio 1 DJ John Peel and set them off on their way to stardom.
Tune 1 The Specials - Gangsters
As with any of our favourite artists, it is always so hard to showcase just three or choose your favourite.
Take the GOAT dilemma with Messi and Maradona, for me it is Maradona, because he got kicked to shit as Coisty and Ardiles said, Maradona did not get the protection from referees and the laws that Messi has.
There are no rights and wrongs, do what you enjoy and listen to what you enjoy is what I say!
The Beeb did a great piece and this is where I found that Terry Hall of The Specials dies aged 63
Tune 2 Bananarama & Fun Boy Three - It Aint What You Do
Hall quit The Specials and formed Fun Boy Three with Golding and Staple, chaning from ska to a skeletal pop sound.
It is also where he started with his love of colabs, and some of the ones with Bananarama are earworms so to speak!
Tune 3 The Specials - Ghost Town
I have to close out with the iconic Ghost Town and I wonder if TH will come back as a ghost.

I hope that you enjoyed this trio of Terry Hall tunes!
Which was your favourite (if any) ?
Note: The three YouTube videos that I have shared are not owned by me, I am simply spreading great music on Hive.
I wish that you all have a brilliant rest of your week, and until we meet again enjoy your tunes 🎶🎵🎶


All images and ramblings are from me, the mad Scotsman TengoLoTodo unless otherwise stated.
DO WHAT YOU LOVE AND DO IT OFTEN
Haste Ye Back!
@tengolotodo 20/12/2022

---
---