Should I stay or should I go I wonder!
Hello Hello to all the music lovers of Hive
It has been a busy few weeks for me and as such I have not been able to put out a #ttt or #threetunetuesday post for a while. Today I will rectify this!
I have however, managed to listen to some of them and am very happy to be part of the team that pays out HSBI to the winner each week.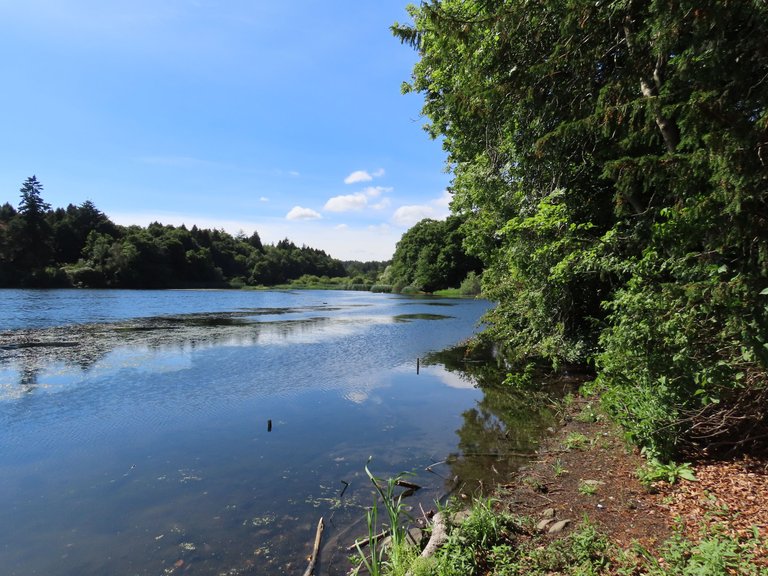 Do you play Rising Star, the hive based nft game that features around music? It is fun and free to play.
Well @coquicoin and @ifarmgirl and I have been engaging and commenting over the last few days as you do, and rock and rocking have come up in a few comments!
When I think of rock and music I actually think of one song. That song kicks off this #ttt post and the group will be used throughout.
The formalities
If you wish to participate then I defer to the simple jist on how to do it from @ablaze ...
The jist is as follows

Every Tuesday I'm going to share 3 songs which I like to listen to and I invite your feedback in the comments below. Better still, why not have a blast of your own Three Tune Tuesday and mention me in the post and I'll come and find the post and upvote it. If you could also use #ttt or #threetunetuesday tags that would be great. It'll be a sweet way for us all to discover new music. You'll also be in with a chance of winning the prize - more on that later.
This week is week 65 of ttt and if you wish to participate then follow the rules laid out by @ablaze in his post from last week Nirvana for Three Tune Tuesday Week 64
---
Formalities over, let's get down to the tunes!
First things first, the band is The Clash
Fun Fact, their music and social commentary influenced many musicians and bands, most notably Nirvana and other 90's grunge bands!
The Clash - Rock the Casbah
So as I mentioned earlier, all these Rising Star and rock the week comments got me to thinking of this song. Rock the Casbah.
The released version is different to what was written by the awesome drummer and musician Topper Headon. A heroin addict Headon left The Clash before it was released. Joe Strummer meanwhile changed the lyrics and turned it into anthem centered around the persecution of the Iranian people for enjoying music, particularly for owning a disco album at the time.
source americansongwriter.com
Speaking of Iran, are there any Iranians on Hive, I don't recollect seeing any?
After the 9/11 attacks in the USA the song was banned from U.S. radio because it was "inappropriate".


The Clash - London Calling
London Calling the album is right up there as one of my favourite albums of all time.
I have been to many sports grounds to see bands play, the so called stadium gigs. Sometimes the band really is made for a big atmosphere.
This video was recorded in Shay stadium and I love the intro no baseball and no football as they are on strike!
London Calling is another song that ended up very different from its beginning, this was originally going to be called Ice Age.
It would seem the world has gone full circle since this was released in 1979.
I will leave you with the lyrics of the chorus...
The ice age is coming, the sun's zoomin' in
Engines stop running, the wheat is growin' thin
A nuclear error, but I have no fear
source genius.com
Sounds all too familiar?


The Clash - Should I Stay or Should I Go
I recently noticed that my Hive first anniversary is coming up next month. However it was not until January of this year that I actually started to use Hive, and that was thanks to @coquicoin and @ifarmgirlwho encouraged me and explained what Hive was all about!
Now though I am fixture here and I thought that this song is a fitting end to close out my #threetunetuesday post for this week.
Should I Stay or Should I go?
Well I am definitely staying, of that there is no doubt!
I think then that this is a fitting last song of theirs to close out the post for today.
I hope you enjoyed these tunes, and it is now time for me to go and check out some of your awesome
#ttt
posts 😁
Note: The three YouTube videos that I have shared are not owned by me, I am simply spreading great music on Hive.
I wish that you all have a brilliant rest of your week, and until we meet again enjoy your tunes 🎶🎵🎶
All images and ramblings are from me, the mad Scotsman @TengoLoTodo unless otherwise stated.
DO WHAT YOU LOVE AND DO IT OFTEN
Haste Ye Back!
@tengolotodo
23/08/2022
---
---