The tide is high for some ttt redemption!
Hello Hello to all you music lovers of The Hive.
Tuesday means #ttt or #threetunetuesday from @ablaze Basically you just pick and share three tunes on a Tuesday and tell us a wee bit about them. I have included his last ttt post which you can read for further details Mick Flannery for Three Tune Tuesday Week 52
As you can see it is week 52! wow one year old so a massive thank you to @ablaze for starting this awesome musical initiative.
I have only been joining in for a few weeks but have already discovered some amazing music from all round the world, so thank you ttters for showing us your tunes!
It is a bit of fun and you can explore the #ttt tag and find tunes, music and songs that you might not have heard of but actually end up liking.
It feels great to broaden our horizons, don't you think?
HIVE is global and music is global, there are tunes amongst #ttt to suit EVERY musical taste, so let's get rocking!
---
I fancied me some reggae this week, and it was confirmed this morning when I saw a particular post and listened to some awesome reggae fusion from @riverflows which can listen to in her post World Electronic Dub Reggae Fusion Lovelineess
So let's get this show on the road!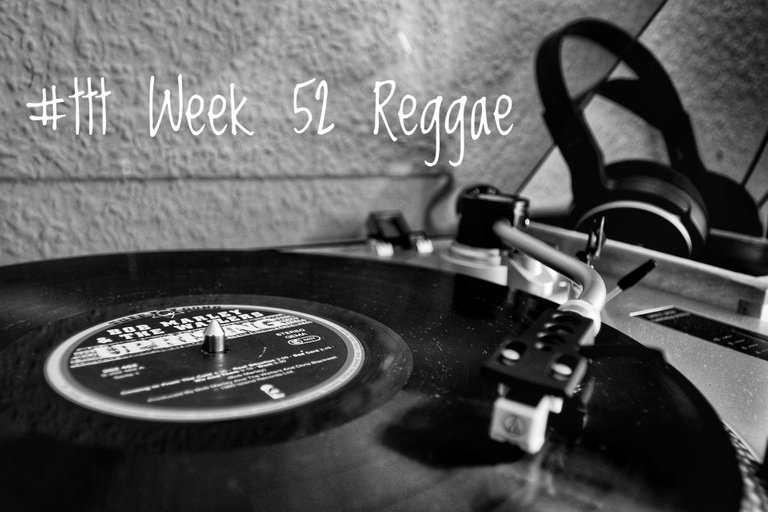 Image by SofieLayla Thal from Pixabay ~ modified by me in Snapseed.

When we think of reggae most people will think of Bob Marley, and we have to include him so this one I am sure you will know and it is one of the last songs he recorded before passing away
Tune 1 Redemption Song - Bob Marley
I like Redemption Song because apart from the powerful lyrics it is just Marley and his acoustic guitar.
To show the lyrics for you I choose to play that version.
It is such an uplifting song about Freedom and emancipation and if you have never listened to it before I urge you to do so.
If you watch or read some of my previous ttt posts then you will know that I like to have a earworm song amongst the three, and why be different this week!
So this one @fionasfavourites is for you
Tune 2 The Tide Is High - The Paragons
Some of you will recognise the song title "The Tide Is High" and think ah yes Blondie, or ah yes Atomic Kitten, but nope it was the Jamaican trio The Paragons who had it first and released in 1966.


I must admit that I happen to love both versions of the tune! What is your favourite version?


---
To close out this weeks #ttt post I have to include a female singer in this ttt edition on reggae and what fitting way to go back to Bob Marley & The Wailers and have one of the singers from the I-Threes who were the back up singers.
That lady is none other than the amazing Judy Mowatt.
Tune 3 Black Woman - Judy Mowatt


Just listen to her voice, I could do a ttt just on Judy.
Do you know that she was the first female reggae artist to produce her own album?
There we go and I hope that you enjoyed my different tunes for today.
Now it is time for me to visit your #ttt tunes!
PLEASE NOTE: The YouTube videos shared are not owned by me and I am simply sharing great music with the community here on Hive
---
---