To jam or not to jam
Hello Hello Silverites
It is Sunday afternoon here and I just finished a spot of afternoon tea!
I was doing an online grocery shop on Friday and proceeded to the checkout. I am not sure about your online grocery stores but here they don't let you check out without showing you more of your favourite items. Hit checkout and then another page of items that I might have missed pop up. Hit checkout again and then they show items they think you might like!
Well this time I saw clotted cream on sale. It took me back to when I worked in London. I would fly back home to Scotland on Friday afternoon on British Airways. Those were the days when you got decent food on planes. The afternoon flight was always my favourite as you were given afternoon tea. It would usually consist of prawn sandwiches, along with a scone, a little tub of clotted cream and a little glass jar of strawberry jam.
It was absolutely delicious!
So back to my grocery shop, they were having a bundle deal where you got four scones and some clotted cream and a jar of strawberry conserve all for £4, an absolute bargain!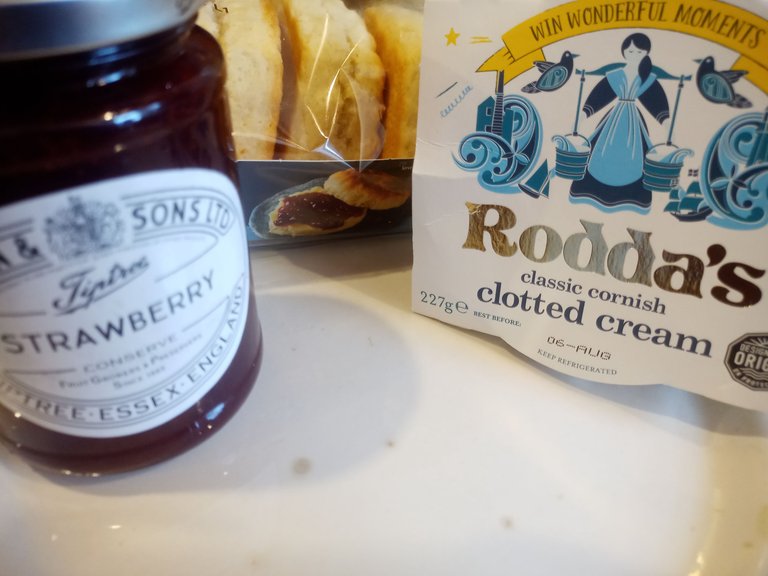 That was what was delivered yesterday. I will not lie I am a clotted cream addict and could eat it on its own. When I went to Cornwall on holiday, I think I was eating it morning noon and night. Classic cornish clotted cream, you really can't beat it.
So I was on Hive earlier, answering some messages and generally engaging with my Twengers.
One of these was Super Eli @coquicoin and I was saying how I was going to have some scones and clotted cream soon.
And do you know what she said?
And I know naughty Super Ed loves to tempt me, a rascal is always a rascal 😉😆😄
Well I admit that I am guilty as charged, but then she sent this gif!

source GIF
I am of the opinion that if you get called something then you may as well own it! Right?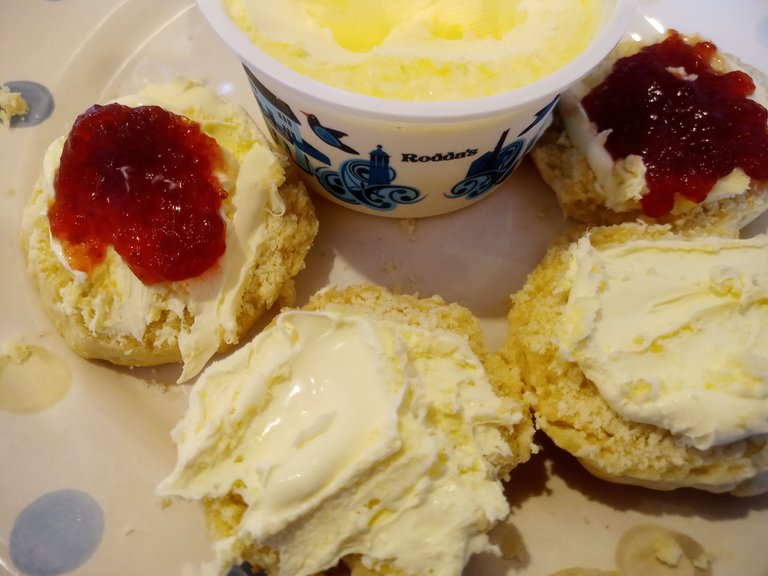 To jam or not to jam?
If you eat scones with clotted cream, do you eat them with or without jam?
Normally for me, I will omit the jam as I am a raspberry fanatic, so not that bothered if I have strawberry jam or not. However on tasting this jam, it was a case of jam on today.
So all you scone and clotted cream and strawberry jam fans, please tuck in😁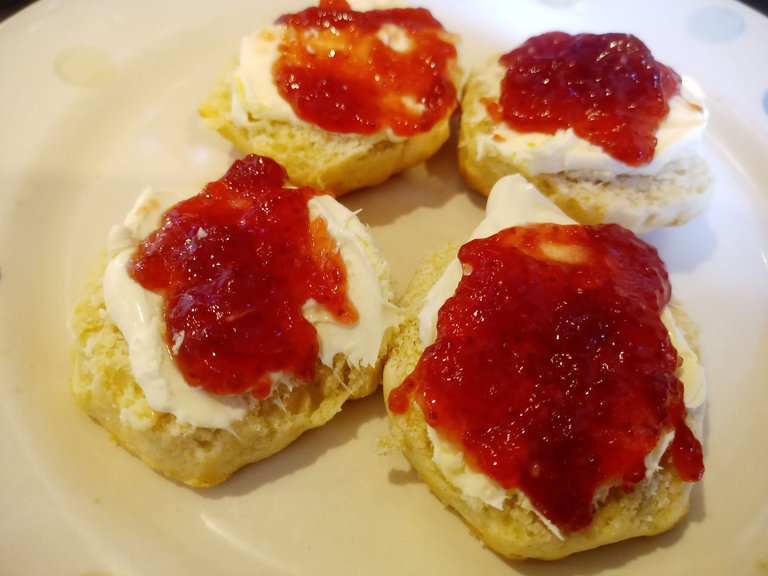 PS Super Eli, they really were delicious🤣
Since I started this post, I ended cooking and eating dinner. Being Sunday it was a roast and today was roast chicken.
It has been a quiet week on Hive for me, so I will be lucky to finish in the top ten of the Hive Engagement League, so no chicken dinner there, so this one will have to do!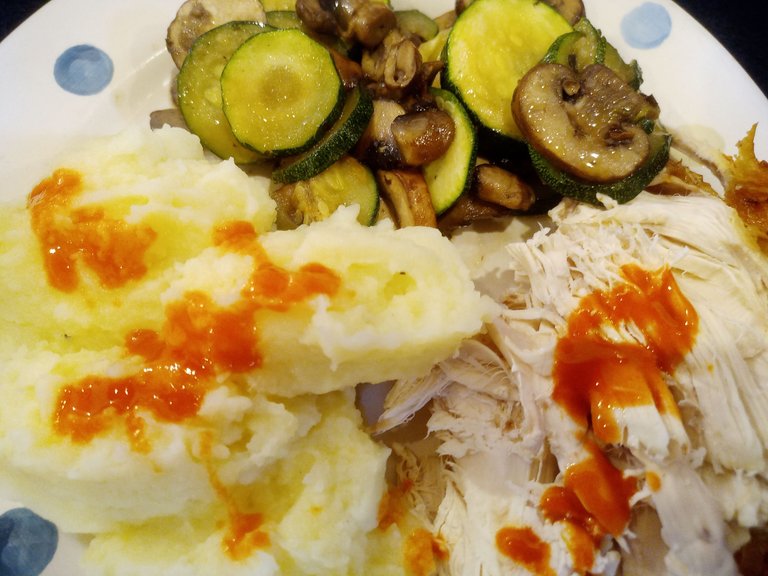 No gravy today as I am on Frank's red hot sauce kick!
So there we have it, how an online grocery shop took me down memory lane of working in London years ago. It is funny how things jump into your mind frome seemingly nowhere!
Well at least we can remember things, that is a good thing and I will take that!
Thank you for popping today, I hope that you took a scone, they are FREE!
Monday is a new week, let's have an awesome last week of July, and get ready for #hivePUD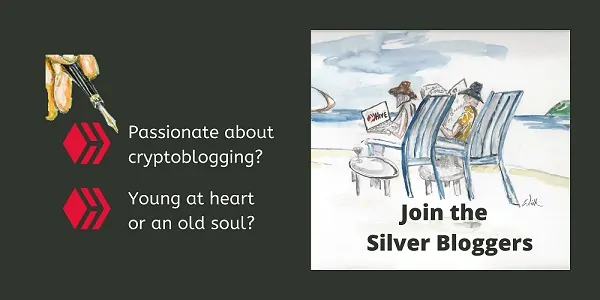 All images and ramblings are from me, the mad Scotsman @tengolotodo unless otherwise stated.
DO WHAT YOU LOVE AND DO IT OFTEN
Haste Ye Back!
---
---