Sound Music Concert - Mengenangmu From Kerispatih (Cover) by Teofilus
---
Hello, dear #Hive community friends. Introducing myself, my name is Teofilus Sinaga. I come from Indonesia, precisely to the city of Medan. In this #soundmusic community, I would like to share a cover song that I played called Mengenangmu, in English "Remember you" by Kerispatih. This song was written by Doadibadai Hollo. He is a musician from Maluku and East Nusa Tenggara, Indonesia, and the former keyboardist of the band Kerispatih. Now that the band Kerispatih has disbanded, Doadibadai Hollo is busy with his band project, Badai Romantic Project.
Hola, queridos amigos de la comunidad #Hive. Me presento, mi nombre es Teofilus Sinaga. Vengo de Indonesia, precisamente de la ciudad de Medan. En esta comunidad #soundmusic, me gustaría compartir una canción cover que he interpretado llamada Mengenangmu, en español "Acuérdate de ti" de Kerispatih. Esta canción fue escrita por Doadibadai Hollo. Es músico de Maluku y Nusa Tenggara Oriental, Indonesia, y antiguo teclista del grupo Kerispatih. Ahora que el grupo Kerispatih se ha disuelto, Doadibadai Hollo está ocupado con su proyecto de banda, Badai Romantic Project.
The song titled Mengenangmu is the flagship song of the band Kerispatih. Last November, I met the band Kerispatih when they performed a concert in my city. Before performing on stage, Kerispatih greeted their fans kindly. At that time, a concert titled Hajatan Anak Medan was held at J Garden Venue. The music concert was so lively and fun. Because many big local artists also performed at the event. To be honest, I missed the event again.
La canción titulada Mengenangmu es la canción insignia del grupo Kerispatih. El pasado noviembre, conocí al grupo Kerispatih cuando dieron un concierto en mi ciudad. Antes de subir al escenario, Kerispatih saludó amablemente a sus fans. En aquella ocasión, se celebró un concierto titulado Hajatan Anak Medan en el J Garden Venue. El concierto fue muy animado y divertido. Muchos grandes artistas locales también actuaron en el evento. La verdad es que me lo perdí otra vez.
From Doadibadai Hollo's confession, this song was written based on a true story. The songwriter was inspired by the story of a friend of his who had a girlfriend he loved very much. His friend was planning to marry his girlfriend soon. But something unexpected happened to his girlfriend. In the afternoon, his girlfriend had a terrible accident that took her life. Even after that incident, his friend no longer wanted to date because he still loved his lover who had left his friend.
Según confesión de Doadibadai Hollo, esta canción se escribió basándose en una historia real. El compositor se inspiró en la historia de un amigo suyo que tenía una novia a la que quería mucho. Su amigo planeaba casarse pronto con su novia. Pero a su novia le ocurrió algo inesperado. Por la tarde, su novia tuvo un terrible accidente que acabó con su vida. Incluso después de ese incidente, su amigo ya no quería tener citas porque seguía queriendo a su amante que había dejado a su amigo.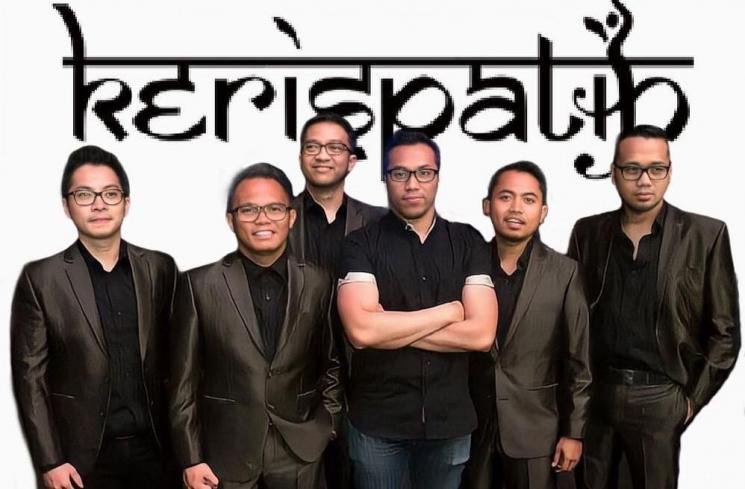 Source
Below are the song lyrics and translation
---
Indonesian Lyric
Tak kan pernah habis airmataku
Bila ku ingat tentang dirimu
Mungkin hanya kau yang tahu
Mengapa sampai saat ini ku masih sendiri
Adakah di sana kau rindu padaku
Meski kita kini ada di dunia berbeda
Bila masih mungkin waktu kuputar kan kutunggu dirimu
Biarlah ku simpan sampai nanti aku kan ada di sana
Tenanglah dirimu dalam kedamaian
Ingatlah cintaku kau tak terlihat lagi
Namun cintamu abadi
Iihatlah cintaku kau tak terlihat lagi
Namun cintamu abadi
Letras en español
Mis lágrimas nunca se acabarán
Cuando me acuerdo de ti
Tal vez solo tu lo sabes
¿Por qué hasta ahora sigo solo?
¿Ahí me extrañas?
A pesar de que estamos en mundos diferentes ahora
Si aún es posible, le daré la vuelta al tiempo, te esperaré.
Déjame guardarlo hasta que esté allí
Tranquilícense en paz
Recuerda mi amor ya no se te ve
Pero tu amor es eterno
mira mi amor ya no se te ve
Pero tu amor es eterno
---
That's all I can say in today's post, I hope you all like my acoustic cover version. Btw, I will also provide the original version of the song from their youtube channel below. Thank you for stopping by my post and best regards.
Eso es todo lo que puedo decir en el post de hoy, espero que os guste mi versión acústica. Btw, también voy a proporcionar la versión original de la canción de su canal de youtube a continuación. Gracias por pasaros por mi post y un saludo.
---
---