Hive Open Mic Week 151 - Prahara Cinta (Cover) by Teofilus
---
Hi everybody. Introducing myself, my name is Teofilus Sinaga and I come from Indonesia to be precise to the city of Medan. Today, the weekly #openmic event has entered its 151st week with the theme Faith, Hope, and Love. This theme was chosen by @deeanndmathews, one of the great female singers and spotlight artists in this hive community. The Hive Open Mic weekly music event is very interesting to me because it provides challenges from each theme of the week.
In this week's theme, I performed a cover song entitled "Prahara Cinta" by Hedi Yunus and Andez. The song, entitled Prahara Cinta, was written by Randy Anwar and Megia Awaludin. At first, this song was popularized by Lydia and Imaniar in 1987. Then, this song was re-arranged by Shelomita and Hedi Yunus in 1995. This song became popular again when Hedi Yunus and Andez collaborated in 2019. In that year, this song becomes the most hits and is often played on television and radio.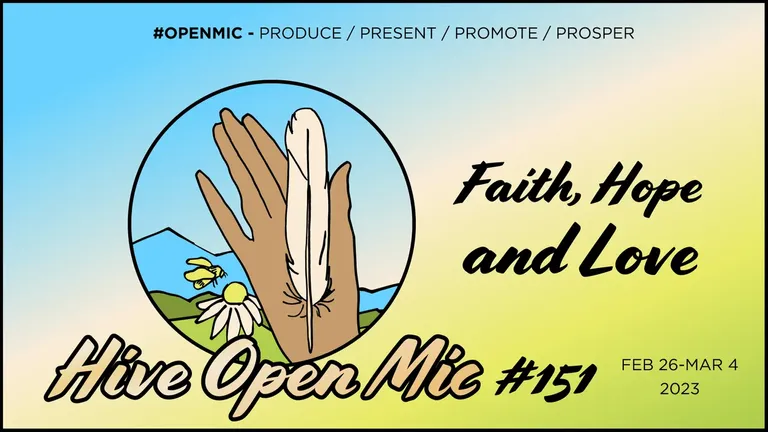 This song tells the story of someone who is in love. Of course, you've also felt in love, right? Well, when we love someone, we will give Faith and Hope to those we love. Everyone who is in love will be willing to sacrifice and do anything for the person they love. Love can change a person for the better because love is a real miracle that cannot be seen by the eye. Below are the lyrics and their translation;
---
Indonesian Lyric
Pertama kali berjumpa
Denganmu kekasihku
Dunia seolah kan runtuh
Makanpun tak enak
Tidurkupun tiada nyenyak
Selalu teringat oh dirimu
Inikah oh namanya
Insan sedang jatuh cinta
Mengapa semua begitu indah dilihat
Begitu sedap dipandang
Seolah kuingin selalu tersenyum
Tapi aku malu Padamu
Aku malu...
Aku malu...
Aku malu...
Tiap kata kau ucapkan terasa indah saja
Selalu teringat dan tak lupa
Kau katakan kau sayang padaku oh kasihku
Masih banyak lagi rayuanmu
English Lyric
First time meeting
With you my love
The world seems to be collapsing
It's not good to eat
I don't sleep well
Always remember you
Is this oh his name
People are in love
Why is everything so beautiful to look at
So nice to look at
As if I want to always smile
But I'm ashamed of you
I'm ashamed...
I'm ashamed...
I'm ashamed...
Every word you say is beautiful
Always remember and don't forget
You say you love me oh my love
You have many more requests
---
Thank you for listening to the songs I play, I hope you all enjoy the voice I sing. Greetings all. May we all be able to give love to all beings in the universe. Stay healthy, keep your spirit, and greetings from me. Below is the original version of the song I performed today.
---
---