CoffeeIllustWeed : Page 7 - Enjoying Solitude

CoffeeIllustWeed
An ongoing artzine project - done directly using various drawing pen on homemade mini drawing zine, I made this drawing zine by folding and stapled A5 paper.
---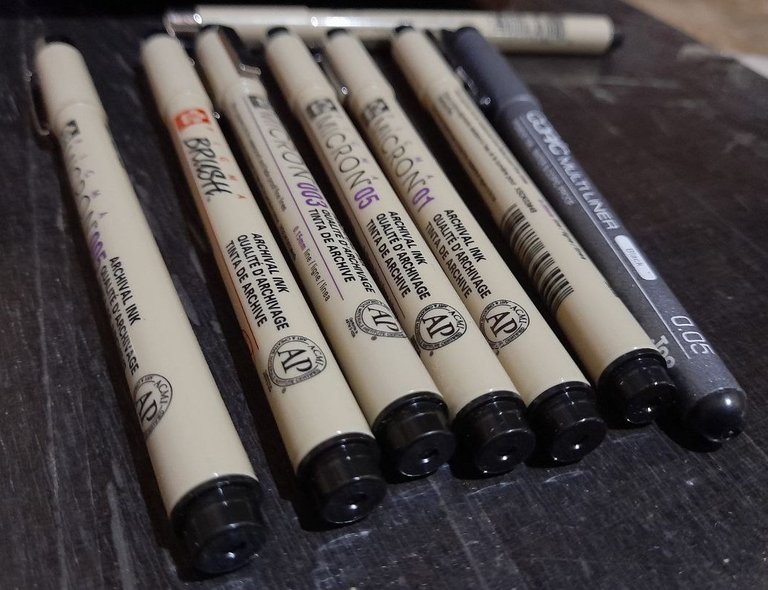 -My Combat Tools-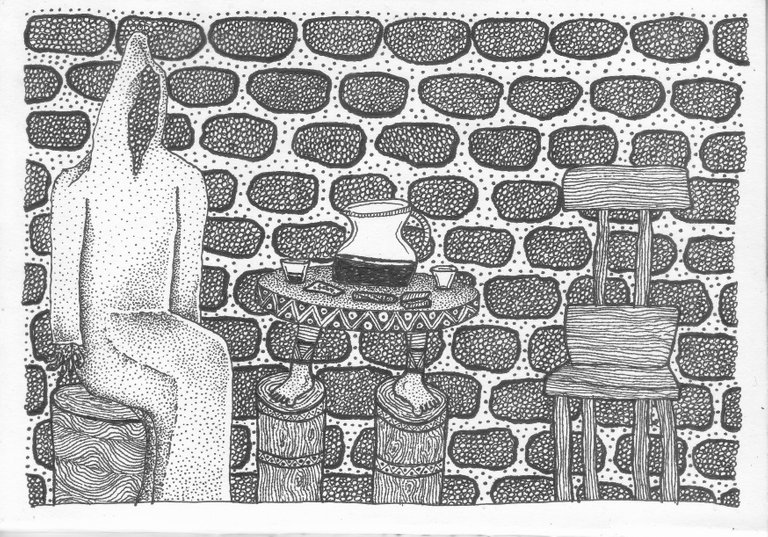 Page 7 : Enjoying Solitude
On this page about a mysterious figure sitting and enjoying solitude, a legged table serving brewed coffee and kanabi smoking devices, that's all that can relax.
That's all i can say about this page, hehehe. This artzine has 40 pages and there are 33 other pages waiting to be completed.
Who want to see the previous page please go to:
Step1 : Raw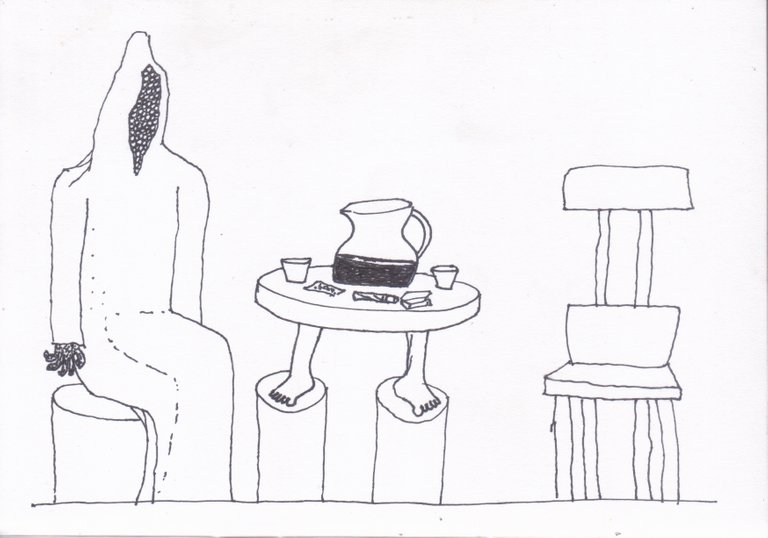 at this stage I drew a sitting figure, a legged table, anything on a table and a wooden bench.
---
Step2 : BG Lines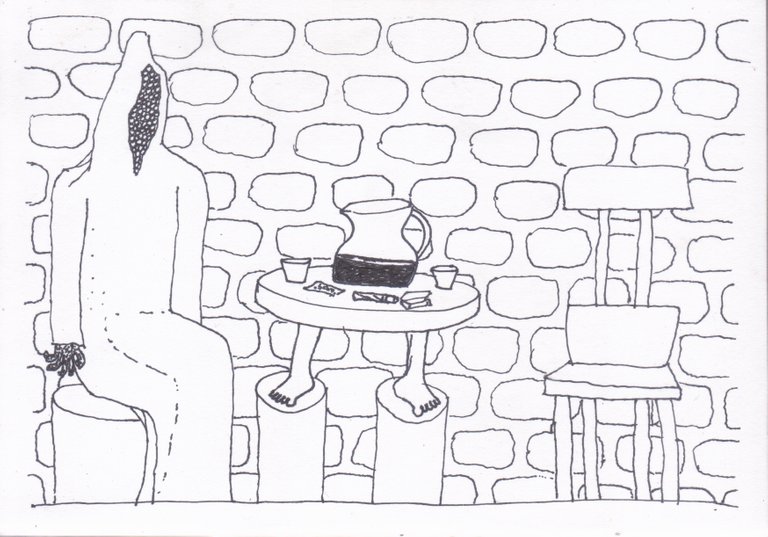 draw lines for the background, weird bricks.
---
Step3 : Fill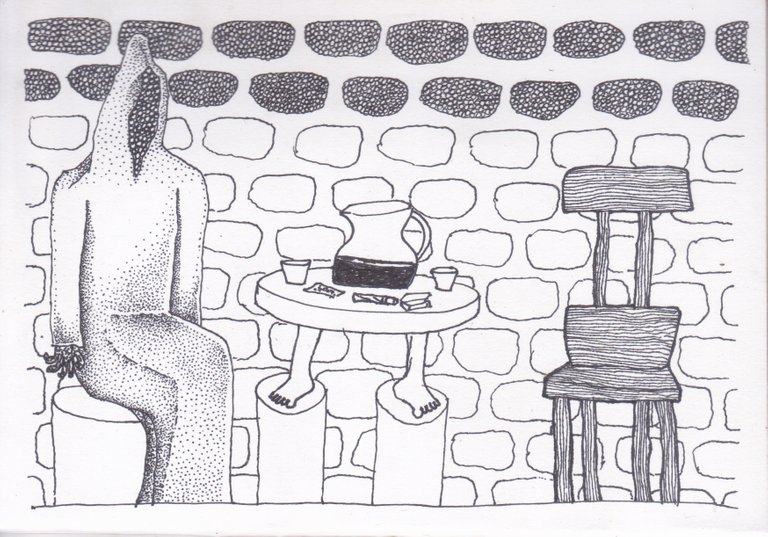 add small circles on the bricks, shading the figure and textures of the bench.
---
Step4 : Fill BG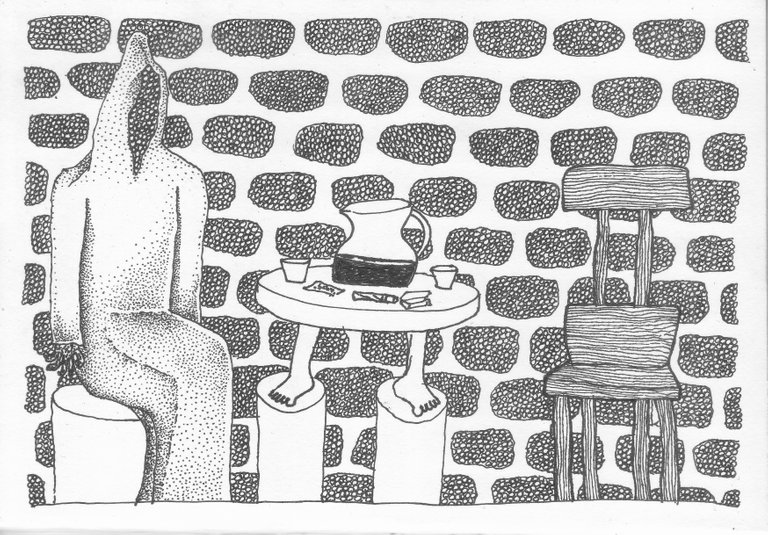 filling background.
---
Step5 : Fill Other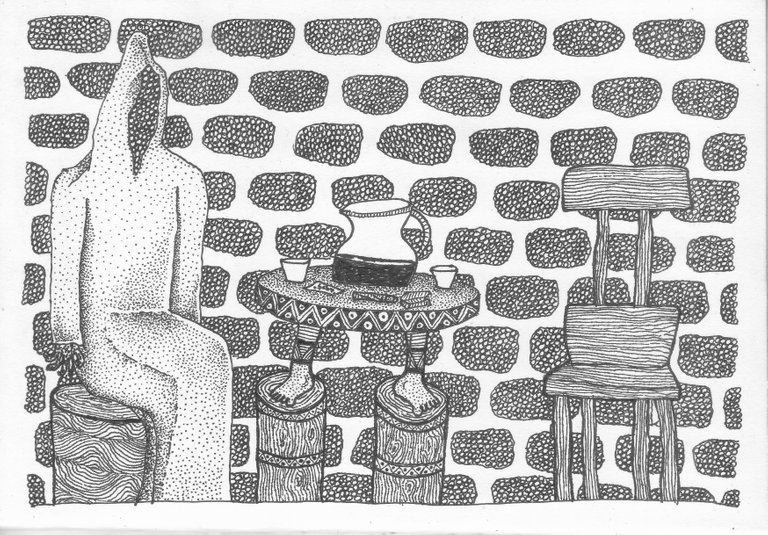 fill bench and table with stippling, patterns and textures.
---
Step6 : Final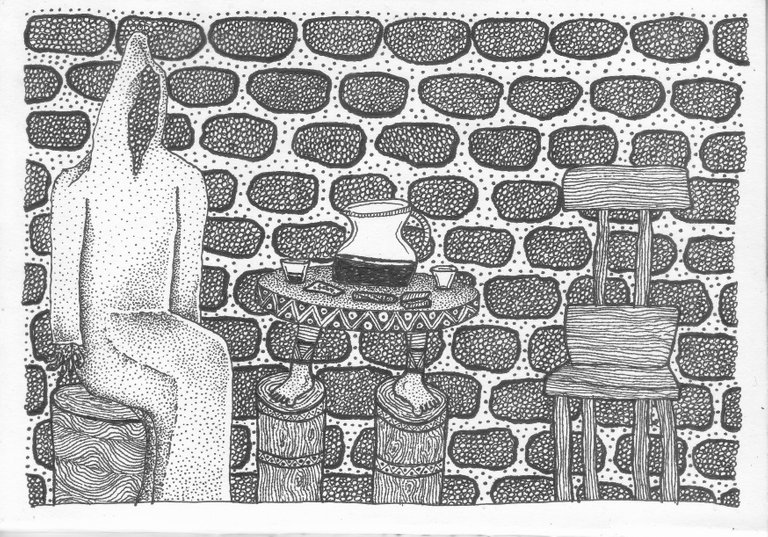 the final step is to add strokes to the bricks using a brush pen and some finishing touches.


GIF
---

💀
---
---